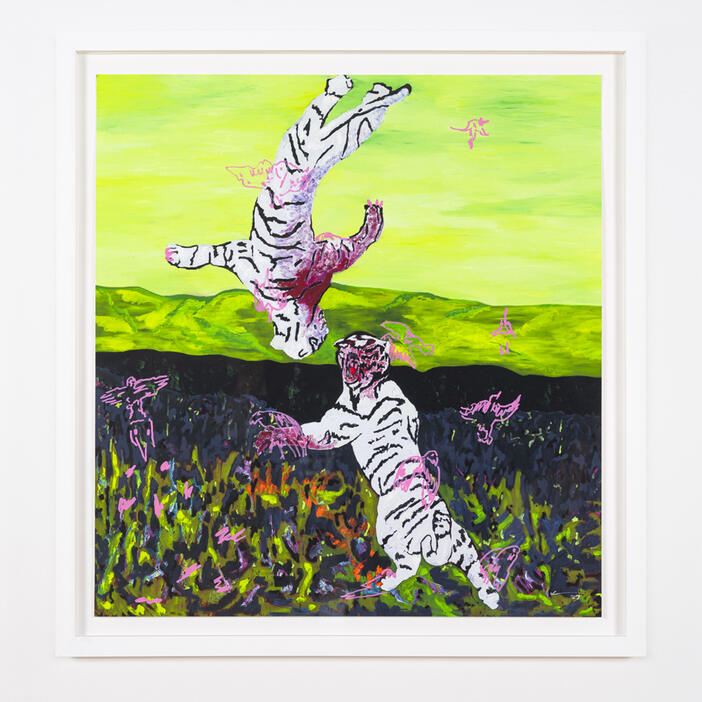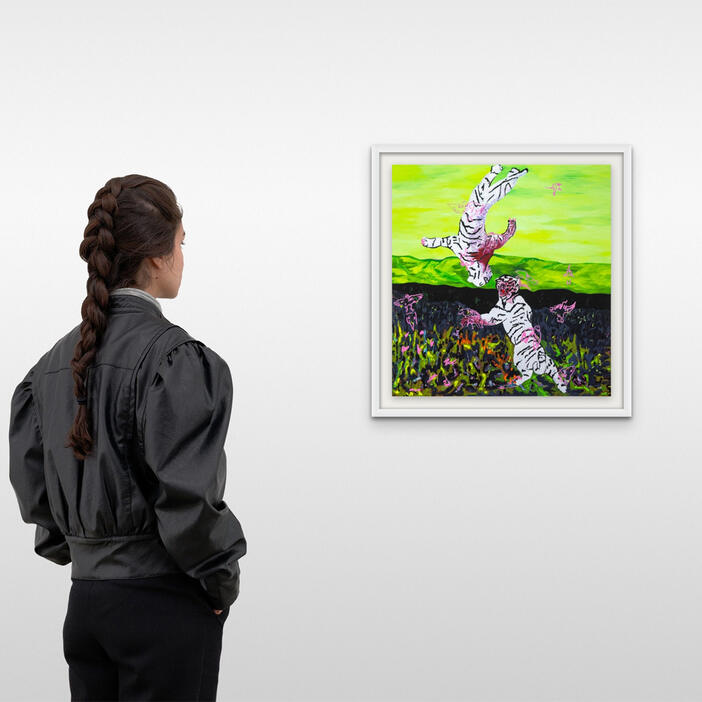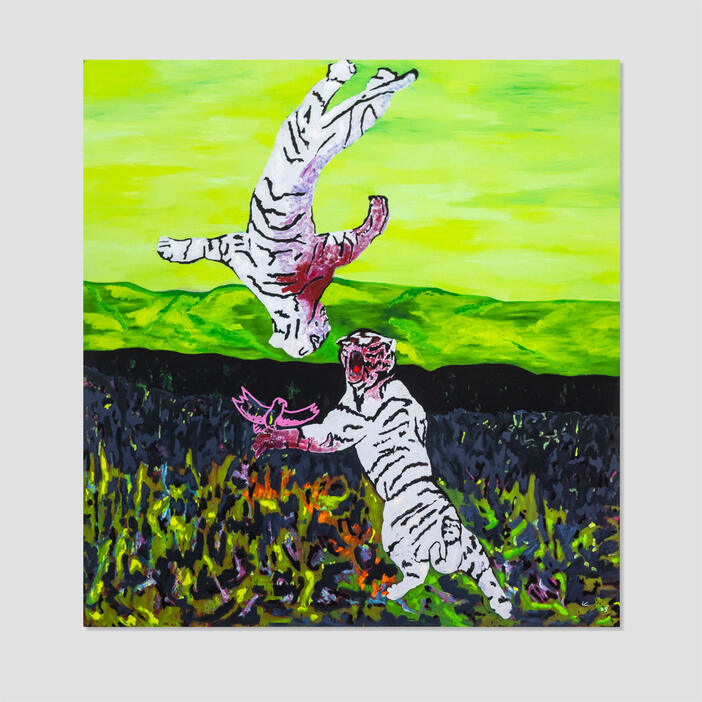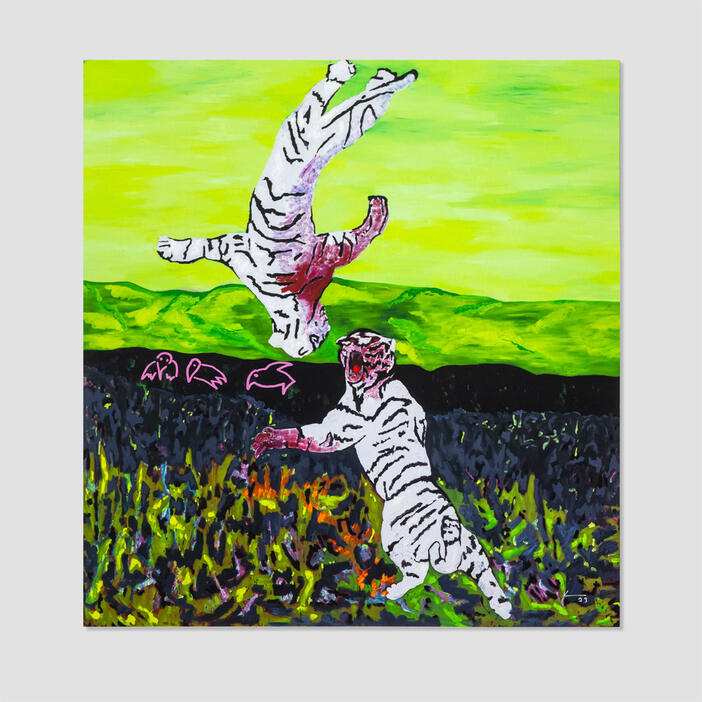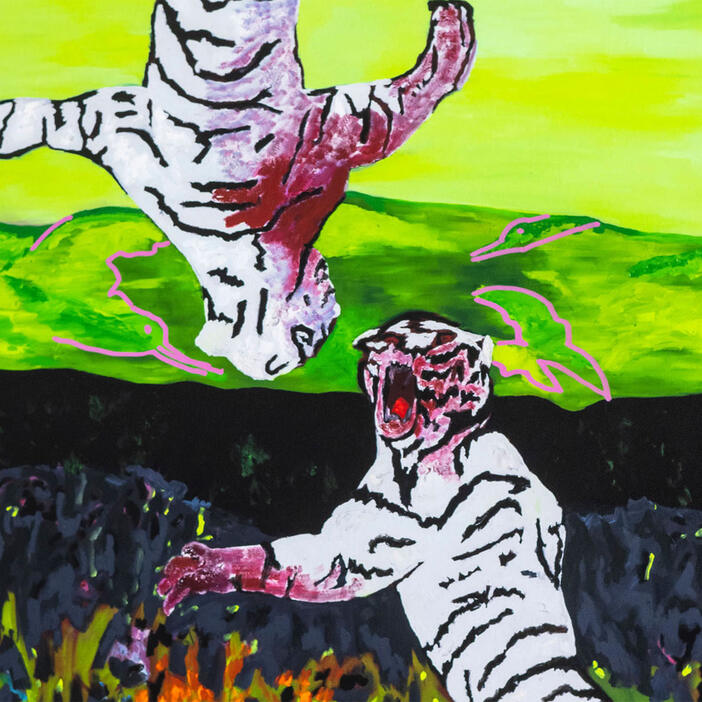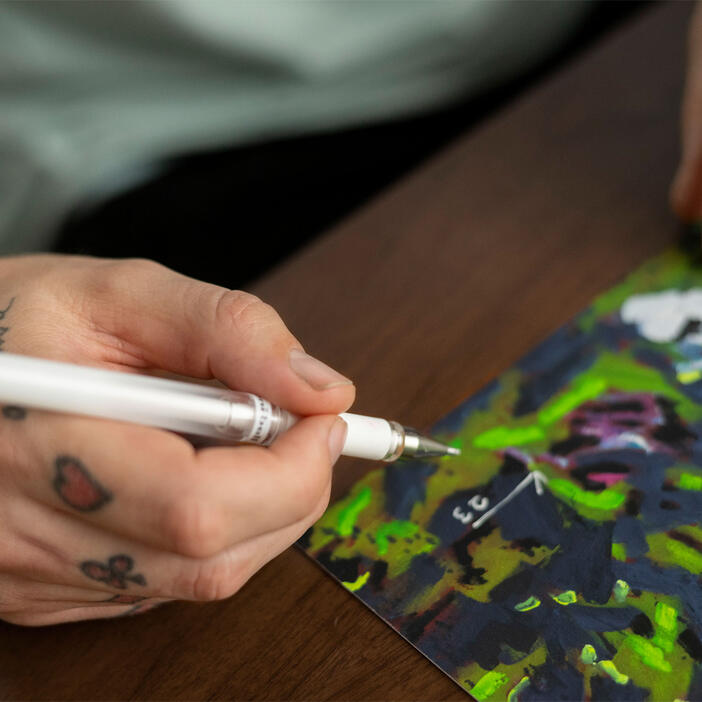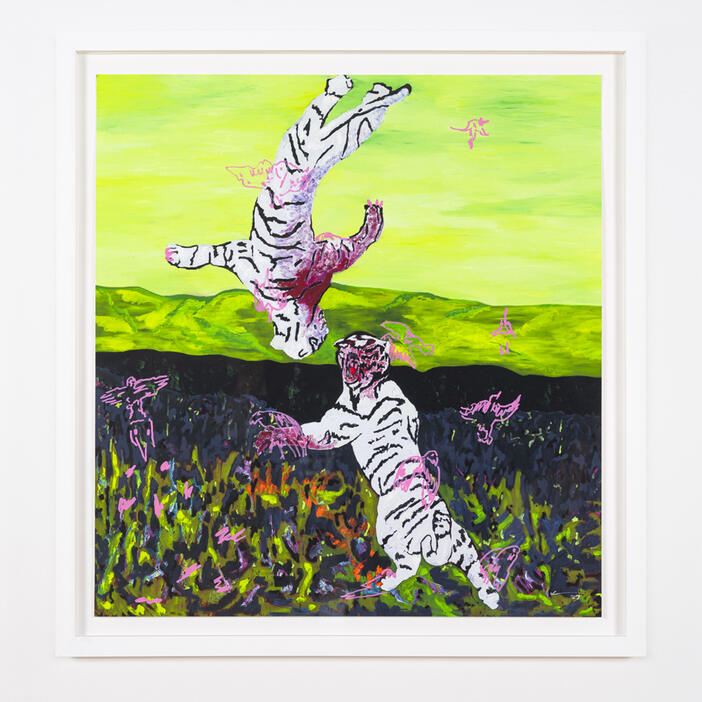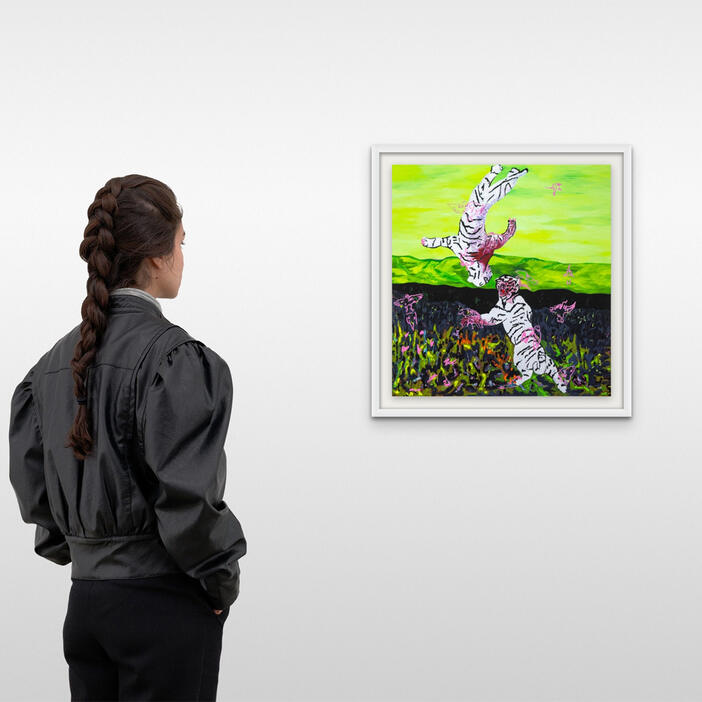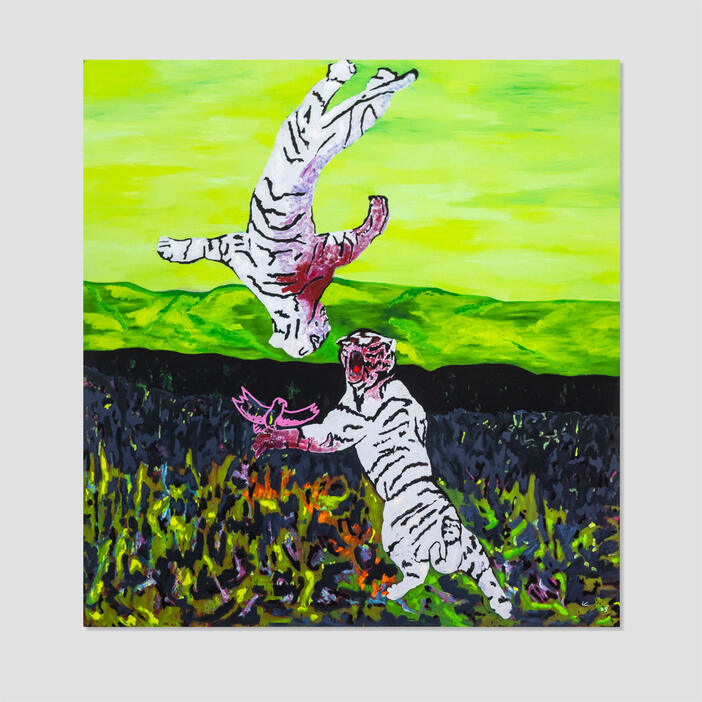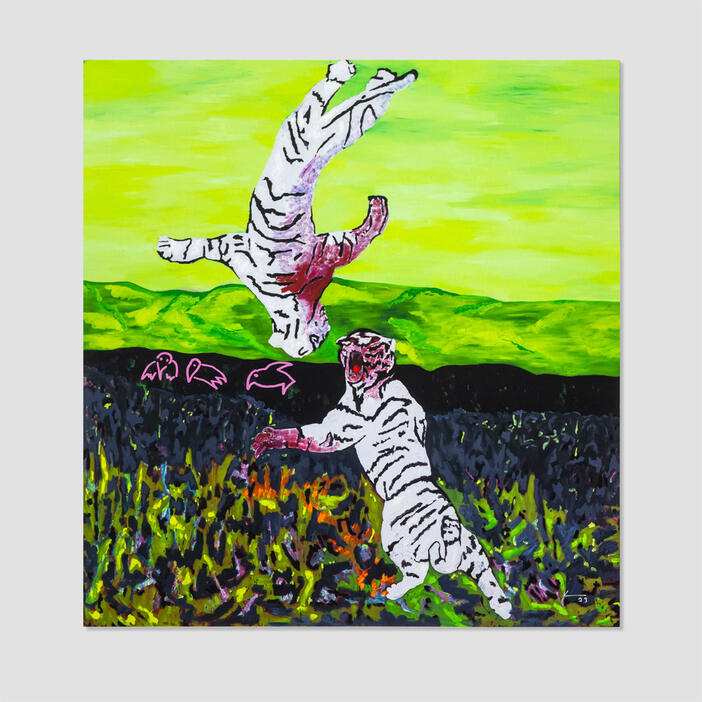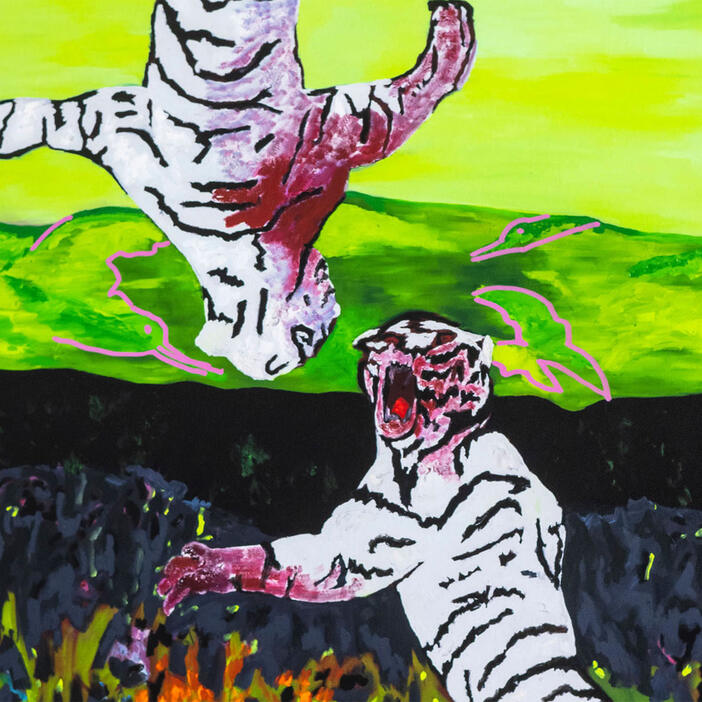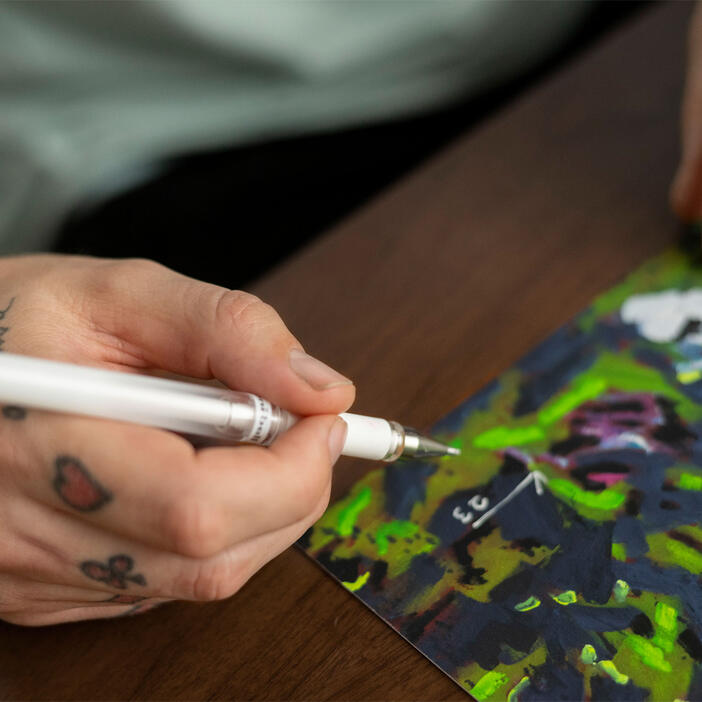 Florian Krewer: flying stride / hot love (2023)
Price AUD$3250.00 | Limited Edition Price CAD$2750.00 | Limited Edition Price £1750.00 | Limited Edition Price €1850.00 | Limited Edition Price USD$2000.00 | Limited Edition Price T2000.00 | Limited Edition
Phaidon and Artspace are pleased to announce a new limited edition by contemporary painter Florian Krewer.
Entitled flying stride / hot love, the edition of 30 embellished pigment prints features hand-painted hot pink embellishments throughout, lending unique gestural details to each vibrant print. flying stride / hot love is commissioned in partnership with the Aspen Art Museum, where Krewer's current solo exhibition curated by Matthew Higgs is on view through September 24. Proceeds will benefit the Aspen Art Museum as well as the Sylvia Rivera Law Project.
Archival pigment print on Museum Etching paper with unique hand-embellishment by the artist
22 1/2 x 20 1/4 inches / 57 x 52.5 cm
Edition of 30
This work is signed and dated by year on recto, and numbered in pencil on verso.
Krewer's urban fantasies are rooted in personal experience and filtered through the artist's imagination. Starting from photographs and memory, Krewer strips away the details of character, place, and time to reveal the tension, vulnerability, and sensuality of life in the city.
"These are exciting times for figurative painting. Promising new talents keep turning up. Among the latest arrivals is Florian Krewer" —Andrew Hunt, Artforum
Florian Krewer (born in Gerolstein, Germany in 1986) studied painting at the Kunstakademie Düsseldorf. Solo exhibitions include Es liebt Dich und Deine Körperlichkeit ein Verwirrter, Kunsthalle Düsseldorf; ride or fly, Michael Werner Gallery, London; Eyes on Fire, Michael Werner Gallery, New York; Car Park Godiva, Michael Werner Gallery, London; and pinkflavor, Tramps, New York. The artist is a recent recipient of the Prix Jean-François Prat awarded by the Bredin Prat Foundation and the subject of the solo exhibition everybody rise currently on view at the Aspen Art Museum and then opening at M WOODS Museum in Beijing on December 2 of this year.