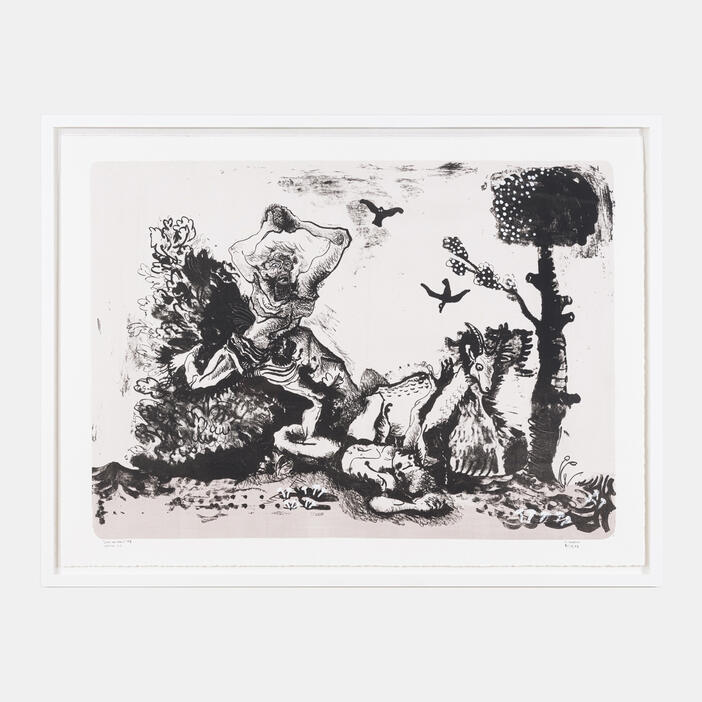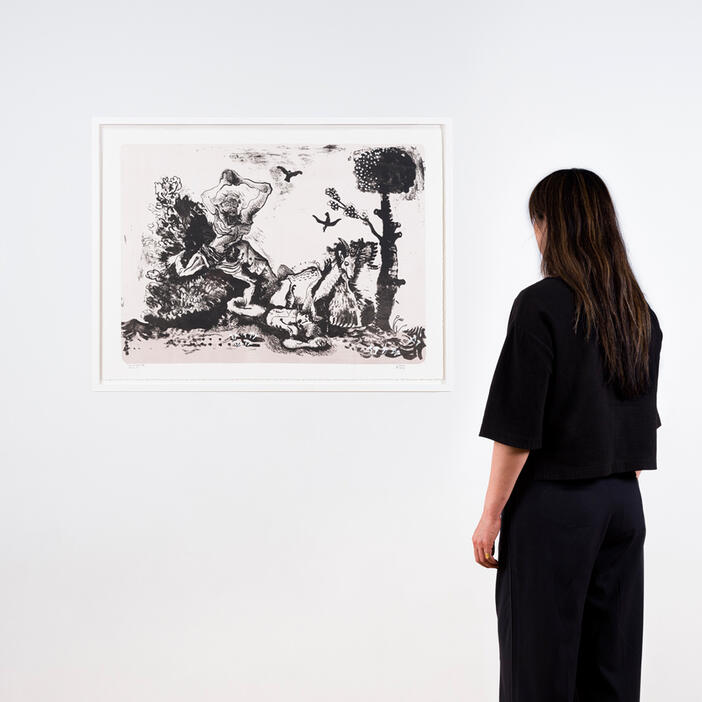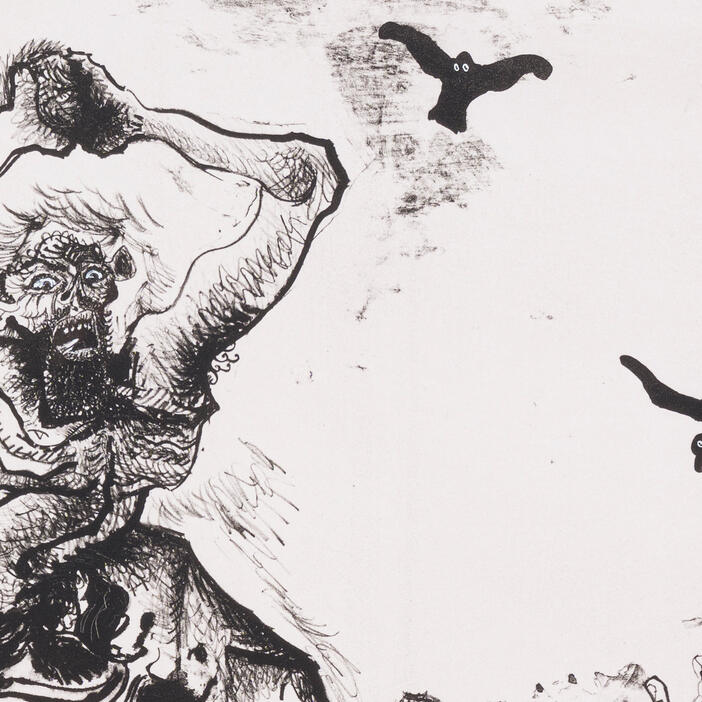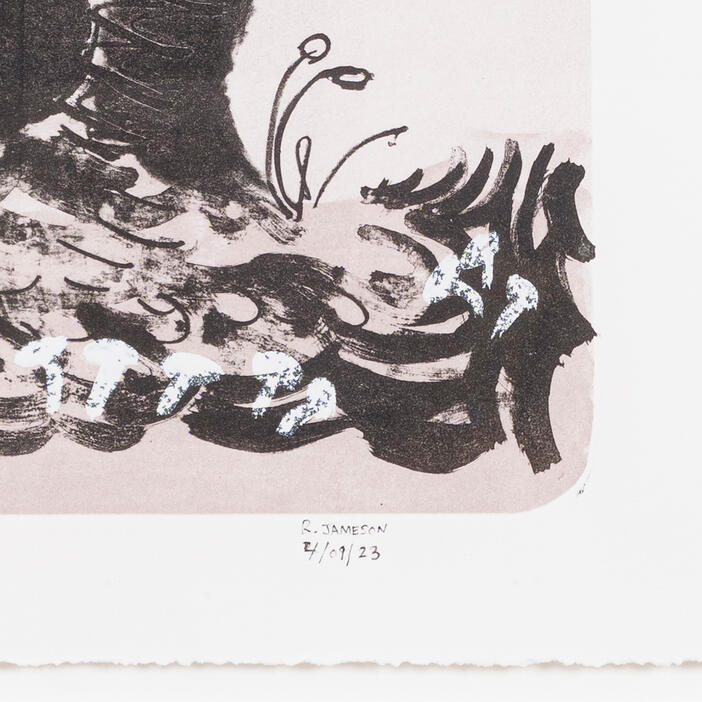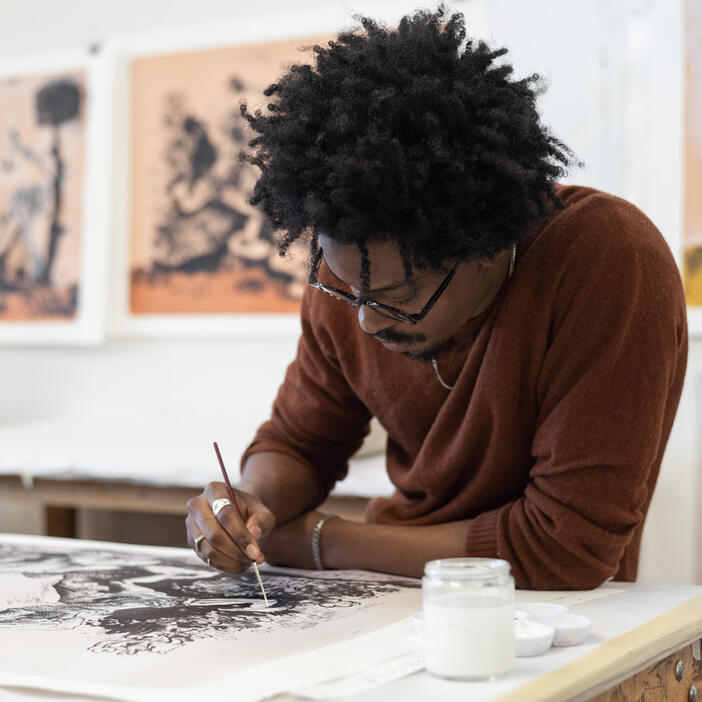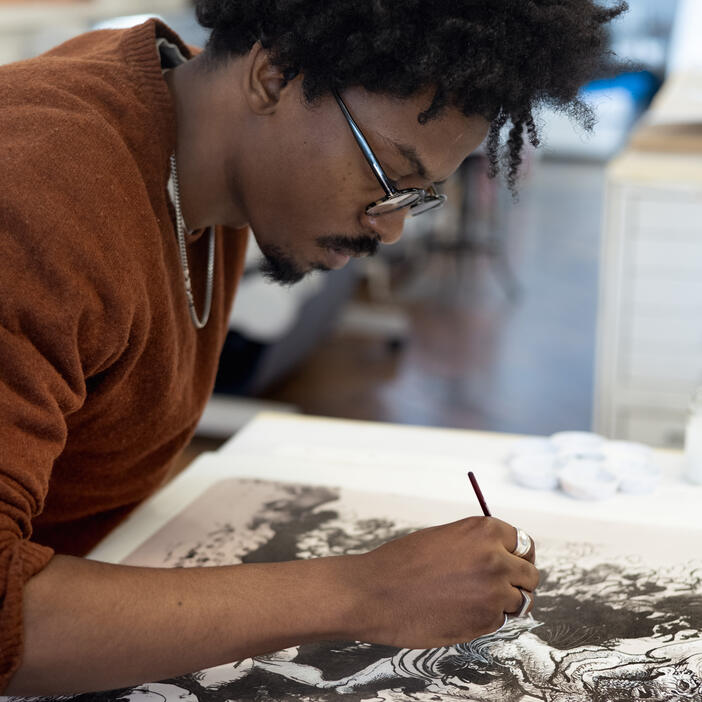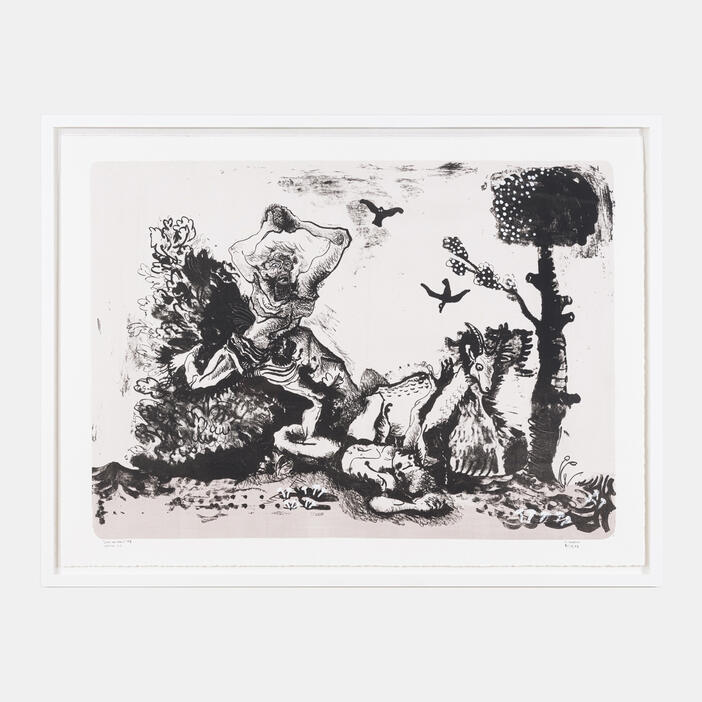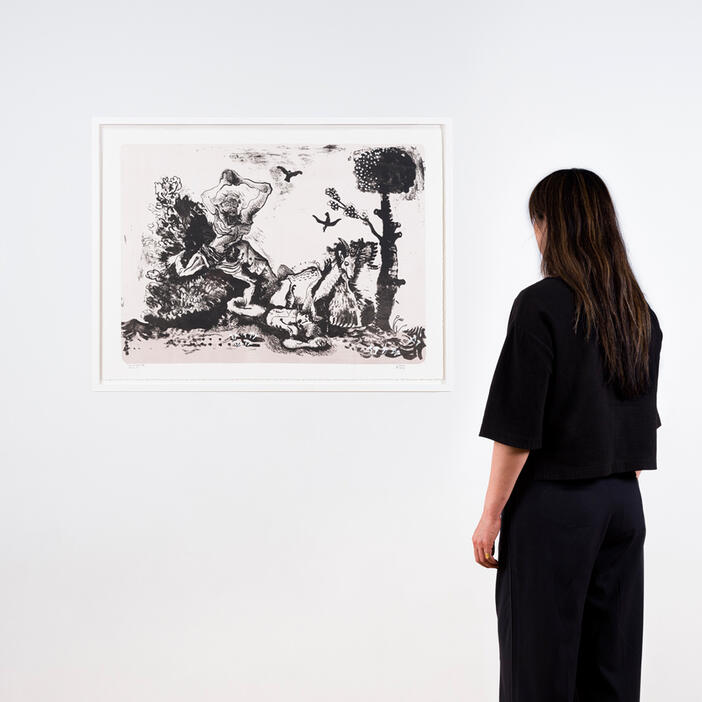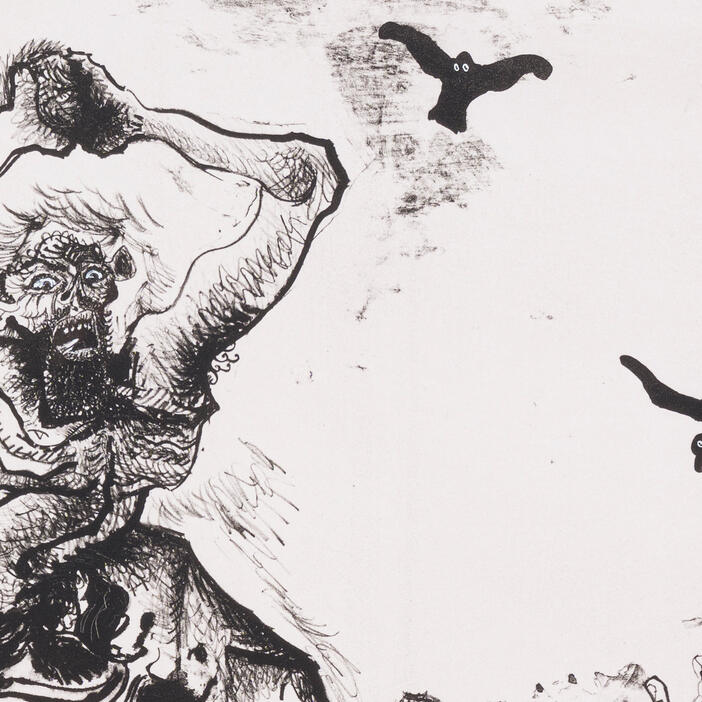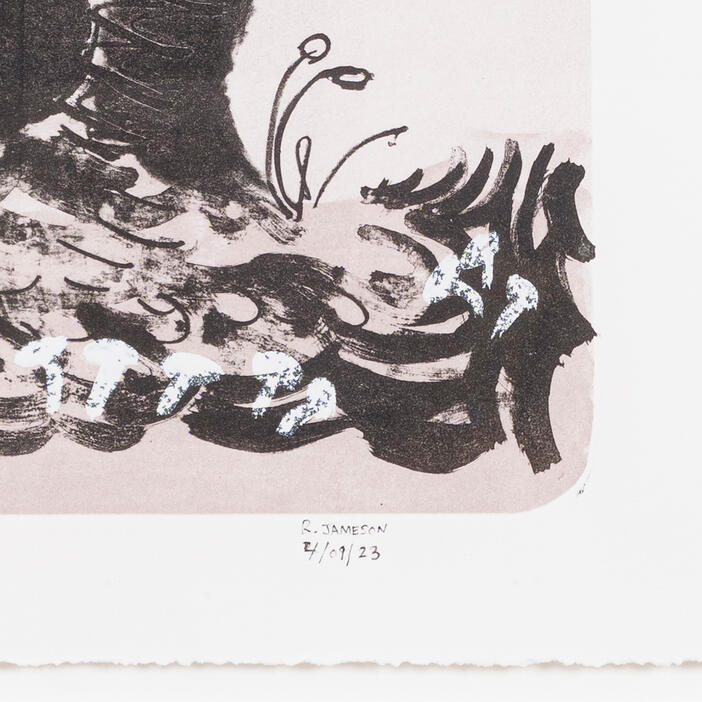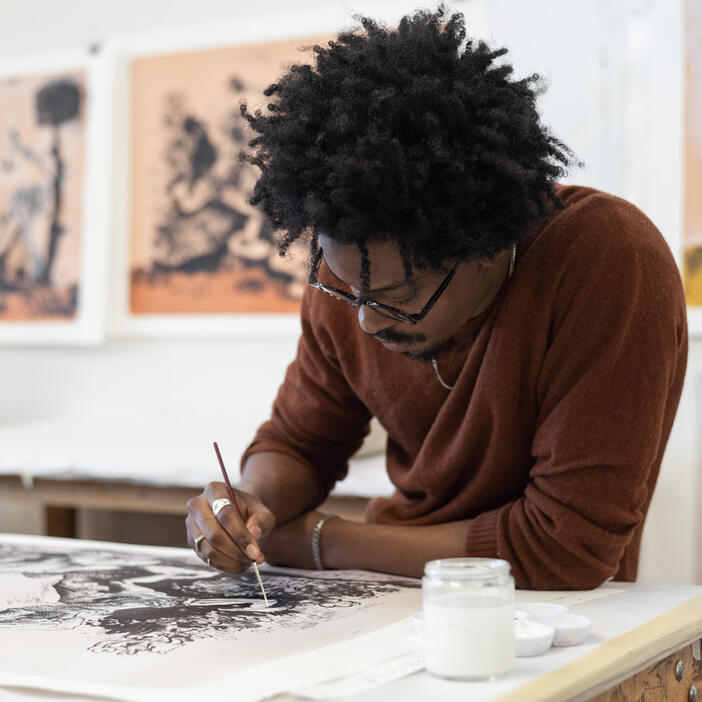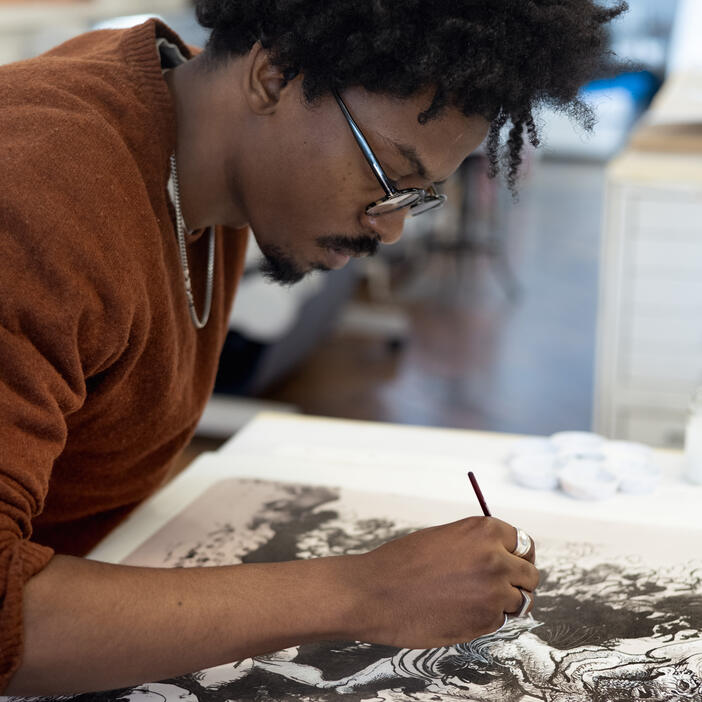 Jameson Green: Cain and Abel I (2023)
Price AUD$5900.00 | Limited Edition Price CAD$5250.00 | Limited Edition Price £3000.00 | Limited Edition Price €3500.00 | Limited Edition Price USD$3800.00 | Limited Edition Price T3800.00 | Limited Edition
Phaidon, Artspace, and Independent are pleased to announce a new edition by New York-based artist Jameson Green, the artist's first printmaking commission to date.
Cain and Abel I presents a pared-down investigation of pure line and form, stripping away all but the core visual and narrative elements of one of the most well-known Western parables. Subtle tonal variations throughout the edition of 12 references the raw natural materials employed throughout the labor-intensive lithography process: stone, pigment, and paper.
Color lithograph with hand-coloring in acrylic and gouache by the artist
29 1/2 x 39 3/4 inches
Edition of 12
Signed, titled and numbered by the Artist on the front
'Green's embrace of such difficult material despite the risk of backlash has defined him as someone willing to expose his own vulnerabilities and contradictions ... collectors find his candor to be exhilarating.' – Zachary Small, Artnet News
Jameson Green's psychological parables are rendered in a visual language that is steeped in the grandeur of art history, inflected with comics and illustration, and filtered through a highly introspective lens. References to Goya and Picasso are also notable in many of Green's pieces. His works often bring in aspects dealing with social and political injustice, human struggle, freedom, and the eternal connection of life and death are often portrayed through crowded and narrative-rich scenes.