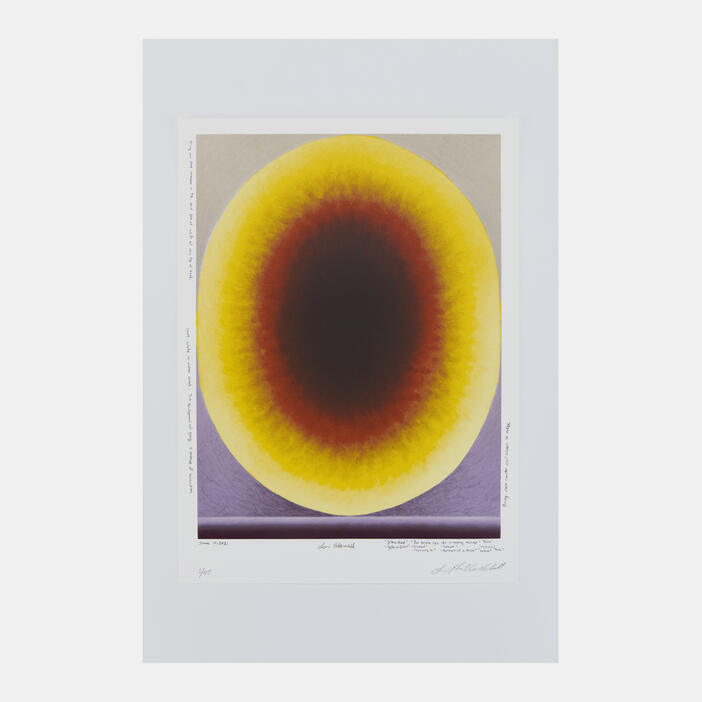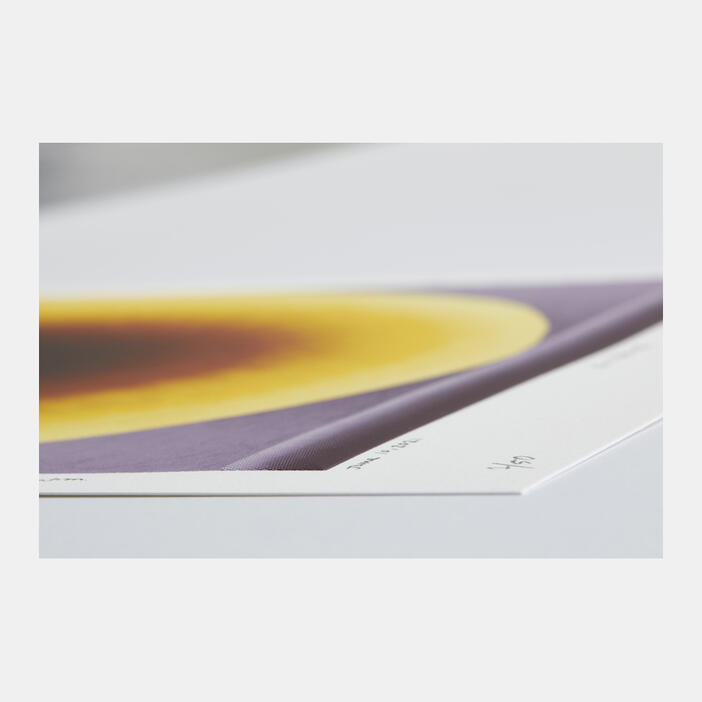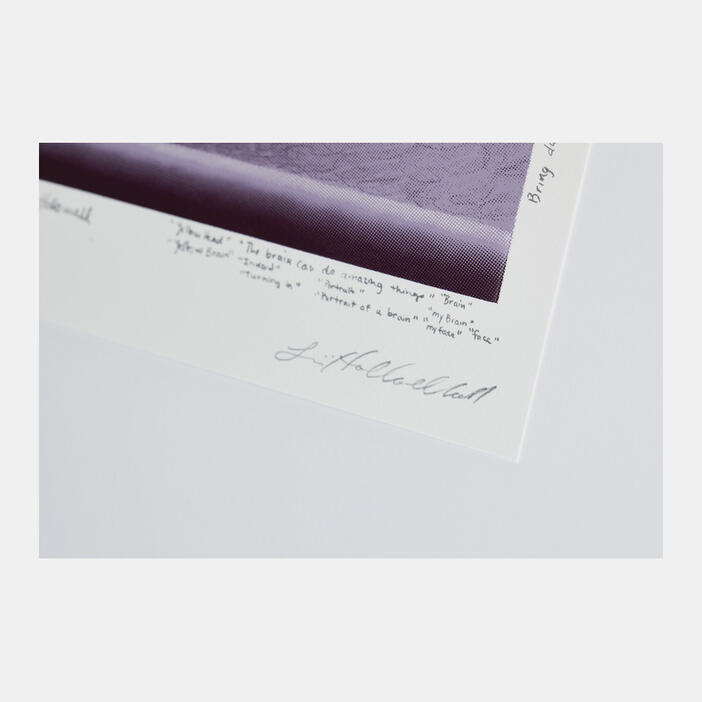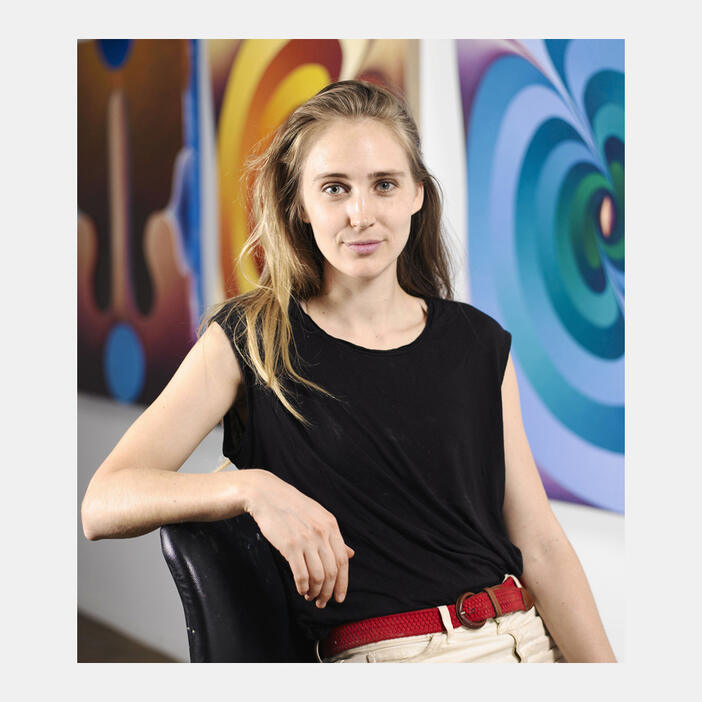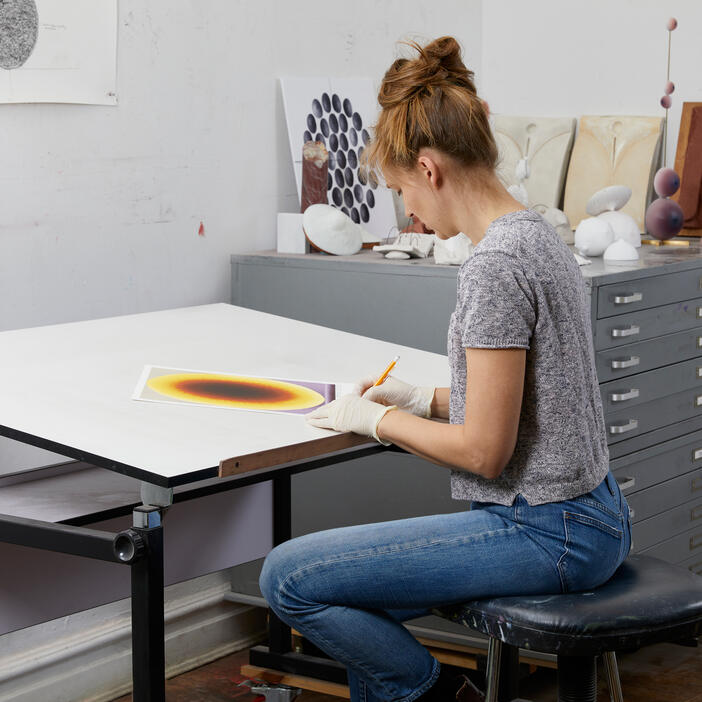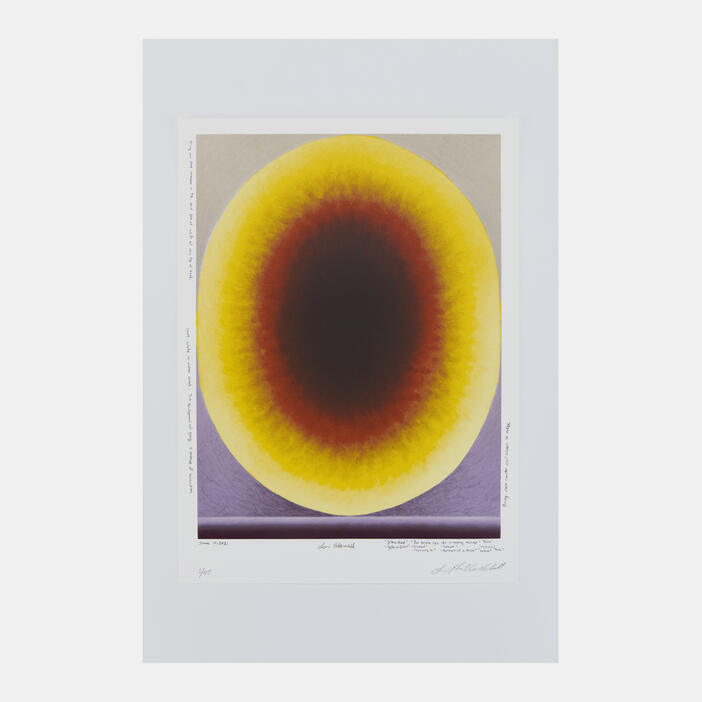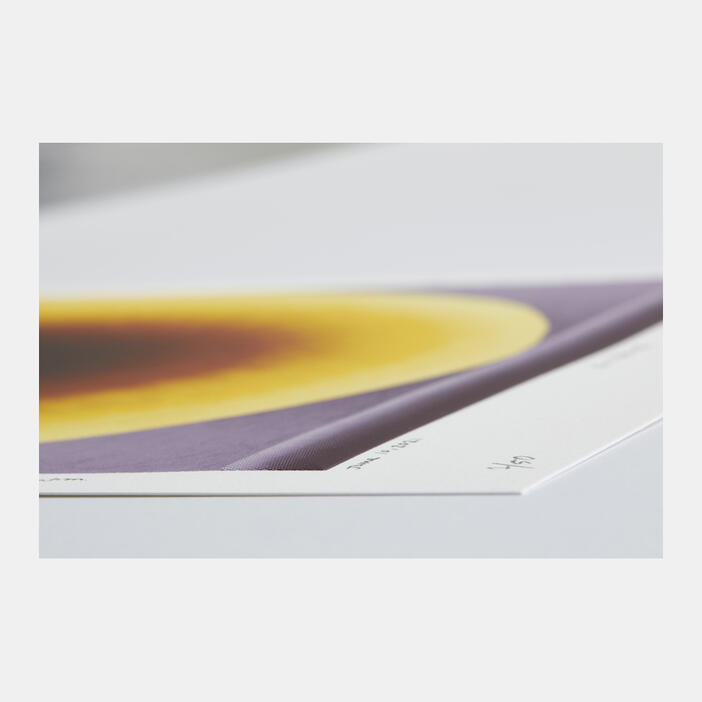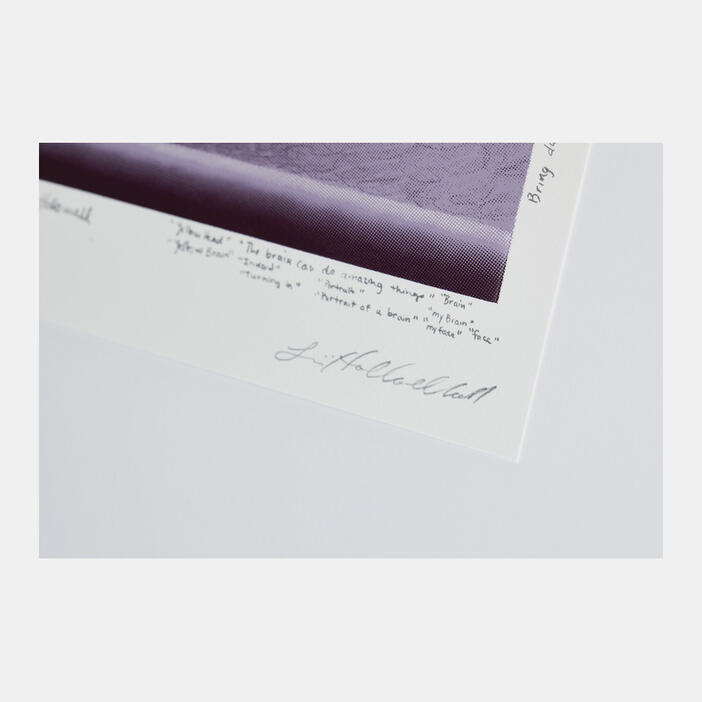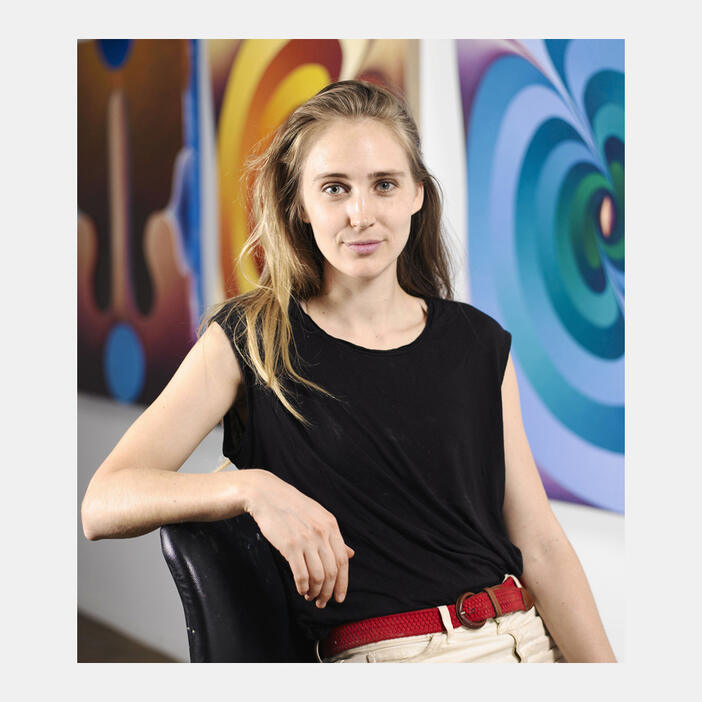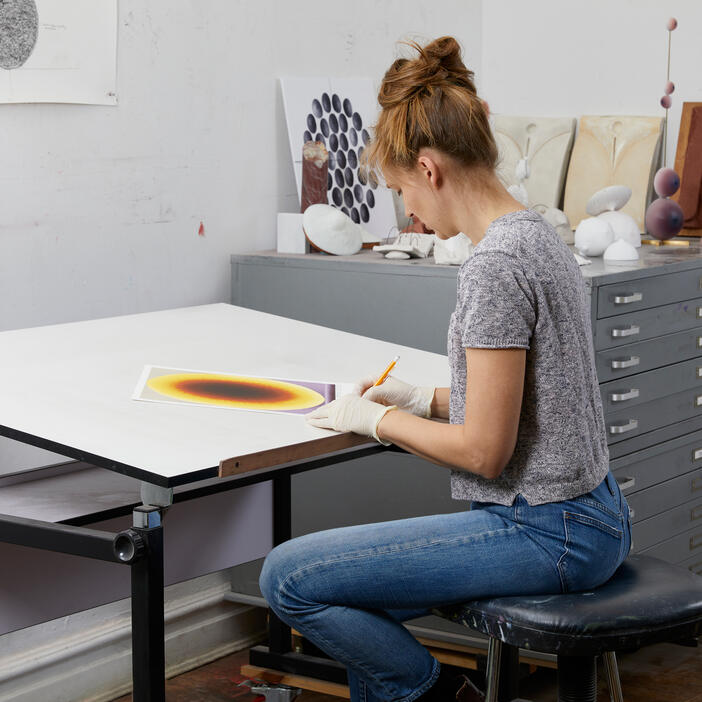 Loie Hollowell: Yellow Brain (2022)
Price AUD$9500.00 | Limited Edition Price CAD$8500.00 | Limited Edition Price £5500.00 | Limited Edition Price €6200.00 | Limited Edition Price USD$6500.00 | Limited Edition Price T6500.00 | Limited Edition
Artspace is proud to announce a new limited edition embossed silkscreen print by contemporary painter Loie Hollowell, entitled Yellow Brain. Featured in Phaidon's landmark contemporary art survey Prime, Hollowell is regarded as one of the most influential and fast-rising painters working today.
Print: 8 layer embossed screenprint on Somerset 300gsm
16.00 x 11.75 in (40.6 x 29.8 cm)
Edition of 50
The work is signed and numbered by the Artist on the front
Hollowell tirelessly questions definitions of beauty, sensuality, pleasure, and pain through highly abstracted and yet deeply personal representations of the bodily landscape. Known for extraordinary dimensionality, high contrast, and vivid color, Hollowell's visual vocabulary was deeply influenced by the Light and Space movement artists of her native California as well as the American Transcendental Painting Group founded in the late 1930s.
Yellow Brain references a 2021 drawing of the same name and includes the artist's marginalia noted on the drawing in preparation for a subsequent painting—giving deeply intimate insights into Hollowell's conceptual practice. An embossed violet gradient that anchors the print's image echoes the elevation of the three-dimensional rectilinear form that protrudes from the final painting.
Proceeds from the sale of Yellow Brain will be donated to the Malaria Consortium, one of the world's leading non-profit organizations specializing in the prevention, control, and treatment of malaria and other communicable diseases among vulnerable populations.
Loie Hollowell (b. 1983, Woodland, California) has been celebrated by critics in publications including The New York Times, Artforum, Vogue, Juxtapoz, and The Brooklyn Rail, among others. Her work is represented in the collections of world-renowned museums including the Hirshhorn Museum and Sculpture Garden, Washington, D.C.; Los Angeles County Museum of Art, CA; Crystal Bridges Museum of American Art, Bentonville, AR; and Centre Pompidou, Paris. Hollowell lives and works in New York City, and is represented by PACE Gallery.