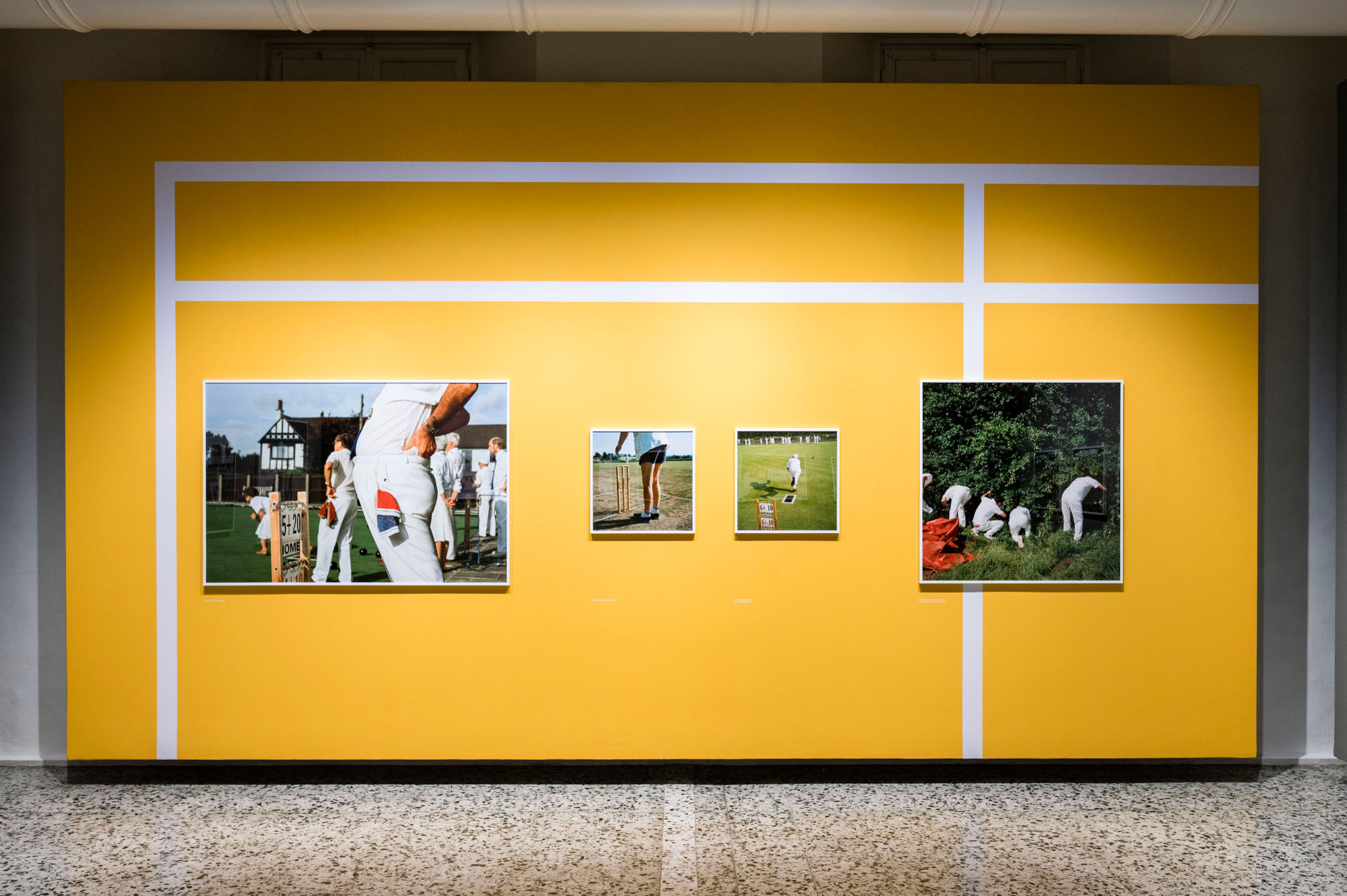 Martin Parr's game, set and match in Turin
We Love Sports, staged in association with Lavazza at CAMERA – Italian Centre for Photography, focuses on the photographer's sporting work
Think of great service in Northern Italy, and you might picture a perfectly foamed cappuccino, rather than an exquisitely executed Ace. However, this month Turin welcomes the Nitto ATP Finals to its Pala Alpitour stadium, Italy's largest indoor sporting arena, and to mark the occasion, Turin's CAMERA – Italian Centre for Photography gallery, in association with fellow Torino institution, Lavazza, is staging Martin Parr. We Love Sports, a masterful selection of sporting images - including many of his tennis shots - by the great British photographer.

The show, which runs until 22 February 2022, features images from Match Point, Parr's most recent book, shot at the French, Australian, US Open and Wimbledon, as well as earlier photographs, taken at horse races, football tournaments and cricket matches.

Though the images express something of the bizarre rituals, peculiar clothing choices and strange manners associated with British sporting life, there's nothing arch or unkind about Parr's unalloyed love of a well-framed photo.

"I am thrilled to show my tennis photographs," he said, "and at the same time to present a new selection of sports images taken over my long career."

We're sure Turin's sporting and cultural crowd will share that thrill. To find out more about the show go here; to order a copy of Match Point go here, and for more of Parr's work go here.