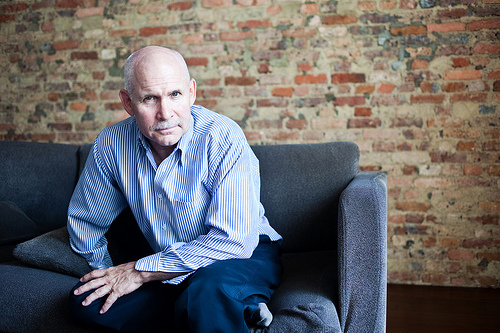 Steve McCurry at St Moritz Arts Festival
Footage from the photographer's recent trip and behind-the-scenes images from his upcoming Pirelli calendar
Steve McCurry was in St Moritz Switzerland for the Art Festival last week and this video interview shot with him there features some interesting behind the scenes images from his upcoming Pirelli calendar shoot.
In it, Steve explains how the Pirelli shoot came about. "It was earlier this year and they offered me the calendar. This is one of the great assignments in photography. It was a great honour to work with the Pirelli people. I'm very excited to see the end result myself!"
It was McCurry's third year in St Moritz where he runs a worship and takes students out on mini assignments - mostly as he says, revolving around portraiture, teaching students how to work with people and how to get the most out of their subjects when time with them is limited. "One of the best ways to teach is by demonstrating your own personal technique so I usually photograph and the students can watch and ask questions," he says. Look out for our upcoming Steve McCurry release, Steve McCurry The Iconic Photographs and view our McCurry content.