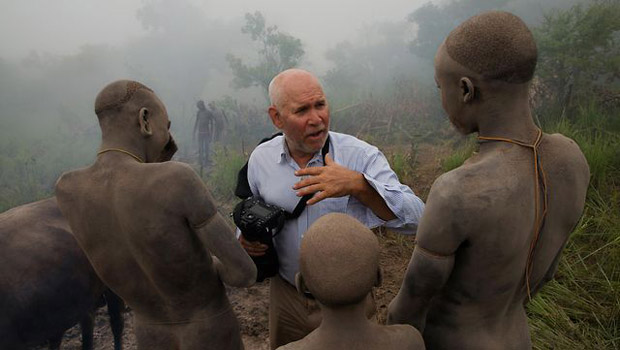 Great Steve McCurry video, on location in Ethiopia
The legendary photographer discusses his work in the Omo Valley, documenting fast-disappearing ways of life
Steve McCurry likes the Karo People's style. This might seem to be a strange observation, as the traditional population of Ethiopia's Omo Valley wear very little. Yet as the photographer observes in this video "it's the way they have their hair and beads... ...there's no people like this in the world. They're absolutely unique."
McCurry was invited to the region by Omochild.org, a local charity run by the American photographer John Rowe, who saves cursed children from ritualistic killing. In this video Rowe and McCurry discuss McCurry's professional motivations.
As McCurry sees it, traditional ways of life are fast disappearing, with the younger Karo boys and girls favouring tracksuits over tribal beads. "What I've been doing is trying document cultures before they're lost forever," he says. "At least we have some record that it existed at some point." See more in the video, and take a look at our McCurry book, The Iconic Photographs.