As we've learned with our interviews with Steve McCurry on phaidon.com over the last year or so, it's as much his persistence and dogged nature as his incredible photographic skills that result in the iconic images we now almost take for granted from him. This morning's video, in which Steve explains the circumstances that led to this extraordinary image of Stilt Fishermen in Sri Lanka, is no different.
On his first early morning with the village fishermen, Steve spent over an hour-and-a-half waist deep in the water. But that wasn't enough and the Magnum photographer returned time and time again, shooting at different times of the day, in different kinds of light, from different water-logged angles, until he got the shot he was after.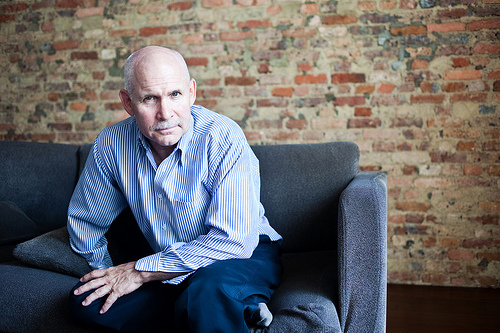 In so doing he inadvertantly captured a way of life that's all but disappeared. As Steve explains, "So many of these young men now find it more profitable to work in the tourist industry. We'll look back in years to come and be amazed at the method of fishing and how we once were as a planet. It's very important to document these kinds of events."
Watch the video below then take a look at his great books in the store and browse our Steve McCurry online content.