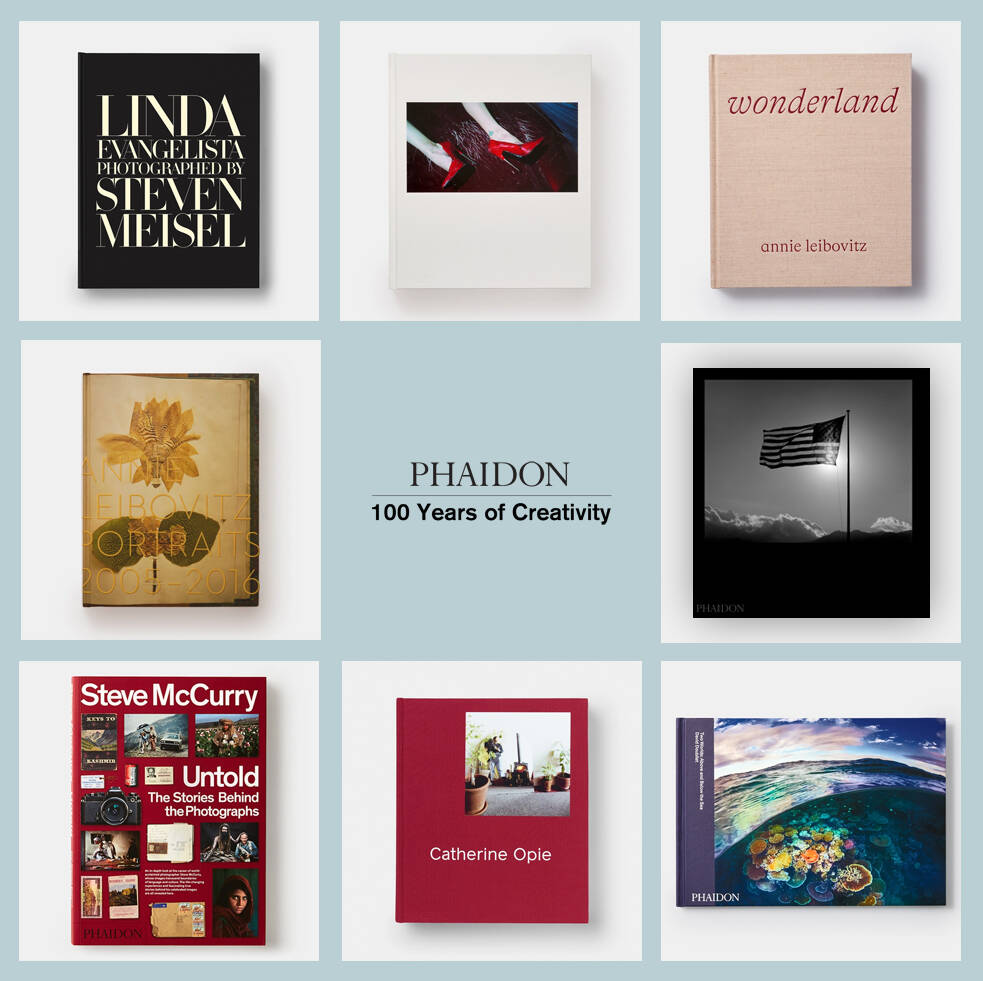 Phaidon's Photography 100
Fashion, fine art, underwater worlds and the human experience - our photography list captures the decisive moment in a flash
The founders of Phaidon certainly understood the significance of photographic reproduction when it came to illustrated art books 100 years ago. Yet, we don't know whether they saw so clearly in 1923 how photography would rise to become such a highly respected art form in its own right. Thankfully, over the decades, successive Phaidon editors have ensured that photography has been treated with the care and attention, appreciation and respect it deserves.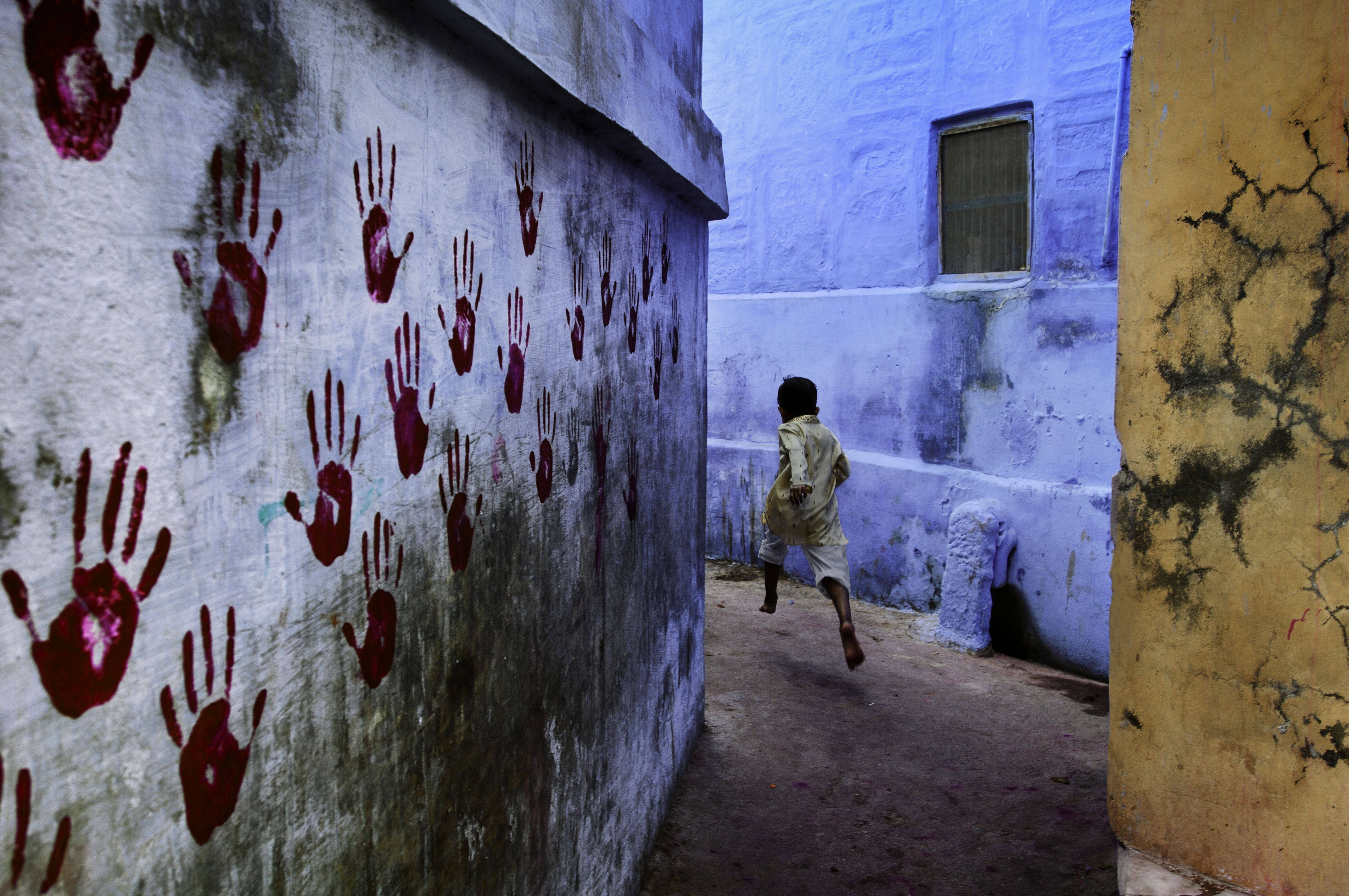 Steve McCurry - Boy in mid flight, Jodhpur, India
Consider, for instance, Steve McCurry: The Iconic Photographs, a spectacular book that brings together the most beautiful, memorable and evocative pictures of this American photographer's extraordinary life's work. McCurry began his career as a news and reportage photographer but is recognised as one of today's finest image-makers, thanks, in part, to his Phaidon books. This monograph brings together the most memorable and beautiful of his images, taken around the world - sometimes under the most difficult circumstances.
McCurry's ability to cross boundaries of language and culture to exquisitely and expertly capture fleeting moments of human experience is unique. With his discerning eye for form and colour, shape and symmetry, he offers us real windows into other worlds.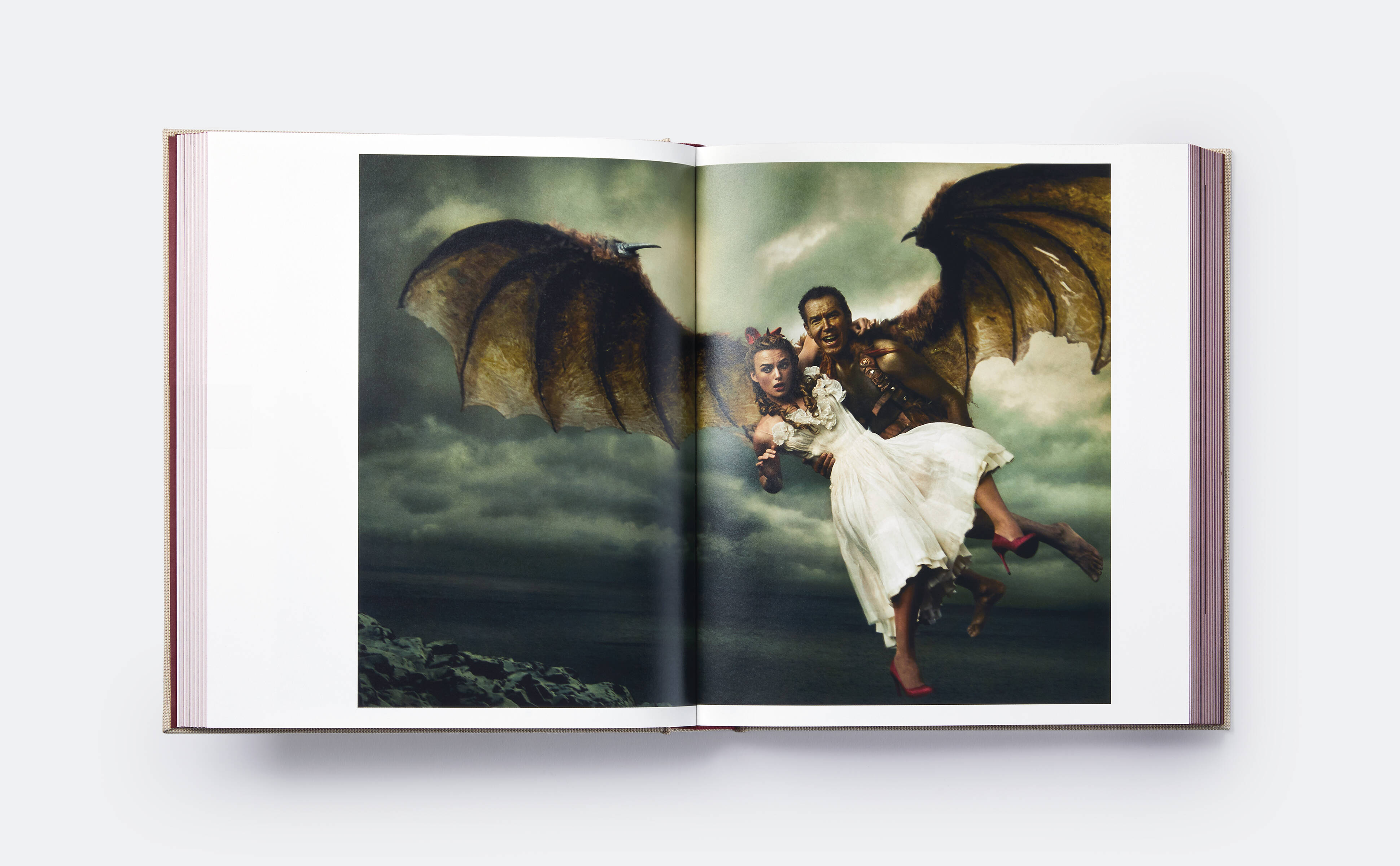 Annie Leibovitz - The Wizard of Oz
Annie Leibovitz, by contrast, elevated fashion and magazine portraiture from the kind of image that makes the front cover to the kind of image that breathes life into private galleries, public museums and prestigious collections. In Annie Leibovitz: Wonderland, she shares five decades of her fashion imagery. The book reproduces 350 extraordinary images (many of them previously unpublished) featuring a wide and diverse range of subjects, including Nicole Kidman, Serena Williams, Cate Blanchett, Lady Gaga, Matthew Barney, Kate Moss, Natalia Vodianova, Rihanna, Chimamanda Ngozi Adichie, Karl Lagerfeld, and Nancy Pelosi.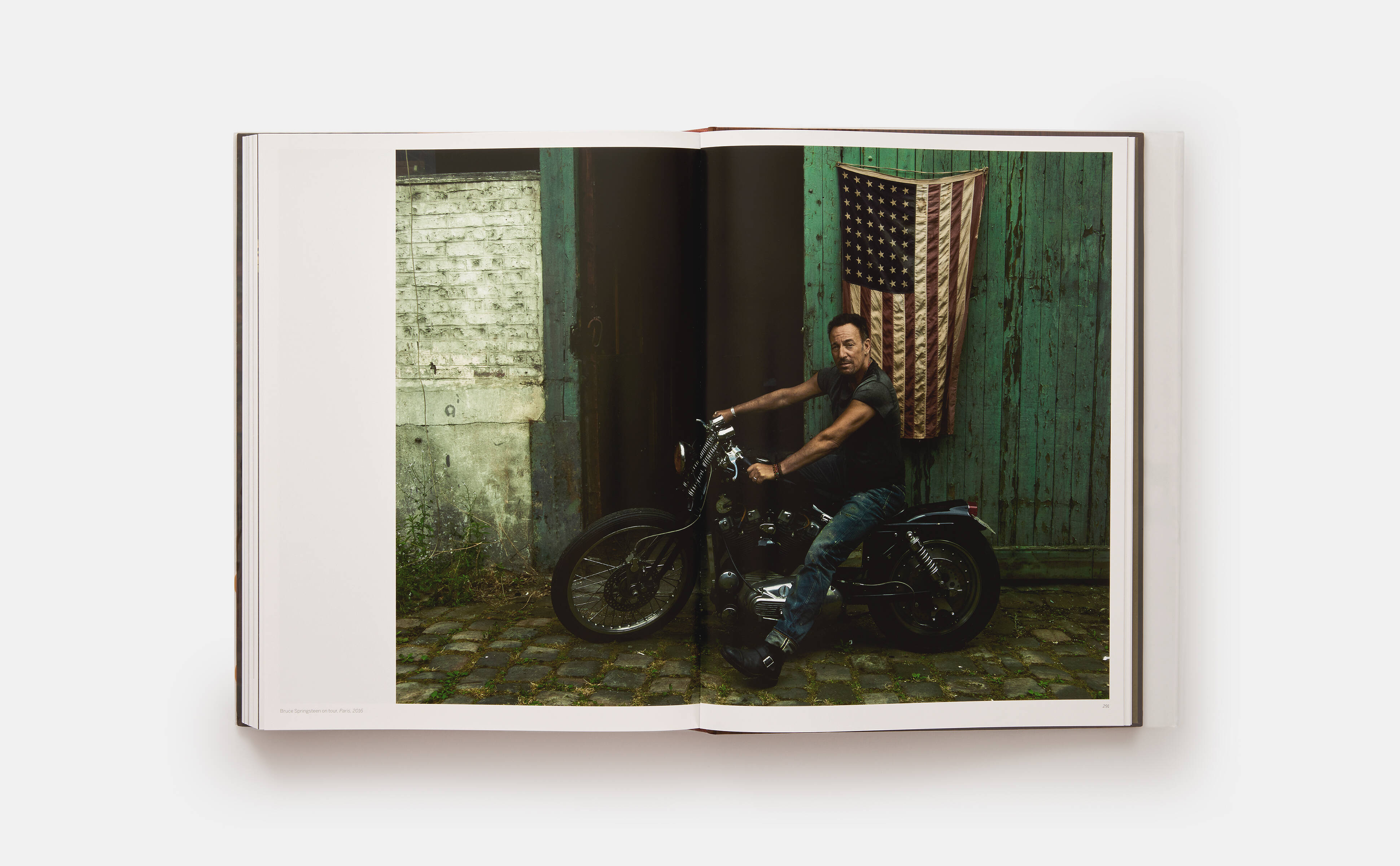 Annie Leibovitz - Bruce Springsteen, on tour, Paris, 2016
An equally starry cast appears in Annie Leibovitz: Portraits 2005-2016. Again, this includes many never-before-published photographs, as well as an essay by Alexandra Fuller, and revealing shots of Venus and Serena Williams, LeBron James, Sheryl Sandberg, Anna Wintour, Leonard Cohen, Jasper Johns, Caitlyn Jenner, Gloria Steinem, Joan Didion, Barack Obama, and even the late Queen Elizabeth II.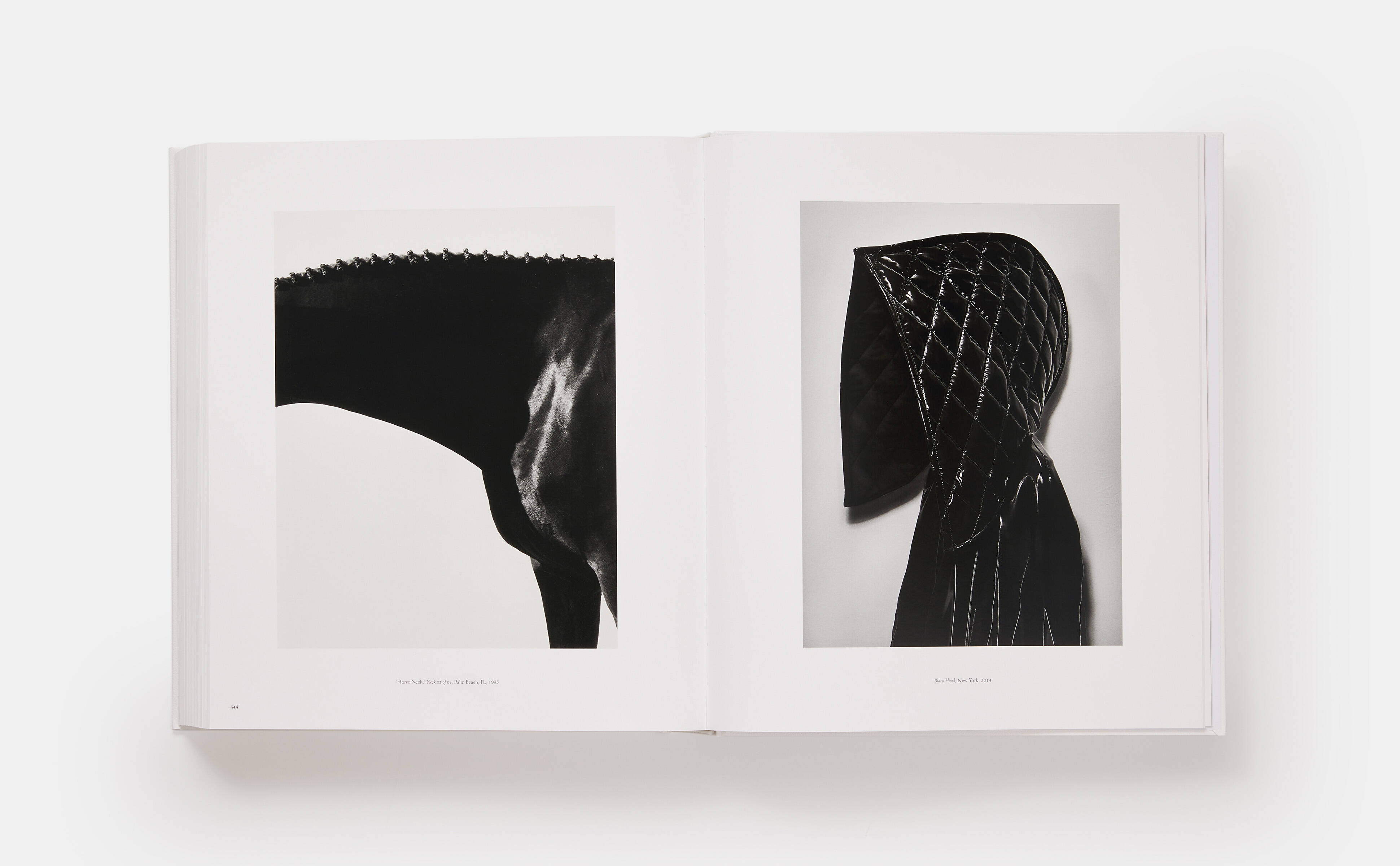 Steven Klein - Horse Neck, Palm Beach, FL, 1995 / Black Hood, New York, 2014
Steven Klein has just as impressive a roster of subjects, yet his book, Steven Klein – the first and only monograph on Klein – includes the kind of imagery rarely seen within mainstream media. Klein's photographs blur the line between fiction and reality, resulting in stunning, sexually charged tableaux that can only exist within his fantastical worlds. His images may include some of the most photographed people in the world, but they disappear into the narrative of Klein's imagination.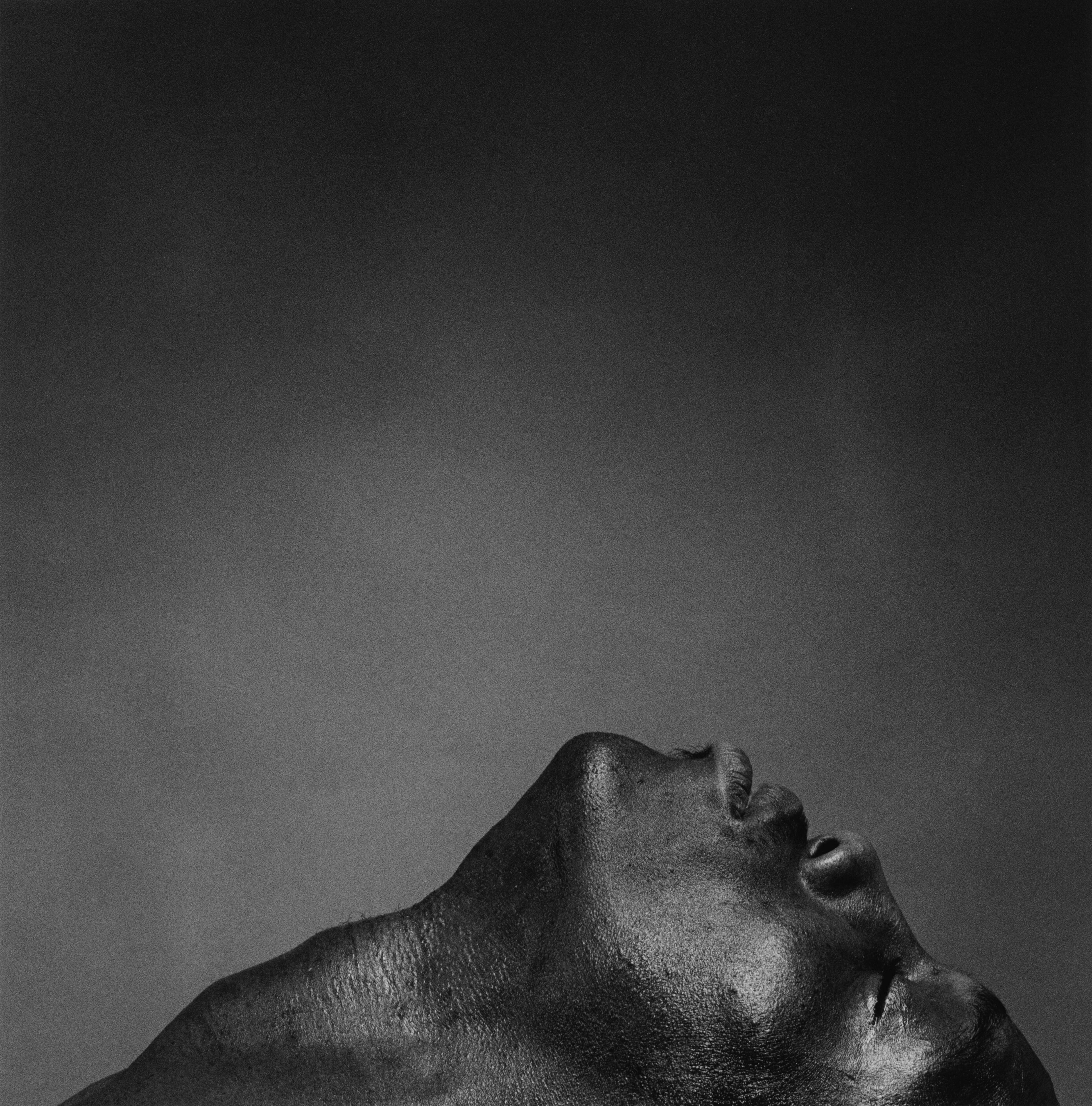 Robert Mapplethorpe - Alister Butler, 1980
You might regard Klein as taking on Robert Mapplethorpe's mantle. Though, judge for yourself by ordering a copy of our revised edition of the most comprehensive survey published of this seminal American photographer's work. Mapplethorpe was one of the twentieth-century's most important and influential artists, known for his groundbreaking and provocative work. He studied painting, drawing, and sculpture in Brooklyn in the 1960s and started taking photographs when he acquired a Polaroid camera in 1970. This comprehensive edition is an overview of the artist's black-and-white photography of floral still lifes, nudes, self-portraits, and portraits, among other subjects—and also includes a selection of his color images.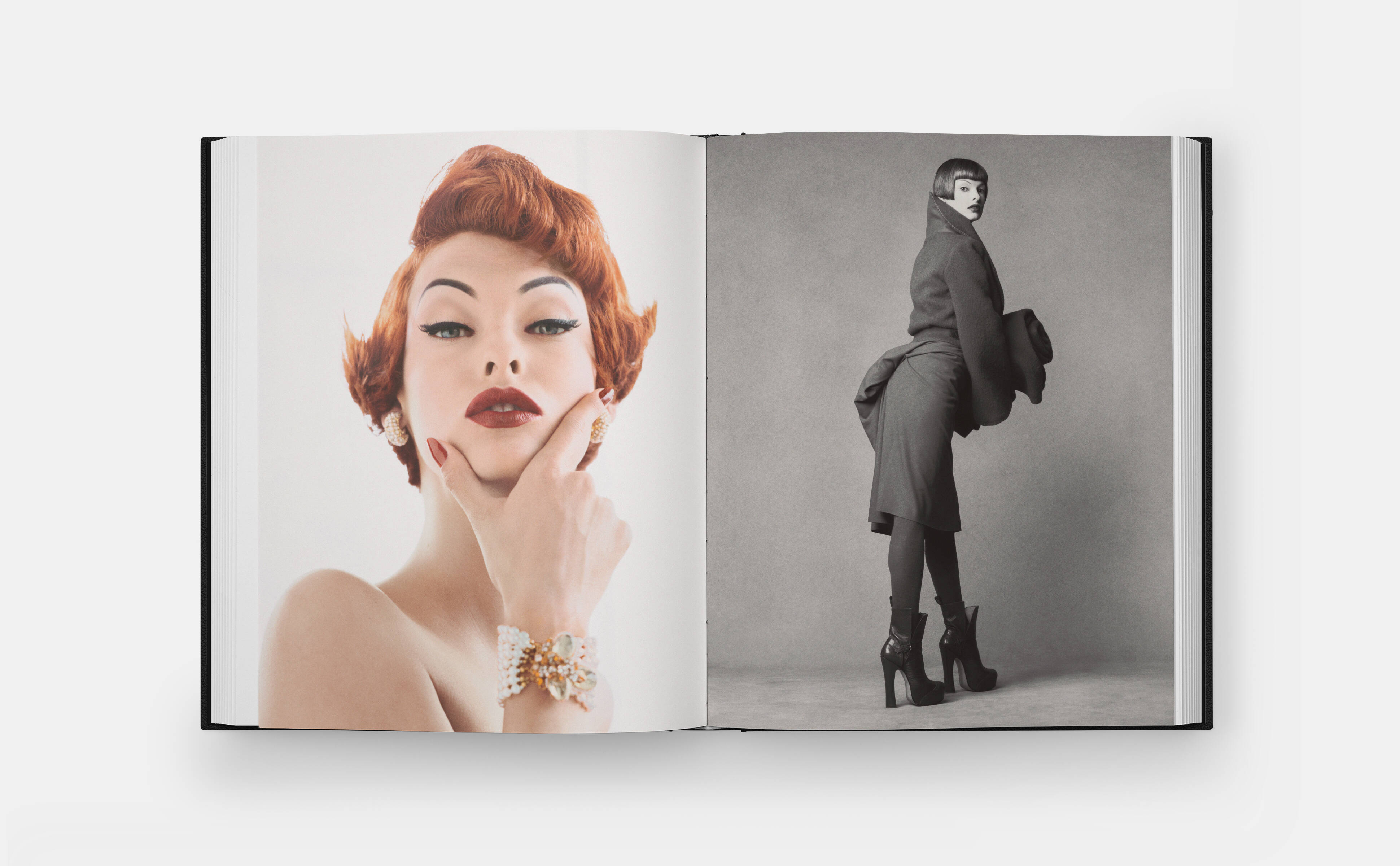 Steven Meisel - Linda Evangelista, Barneys, New York, Fall/Winter 1991
For a very focused study of a photographer's work, consider Linda Evangelista Photographed by Steven Meisel. Meisel's images of one of the original 'supermodels' of the 1980s, are the result of a remarkable creative symbiosis between photographer and muse. Featuring more than 180 images shot over the course of twenty-five years, this book chronicles Meisel's constantly evolving vision of Evangelista, pictured in a vast range of imaginative narrative contexts.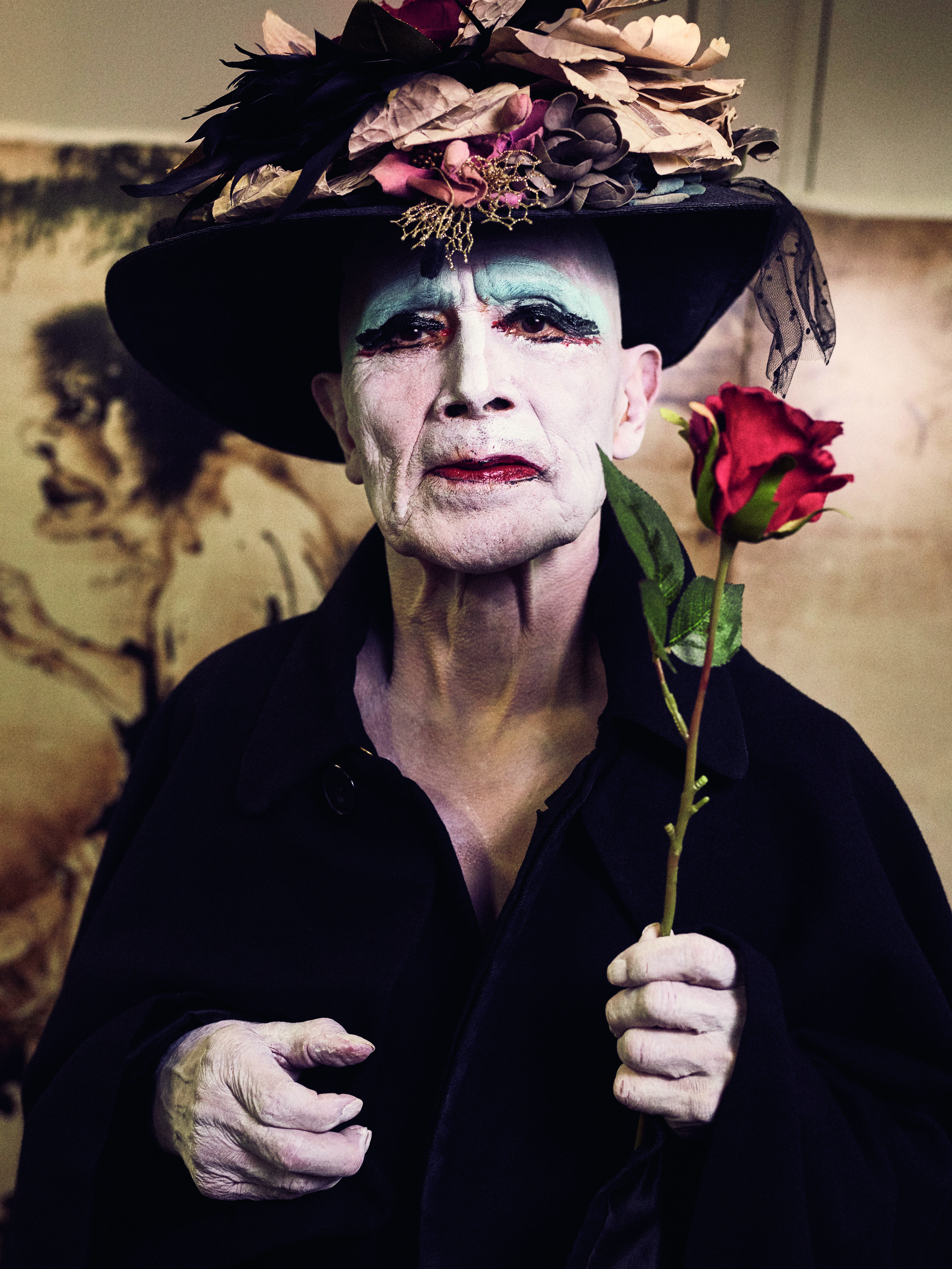 Luigi & Iango - Yoshito Ohno, Tokyo
Looking for a wider edit? Then try Luigi & Iango: Unveiled. While many photographers seek to capture the aesthetics of a moment, Luigi Murenu and Iango Henzi aspire to transcend a single genre, capturing a timeless quest for pluralistic beauty and artistic expression. One of the most creative image makers working in the industry today, Luigi & Iango share their stunning portfolio of work – from icons of contemporary culture and supermodels to Japanese Kabuki and portraits of artists and performers – in their first ever monograph.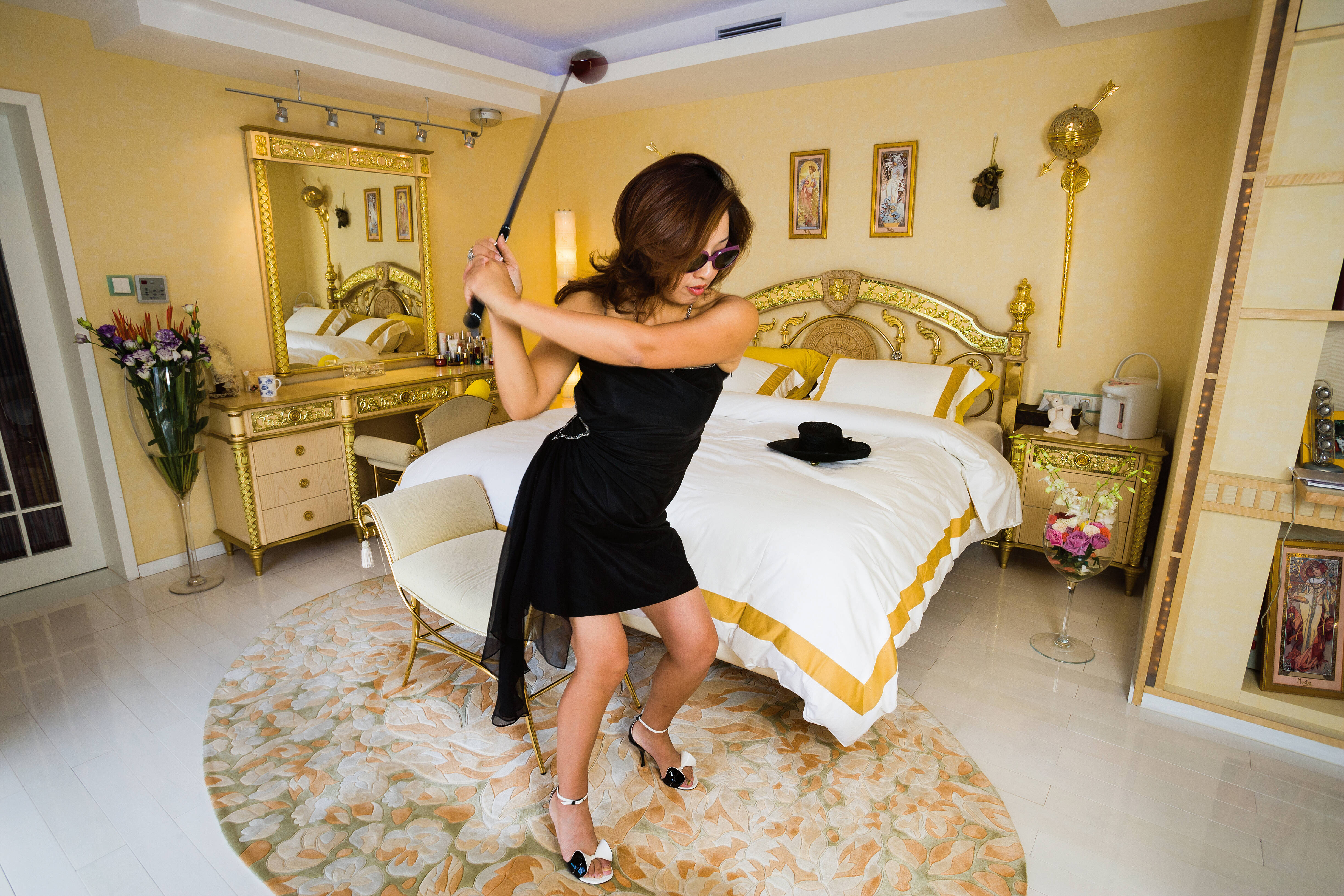 Lauren Greenfield - Xue Qiwen in her Shanghai apartment
Lauren Greenfield's book, Generation Wealth, takes a more unvarnished view of the world, looking at how a love of money has seeped into almost every part of global culture. Both a retrospective and an investigation into the subject of wealth over the last 25 years.
Greenfield has traveled the world - from Los Angeles to Moscow, Dubai to China - bearing witness to the global boom-and-bust economy and documenting its complicated consequences. Provoking serious reflection, this book is not so much about the rich, but about the desire to be wealthy, at any cost.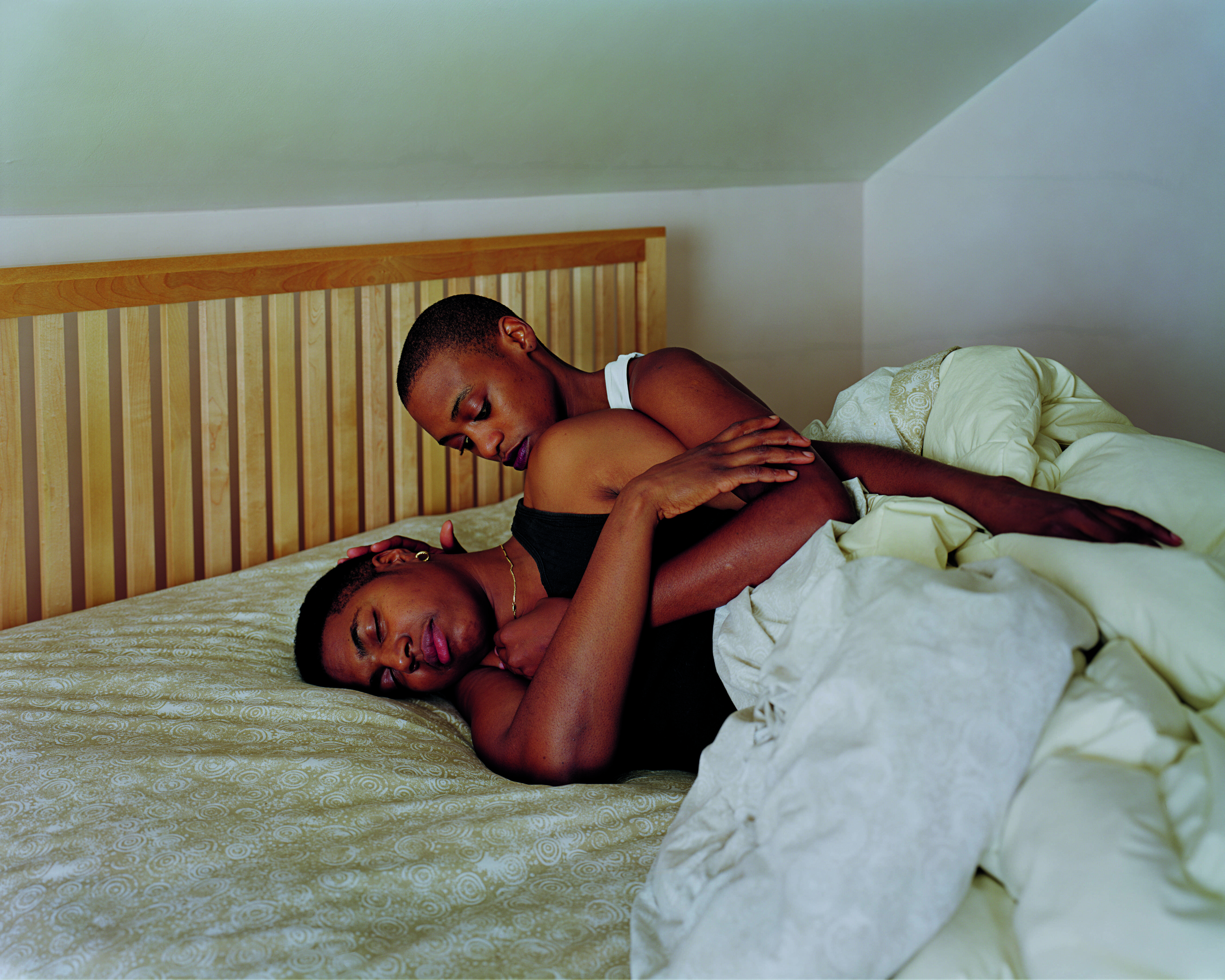 Catherine Opie - Gina & April, Minneapolis, Minnesota, 1998
Fellow Los Angelino, Catherine Opie, offers a more pluralistic view in our survey of her incredibly powerful body of work. For almost 40 years, Opie has been documenting with psychological acuity the cultural and geographic identity of contemporary America.
This unique artist monograph presents a compelling visual narrative of Opie's work since the early 1980s, pairing images across bodies of work to form a full picture of her artistic vision. With more than 300 beautiful photographs of wildly differing people, scenes and settings, and made in close collaboration with Opie, the book marks a turning point in the consideration of this artist's work to date.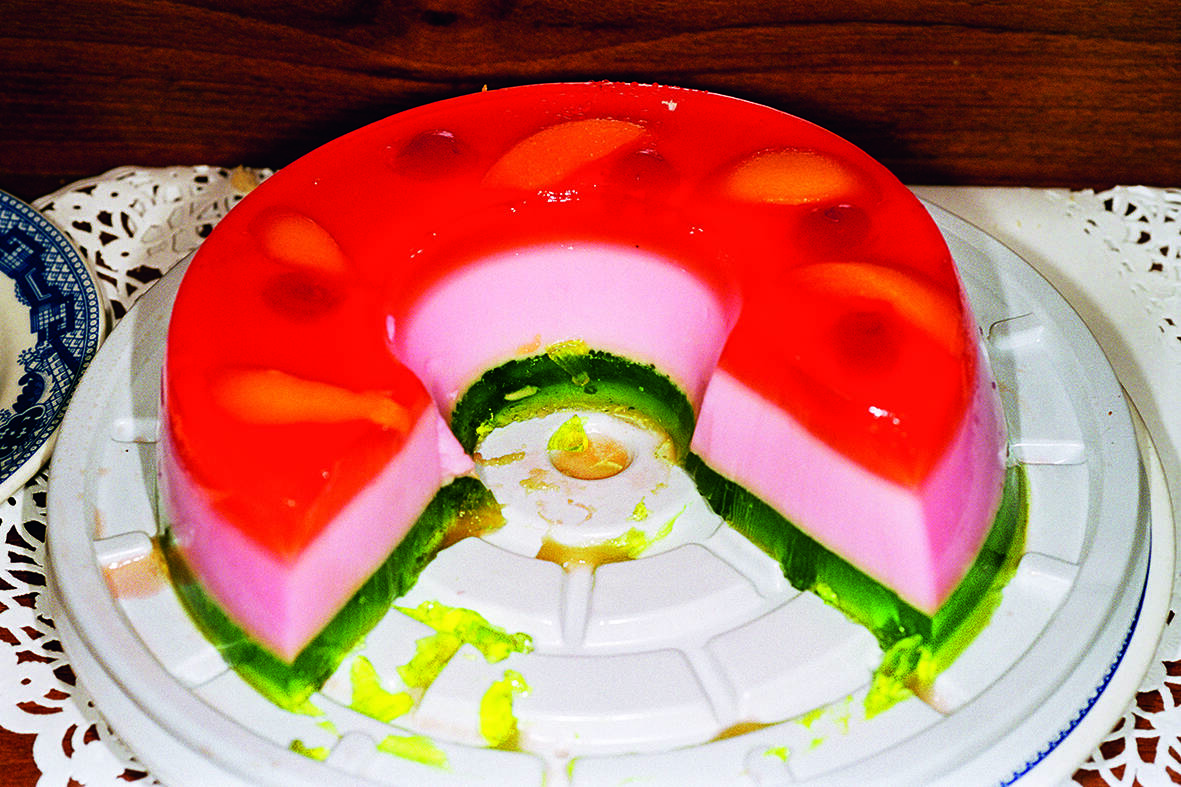 Martin Parr - Real Food, Tijuana, Mexico
British photographer Martin Parr's work is, if anything, even more expansive. Over the past half-century, he's photographed at UK goth conventions and on artificial Japanese beaches; at the US Open, and in the wilds of rural Ireland. However, one recurrent theme that's addressed in one of our most popular books by him is food.
Real Food celebrates all things comestible - a kaleidoscope of foods the world over, from hot dogs to very sticky buns, langoustine to lemon meringue pie. Featuring photographs taken throughout Martin Parr's prolific career, Real Food draws together the very best of his close-up food photography, often in garish colour, taken on his travels across the globe.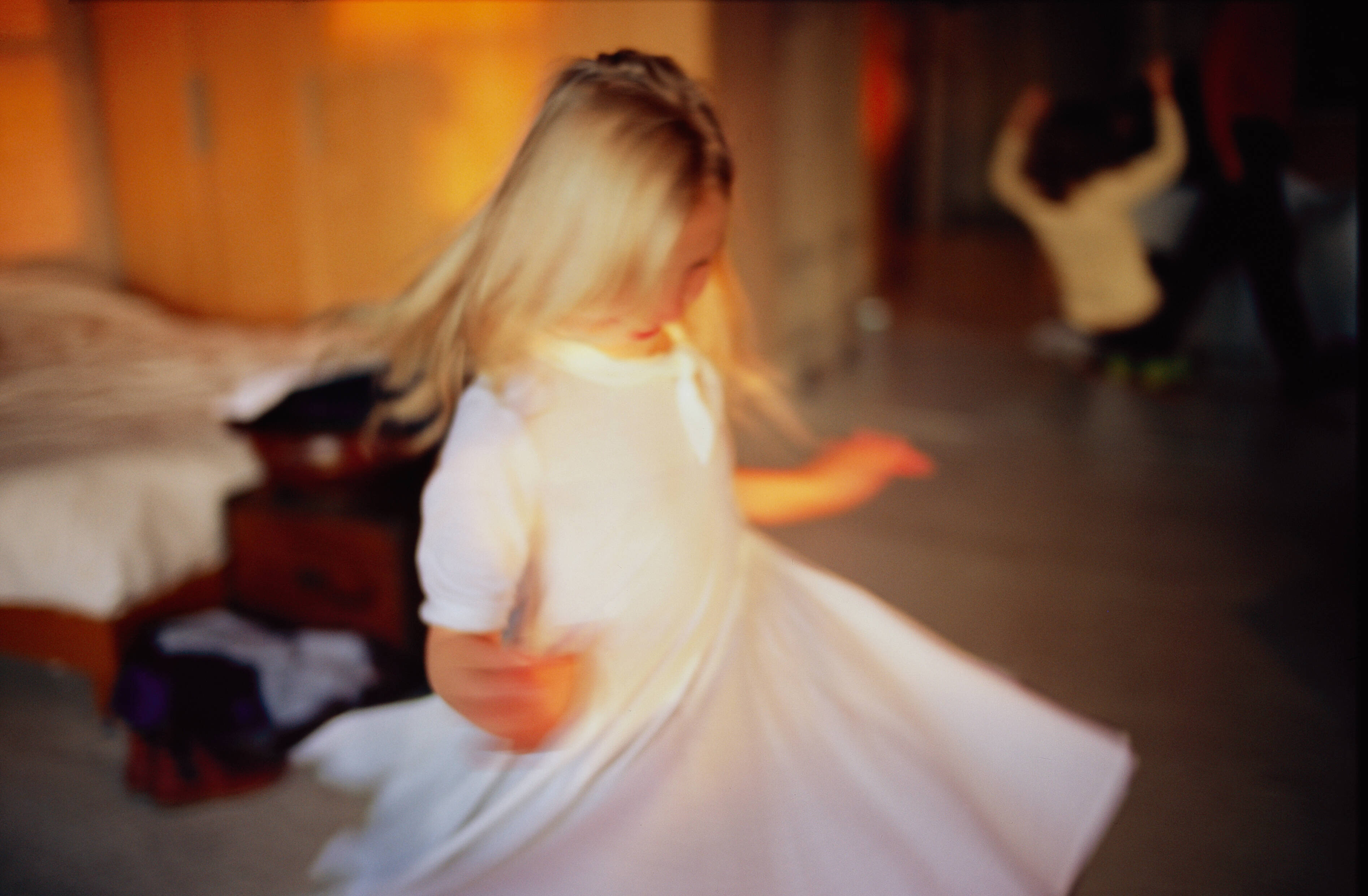 Nan Goldin - Ava twirling, NYC, 2007
Finally, for an equally refreshing take on a well-known photographer's work, consider Nan Goldin's Eden and After. For over 30 years, Goldin has created photographs that are intimate and compelling. They tell personal stories of relationships, friendships and identity, while chronicling wildly differing eras and exposing the passage of time. Eden and After is a collection of photographs of childhood by the highly influential contemporary photographer, capturing the energy, emotion and mystery of childhood. The book features an introduction from Goldin's close friend, the gallerist Guido Costa.
You'll find all these titles and many others for sale in the Phaidon store.