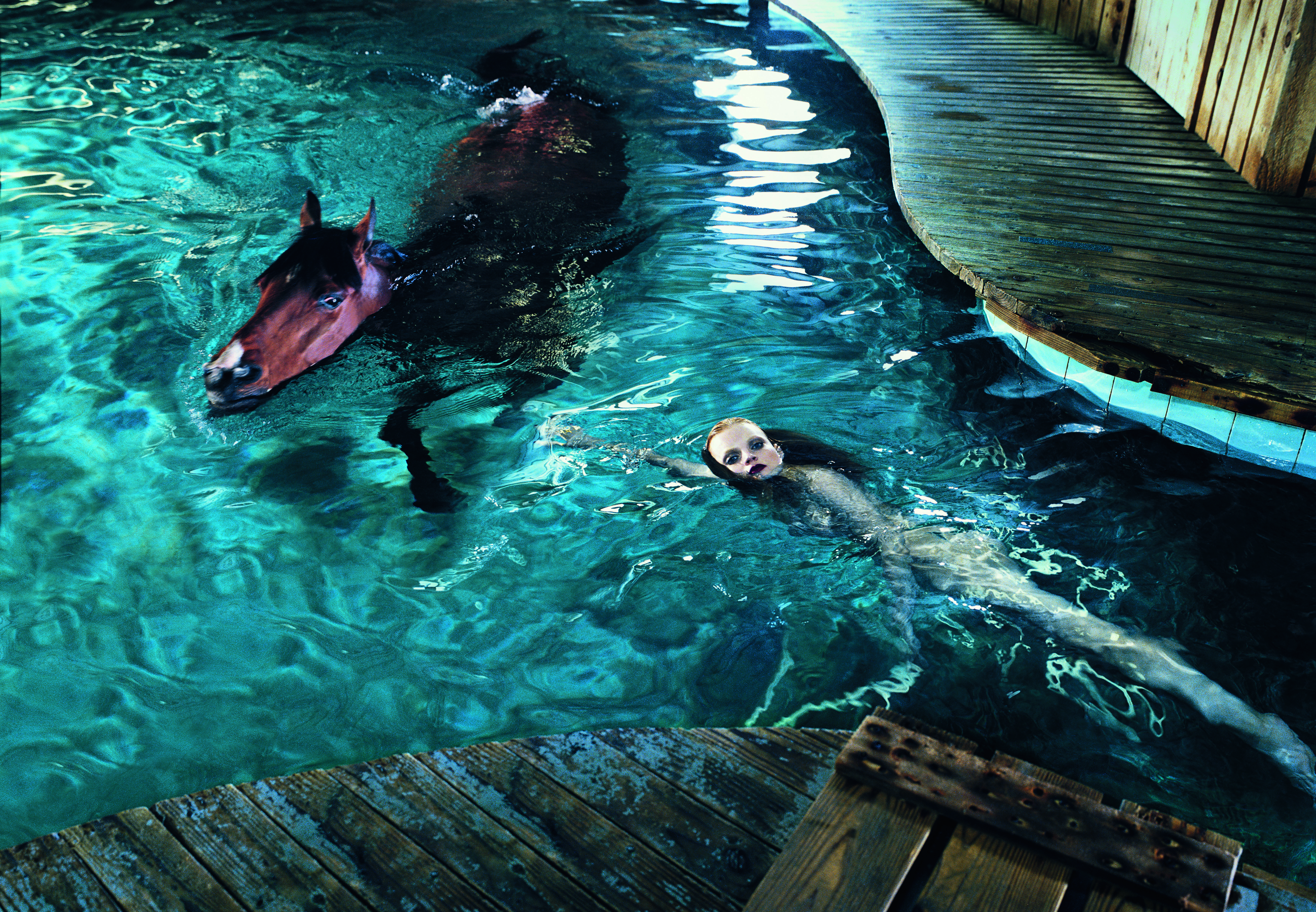 Studs and Steven Klein
See how the photographer pairs beautiful models and haute couture clothes with powerful equine imagery
On his days off Steven Klein doesn't watch a lot of television, or spend endless hours by his pool. During the week this acclaimed photographer is arranging, shooting or processing his immaculately conceived images, which have appeared in Vogue, i-D, V Magazine, and Harper's Bazaar, as well as brands such as Balenciaga, Alexander McQueen and Nike. And the rest of the time? As he told Architectural Digest back in 2014, "I am usually riding all weekend."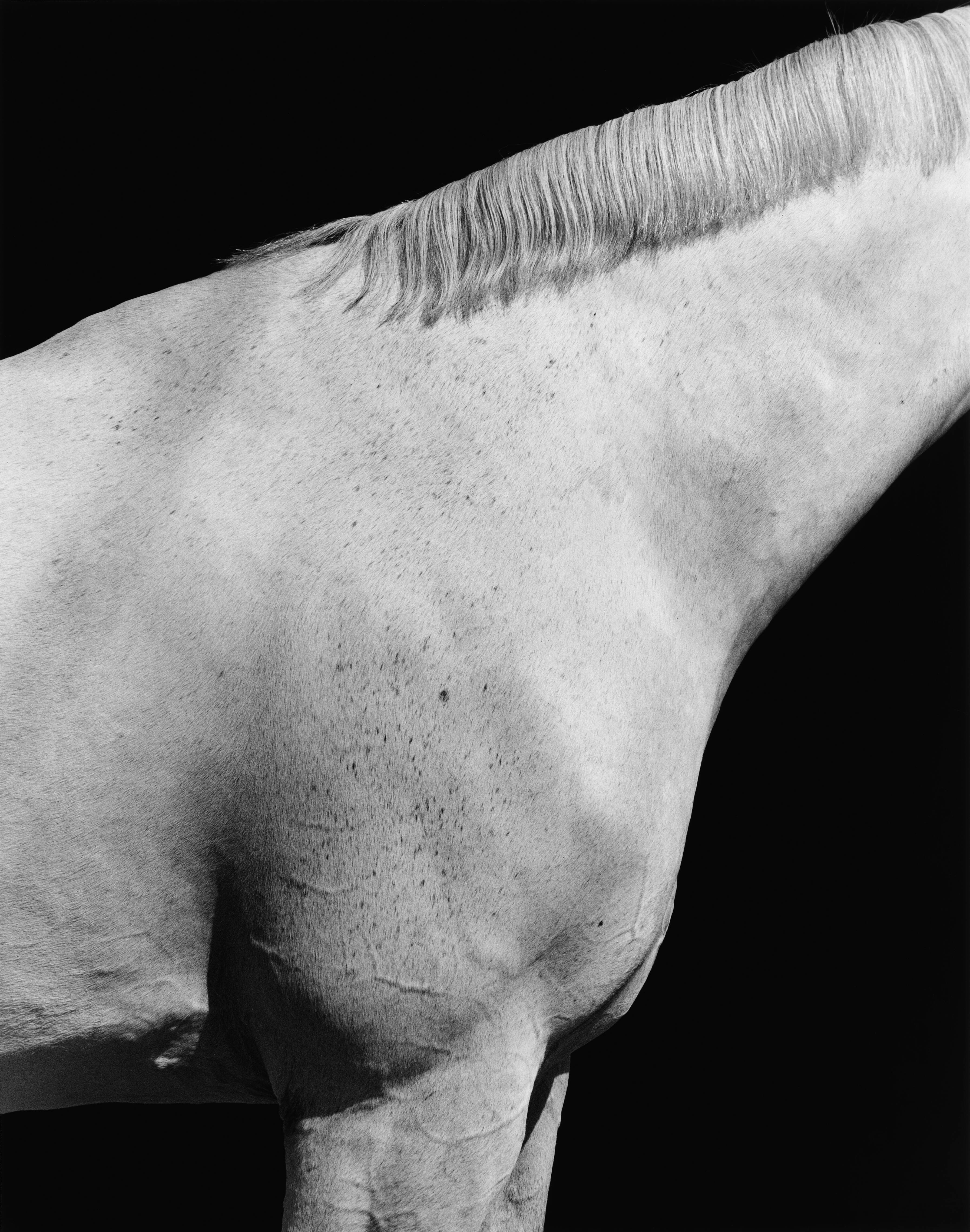 Steven Klein. Horse Neck Boston Irish #02, West Kill Farm, 2004
Klein's equestrian interests date back quite a long way. The earliest images from his black and white series, Horse Necks, date from 1995. In 2003, he bought and converted West Kill Farm, his country estate and stables in Bridgehampton, Long Island.
In 2008, Gwyneth Paltrow co-hosted the Mane Event, a fundraiser for an equine rescue charity, held on Klein's farm; and in 2010 the photographer produced his exhibition and book, Stag Party. It is this final work that most interests Mark Holborn, the editor of our new Steven Klein book.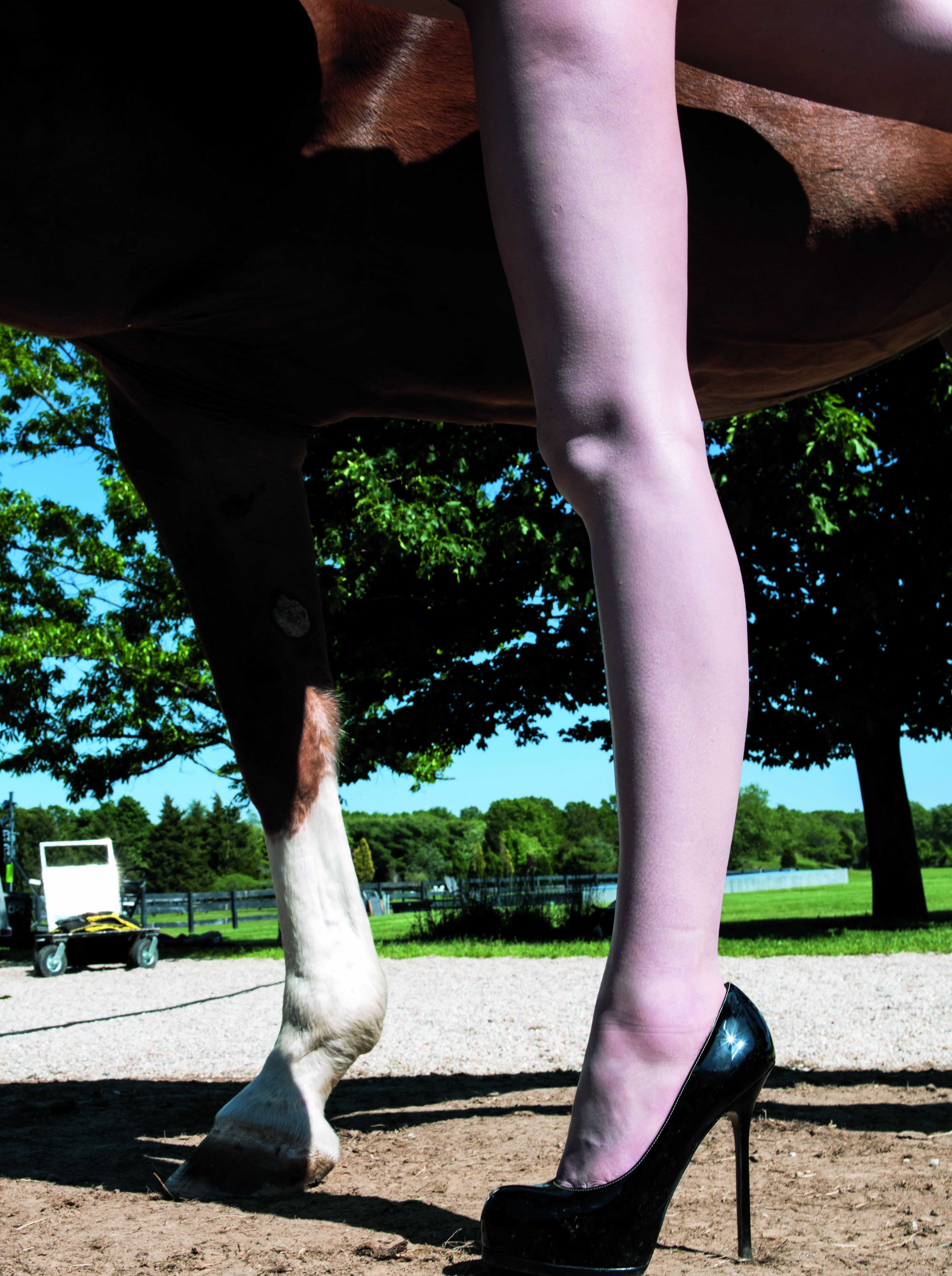 Steven Klein. Legs, West Kill Farm, 2008. All rights reserved
"His inclination to heighten the sense of anatomical form, like the shape of a thigh or the feminine calf, leads him to the subject of horses," writes Holborn. "His depictions of equine musculature, all photographed in the same light to create a uniform effect, are among his graphically perfected works, to which he readily adds the human conjunction. A mare's hindquarters are juxtaposed with the exaggeration of the padded backside of a female model. A horse's foreleg is directly compared to that of his model in high black heels. At the centre of his work, the sexual core, is the process of the stud'.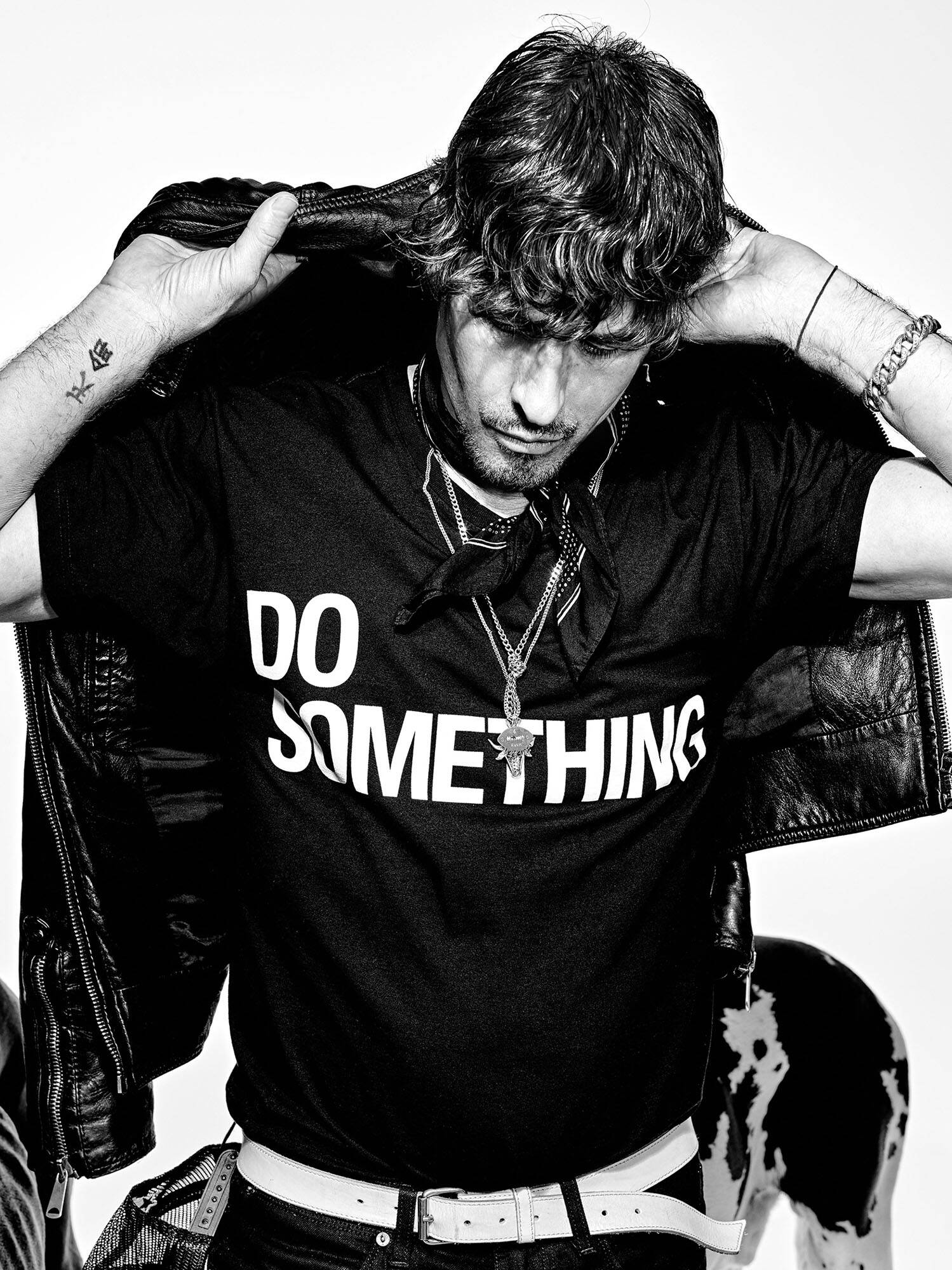 Steven Klein, Self Portrait. courtesy Steven Klein studio
"He continues the equine parallels, adorns his models with horse-hair tails and places them by the stable door," Holborn goes on. "The transformation from the grace of the stallion into its frenzy, visible in its eyes and nostrils as much as in its sexual organs, is a provocation by virtue of its parallel to our own bestial traits. This theatre of death and injury, married to an animal sexuality, is less an entertainment and more the offering of a mirror. In the circus he has constructed, we catch glimpses of the deeper layers within ourselves—those primordial regions or limitless oceans of our subconscious."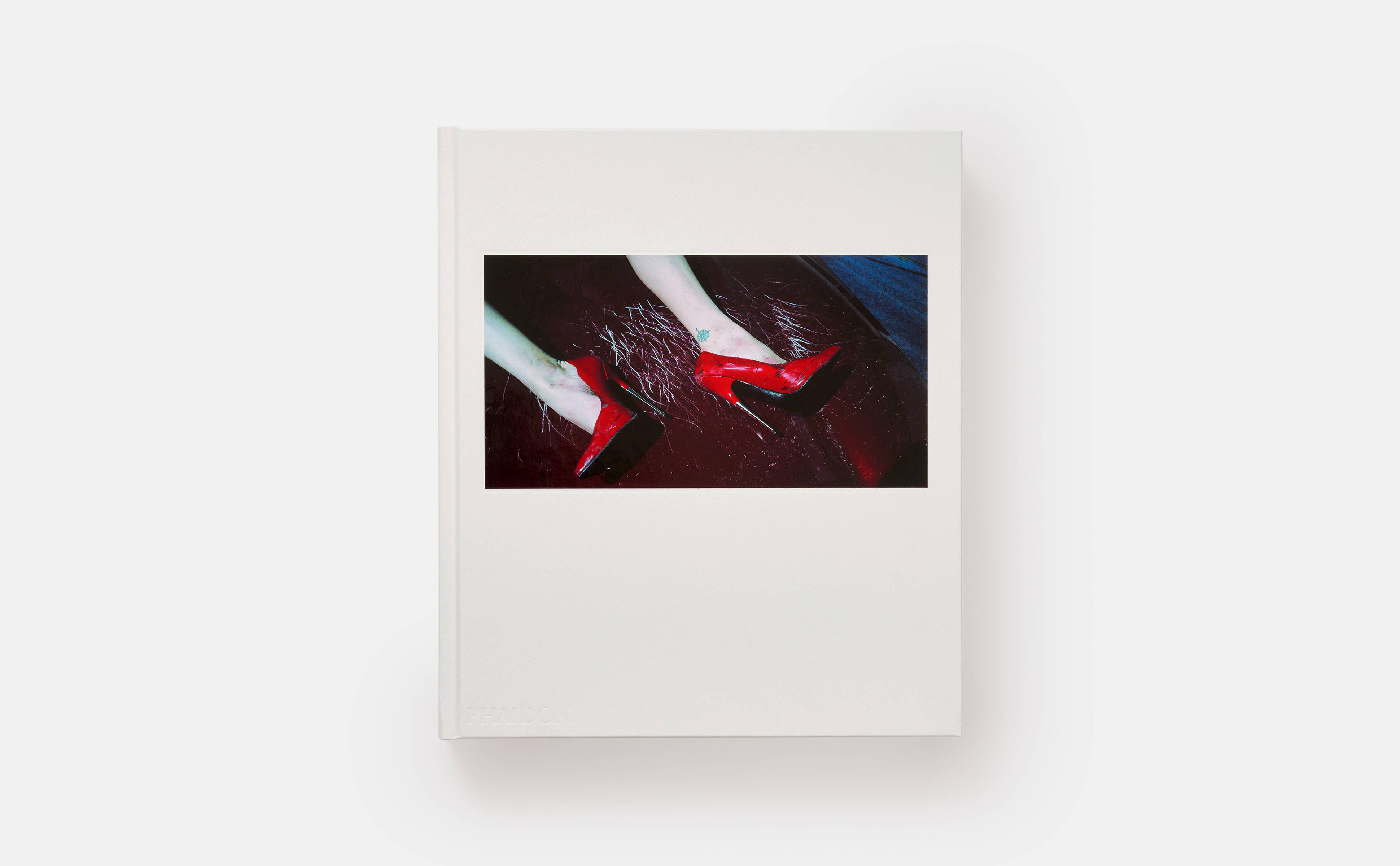 Steven Klein
To see more of those images and get a front row seat for that circus, order a copy of Steven Klein here.