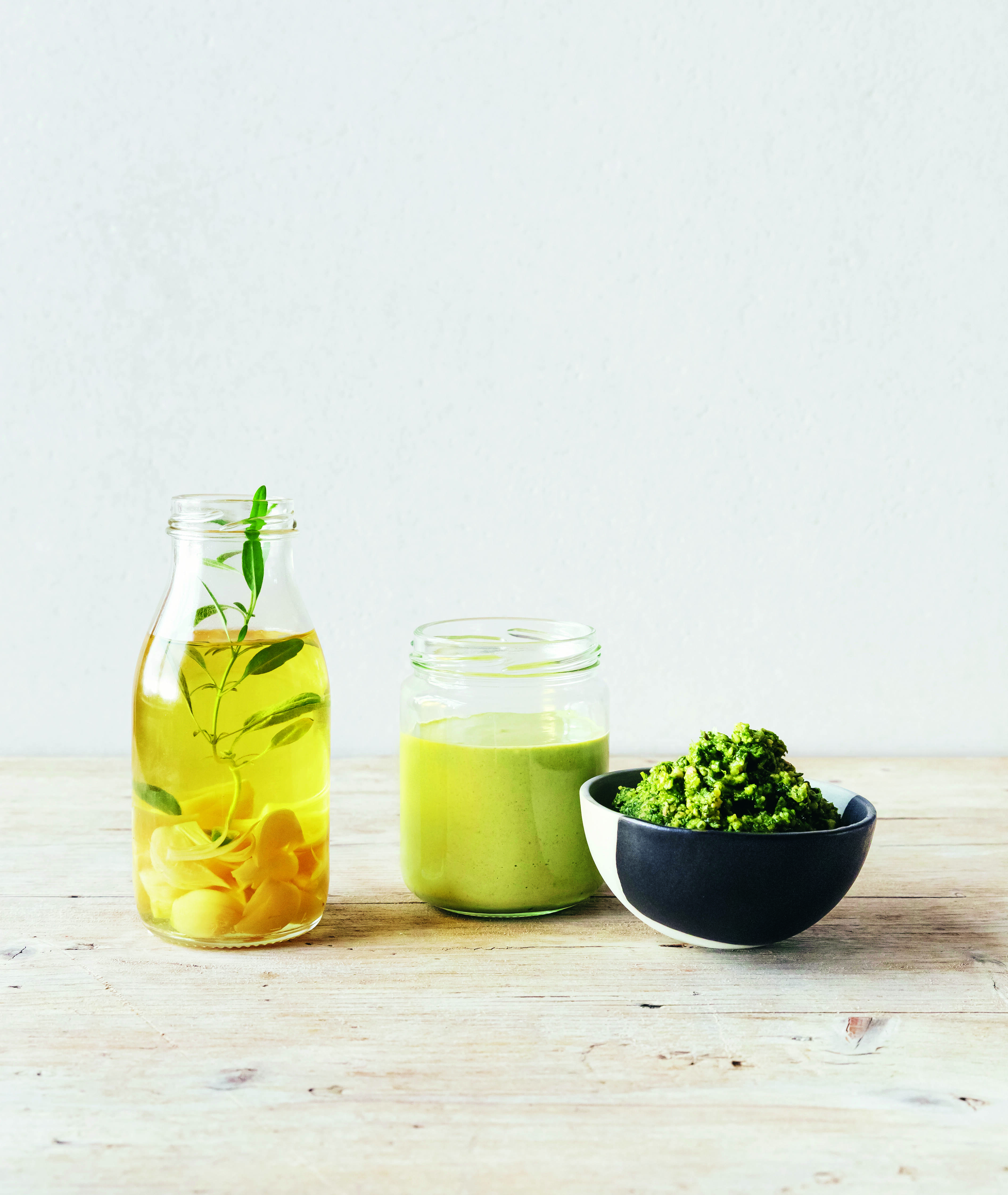 Make this simple, delicious Vegan pasta sauce
Think vegan means spaghetti is off the menu? Think again! There are plenty of uses for the pesto in Vegan at Home
Vegan at Home not only cuts out all the meat and dairy; it also eschews some of the dour, tastelessness sometimes associated with a vegan diet. Icelandic chef and entrepreneur Solla Eiríksdóttir has spent her life cooking, enjoying and championing plant-based dishes, and her new book proves you can create tasty dishes and eat extremely well, without resorting to animal products.
"I want to help make cooking simpler without compromising the quality," she writes in the book's introduction, "and to reveal how enjoyable cooking and eating nutritious vegan food can be."
Some vegans cut out pasta, because eggs might have been used in its creation. However, Eiríksdóttir not only recommends the use of a julienne peeler to turn zucchini (courgettes), carrots, beets (beetroot), turnips, and other vegetables into a raw, plant version spaghetti; she also knows her way around the many dried, alternative pasta products available in many well-stocked stores. There's black bean spaghetti, "made from black soybeans, black bean spaghetti has a high protein and fibre content,"; and also edamame spaghetti. "Made from edamame bean flour, this spaghetti is high in protein and fibre and is also gluten free and low in carbohydrates," as well as wheat or spelt spaghetti that doesn't use eggs in its manufacture.
And, if you're looking for an easy accompaniment to all of this, why not try Eiríksdóttir's own take on pesto. This green hazelnut pesto combines hazelnuts with cilantro (coriander) "a perfect flavour pairing for my taste buds," she writes. "I love to add some basil, a hint of mint, and makrut lime leaves when making pesto, and avocado oil and extra virgin olive oil can be mixed in any ratio that suits you."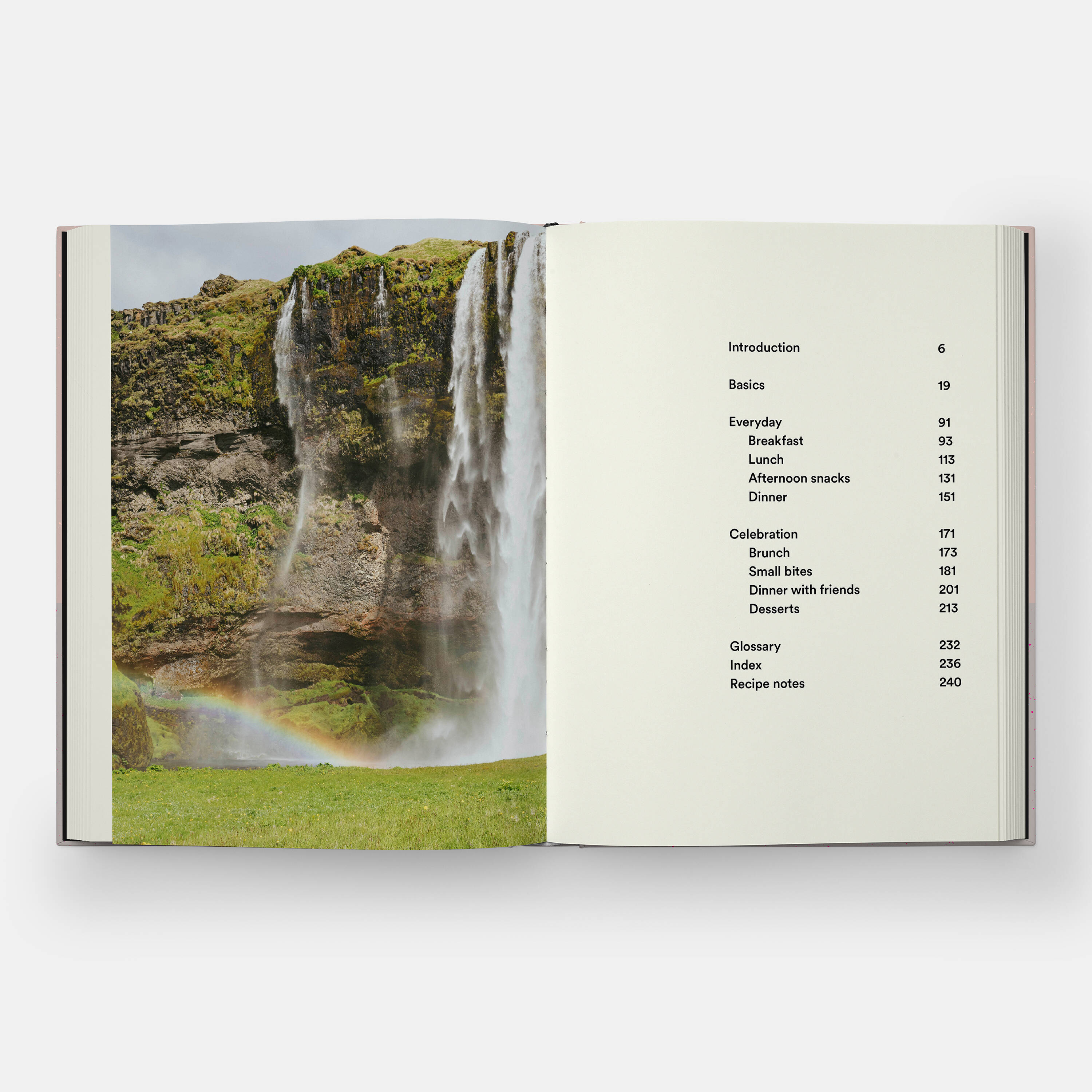 Pages from Vegan at Home
To create this you'll need ¾ cup (3½ oz/100 g) hazelnuts, toasted and skins removed; ½ cup (1 oz/25 g) basil, thick stems (stalks) removed; a cup (2 oz/50 g) of cilantro (coriander); a teaspoon of chopped mint; 2 cloves garlic, very finely chopped; a makrut lime leaf (optional); a Medjool date, pitted (stoned); a tablespoon of nutritional yeast flakes; a tablespoon of lemon juice; a teaspoon of sea salt flakes, or more to taste; ¼ cup plus 2 teaspoons (21/3 fl oz/70 ml) extra virgin olive oil; ¼ cup plus 2 teaspoons (21/3 fl oz/70 ml) avocado oil; and some freshly ground black pepper.
Put the hazelnuts into a food processor with the remaining ingredients, except the oils, and process until well blended, scraping the sides of the bowl down with a rubber spatula, if needed. While the food processor is running slowly, remove the filler cap in the lid and gradually add the oils through the "hole," and process until smooth. Taste and adjust the flavour, if necessary. Transfer to an airtight container or a sterilised 14-fl oz/400-ml glass jar, leaving a ½-inch (1-cm) headspace at the top of the jar, cover with a lid, and store in the refrigerator for up to 3 weeks.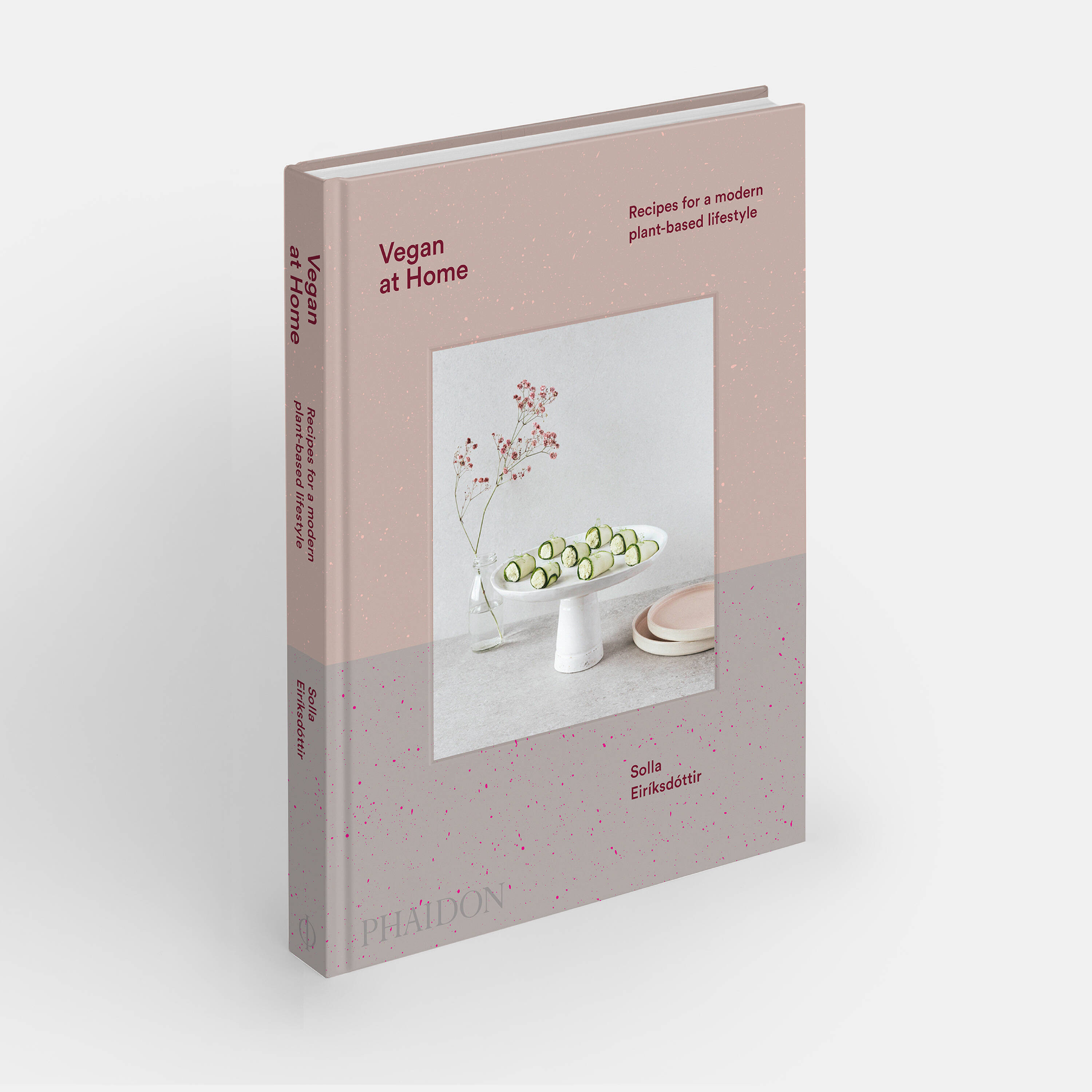 For more on this dish and many too, order a copy of Vegan at Home here.