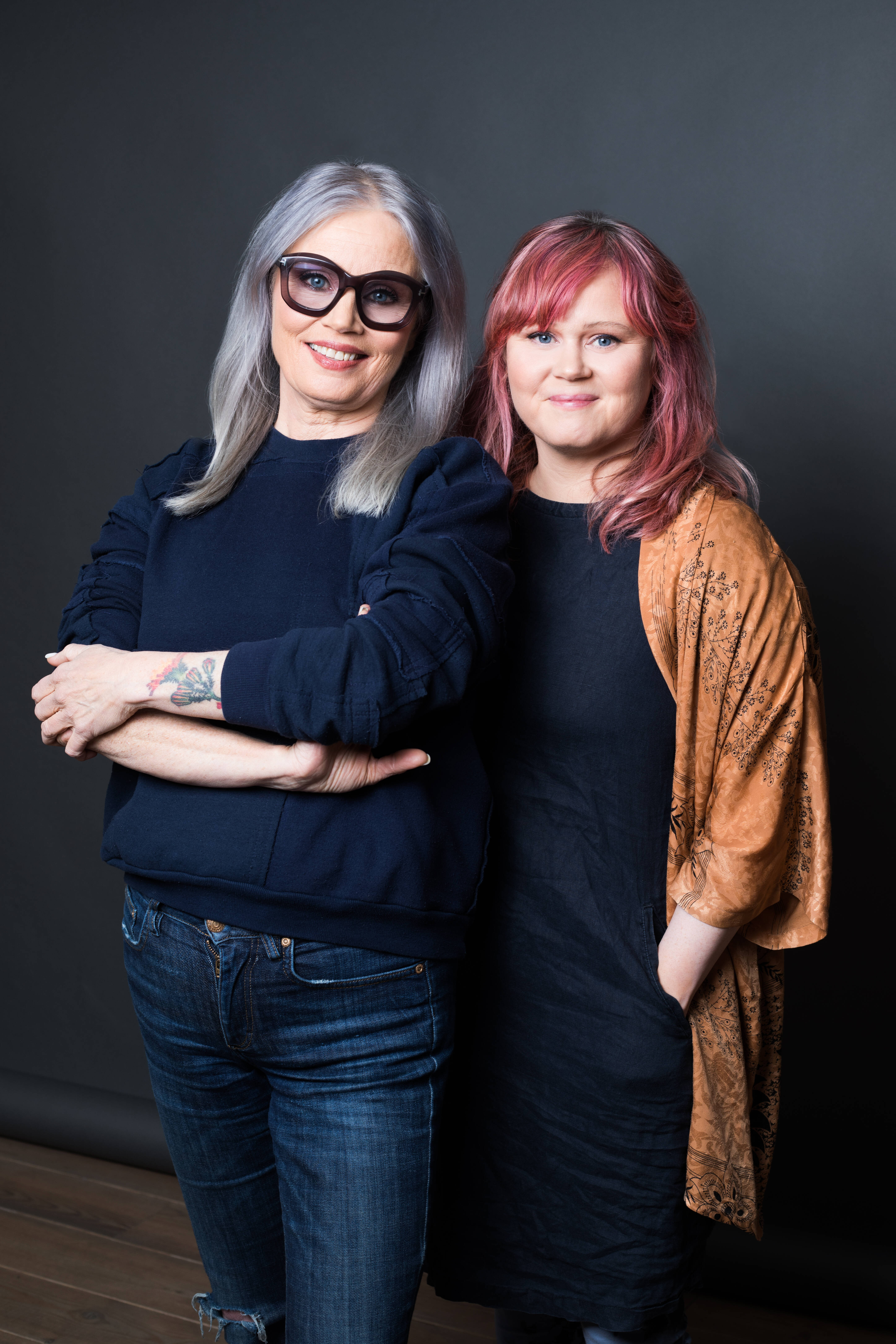 Solla's family tips for becoming Vegan at Home
The author of Vegan at Home shows you how to sneak a little plant-based eating into the family diet, via one, unlikely meal
For Solla Eiriksdottir, going vegan didn't lead to too many arguments over the kitchen table. The Icelandic chef, restaurateur and author was born into a family of vegetable lovers. Her mother, Hildur, adopted a largely plant-based diet in 1947, at the age of 12; her parents grew their own vegetables throughout Solla's childhood, and they continue to favour the kinds of dishes they used to feed to their daughter. When Solla went full vegan in 1980, aged 19, she wasn't adopting an entirely new diet, and her new book, Vegan at Home, features plenty of recipes that have been handed down to her.
Some, such as potato salad, required a little adaptation to fit her new diet, while others, including her black currant jam recipe, are closer to her mother's original. Others still – take a look at spaghetti in red lentil sauce with vegan 'Parmesan' was a childhood favourite of Solla's, and is now cooked by Solla's daughter, Hildur, and is beloved by Solla's grandchildren.
Of course, not every family finds such dietary harmony, but there are ways to accommodate omnivores around your vegan table, whether they're friends, distant relations or members of your nuclear family. Try brunch. For many of us, it's a less vital, less familiar meal, with no clear set menu; a little looser than breakfast, lunch or dinner, it is, says Solla, "about enjoying quality time with friends and family while eating good food.
"I have been an active brunch host for many years, and I have to admit that for a long time it was easier for me to host than to be a vegan guest at an omnivores' brunch," she writes. "It has turned out to be a great opportunity for me to try out new recipes. My goal is to serve a delicious and satisfying brunch where no one wonders whether the recipes are vegan or not—they just enjoy good food.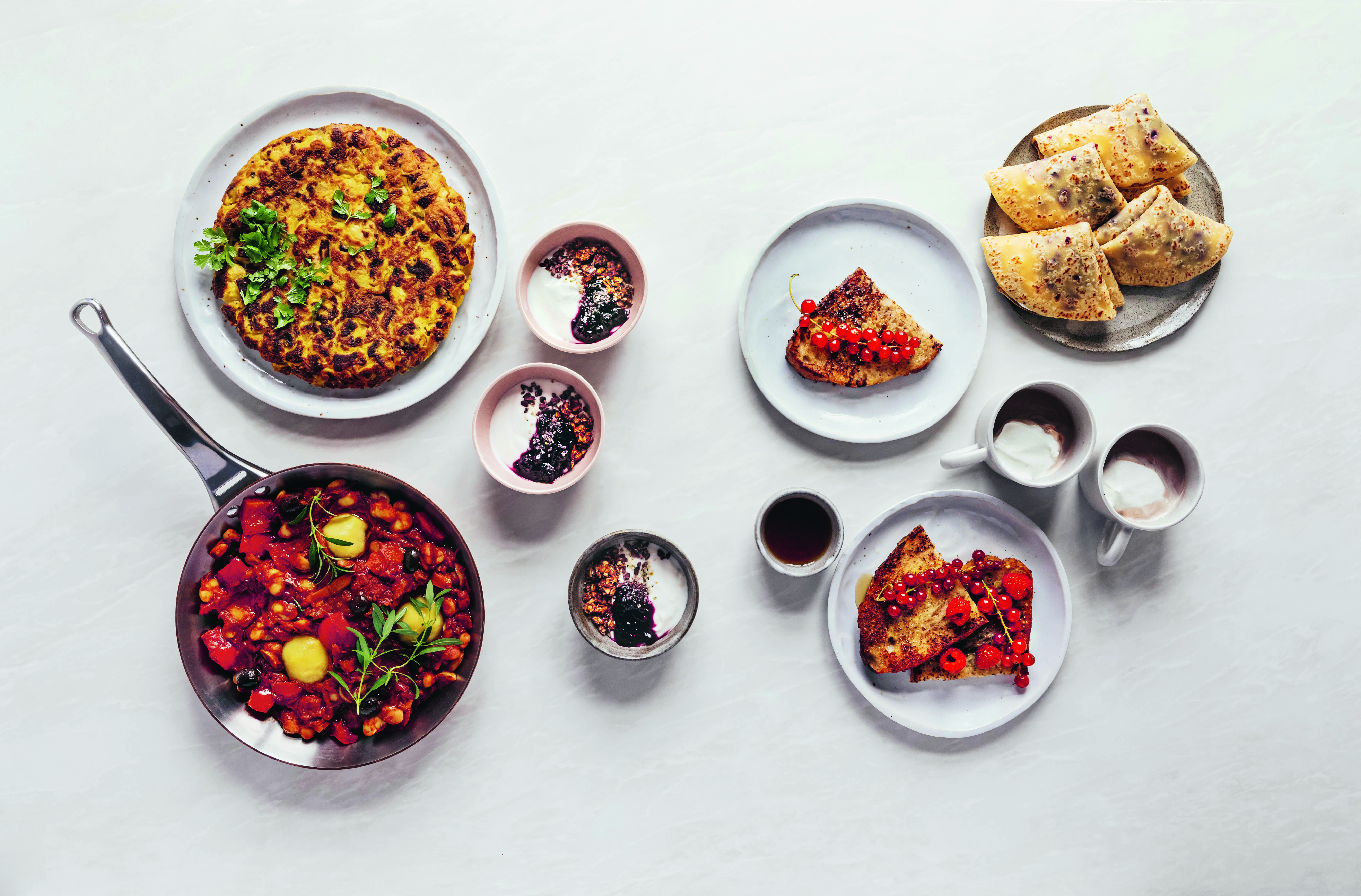 A brunch selection from Vegan at Home: French toast, pancakes with jam and berries, coconut yogurt with granola and berries, hot chocolate with aquafaba whip, one-pan breakfast beans and tomatoes, tofu and besan frittata
In Vegan at Home she dedicates a chapter towards brunch, and features dishes such as her recipe for French toast; her coconut yoghourt with granola; her one-pan breakfast beans and tomatoes, and her pancakes with jam and berries.
They all look like the sort of thing you'd find at an upmarket neighbourhood café or bistro, and they all entirely free from animal products. Spring this on your family, and they may not even know they've gone a little vegan.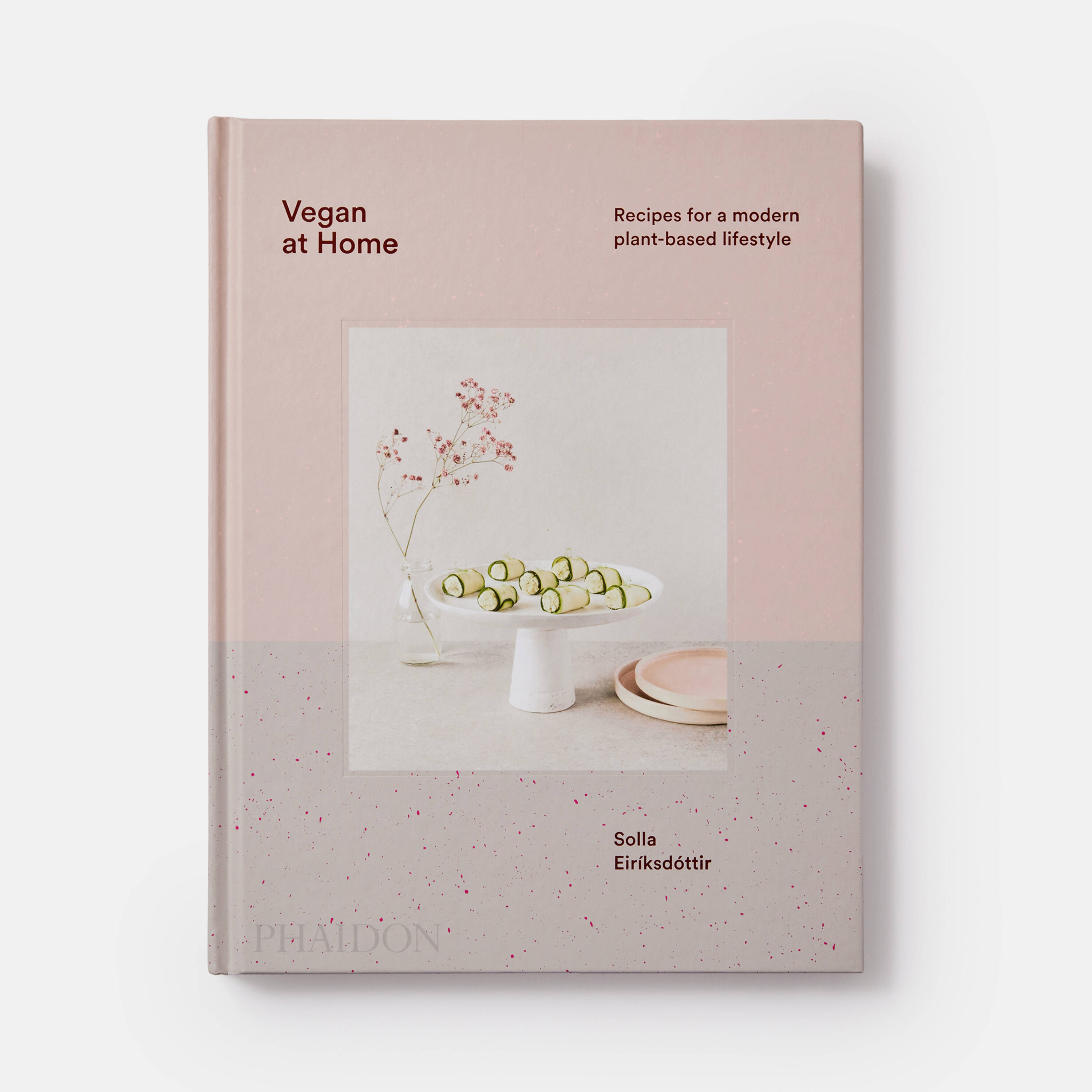 Vegan at Home
For the full recipes, as well as much else besides, order a copy of Vegan at Home here.