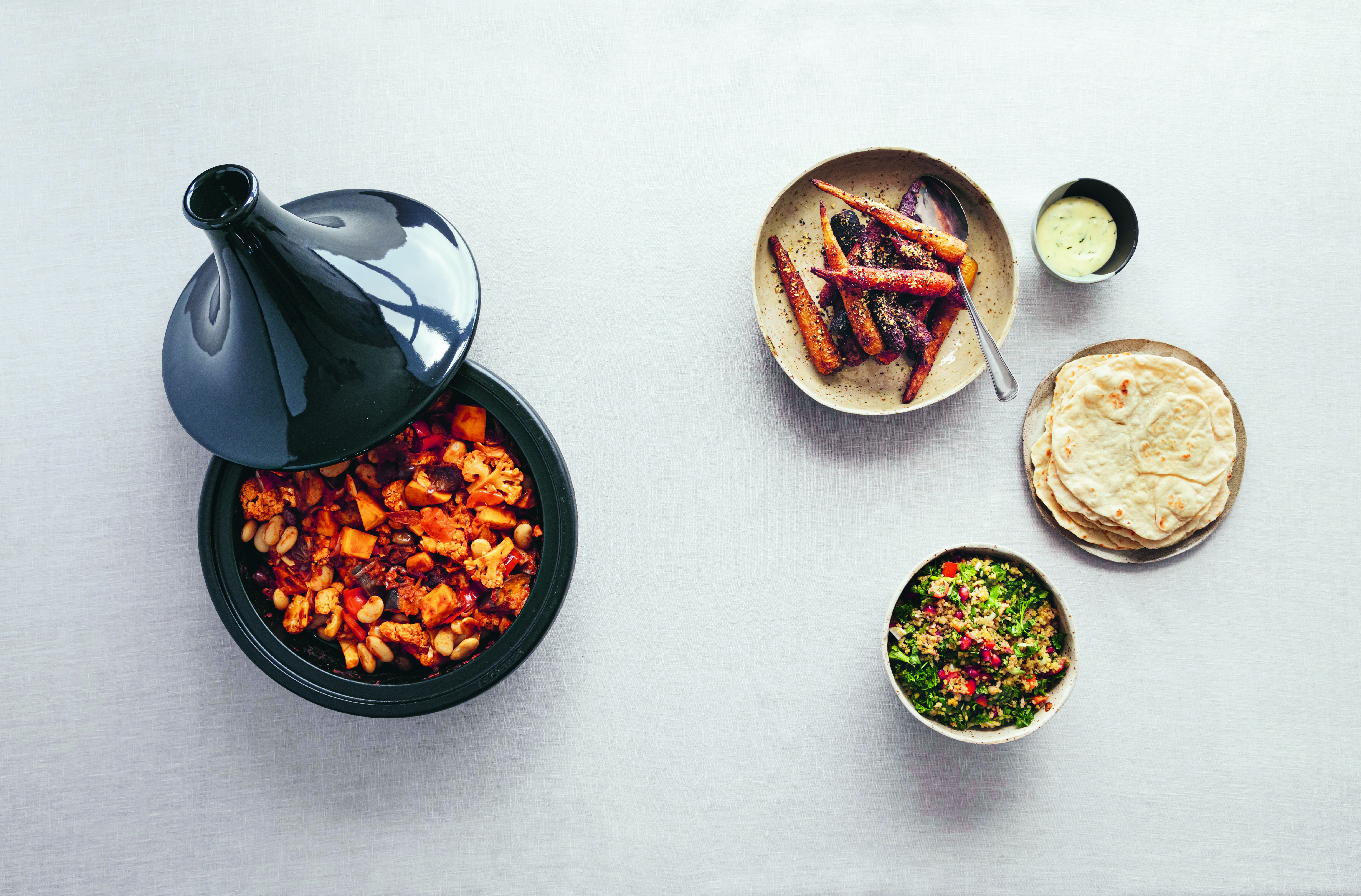 An impressive dinner party choice from Vegan at Home
This vegetable tagine is a tasty, comforting and eye-catching centrepiece dish, suitable for vegans and nonvegans alike
In her new book, Vegan at Home, Solla Eiríksdóttir, the Icelandic chef, entrepreneur, TV personality and writer proves plant-based food isn't just healthy and ecologically sound; it can be both tasty, expressive and impressive too.
Solla has been cooking vegan recipes for years and, as she explains in her new book's introduction, Vegan at Home is a way for her to share that know-how, with delicious, fun and satisfying options for everyday meals as well as larger, blow-out celebrations.
"I hope it will show people how delicious and versatile vegan food can be," she writes. "My goal is to cook delicious food that can be enjoyed by vegans and non-vegans alike."
That last point is key for anyone entertaining omnivores. Veganism might put a lot of people off, but there are plenty of recipes in this new book that will impress almost everyone. In the book's section, Dinner with friends, Solla opens up on her own dinner-party practices.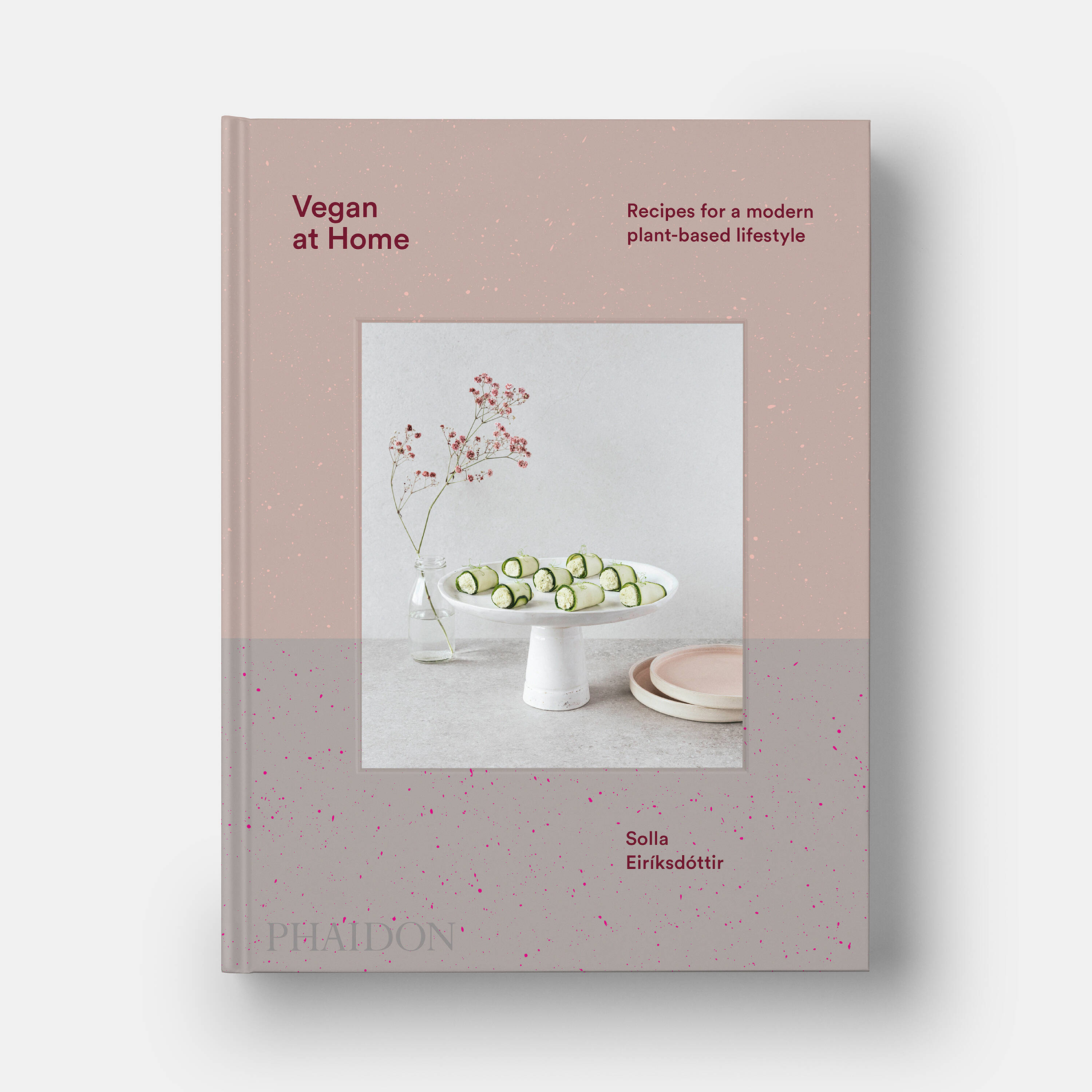 "For years I was on morning television teaching people how to make vegan food," she writes. "I was also the main chef and owner of the most popular vegan restaurant in Reykjavík, and I had an organic food line in Iceland's two biggest food store chains. This was probably why people were often shy about inviting me to dinner. So I decided to be the one who opened my home for dinner parties. I find it helps me discover popular and great-tasting recipes when I cook for many different people. All in all, a win-win situation for me and worth the effort; it definitely made me a better vegan chef and gave me a beautiful social life and friendships."
When preparing a meal for both vegans and non-vegans, Solla says she often chooses recipes that are both tasty and comforting, and serves them with two to three side dishes, a sauce and a dessert.
She's even drawn up a couple of menus following that formula. There's vegan scallops (made from oyster mushrooms) with coconut lemon sauce, charred broccoli, tomato and strawberry salsa and pine and cashew cream; and then there's also a vegetable tagine with tzatziki, flatbread, herbed quinoa, and spicy roasted carrots and black gomasio (a Japanese condiment made from sesame seeds and salt).
They all look great, but we're going to focus on the tagine here. To make it you'll need two tablespoons of avocado oil; a red onion, coarsely chopped; eight cloves garlic, finely chopped; two fresh red chiles, seeded and cut into quarters; two teaspoons of ground cardamom; two teaspoons of ground cumin; a teaspoon of ground coriander; a teaspoon of paprika; half a teaspoon of dried thyme; half a teaspoon of ground cinnamon; half a teaspoon of ground ginger; half a teaspoon of ground black pepper; a teaspoon sea salt flakes; the grated zest and juice of a lime; four tablespoons of tomato paste (tomato purée); a tablespoon of harissa chili paste; 14 oz/400 g of strained tomatoes (tomato passata); one head of cauliflower, cut into florets; a medium sweet potato (1 lb 7 oz/650 g), peeled, halved, and cut into ¾-inch (2-cm) slices; an eggplant (aubergine), cut into¾-inch (2-cm) chunks; a bell pepper, seeded and cut into ¾ × ¾-inch (2 × 2-cm) pieces; a ¼ bulb of fennel, thinly sliced; 15 black olives, pitted (stoned); 8–10 Medjool dates, pitted (stoned) and halved; and two and a half cups (14 oz/400 g) of dried lima (butter) beans.
Warm the oil in a tagine or large saucepan over medium heat, add the onion, and fry for 10 minutes, or until golden brown. Add the garlic and chiles and simmer for 2–3 minutes. Add the spices and stir for a few minutes, then add the lime juice and zest, tomato paste (tomato purée), and harissa paste, stir to combine, and cook for another 3 minutes. Add the strained tomatoes (passata), cauliflower, sweet potato, eggplant (aubergine), bell pepper, fennel, olives, and dates, reduce the heat to low, and cook for 30 minutes. Add the cooked lima (butter) beans and cook for another 30 minutes, or until the vegetables are cooked through, then serve.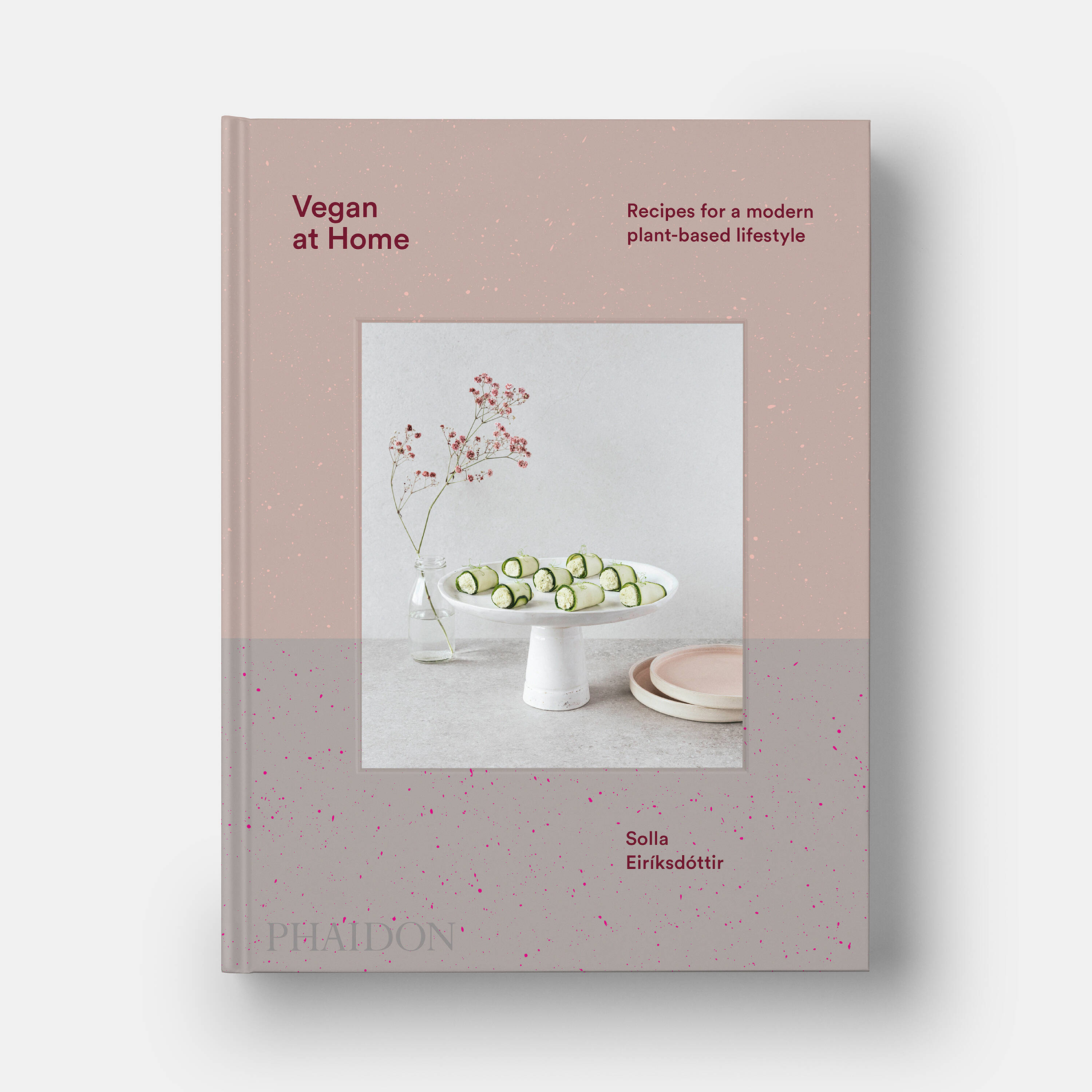 Vegan at Home
To find out how to make all the dishes listed here as well as much more, order a copy of Vegan at Home here.