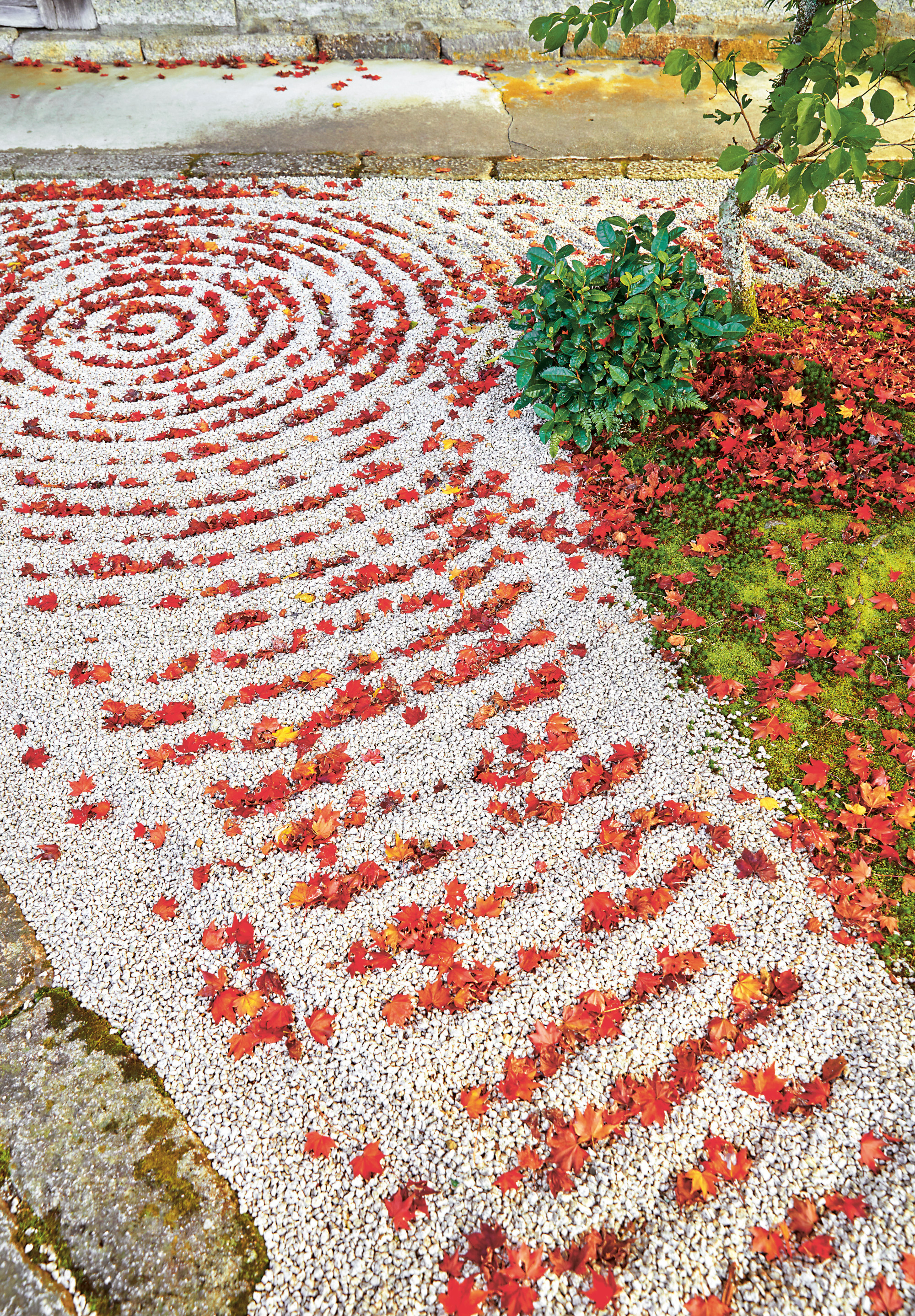 The garden that adds a spiritual dimension to monk
The landscaper who worked on this Japanese restaurant specialises in shrines and temples. His work suits the place perfectly
What is it about monk, Yoshihiro Imai's 14-seat, seasonally inspired restaurant, located on the cherry blossom-lined Philosopher's Path in Kyoto, that truly sets it apart? The path is a canal-side route, once favoured by Kyoto University professor and philosopher Nishida Kitaro and it's a fitting spot for Imai's tranquil, restaurant, where he cooks over a fire, specialising in pizza, creating seasonal menus and favouring fresh, and sometimes wild local ingredients.
Yet the real draw for diners at monk is the way Iami turns a meal into a deeply spiritual experience. He labours over the dough, prizes the foraged mushrooms, fresh fish, and incredible seasonal vegetables his region has to offer, and also works hard on the simple ambience of the place. Few patron chefs bother with a garden, but for Imai, traditional horticulture adds to the experience, as he explains in his new book.
"I asked Kyoniwa Narui, a landscaping company in Kyoto, to design the front garden. They work mainly on shrines and temples in Kyoto as well as on private gardens, and have also created gardens for a number of refined shops in Kyoto," he explains in monk: Light and Shadow on the Philosopher's Path. "Mr. Narui, the head niwashi—a landscaper and traditional gardener who works mainly with the concepts and methods of Japanese gardening—selected plants that closely resemble the native vegetation of the area, and created a garden that can be enjoyed both outside and inside the restaurant.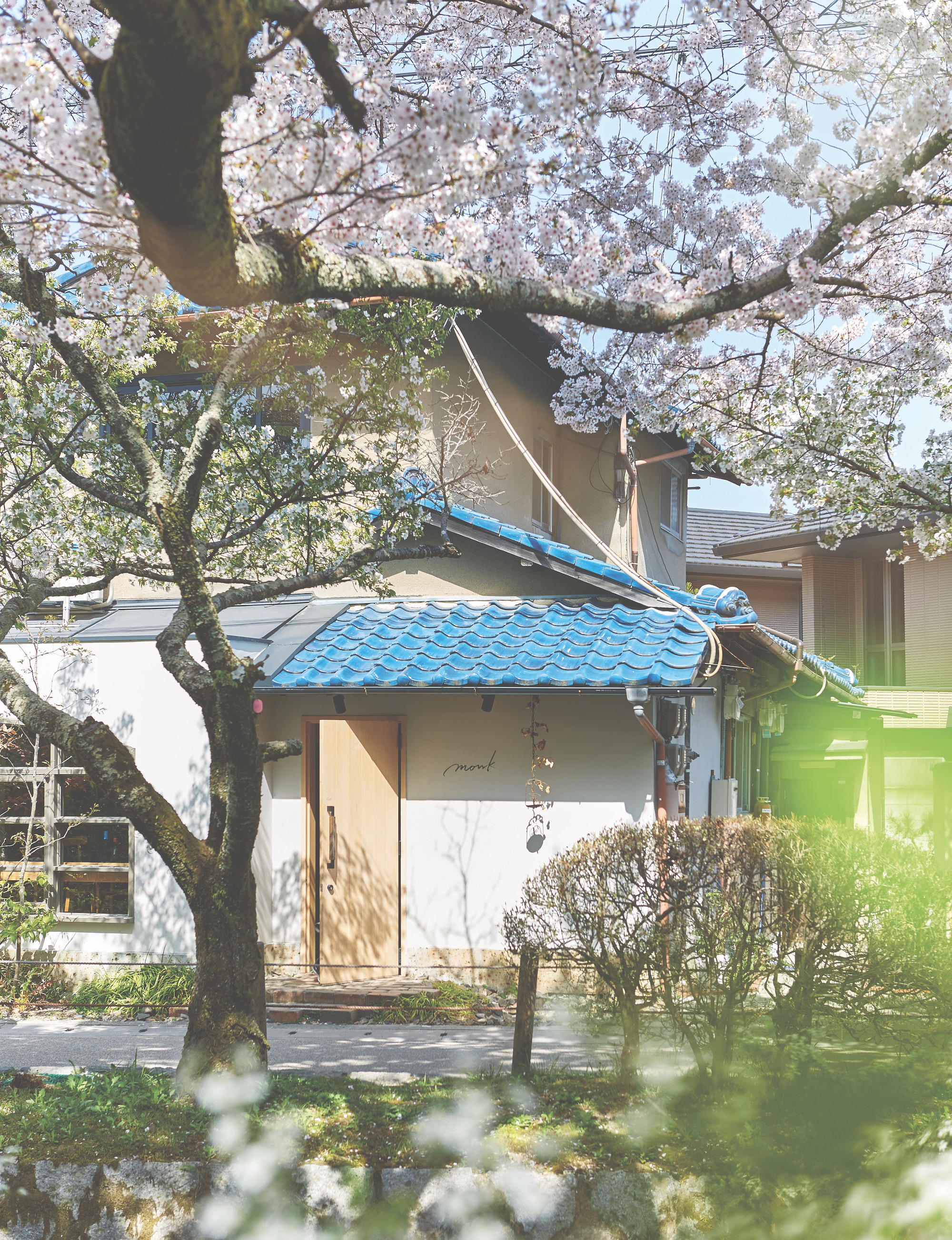 "He included a small stone tsukubai to hold water: A tsukubai is an essential element of the Japanese garden that's placed at the entrance of holy sites where visitors can cleanse themselves before entering," the chef goes on. "Mr. Narui told me that originally this stone was used as a vessel to remove the husk of grains such as barley; grains were placed in the cavity of the stone and pounded with a rod, connecting its original use back to the flour used in our pizza. Today, the tsukubai is installed in the garden among the foliage and filled with water; in autumn, the sight of leaves floating in the water, carried in by the wind, is a beautiful sight. Mr. Narui also gave me a 150-year-old antique lantern as a personal gift to celebrate the opening of the restaurant. It has hung in the entrance next to the monk logo since opening day, and has become an icon of the restaurant."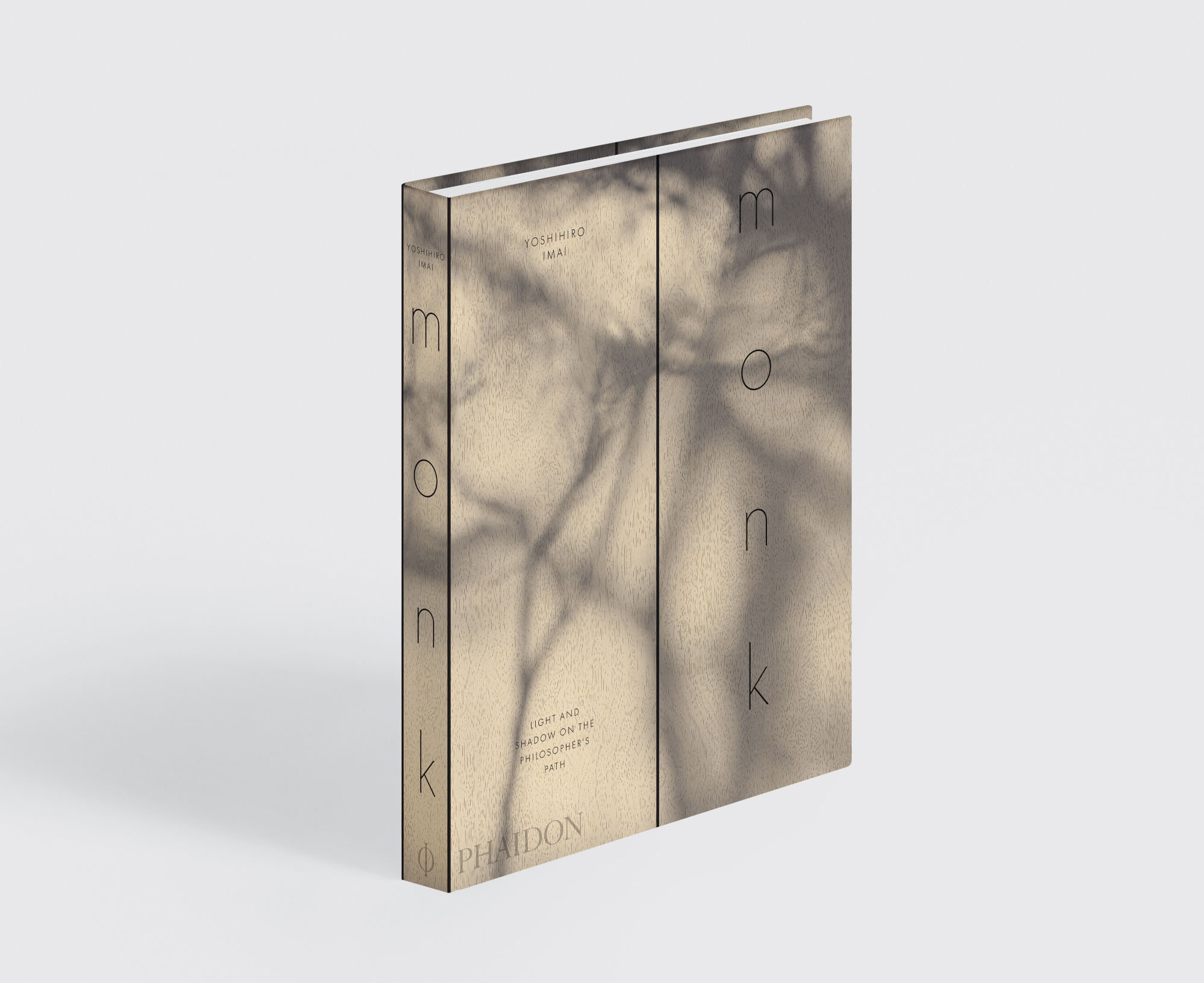 To discover more about this beautifully refined restaurant, order a copy of monk here.