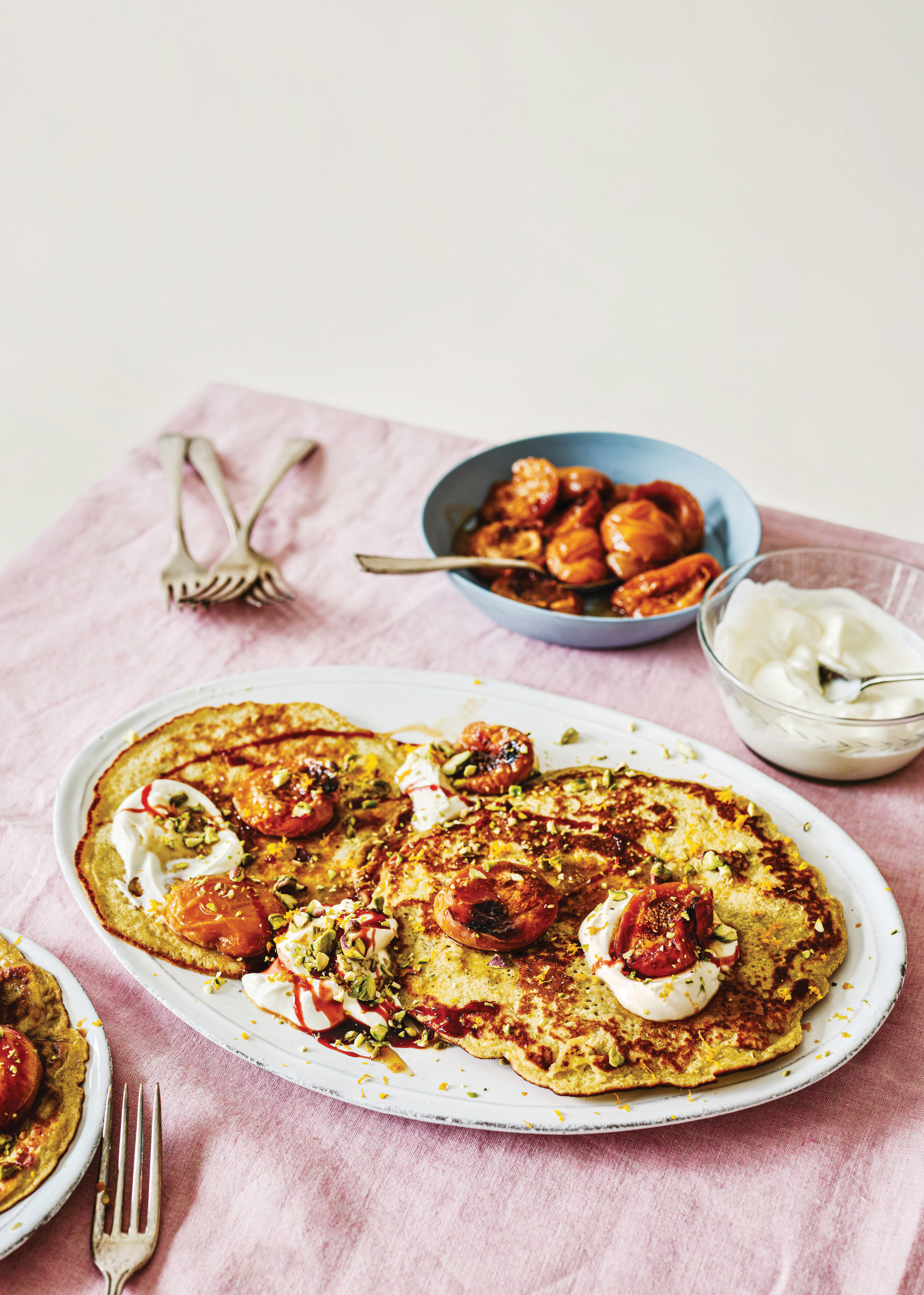 Find a new way to start your day with Middle Eastern Sweets
Salma Hage's new book has fresh ingredients and flavours to wake up your breakfast routine
Stuck in a rut with your breakfast routine? Then why not try something new, courtesy of Middle Eastern Sweets? In this new title the Lebanese-born cookbook author Salma Hage brings together a wealth of unfamiliar ingredients, textures and preparation techniques. Among recipes for traditional Middle Eastern desserts and pastries that we've long associated with this region, such as Turkish delight and Syrian barazek cookies, are thrilling new versions of classic recipes, like ricotta fritters with rose petal cream, and tahini rice pudding.
Most of these dishes make for a great way to round off an evening meal, though there is one section in the book with a lot of tasty new options for starting the day. The pancakes chapter features sweet potato latkes; bubble-filled pancakes leavened with yeast; and Arabic pancakes stuffed with soft cheese and nuts.
All of these would make for a great breakfast, though we've chosen to extract the recipe for pistachio pancakes with caramelised apricots. "The delicate aroma of pistachios will win over even the most traditional pancake eaters," says Hage in the introduction to this recipe. "I make these when apricots are at their best in the early days of summer, but you could swap them for peaches or plums when the seasons change."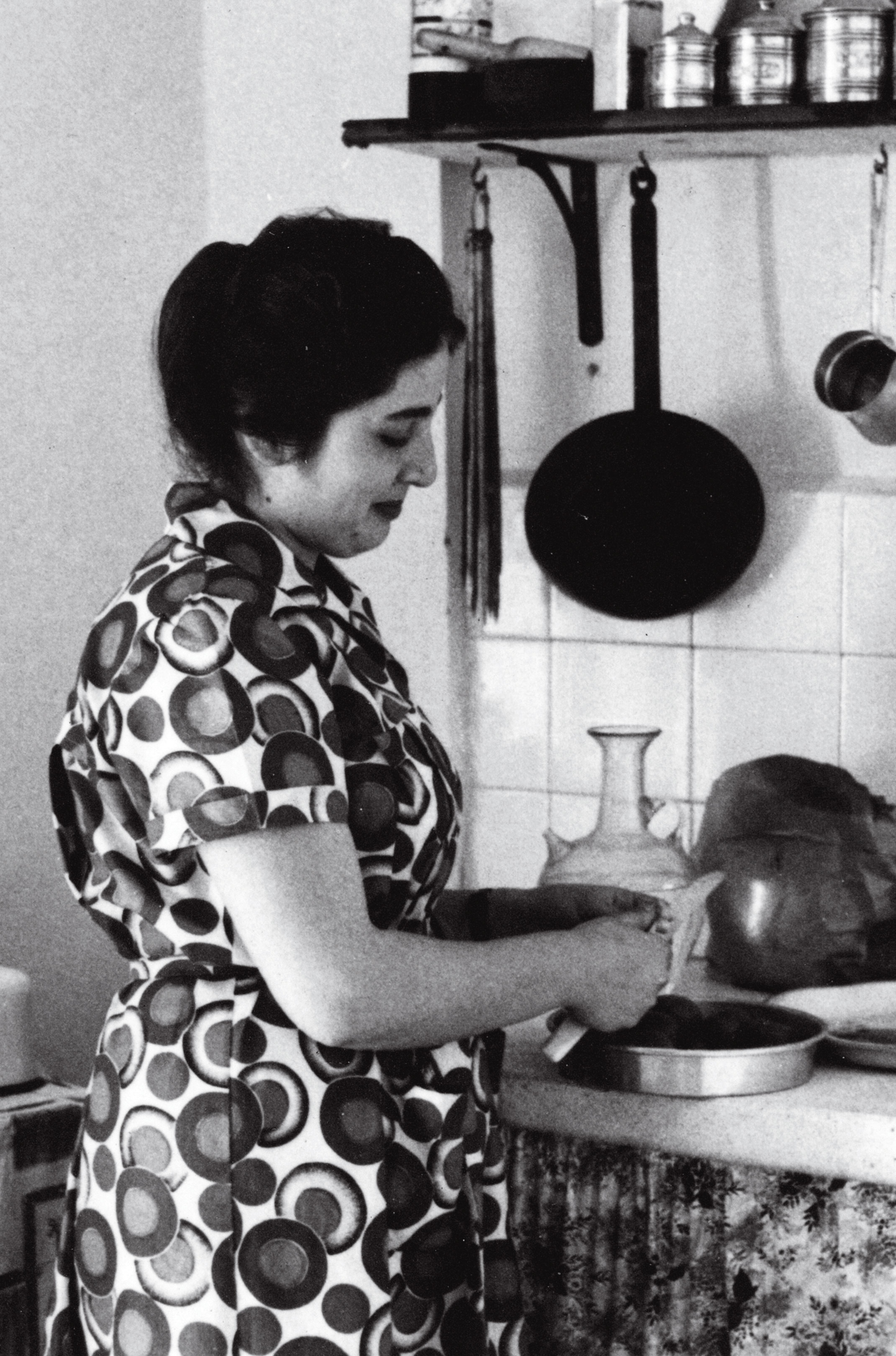 To make your own you'll need one cup (4½ oz/125 g) all-purpose (plain) flour; a teaspoon baking powder; ½ teaspoon baking soda (bicarbonate of soda); ¼ cup (1½ oz/40 g) raw pistachios, finely ground; 2 tablespoons golden superfine (caster) sugar; ¼ teaspoon fine sea salt; 2 eggs, beaten; 1⅓ cups (10fl oz/300 ml) whole milk; 2 tablespoons pistachio butter; one teaspoon vanilla paste; the grated zest of an orange; 1¾ oz/50 g unsalted butter. Also, for the caramelized apricots you'll need 9 apricots, halved and pitted as well as a generous ½ cup (4½ g/125 g) of runny honey.
Turn the broiler (grill) on to medium and arrange the apricots cut side up on a baking sheet. Drizzle the honey over the apricots, and place under the broiler for 5–7 minutes, until softened and caramelized. Keep warm and set aside.
Sift the flour into a large mixing bowl with the baking powder and baking soda. Add the ground pistachios, sugar, and salt and mix with a spoon to combine. Slowly whisk in the eggs and milk, followed by the pistachio butter, vanilla paste and orange zest.
Melt a small amount of the butter in an 11-inch (28-cm) frying pan and, when it's foaming, use a ladle to pour ½ cup (3½fl oz/100 ml) of the pancake batter into the pan. Cook for 3 minutes on one side over a medium heat, until bubbles appear on the surface of the uncooked side and the pancake looks dry around the edges. Use a spatula to flip and cook the other side for 3 minutes.
Keep the pancakes warm in a low oven and continue to cook until all the batter has been used up. Serve a couple of pancakes per person with a few caramelized apricots and some Greek yogurt.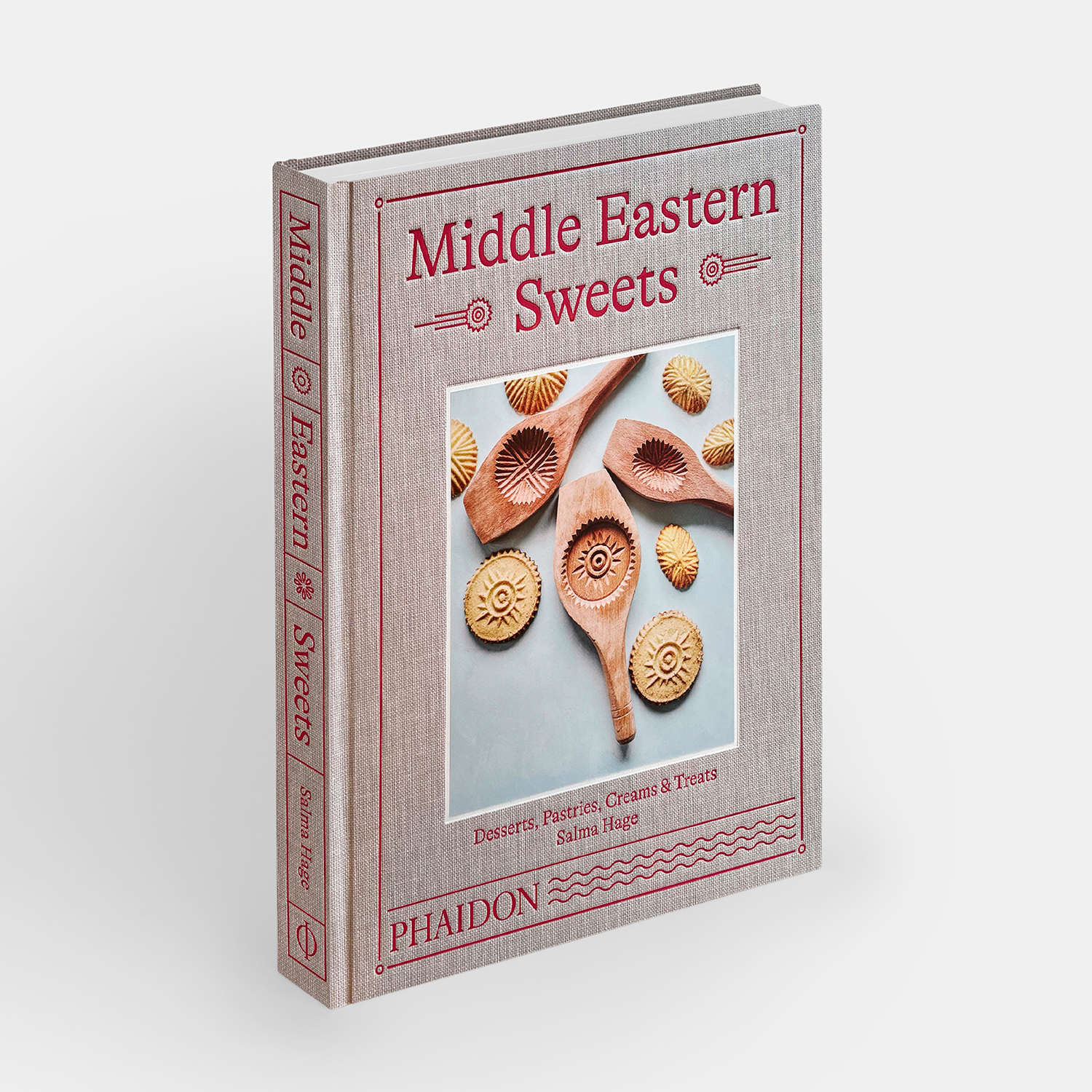 For a fuller recipe, as well as many more exciting new dishes to try, order a copy of Middle Eastern Sweets here.