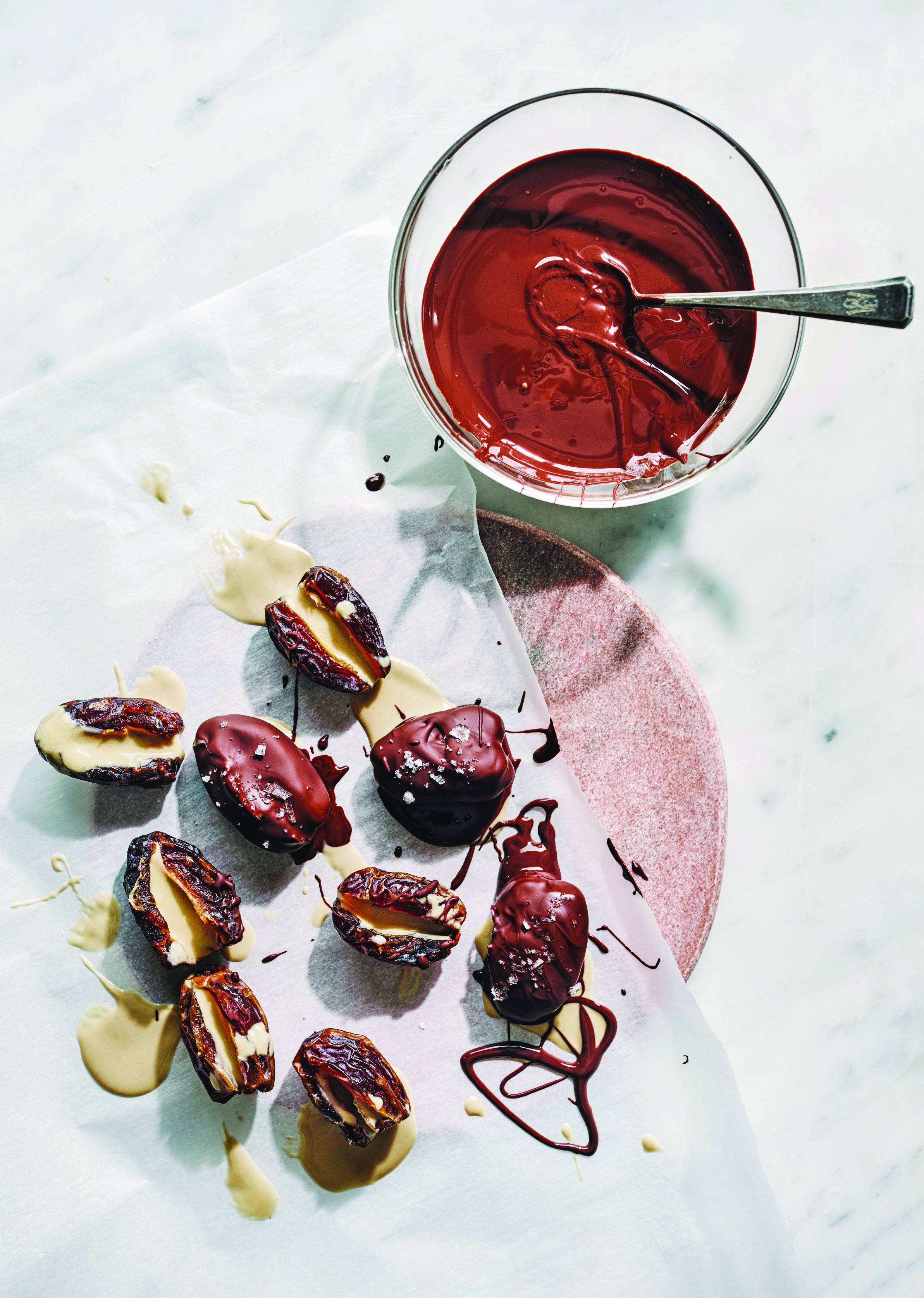 Find a new way to enjoy chocolate with Middle Eastern Sweets
Salma Hage's new book has fresh flavours for familiar chocolate choices
The sweet life tastes a little different in Salma Hage's new book. This acclaimed, Lebanese-born author and cook brings new flavours, ingredients and preparation techniques to bear on perennial pastries and desserts in Middle Eastern Sweets. In among familiar recipes for the tarts, jams, drinks and treats - such as baklava and Turkish delight - that we've long associated with this region, are thrilling new versions of classic recipes, including raspberry and rose meringues, rice pudding with cardamom, and tahini cheesecake.
Perhaps these seem like unconventional pairings for cooks outside this region, but Hage manages to pair Middle Eastern flavour profiles with the most toothsome of treats, to create new versions of these old favourites.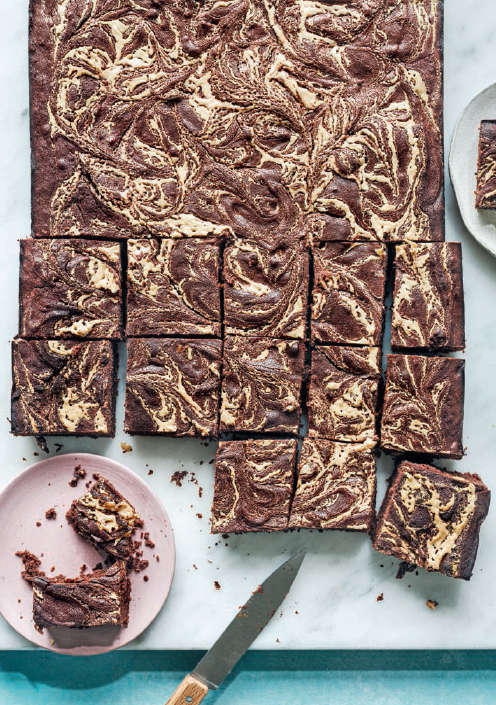 Chocolate, in particular works well in Hage's kitchen; she manages to match it with many less familiar ingredients, to great effect. Consider her tahini and chocolate date brownies. "While brownies might not sound like a typically Middle Eastern sweet treat, the addition of tahini blends the culinary traditions of the Levant with more familiar Western flavours," she writes. "I use Medjool dates in this recipe to allow for less processed sugar. Dates also add a warm bass-note sweetness that's absent from white sugar."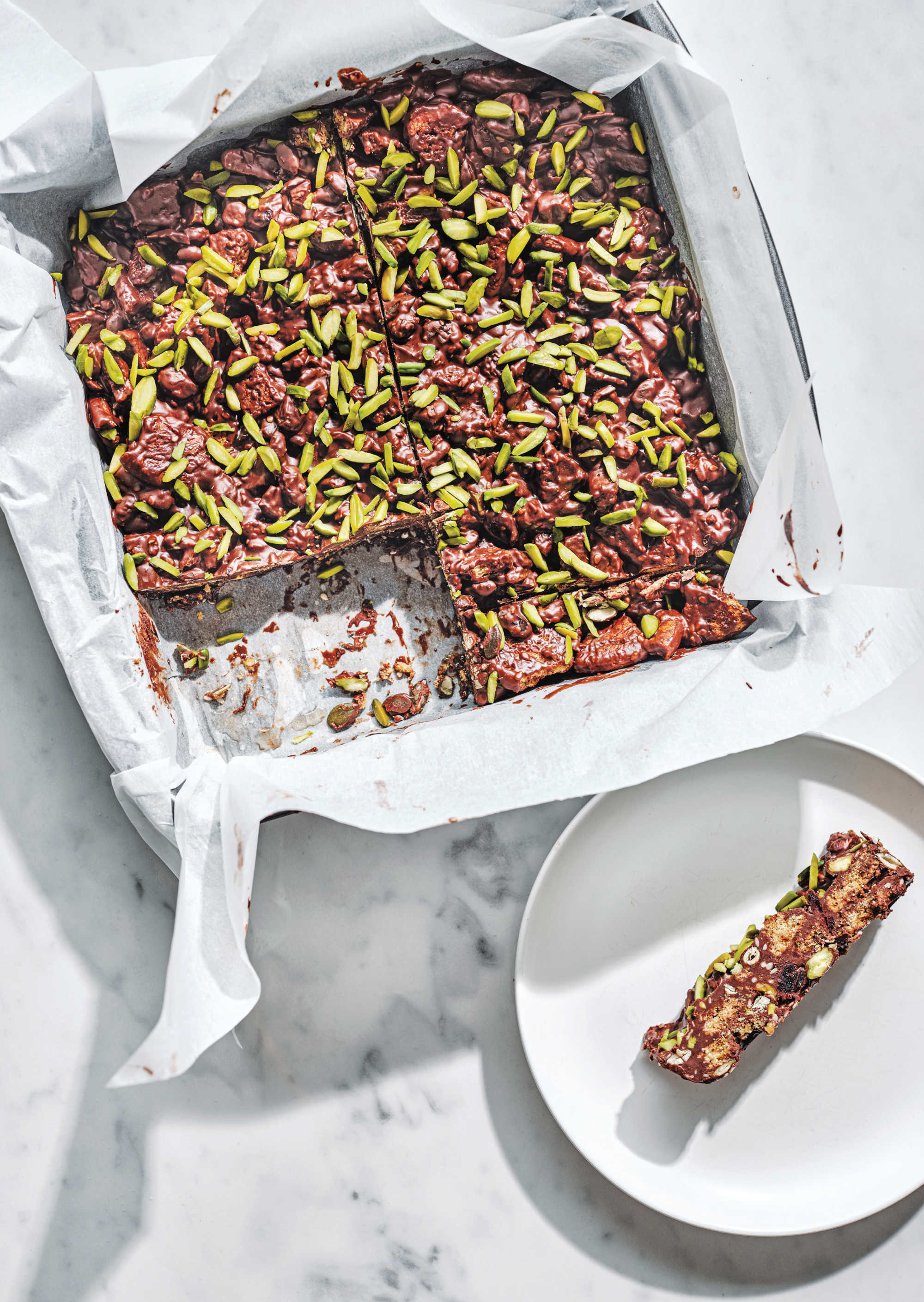 In her recipe, cooks have to soak those dates for thirty minutes prior to baking, though it truly is worth the extra effort for such a desirable dessert.
Things are a bit easier when it comes to her pistachio and tahini chocolate fridge cake. This only takes ten minutes to prepare, before being frozen overnight. And with the addition of pumpkin and sesame seeds, as well as dried cranberries and golden raisins, it could almost qualify as a health bar. Hage, however, prefers to slice it into squares, to serve as after dinner petit-fours.
For a slightly different postprandial treat, try her tahini and chocolate date truffles (top). "These four-ingredient truffles couldn't be simpler to prepare, and they make wonderful gifts," she writes. "They're delicious straight from the freezer. I often serve them halved with a strong cup of Arabic coffee after a meal."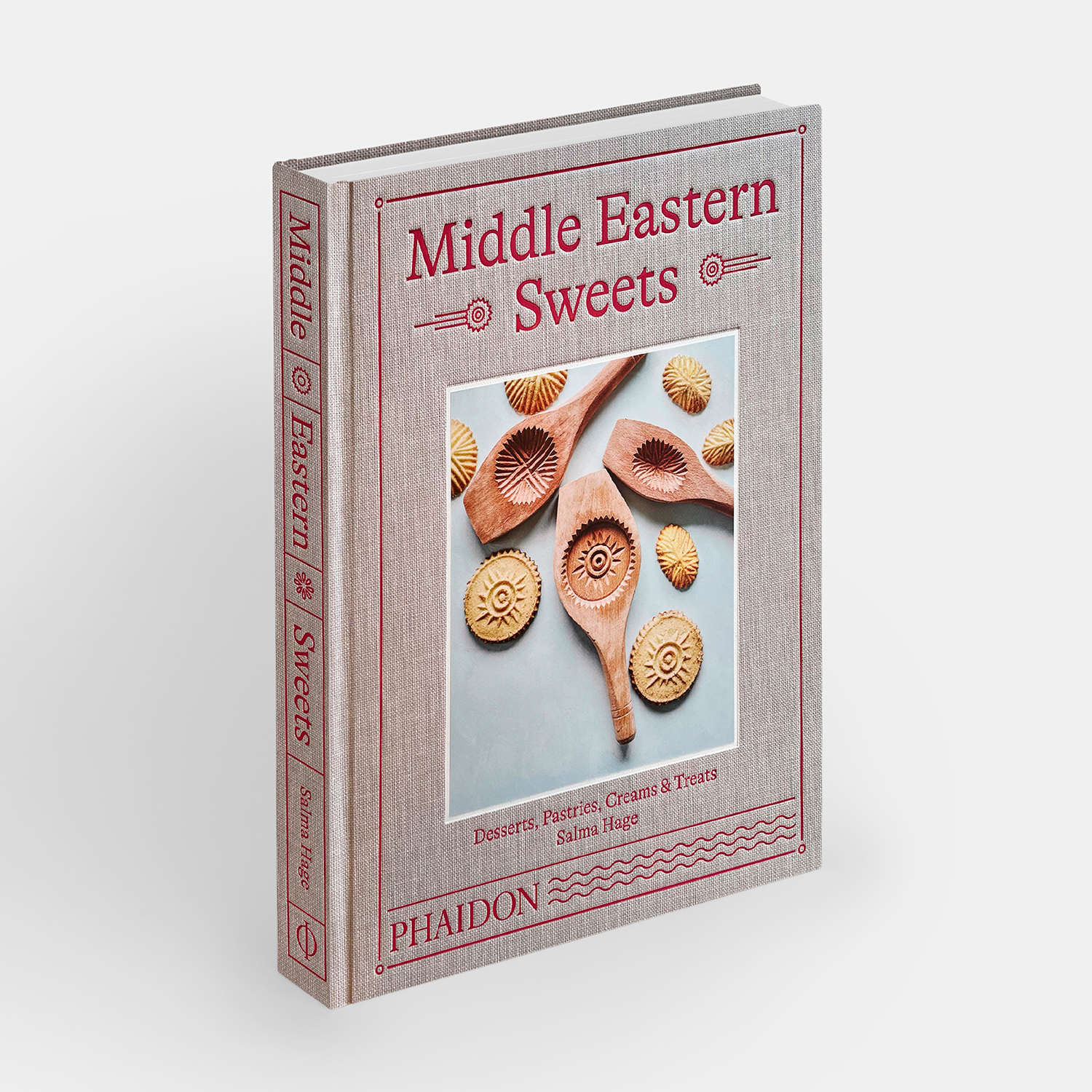 It's a remarkably simple concoction, which involves spooning a little tahini into each pitted date, chilling the fruit, then drizzling with molten dark chocolate prior to a more thorough freezing. For the full recipe, as well as much more, order a copy of Middle Eastern Sweets here.