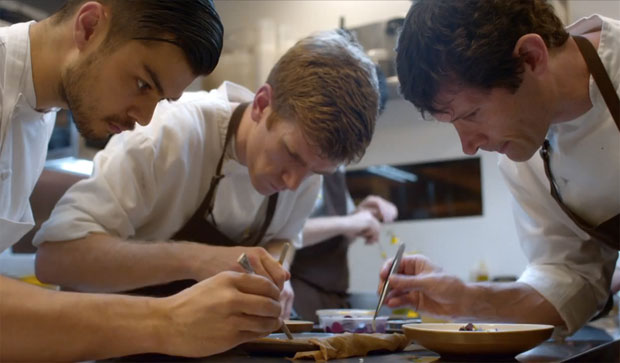 Coi's Daniel Patterson talks art and food
"Once chefs start to think of themselves as artists, it sets them in a wrong direction," he tells The Vancouver Sun
We always knew our Coi book was a fairly high-minded account of how Daniel Patterson created his two-Michelin-starred restaurant. As our editor, Emma Robertson puts it, this is "chef as auteur".
Still, it's nice to see Patterson confirm this, in a recent interview with the Vancouver Sun. In a feature entitled "San Francisco chef's cookbook 'meant to be read like a story" describes some of the motivations and principles that lie behind both his restaurant and his new book Coi Stories and recipes.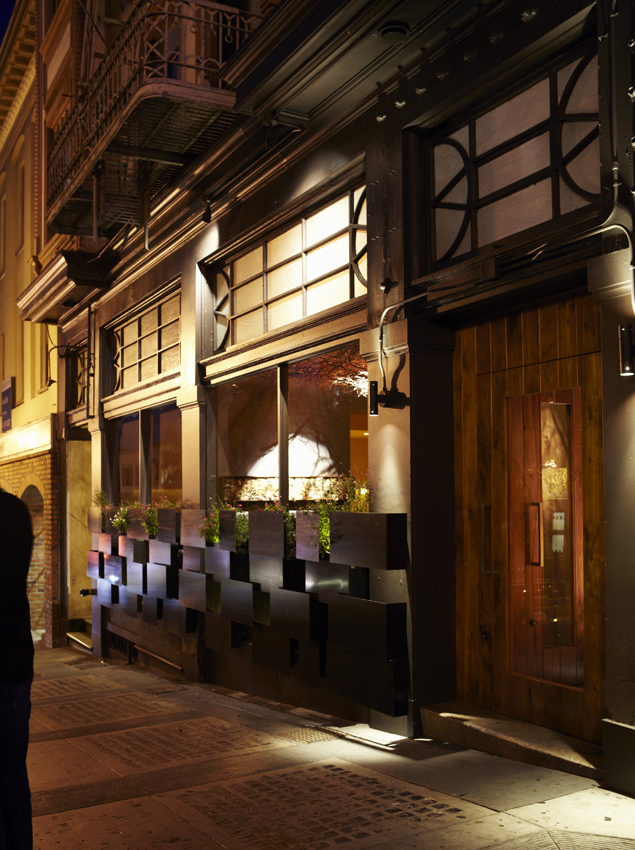 Patterson is quite keen to dismiss the notion of a chef being an artist. "Once chefs start to think of themselves as artists, it sets them in a very wrong direction," Patterson tells the paper. Instead he distinguishes cooking by its necessity. "It's the most primal thing you can do. You cook for people and you forget it at your own peril and you diminish the impact. Art isn't necessary for survival (like food); it's necessary for the soul to make life worth living. But we need a house to live in and food to eat."
Still, he finds common ground between writing and chefing. In food preparation, Patterson attempts to distil ingredients into "a form as direct as possible and stay as close as possible to what they actually are," he says. "That's where most of the emotion of food comes from. It's the closest link between the person who cooks and the person who eats. Cooking and writing are consonant. It's the pursuit of some sort of deeper truth and meaning that's honest and true."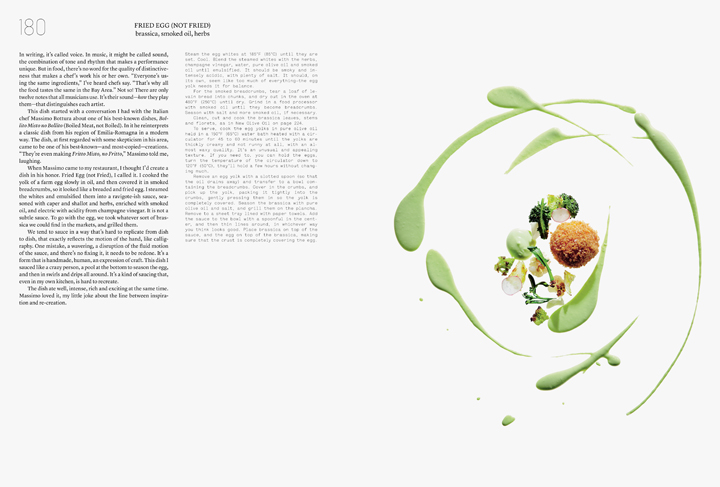 Patterson also appreciates the way constraint can inspire greater achievements. He compares the restrictions he places on his own kitchen, with those imposed by Lars von Trier in the film The Five Obstructions, wherein the Dane challenges his fellow director, Jørgen Leth to remake an early short of his, The Perfect Human, under a number of prescribed conditions.
"He had to work with limitations and find something beautiful in it," Patterson explains. "The Coi kitchen is humble and we're limited to working only with fresh products from California. In turn, we create luxurious things. It really forces creativity."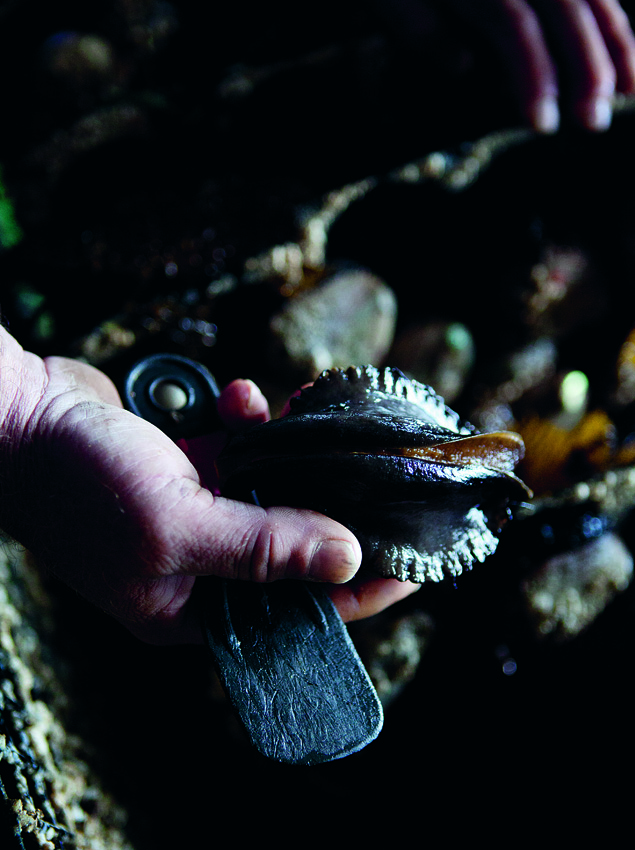 Despite all this erudition, Patterson still admits there's something about his work that can't be put into words. "If I were to try to describe the tone of [jazz saxophonist] Dexter Gordon, it's hard because it's exuberant but there's a gentleness," Patterson says. "But I can hear his music and know instantly, it's him playing. One thing that's true about me and food is that we don't fit neatly in conventional categories. From a brand perspective, that's a phenomenal failure." Thankfully, the marketeer's loss is the gastronomy fan's gain.
Read the full interview here, have our editor, Emma Robertson, introduce the book to you here, Click through a gallery of images from the book here and buy the book from the people who made it, here.