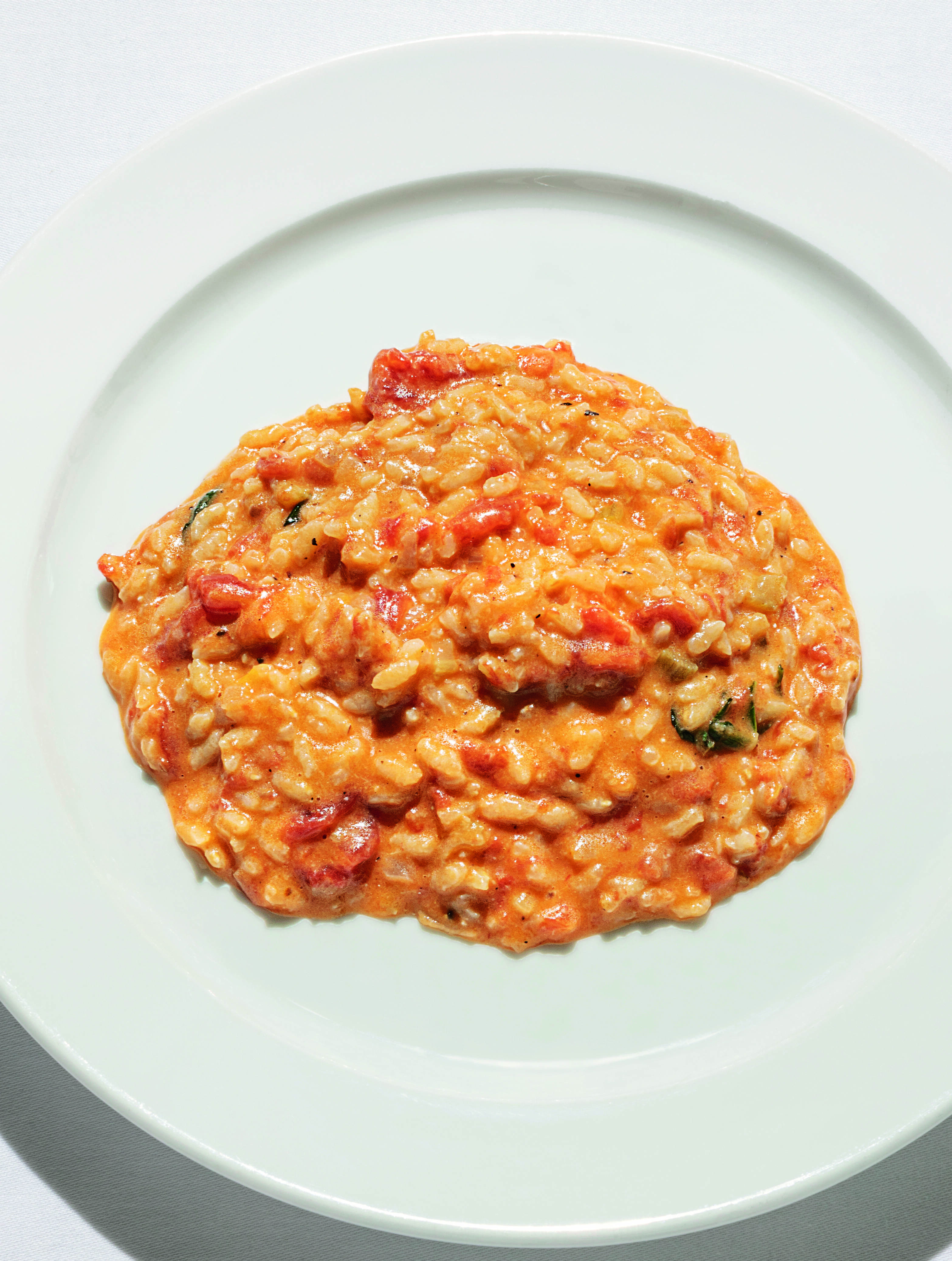 This River Cafe risotto is a great, kid-friendly introduction to Italian cookery
There may be no alcohol in this tasty tomato and basil recipe, but it's still a wonderfully grown-up dish
The River Cafe in West London, is the sort of place you might go when you've made it as an adult. The acclaimed British restaurant is partly credited with introducing contemporary, Italian cookery into the UK, and has attracted a starry group of appreciative clientele, including Gwyneth Paltrow, Kate Moss, and David and Victoria Beckham.
Yet the River Cafe isn't just a place to go when you've made it; it's a place that has helped quite a few get to where they want to go. Such famous chefs as April Bloomfield of New York's Spotted Pig, TV cook Hugh Fearnley-Whittingstall, and Jamie Oliver all worked before finding success elsewhere.
Now the restaurant's co-founder Ruth Rogers and its current head chefs, Sian Wyn Owen and Joseph Trivelli, have drawn up their first cookbook for kids and kitchen novices.
Entitled The River Cafe Look Book, it combines simple, sensible instructions, with delicious, easy-to-do recipes, well suited to both young cooks and those young at heart.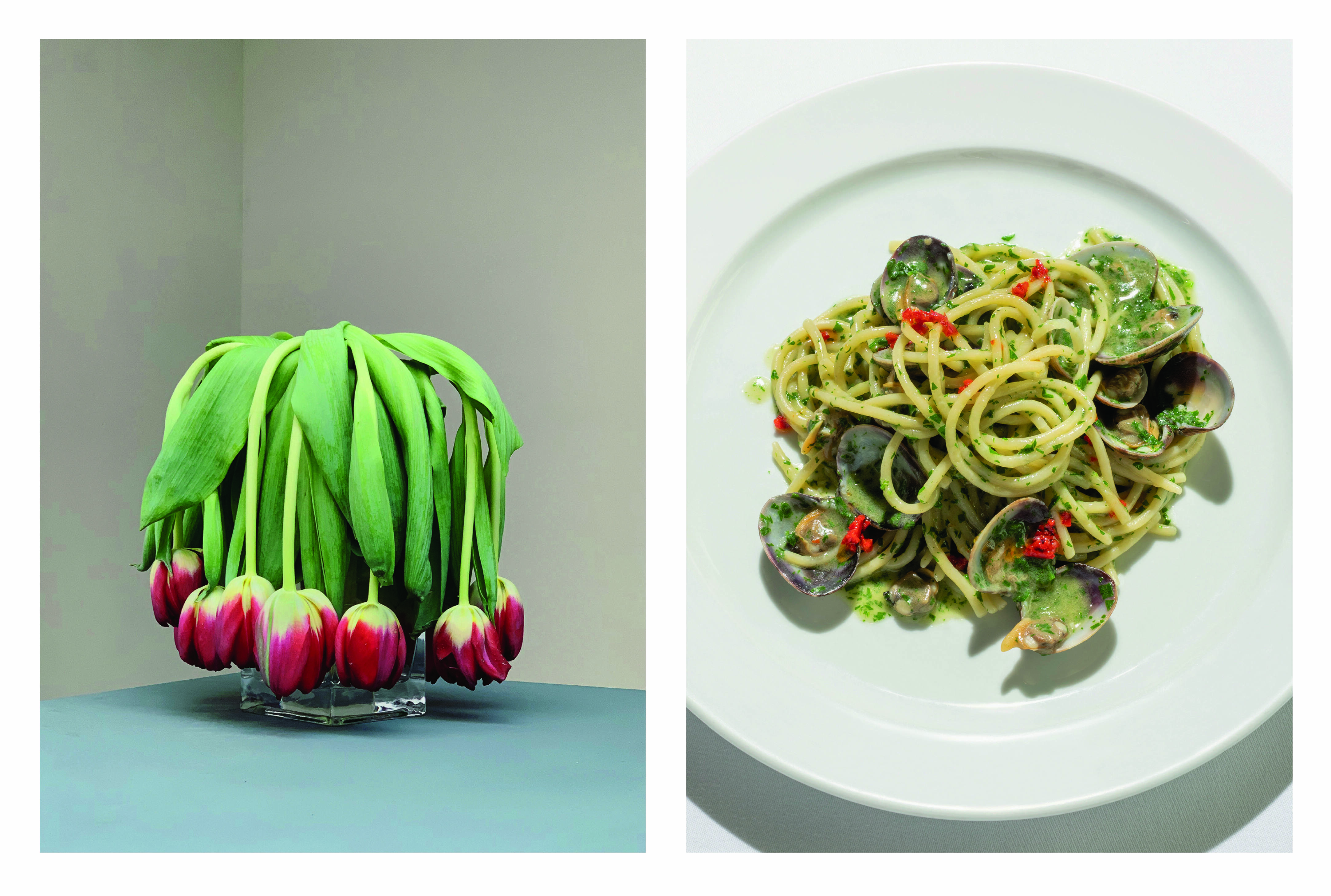 Pages from The River Cafe Look Book
Why Look Book? Well, it pairs photos of the featured dishes with thought-provoking imagery by London photographer Matthew Donaldson, that may well inspire new cooks. A bowl of chicken soup sits next to a photo of a pale, metal staircase; a plate of lentils is set next to a shot of fallen autumn leaves; and a plate of spaghetti and clams is reproduced beside a pot of drooping tulips.
"We want these connections to give you a story to be found, a mystery to be solved," say the authors. "Cooking is more than just science, rigorous and measured. It is also art – a picture on a plate. Cooking involves all of your senses. Above all, it involves your imagination." Beside the book's photo of the risotto with tomato and basil dish lies a shot of peanuts spilling out of a box. It's an intriguing pairing, just like the herbs and vegetables in this dish.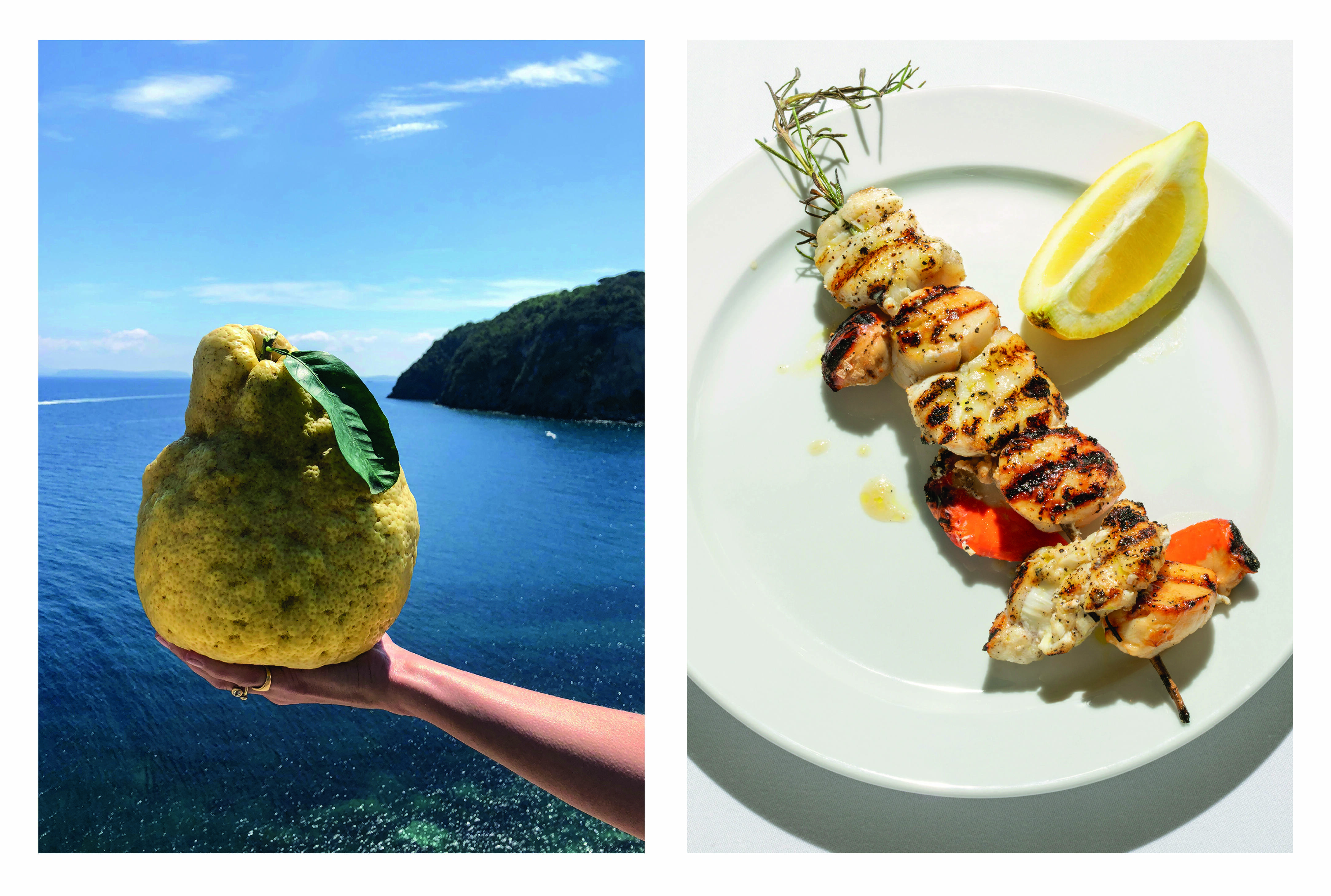 Pages from The River Cafe Look Book
Unlike some risottos, this recipe forgoes the use of vermouth, or any other alcohol, in favour of ripe (not canned) tomatoes and fresh basil. To make it, you'll need 600g (1lb 5 oz) of tomatoes; 3 tablespoons of extra-virgin olive oil; 100g (7 tablespoons) of butter; a red onion, finely chopped; 3 cloves garlic, chopped; a celery heart, finely chopped; 300g (1 ½ cups) of carnaroli or other risotto rice; a small bunch of basil, leaves picked; sea salt; 1.2 litres (40 fl oz/5 cups) of hot chicken stock (broth); and 100g (1 cup) freshly grated Parmesan, plus extra for sprinkling.
Fill a large bowl with ice water. Bring a large saucepan of water to the boil. Using a paring knife, carefully score an x into the skin of each tomato. Carefully put the scored tomatoes in the boiling water, boil for a minute, and carefully remove them from the boiling water with a slotted spoon, and put in the ice water.
When cool, peel the tomatoes with your fingers; the skin should come away easily and then tear the flesh into rough pieces. Heat the olive oil and half the butter in a heavy frying pan. Add the onion, garlic and celery and gently fry, stirring, for 10 minutes until soft. Add the rice, stirring well, to mix with the vegetables.
Fry the rice for 5 minutes. Add the tomatoes, tear the basil and add to the pan. Season with salt. Cook for 3–4 minutes, stirring constantly, until the liquid from the tomatoes has evaporated.
Add a ladleful of the stock. When the rice has absorbed most of the stock, add another ladleful. Continue adding two ladles at a time, only adding more when the preceding ladlefuls have been absorbed. Cook, stirring constantly, for 15 minutes until the rice is cooked but firm Stir in the remaining butter and the Parmesan, and serve with more Parmesan on top.
The River Cafe Look Book
For more great recipes like this, order a copy of The River Cafe Look Book here.