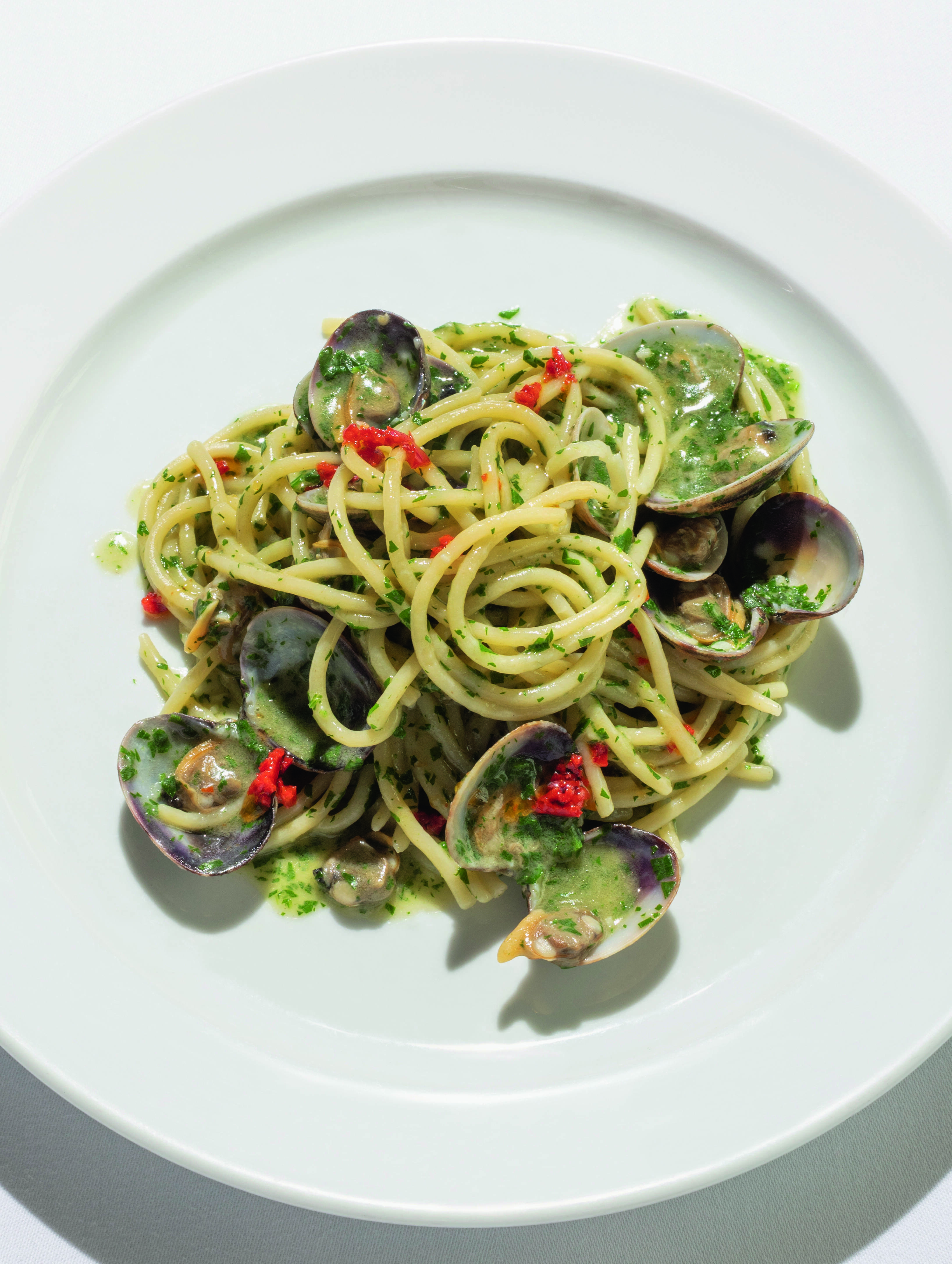 This classic River Cafe pasta recipe is child's play
Try the spaghetti alle vongole recipe from The River Cafe Look Book: Recipes for Kids of all Ages
The River Cafe Look Book is a new cookery book from the acclaimed London restaurant that Ruth Rogers CBE launched with Rose Gray in 1987. Over the decades, the restaurant has introduced Londoners to modern, Italian cuisine, and trained up some of the world's best-known chefs, including Jamie Oliver and Hugh Fearnley-Whittingstall.
In this new title Rogers, accompanied by the River Cafe's current co-head chefs Sian Wyn Owen and Joseph Trivelli, set out to educate a new generation of home cooks, with a book that's equally well suited to children as it is to adult beginners.
The River Cafe Look Book's opening pages reproduce delectable images of the featured dishes, alongside crisp, surprising, inspirational photography. These incidental photos aren't just beautiful. As the authors put it, they are "images which speak to the recipes, whether in shape, colour or texture."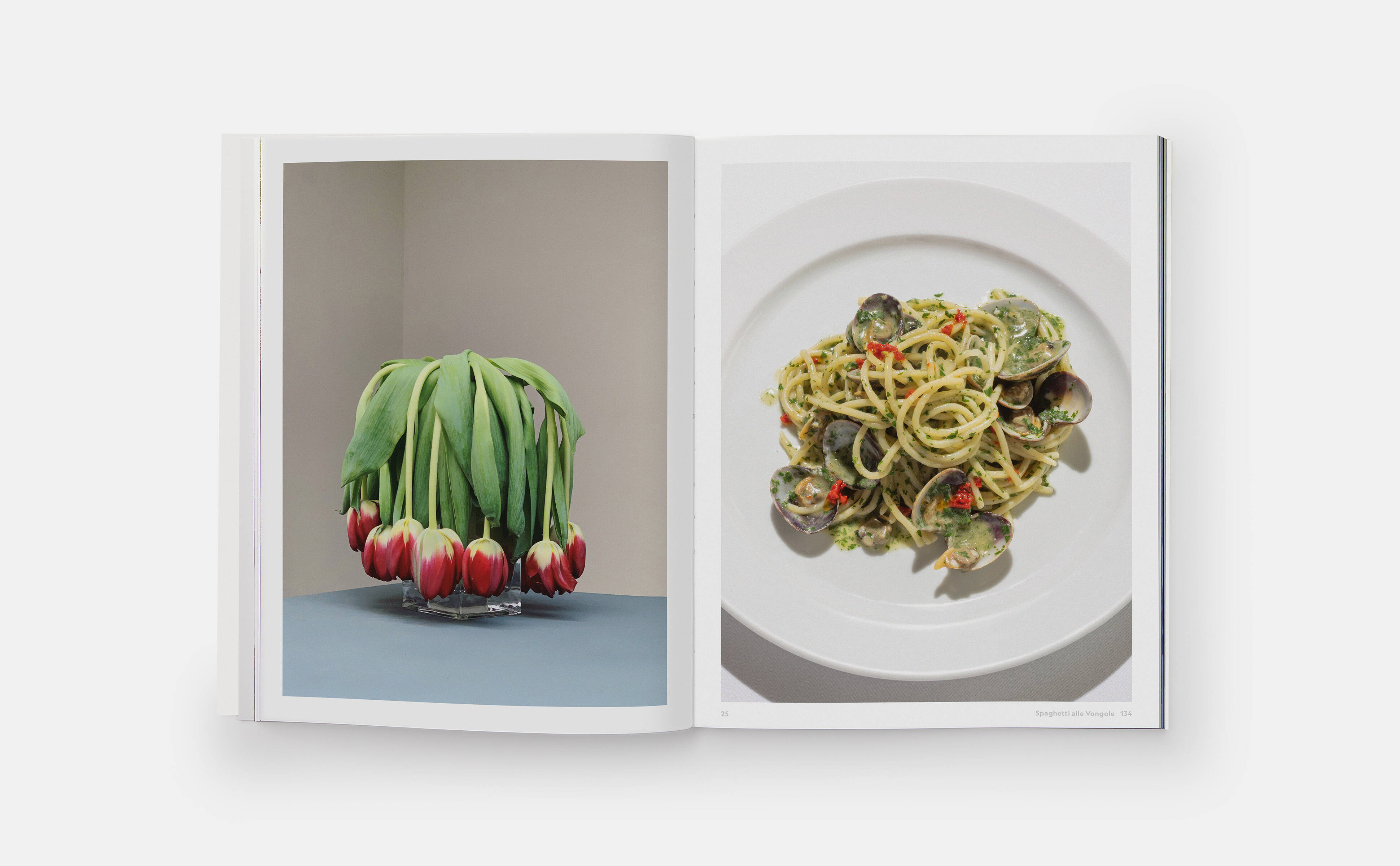 Spaghetti alle vongole and its accompanying tulip image, in The River Cafe Look Book
See a vase of dramatically wilting tulips set next to spaghetti alle vongole, as readers of this new book will, and they'll "recognise the shared curves and complex and graceful warp of stalk in the pasta."
Maybe bear that in mind when you, or your kids prepare that classic pasta dish. To make it you'll need 4 tablespoons of extra-virgin olive oil; 4 cloves of garlic, finely chopped; 3 dried red chillies, crumbled; 3kg (6lb 8 oz) small clams, washed thoroughly; a bunch of flat-leaf parsley, finely chopped (divided); sea salt and freshly ground black pepper; 400g (14 oz) of spaghetti; and a lemon, quartered.
First heat the oil in a large frying pan. Then add the garlic and fry over a medium heat for 1 minute until just beginning to brown. Add the crumbled chillies, clams and 2 tablespoons of water. Cover and fry over a high heat for about 5 minutes until all the clams open. Be sure to discard any that do not open.
Add half the parsley to the clams. Season with pepper and some salt if needed; the clams may be salty. Bring a large saucepan of salted water to the boil. Add the spaghetti and cook according to the packet's instructions. The spaghetti should be cooked until firm but still with a bite (al dente). Drain the spaghetti and add to the clams. Serve with the remaining parsley and the lemon quarters.
The River Cafe Look Book
For a fuller recipe, as well as many more pictures, recipes and tips, order a copy of The River Cafe Look Book here.