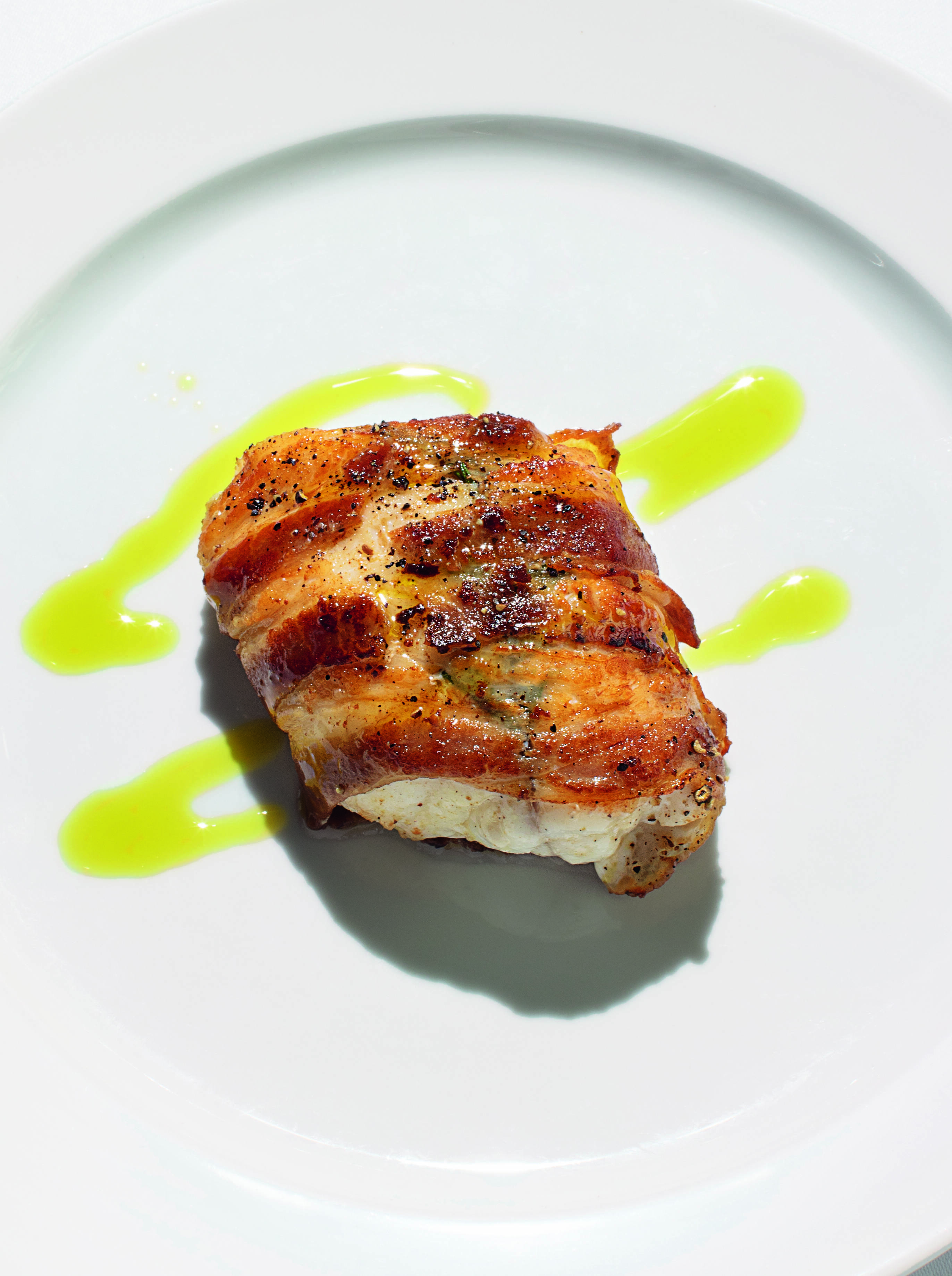 This River Cafe fish dish is perfect for kiddy cooks (and those young at heart)
Monkfish wrapped in pancetta might sound like haute cuisine, but The River Cafe Look Book makes it easy
The River Cafe Look Book is the first cookbook from London's world-famous restaurant written with beginner cooks and children in mind. Its authors, the River Cafe's co-founder Ruth Rogers and its current head chefs Sian Wyn Owen and Joseph Trivelli, don't overly simplify their food to suit this readership; these (easily executed) dishes in the book closely reflect some of their most popular menu items. However, they do offer young and inexperienced cooks some useful tips.
In the book's section marked 'Begin', the authors advise home cooks to wash their hands, read the recipes twice before starting work on them, and even place damp kitchen cloth under their chopping boards, to prevent it from sliding.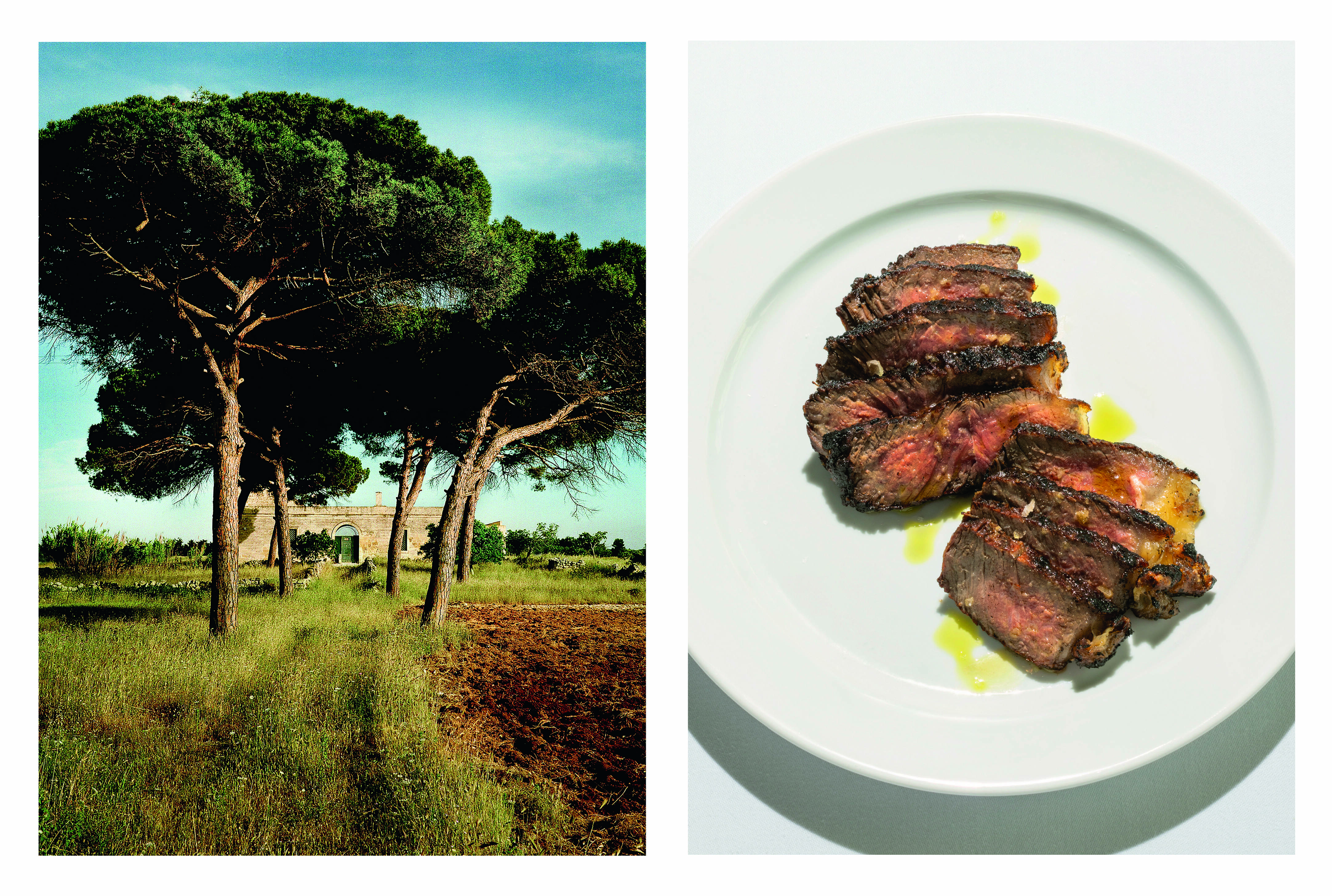 One of The River Cafe Look Book's striking visual spreads
They also pique readers' visual interest, via a series of toothsome photographic pairings. The opening spreads of the book feature pin-sharp depictions of the finished dishes, accompanied by an equally beautiful, though somewhat unrelated accompanying photograph. These shots, taken by the British photographer Matthew Donaldson, are intended to spur on the imagination and creativity of cooks; as the authors put it, "cooking is more than just science, rigorous and measured."
A shot of beaten lamb cutlets is accompanied by a close-up of burnt match heads; pappa al pomodoro sits beside a orange-red sunset seen through an aeroplane window; and monkfish wrapped in pancetta is accompanied by a jolly, ceramic unicorn, with a ripe peach squashed onto its horn.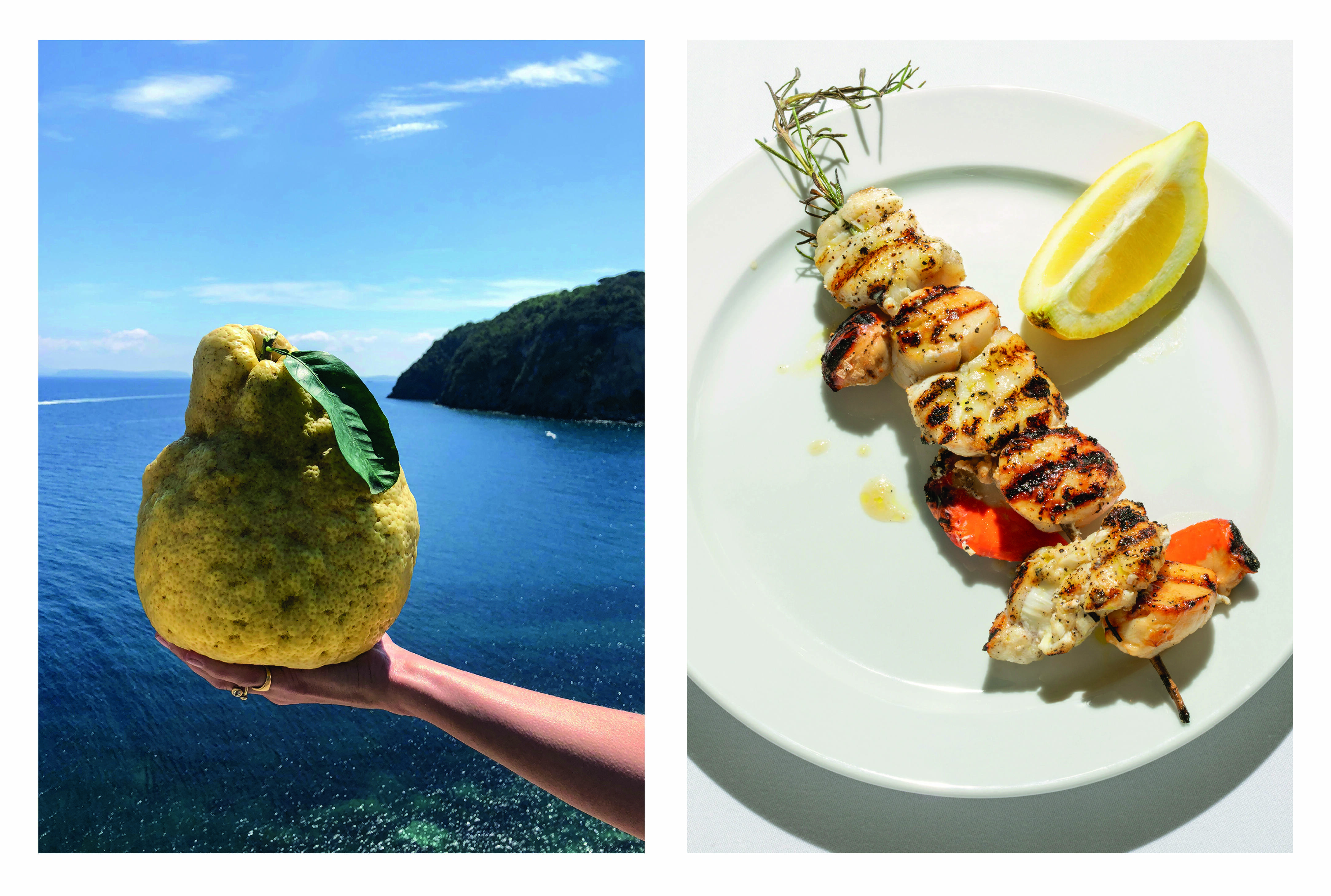 One of The River Cafe Look Book's striking visual spreads
They're all fun, engaging combinations, which accompany the easy-to-follow recipes perfectly. By way of introduction to that monkfish and pancetta recipe, the chefs advise cooks not to "wrap the parcels too tightly. Before you put the parcels in the oven, it is important to sear them in a hot pan so that they don't stick."
Got that? Then this is what you need to make this dish. Gather 4 (160g/5 3⁄4-oz) portions monkfish tail, deboned (boned) and skinned; sea salt and freshly ground black pepper; 16 thin slices of pancetta; a sprig of rosemary, leaves picked; three tablespoons extra-virgin olive oil; and two lemons, cut into wedges.
Preheat the oven to 200°C/Gas Mark 6 (400°F). Season the monkfish portions with salt and pepper. On a sheet of baking (parchment) paper, lay four pieces of pancetta, slightly overlapping, to create a rectangle that will cover the monkfish portion.
Lay the monkfish portion on top of the pancetta and use the baking paper to wrap the pancetta around the fish. Remove the paper. Tuck a few rosemary leaves into the pancetta. Repeat for the other three pieces of monkfish.
Heat the olive oil in a large ovenproof frying pan. Add the wrapped monkfish, seam side up. Sear for 1 minute over a high heat, then turn over with tongs. Put the pan in the oven and roast for 10 minutes. When cooked, the flesh of the fish should be white throughout. Carefully remove from the oven and serve each portion with juices from the pan spooned over.
The River Cafe Look Book
That wasn't so hard, was it? For greater detail, and lots of other dishes besides, order a copy of The River Cafe Look Book here.