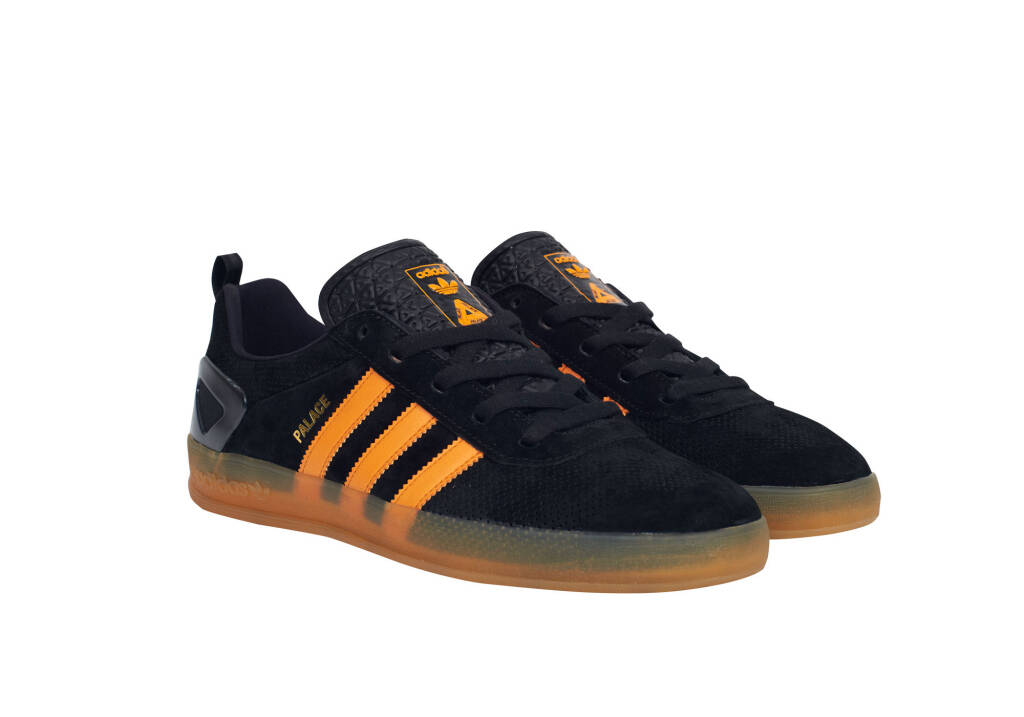 The winning bond between Palace and Adidas
How the skate brand went from the run down apartments of London's Waterloo to dominate Centre Court
In the summer of 2018, when Angelique Kerber beat Serena Williams to win the women's singles title at Wimbledon for the first time, a few London skateboarders celebrated alongside Germany's tennis fans. The German national won that grand slam wearing a Palace on-court dress, which the London skate brand created in conjunction with the Bavarian sportswear firm, Adidas.
Centre Court at Wimbledon feels a long way from the Southbank's undercroft, where Palace founder Lev Tanju used to skate, yet Palace's decade-long rise to prominence is as great a triumph as any sporting win. Tanju started his label in 2009, christening his new brand with the nickname of the deeply grotty, incredibly cheap apartment he shared with fellow skaters in south London, during his 'gap decade' after college.
Beginning as a small t-shirt producer, Palace became known for its smart collaborations with brands such as Adidas, Calvin Klein and Reebok, as well as funny, snarky product descriptions, which Tanju wrote and posted beside the garments offered for sale in its online shop. These bullet points – the best of which have been brought together in our new book Palace Product Descriptions – don't tell readers whether a product is 50% nylon or machine washable, but instead offer insights into how the Palace founder's mind works.
Beside the entry for a blue Adidas Palace hooded jacket he writes:
• GERMAN SPORTSWEAR • COMPANIES ARE HEAVY • I FUCKS WITH THEM A LOT • THEY LET ME DO WHATEVER I WANT • AND THEY FEED ME SAUSAGES • AND CURRY • ALL AT ONCE ON A PLATE • SAFE BASICALLY.
Sounds like quite a business meeting. Continuing this continental culinary theme (Tanju's parents ran the restaurant Jack's Place in South London and food features quite a bit in this new book), he adds beside the listing for a grey and orange, hooded Adidas Palace jacket:
• ALL DAY • ICH • DREAM • ABOUT • SPAG BOL
A little more detailed guidance is offered beside a pair of Adidas Palace Sunpal shorts. Here Tanju writes:
• TRUST ME • 2 PINTS • OF ESTRELLA • WEARING THESE • IS GOING • TO BE • LIFE CHANGING
However, not every mention of the German firm points towards unalloyed branding synergy. In the entry for a Palace piper track top, Tanju admits:
• IF YOU WANNA PISS ADIDAS OFF • PUT NIKES IN YOUR LOOKBOOK
Palace Product Descriptions
For more honest overshares from one of the world's best skate brands, order a copy of Palace Product Descriptions here.