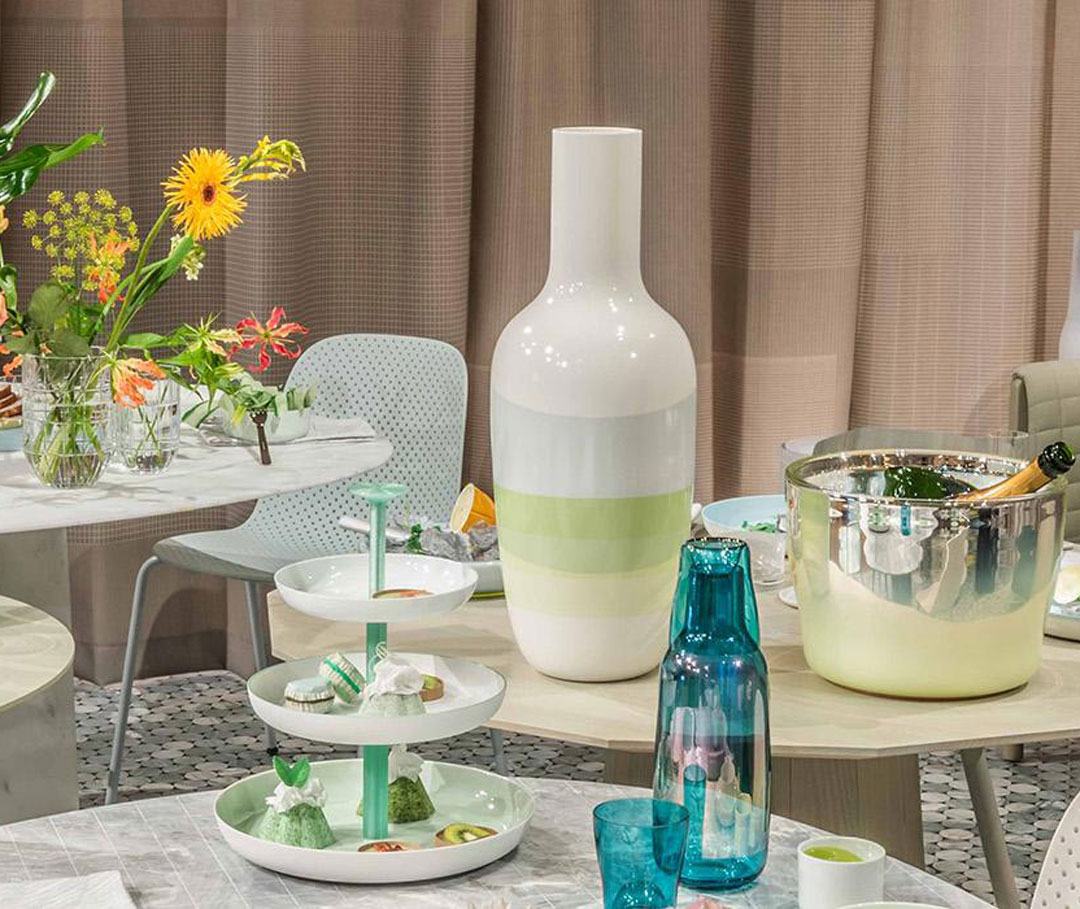 Scholten & Baijings rework afternoon tea in London
The Dutch design duo has filled Fortnum & Mason with pale green products for their new tea installation
Just as Tiffany & Co. has its blue, and Harrods has its green, so Fortnum & Mason has eau de nil, a pale, greenish colour, that is supposed to bring to mind the waters of the Nile, and has long been associated with the venerable London tearoom and department store.
This month, the Dutch designers Scholten & Baijings have taken the store's key colour as their starting point for their innovative contemporary tea installation at Fortnum & Mason.
The couple has installed more than 80 of their products to create a new display, drawing on both English and Japanese tea traditions, which is on show on the first floor of the Piccadilly store from now until 23 September.
Entitled Time for Tea by Scholten & Baijings, the store invites visitors to immerse themselves in the culture surrounding tea rituals.
View this post on Instagram
Visitors can't actually take tea at the installation; they'll have to go to Fortnum's Diamond Jubilee Tea Room for that. Nevertheless, it's the perfect commission for the designers, who are known for their sensitive and subtle yet functional products, their striking and often unexpected use of colour and their exquisitely crafted objects.
View this post on Instagram
Stefan Scholten, one half of the design partnership with his wife Carole Baijings, says the setting "will be a field of green hues that encompasses furniture, accessories and limited- edition products, where 300 years of tradition will meet contemporary Dutch design."
Find out more about the show here; and for more on Scholten & Baijings' work order a copy of Reproducing Scholten & Baijings.