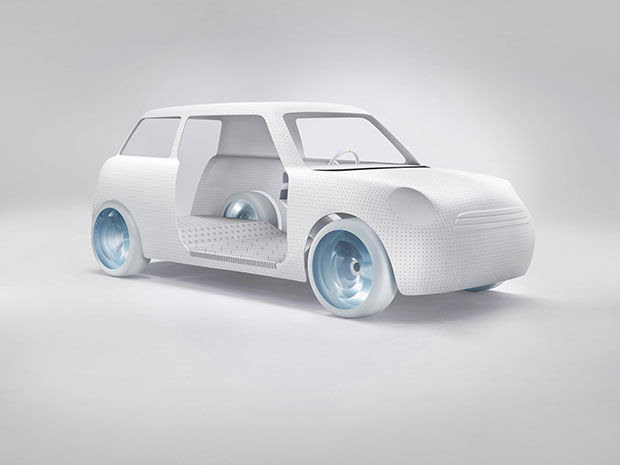 Get to know Scholten & Baijings in 5 great products
Introducing the Dutch design duo via some of their most eye-catching work
From 16th century Delft pottery, through the avant-garde de Stijl work of Gerrit Rietveld to the latter-day creations of Droog and Studio Job, the Netherlands has always been known for its innovative product design. The highly sought-after contemporary design duo Stefan Scholten and Carole Baijings understand the vernacular techniques of their lowland forebears, and also how to work within the modern factory system, producing stunning works that meet today's needs. You can find out a lot more about them in our forthcoming book, Reproducing Scholten & Baijings. However, as a brief introduction to their work, take a look at this handful of great Scholten & Baijings designs.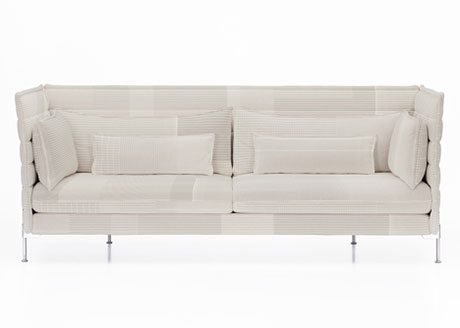 Blocks & Grid fabric, 2014 The sense of aesthetics and elegance generated by their trial and error exploration method of material and technique typifies the Blocks & Grid collection the duo developed for American textiles firm Maharam. It already produced cloth prints by the likes of Charles and Ray Eames, Verner Panton, Hella Jongerius and Konstantin Grcic when it approached Scholten & Baijings. When they began work on this commission, they decided to investigate modern colourblocking, developing two, large-scale compositions, each designed on a suitable scale to upholster an entire sofa. "Colour blocking is a fashion concept from the 1970s, both in fashion design and in upholstery fabrics," says Scholten. "The blocks are usually assembled to produce stark contrasts, the main concern being the composition of colours. We wanted to cast a new light on this concern by applying greater layering to the blocks of colour as if they were not simply placed right next to each other but partly overlapped.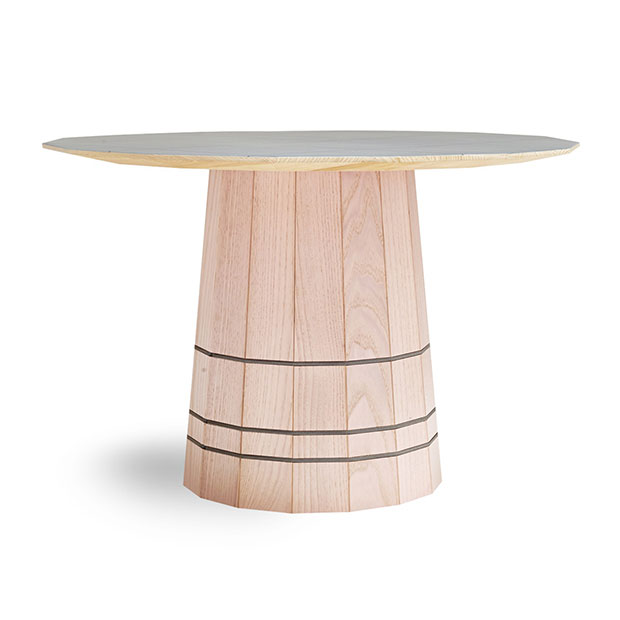 Colour Wood, 2009 The designers produced this table for Karimoku, a highly respected Japanese furniture manufacturer. It forms part of the firm's New Standard range, which uses sustainably sourced wood, cut from small, thin trees, which usually end up in paper mills. The narrow slats in the table's base make reference to traditional wooden Japanese bathing buckets and the layers balance each other out and create depth in the stained and printed chestnut. The wood is overlaid with translucent colour film, which in turn is overlaid with a printed graphic pattern.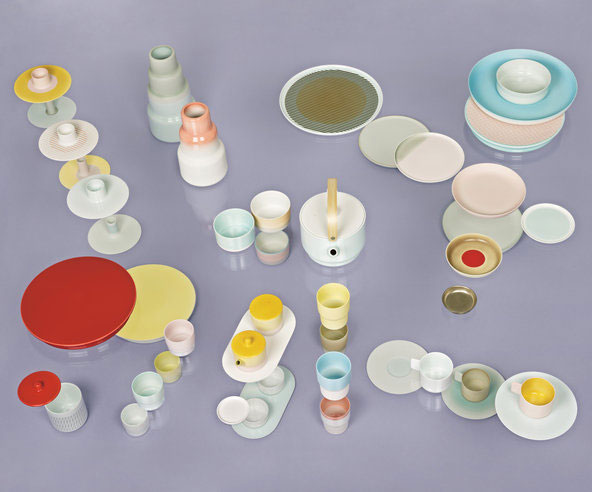 1616/Arita Colour Porcelain, 2012 1616/Arita, one of the oldest Japanese porcelain manufacturers asked Scholten & Baijings to design a collection. The Dutch designers carried out a great deal of research into the colours found in both Japanese and Dutch fine china, to create this selection of bowls, plates and drinking vessels, that reflect both antique traditions and new directions. "We selected the colours from centuries-old Japanese settings - ranging from soft-yellow to deep-red, from pastels to gold," says Scholten. "Coloured tableware is highly unusual in Japan, but it worked beautifully with the colours of Japanese food," adds Baijings.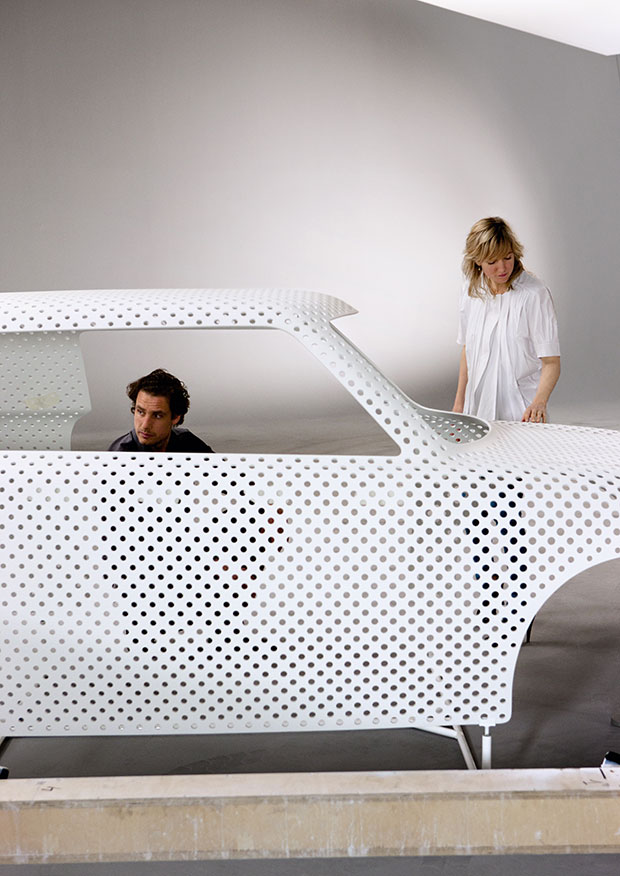 Colour One MINI, 2012 In making this concept-car version of the MINI the designers rebuilt the car from the ground up. Posing such fundamental questions as ''Why is a wheel always made up of a rim and a black rubber tyre?' or 'Why does car design tend to be so generic', Scholten & Baijings, created a vehicle that featured such novel innovations as portable, magnetic storage compartments, and wheels fashioned from transparent coloured plastic and a body characterised by its 12,500 perforations.
Strap Chair, 2014 This simple, lightweight, stackable chair draws inspiration from 17th century Dutch weaving techniques, and has been nominated for the Design Museum's 2015 Design of the Year. Created for the French brand Moustache, the Strap Chair is created by wrapping polyester bands around a powder-coated metal frame. These simple, durable materials enable owners to use the chair both indoors and outdoors.
We'll be bringing you more news about these two highly talented designers in the coming weeks. For now though, check out Reproducing Scholten & Baijings in our online store.