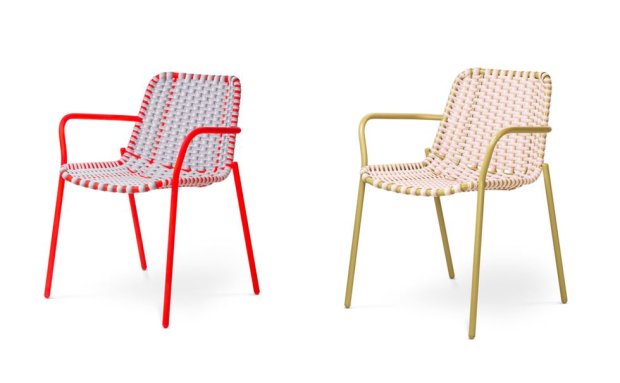 Scholten & Baijings are in Designs of the Year 2015
The Dutch duo and Phaidon authors' Strap Chair will feature alongside works by Frank Gehry and Raf Simons
Once it was clear what we meant, when we said this or that item was 'designer'. That product – usually a chair, a jacket or a pair of sunglasses – had been overseen by a professional, and aspired to some sleek, postwar ideal of commercial aesthetics.
Nowadays, as the projects nominated for the Design Museum's Designs of the Year 2015 exhibition demonstrate, almost anything can and does benefit from a designer's influence, from an environmental awareness lobbying through to a university's signs.
This year's exhibition, which opens at the London museum on 25 March and runs until 23 August, includes high profile entries, such as Frank Gehry's Foundation Louis Vuitton, and Raf Simons and Sterling Ruby's clothing label; as well as less obvious inclusions, like Ken Wong's hit iPad game Monument Valley, Pentagram's new identity or MIT's media lab, and Jan de Sonneville and Erwin Zwart's Ocean Cleanup campaign.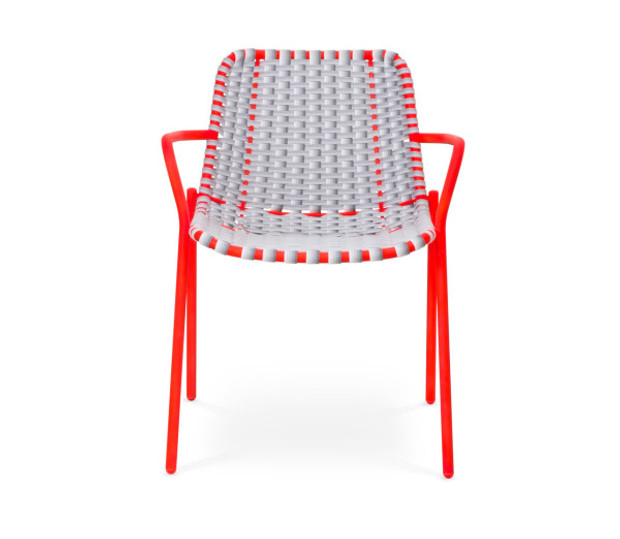 Stefan Schotlen and Carole Baijings' Strap Chair might not be the most unexpected object in the show, yet it does display a level of simple inventiveness equal to anything on display.
This piece of furniture, drawn up for the French furniture maker Moustache and first produced in 2014, was made for both indoor and outdoor use. Indeed, the designers had restaurants and bars in mind, when they formulated this stackable chair, made from powder-coated steel and colourful, woven polyester yarn.
The materials are modern enough, yet Schotlen & Baijings' use of antique basketry techniques give the seat a pleasant shape and a great deal of durability. There's no need for foam upholstery to make this chair comfortable, and it requires very little cleaning or other care.
Indeed, Scholten & Baijings managed to pair industrial utility with a vernacular, handmade look, making this colourful chair a tasteful addition to any restaurant terrace, living room or office, whether the room has benefitted from the 'designer' treatment or not.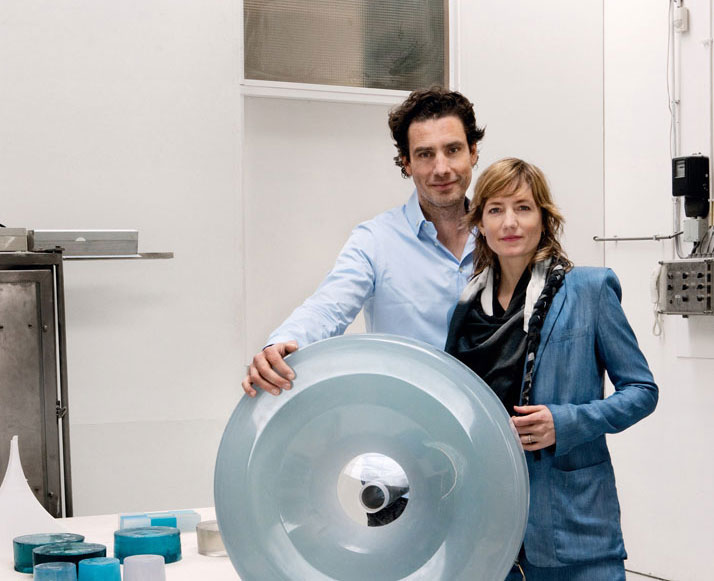 Congratulations, Stefan and Carole! For a greater understanding of the couple's designs, techniques and outlook, you order a copy of their new book, Reproducing Scholten & Baijings, here.