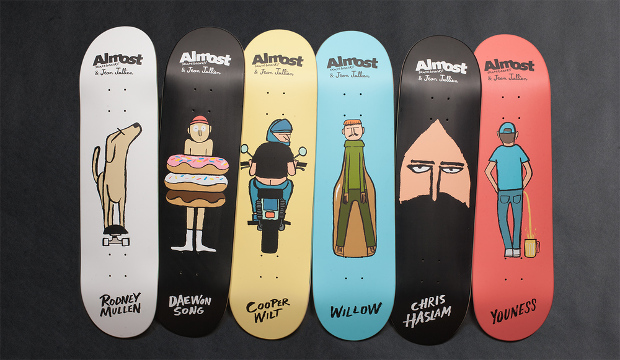 Jean Jullien creates a skateboard line for Almost
Proof that this French artist and illustrator can appeal to all playful types - both young and old
The French-born artist and illustrator Jean Jullien captured an international sense of togetherness last autumn when he posted his Peace for Paris design on Instagram following the terrorist attacks in the French capital.
He's found a way to engage pre-schoolers with printed pages in his text-free, highly playful kids title, This Is Not A Book. Now he's followed on the footsteps – or should that be tick-tacking tracks – of Warhol, Paul McCarthy and Roger Ballen, by designing a series of skateboard decks.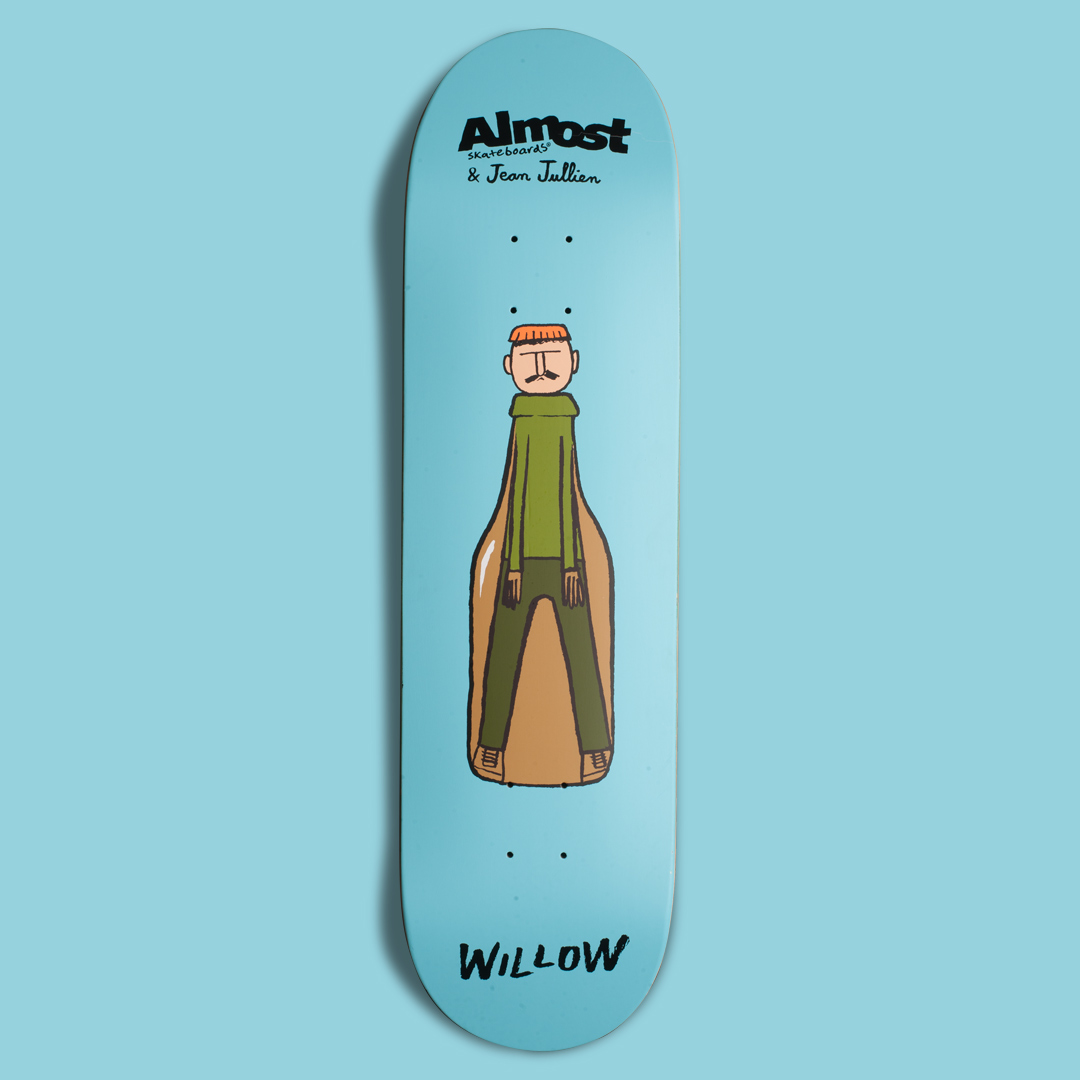 The range, for the Californian skate company, Almost, is not Jullien's first foray into skating. He made a one-off skateboard deck for the French store Colette last year. However this range is his most comprehensive, with an individual design for each of Almost's pro skaters: Rodney Mullen, Daewon Song, Cooper Wilt, Christoph "Willow" Wildgrube, Chris Haslam and Youness Amrani. See the full range here, and for more of Jullien's work take a look at This Is Not a Book.