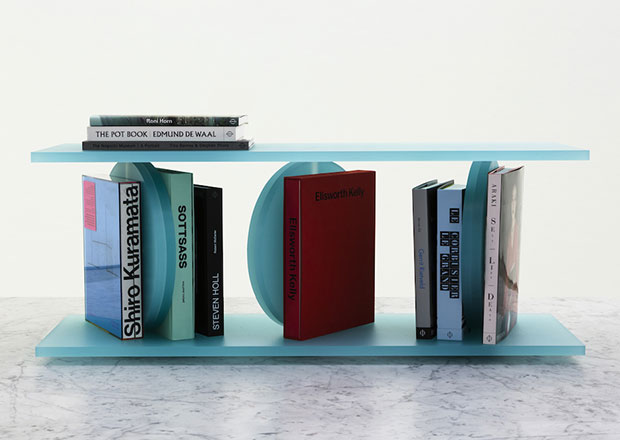 Now that's a pretty neat looking shelfie!
Designer Kwangho Lee curates a great selection for his favourite publisher (that's us) and gallery (that's Chamber)
Korean artist and designer Kwangho Lee has always enjoyed making things with his hands. It comes, he says, from living with his grandparents in the countryside when he was little. Lee remembers watching his grandfather making all sorts of handcrafted inventions out of seemingly everyday things found in and around the house and nearby woods.
This became the inspiration for his future work as an artist and designer. Most recently he's turned those talents to a series he calls The Moment of Eclipse. First begun in 2014 the series started out as an in depth discovery of the moment when materials meet (or join) together.
"The title comes from a short science fiction story written by Brian Aldiss in 1969, which I thought suited and expressed the new series quite dramatically," he says. "I've worked with marble and marble, copper and enamel, steel and steel and tried to describe that instant moment of union."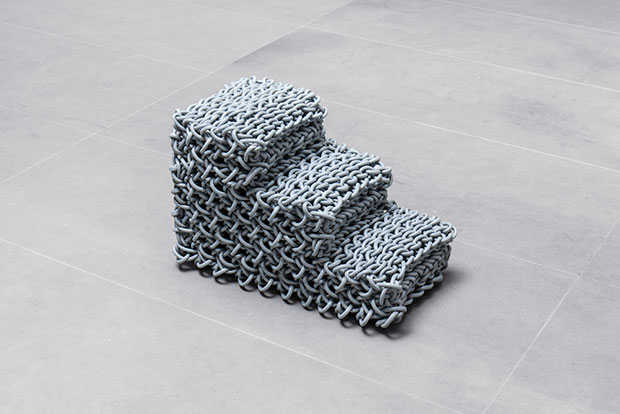 For his latest iteration of the project Kwangho Lee has worked with Phaidon and the Chamber gallery and concept store in New York. His is the first in an ongoing series in which a prominent designer will be commissioned to create a bookshelf and curate a personal library for Chamber.
For his first commission, Kwangho Lee designed modular bookselves to hold his selection of ten Phaidon books on prominent architects, designers and artists, all of whom have influenced his practice. All ten books are displayed prominently and are for sale in Chambers' Chelsea Gallery and store at 515 West 23rd St as well as at Chamber's site.
The books Lee's worked with include some of our best: Nobuyoshi Araki: Self, Life, Death, John Pawson Works, Gerrit Rietveld, Le Corbusier Le Grand, Shiro Kuramata, Ettore Sottsass, Edmund de Waal, Ellsworth Kelly, The Noguchi Museum A Portrait, and our Contemporary Artist Series book on Roni Horn.
"The shelf for Chamber is a more developed stage in expressing the moment of eclipse," he says. "This time rather than focus on materials, I concentrated more on showing the clear movement of the moon, earth and sun, which can rotate endlessly, creating a certain kinetic image.I had hoped to suggest an infinite development and extension of knowledge with the selected books that link with the means of how the shelf was structured."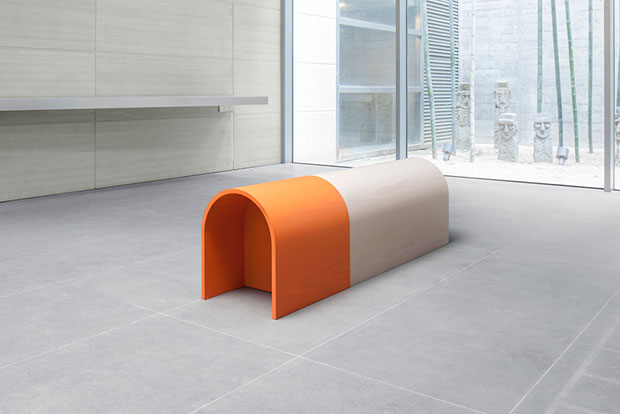 Lee, who was born in 1981 and grew up in the outskirts of Seoul, Korea, majored in metal art & design at Hong Kong university and currently lives and works in Seoul. He has shown his work at Design Miami and Design Miami Basel as well as Design Days Dubai and other, local galleries. His work is kept as a permanent collection at the Montreal Museum of Fine Arts and San Francisco Museum of Modern Art. Check out Phaidon's great array of design focused books here.