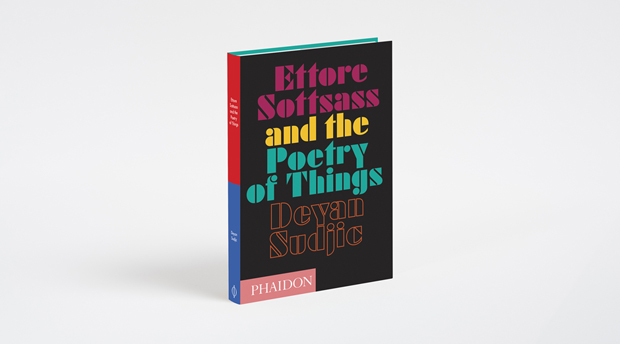 Introducing Ettore Sottsass and the Poetry of Things
Deyan Sudjic's exquisite biography of the Italian design legend shows there was much more to him than Memphis
The Italian designer Ettore Sottsass, best known as instigator of the turn of the 80s Memphis design group Memphis, appeared to be a man who set out to leave as many clues as he could for future biographers.
His parents kept every letter that he sent to them during World War II and he retrieved them when he returned home, filing them away in neatly stacked bundles, like bricks of banknotes, held together by fraying rubber bands that were to grow brittle with age. Sottsass kept every negative of every photograph that he took during that war. He kept his passports and his military identity papers - still creased and folded from the years he carried them in his officer's tunic. He also kept every book in his father's architectural library.
From the volume of what survives, it seems that he kept almost every drawing that he ever created too - from his childhood scribbles of a town square made in 1924, to the sketchbook that he used almost until the day he died in 2007.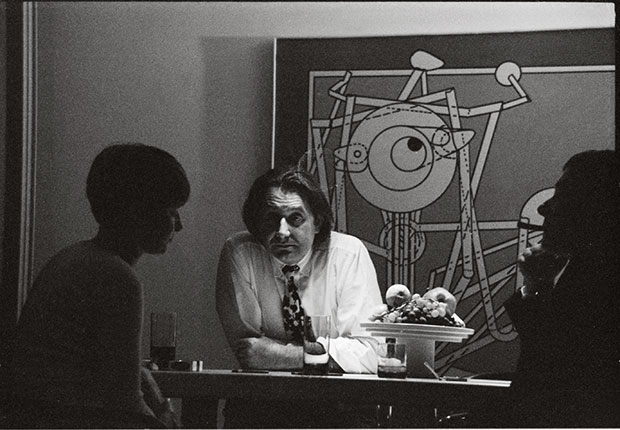 So it's no surprise that our forthcoming biography of the Italian designer, Ettore Sottsass and the Poetry of Things, written by the former Domus editor, and current London Design Museum director Deyan Sudjic, is both as exhaustive in the courteous detailing of his eventful, inspiring and rather exciting life as it is in the astute analysis and critique of the momentous designs he gave birth to.
Indeed, it reveals the mind of a man who could pretty much see the beauty in anything. Among the many fascinating tales Sudjic recounts in the book is one dating from WWII. Sottsass recalls inadvertantly driving into an ambush with a friend and coming under fire from tracer bullets. "They were beautiful to look at," Sottsass remembered. "We could not tell if they were fascist, partisan or German."
Sudjic first met Sottsass in what he describes as "the aftermath" of a party in 1981 held to launch the first Memphis collective exhibition. They stayed in touch and the author saw the designer frequently during the four years he spent in Milan editing the Domus design magazine. Sudjic was also close to Sottsass's friends and work colleagues James Irvine, Aldo Rossi and Shiro Kuramata as well as his wife Barbara Radice.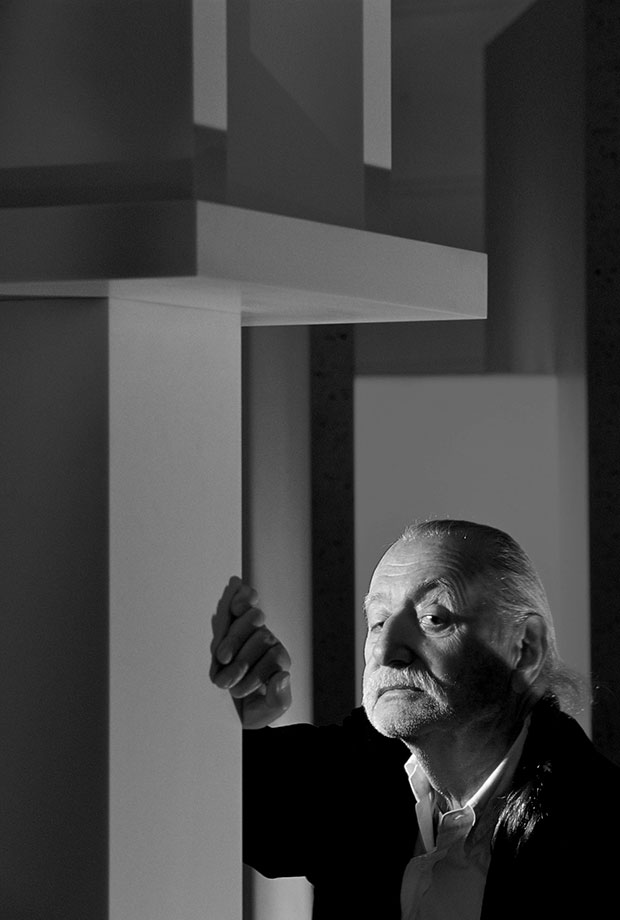 "Sottsass was a brilliant draughtsman, he could draw perfect circles unaided with either hand, and he drew constantly," Sudjic says. "He lived through a time when paper was precious and used whatever scraps he could find. What appears on the back of his drawings is sometimes as revealing of what he was doing and where he was, as the material on the face side,".
Fans of Sottsass's work will probably already own the exceptional and beautifully illustrated monograph we published last year. This new book however, is entirely complementary, and with its insightful retelling of the designer's life, serves as an essential background to the earlier, more fully illustrated, monograph.
Though he spent most of his life in Italy, Sottsass cast a shadow of influence over the entire world, travelling extensively throughout his life and interacting with some of the 20th century's most iconic figures, among them Picasso, Hemingway and Allen Ginsberg.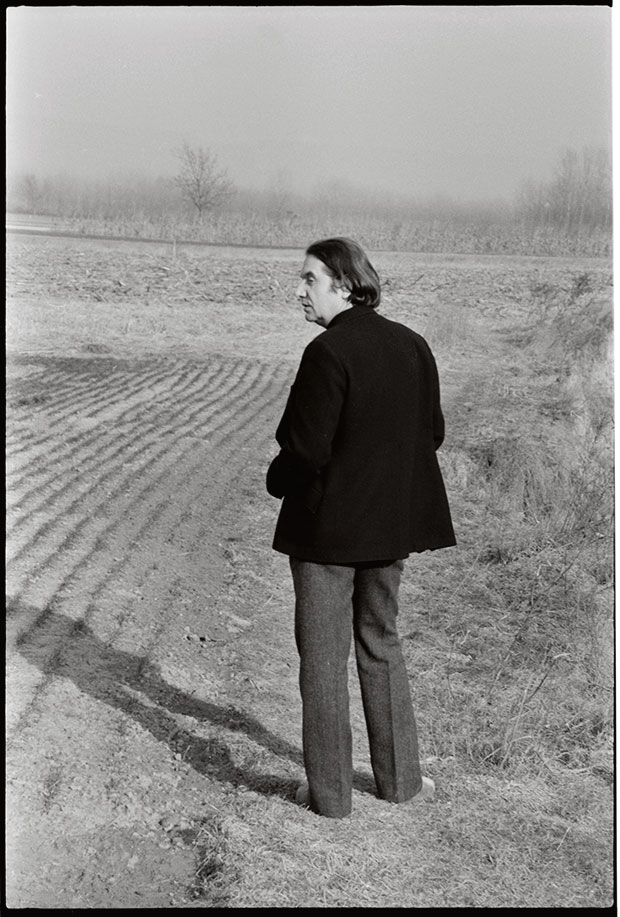 Through his work with Olivetti, he was introduced to a world of glamorous visiting Americans, Italian intellectuals, Swiss artists, filmmakers, bankers writers and businessmen. He would travel abroad and find himself in Andy Warhol's studio. Contemporaries like Chet Baker, Bob Dylan and Jack Kerouac were frequent dinner companions.
The impact of these associations and Sudjic's own incomparable design knowlege all goes to make up not only a unique and comprehensive portrait of Sottsass himself, but of the last 100 years of design in Italy and beyond. Sudjic details the designer's childhood, his life in Turin, his wartime experiences, post war America, his designs for Olivetti and his – less than edifying – early brushes with Steve Jobs and Apple.
As Sudjic explains, "Though he did not design the circuitry or the transistors or have an understanding of what made the coding of computers such as Olivett'is Elea work, and even mockingly referred to computer monitors as televisions, he had the imagination to make a machine come alive, to give it a character that people could engage with."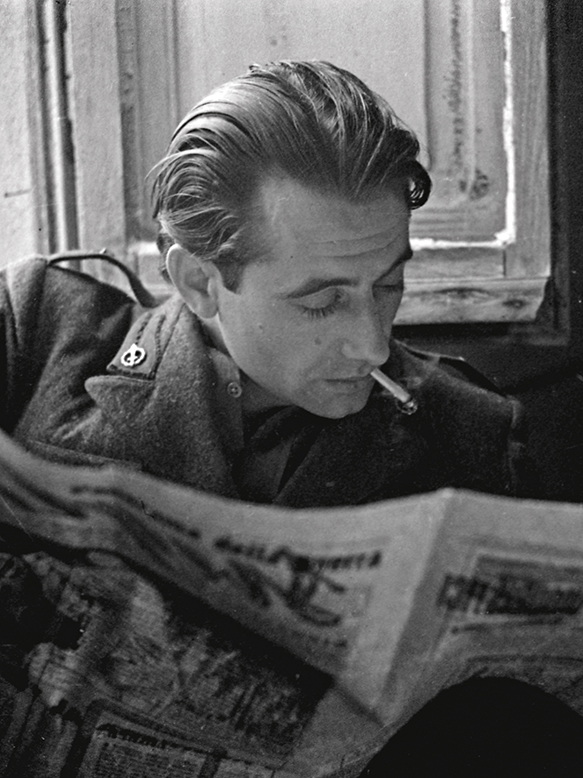 Sottsass's infamous Valentine typewriter, from which the typeface of the book jacket is taken, even incorporated a stool, ushering in the idea that one should be able to work wherever one found onself, a revolutionary concept that presaged our current working age, and one Sottsass playfully returned to again and again, with characteristic playfulness. In the early eighties he proposed an office chair for Vitra (who'd asked him to come up with an experiment on the future of the office) complete with a backpack attached and a portable meeting room in a tent.
Though he's obviously best known for Memphis, the shockingly transgressive design group he founded in the 80s with his wife Barbara Radice, Ettore Sottsass had a long and extraordinary life and career. It ended in Milan on the last day of the year in 2007, with the comfort of a Buddhist monk, summoned to his bedside by Radice. He was cremated without a formal religious ceremony. Instead his friends came to the modest apartment near the Piazza Castello to say goodbye.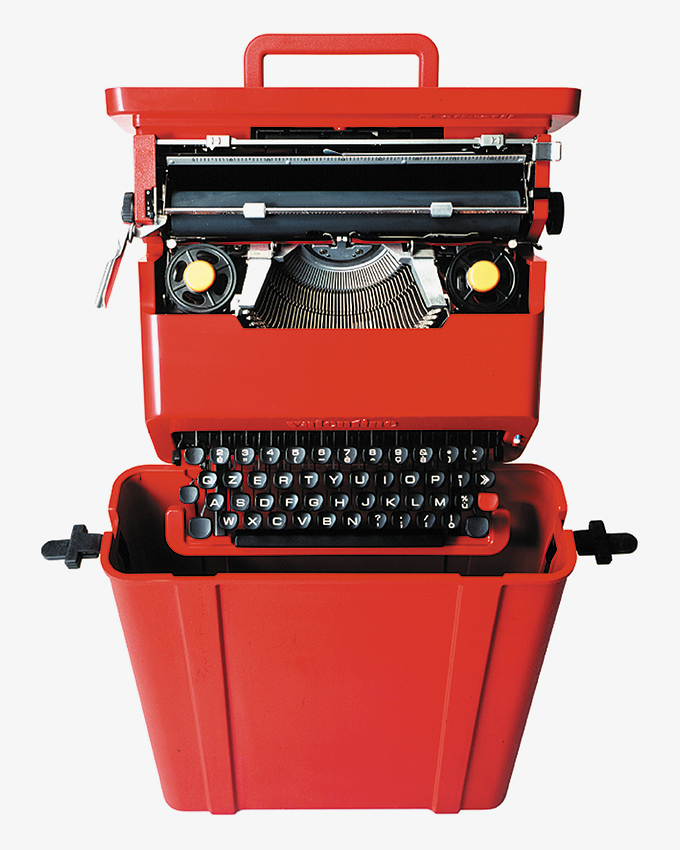 "His body was laid out, his hands clasped together. He looked so peaceful and composed that the doctor who had pronounced him dead returned for a second, closer look," Sudjic writes. Sottsass was a man whose life reflected the course of modern Italian history and who made us think about the material world around us differently. Without him, the world would have been a different and a poorer place. Ettore Sottsass and the Poetry of Things is a beautifully poised, assessment of that brilliant life and brilliant career. It's available to preorder here.