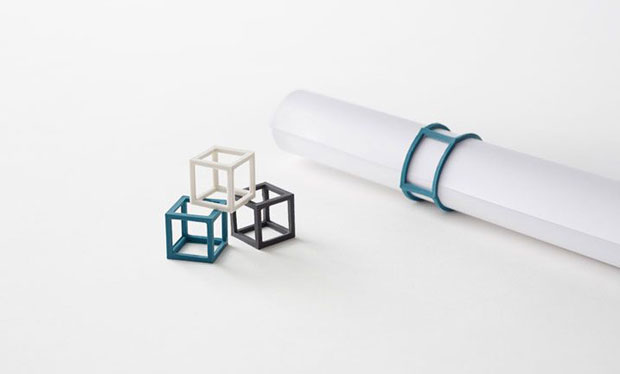 Nendo rethinks the office staple
Japanese design practice is out to improve the look of your desktop
Design studio Nendo has an increasingly strong portfolio of sleek, thought-provoking products, interiors, architecture and graphics and a covetable client list to go with it: Morosa, Bisazza, Camper, Louis Vuitton, Calvin Klein and Issey Myake are among the names that stick out.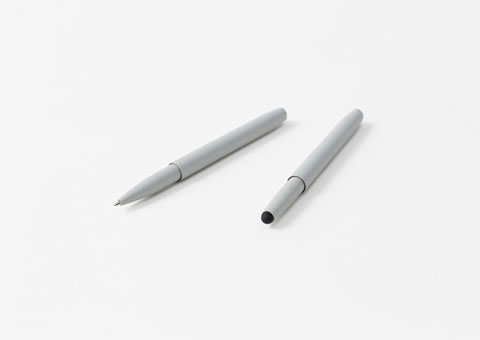 But like many designers, client commissions don't satisfy all its creative needs. So the Tokyo-and Milan-based firm has its own line of products. Going under the brand name 'by | n', the debut item was a box of chocolate paints in tubes. The latest addition is some splendid stationery, and the clever bit is that many of these pieces are multi-functional.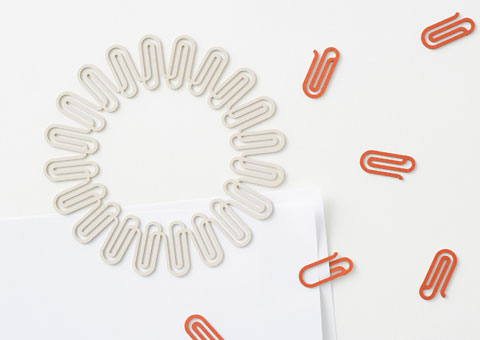 Nendo's Canadian-born founder Oki Sato tasked his team with rethinking the mundane. The solutions include a cubic rubber band, which being three-dimensional is easier for office workers to get their hands on. Meanwhile, a circle of post-it notes is divided into cone shapes, so that the sticky area is bigger than on a conventional square post-it. The cap on the company's Flip Pen conveniently doubles as a tablet stylus.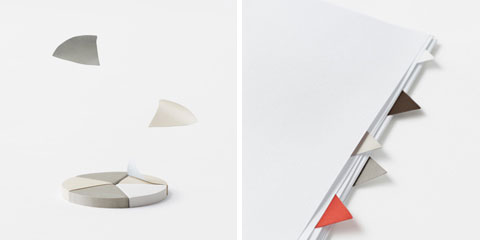 The range goes on sale in Japan from next month (February) with international release scheduled for April. While, of course, none of the items could be described as among life's essentials, a bit of whimsical extravagance never hurt, particularly if it improves morale in the workplace. For more examples of clever design elements that changed the status quo check out our compact style bible The Design Book and for more on the essence of Japanese design check out Wa: The Essence of Japanese Design.