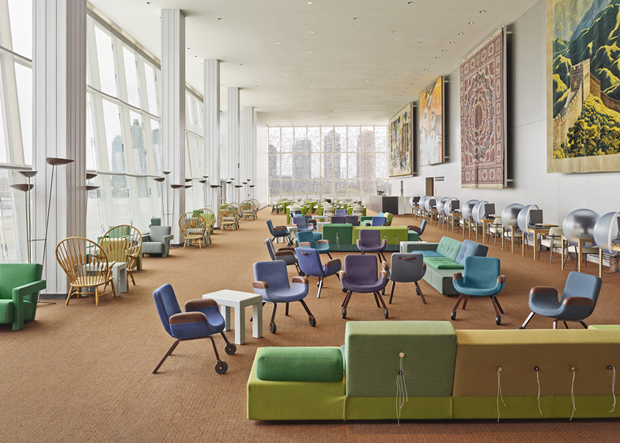 2013 the year in design
After standing to attention for the 2012 Olympics, the last 12 months saw designers learn how to relax (and party)
If 2012 was an Olympian year for design, with Barber Osgerby and ("Da Vinci of our time") Thomas Heatherwick clambering onto the world's podium with their torches held high, then 2013 was the afterparty. Inspired, perhaps, encouraged, for sure, the design world came out to play in force, and happily mixing and mingling with art, fashion, music, technology and food more than ever before. The hook ups that resulted - whether it was Hella Jongerius and Rem Koolhaas renovating the North Delegates' Lounge at the United Nations buildings in New York, or the Bouroullec brothers making an electric carousel ride for BMW, OMA-meets-Knoll-at-Prada, Hermes-meets-upcycling, or Grayson Perry-makes-placemats, were always unexpected and frequently delightful.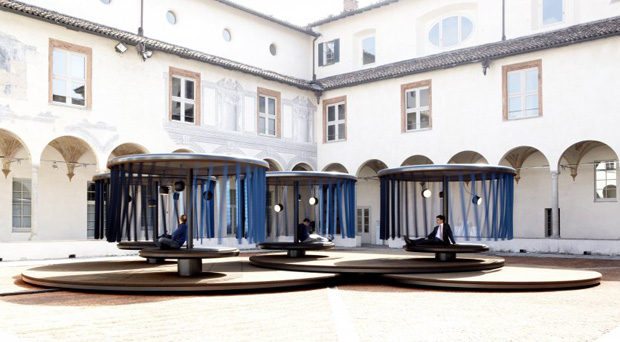 It was all about having fun. We had the games: Sou Fujimoto's Serpentine's Summer Pavilion was not unlike a climbing frame. We had the music: 'David Bowie is' was the V&A's biggest ever sell-out exhibition. We had the gladrags: 'Hello My Name is Paul Smith' was the Design Museum's answer to the same cross-pollination craze. For our ride, Ron Arad squashed some cars and called it art, while Terence Woodgate, Michael Marriot, Ben Kelly and Ross Lovegrove all turned up in their best bling and tried their hand at jewellery for a change. As if the party needed catering for - every other product designer made an experimental meal of their work. (Bompass & Parr have inspired a host of innovative imitators it seems.) Also food-inspired was our personal favourite object from the Wallpaper-commissioned Handmade exhibition, Michael Anastassiades' Miracle Chips - otherwise known to all in Milan who saw them in April as the Marble Pringles.
2013 was the year that we got down and dirty and at one with nature too. The Barbican brought the weather indoors with rAndom International's incredible Rain Room, a little magic cloud that opened towards the end of 2012, closed in early 2013, and is now touring the world. (The institution was also responsible for turning perspective upside down and making everyman into spiderman at Leandro Erlich's amazing Dalston House.) Daniel Rybakken - a man famed for bringing sunlight to windowless rooms - was awarded the London Design Medal during the London Design Festival. And animalistic magic - whether organic forms in lighting by Nacho Carbonell or the furry, friendly furniture of the Haas Brothers - took the collectable world by storm.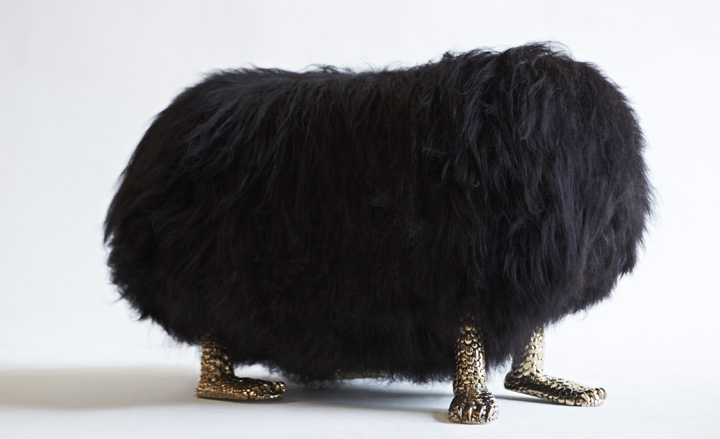 The world of design, and its bouncing and buoyant global creative community that flits from London to Tokyo, Paris to Shanghai and Milan to Miami in search of new markets, manufacturers, shows and inspiration is inarguably a world apart. But just like in the real world, 2013 for the design industry was a year of ups and downs. We lost the great interior designer David Collins on 17 July. And it wasn't all fun and games either: the Design Museum's Design of the Year Award this year went to what the Daily Mail described as "Boring.com" - the extraordinarily brilliant, though quietly designed Gov.uk - now revolutionising government websites the world over.
So it might have been a massive party in one respect, but at the end of the day the design world remembered what's important and still had fun while it was at it. Here's to a great year and long may the party continue.