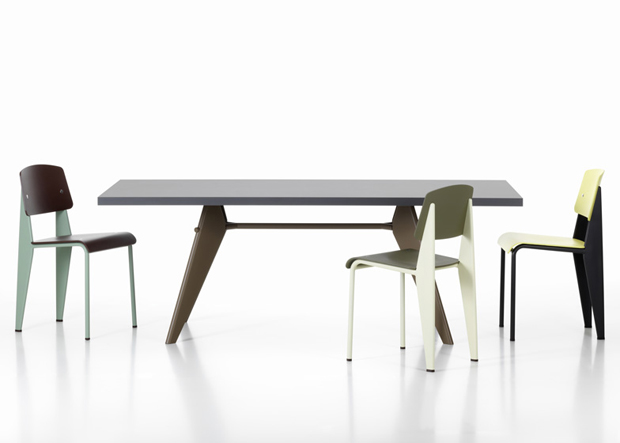 Hella Jongerius updates Prouvé classics for Vitra
The Dutch designer is taken with the "form follows function" beauty of the late French modernist master
Each time there's something new from Vitra, the high-end furniture company, hearts throughout the design community soar. The Swiss manufacturer's portfolio of collaborators reads like a Who's Who of furniture designers; Charles and Ray Eames, Eero Saarinen, Verner Panton, the Bouroullec Brothers, Jasper Morrison, Ron Arad and Antonio Citterio are just some of those in the Vitra club.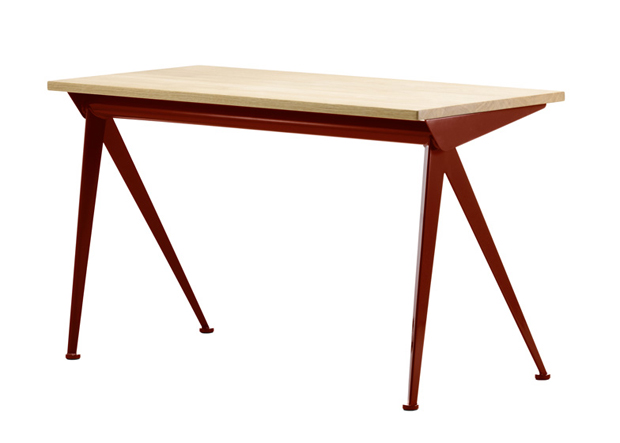 Now Vitra has paired up one of its former much loved pieces with a contemporary star of the design world. It has delved into its archives and reissued a collection of fabulous furniture by the French multi-disciplinarian and skilled technician, Jean Prouvé. And it's tasked Dutch designer, Hella Jongerius, with updating some of the item's materials and finishes.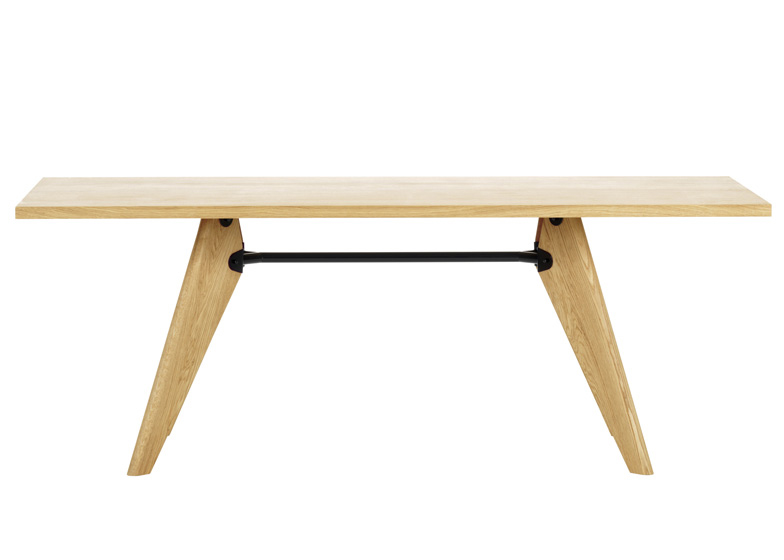 Jongerius is clearly taken with the modernist legacy. "The ideology of form following function produced an exceptional number of recognizable icons that we can immediately link to Le Corbusier, Jean Prouvé, to Eileen Gray or Ray and Charles Eames." explains Jongerius.
The Dutch designer has worked her magic on a selection of works, including the Standard chair, EM Table and Compas Direction table. "The colour palette of the entire product family has been given a makeover," says Vitra, "Reserved but contemporary shades give the Prouvé classics a fresh new image."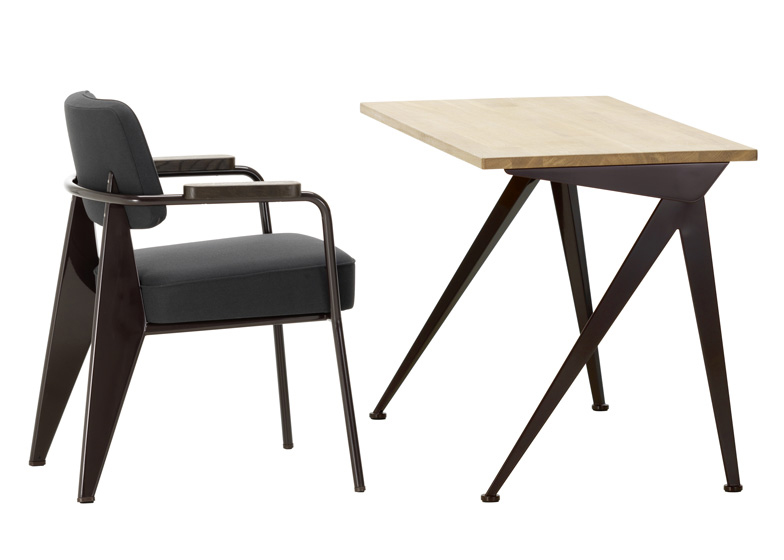 Meanwhile the Fauteuil Direction and Fauteuil de Salon armchairs, and the Tabouret Solvay stool are much as they were at the time. Dating from 1939, Fauteuil de Salon chair is rather special, we think, particularly as it nearly slipped through the net. It was only recently rediscovered in the Frenchman's archives, according to Vitra.
To find out more about this project, go here. To learn more about Prouvé iconic designs, including the Standard chair and Compas desk, consider our new title, The Design Book, a satchel-sized overview of great product design throughout the ages. For more on Jongerius herself, consider our two books: Hella Jongerius and Misfit.