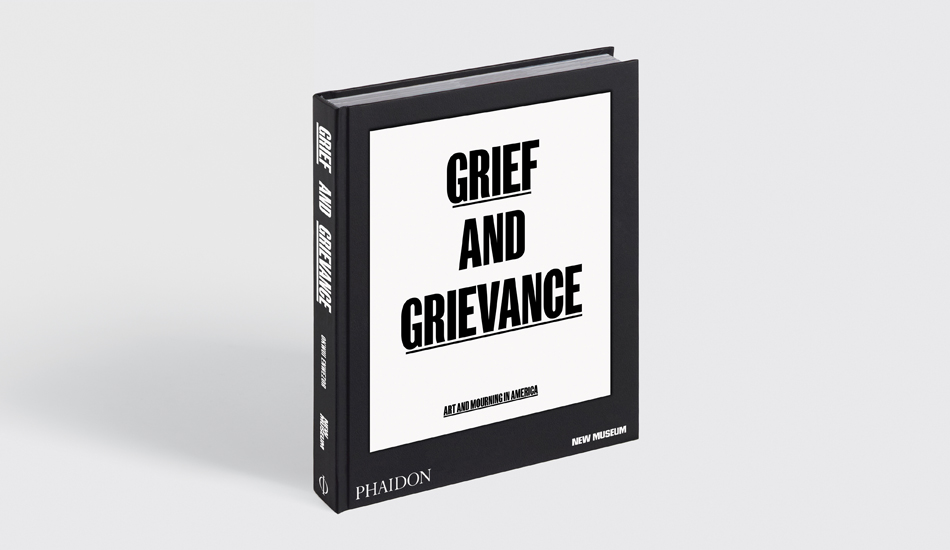 All you need to know about Grief and Grievance: Art and Mourning in America
The book is a timely exploration of the ways artists have grappled with race and grief in modern America, from the great curator Okwui Enwezor
In 2018 the curator, Phaidon author and Nigeria-born writer Okwui Enwezor was putting together a series of talks for the Alain LeRoy Locke Lectures at Harvard University. Locke had been a leading figure in the Harlem Renaissance.
However, Enwezor's chosen subject matter wasn't limited to African American culture; instead he chose to focus on the intersection of Black mourning and white nationalism in the US, as articulated in the work of contemporary Black American artists.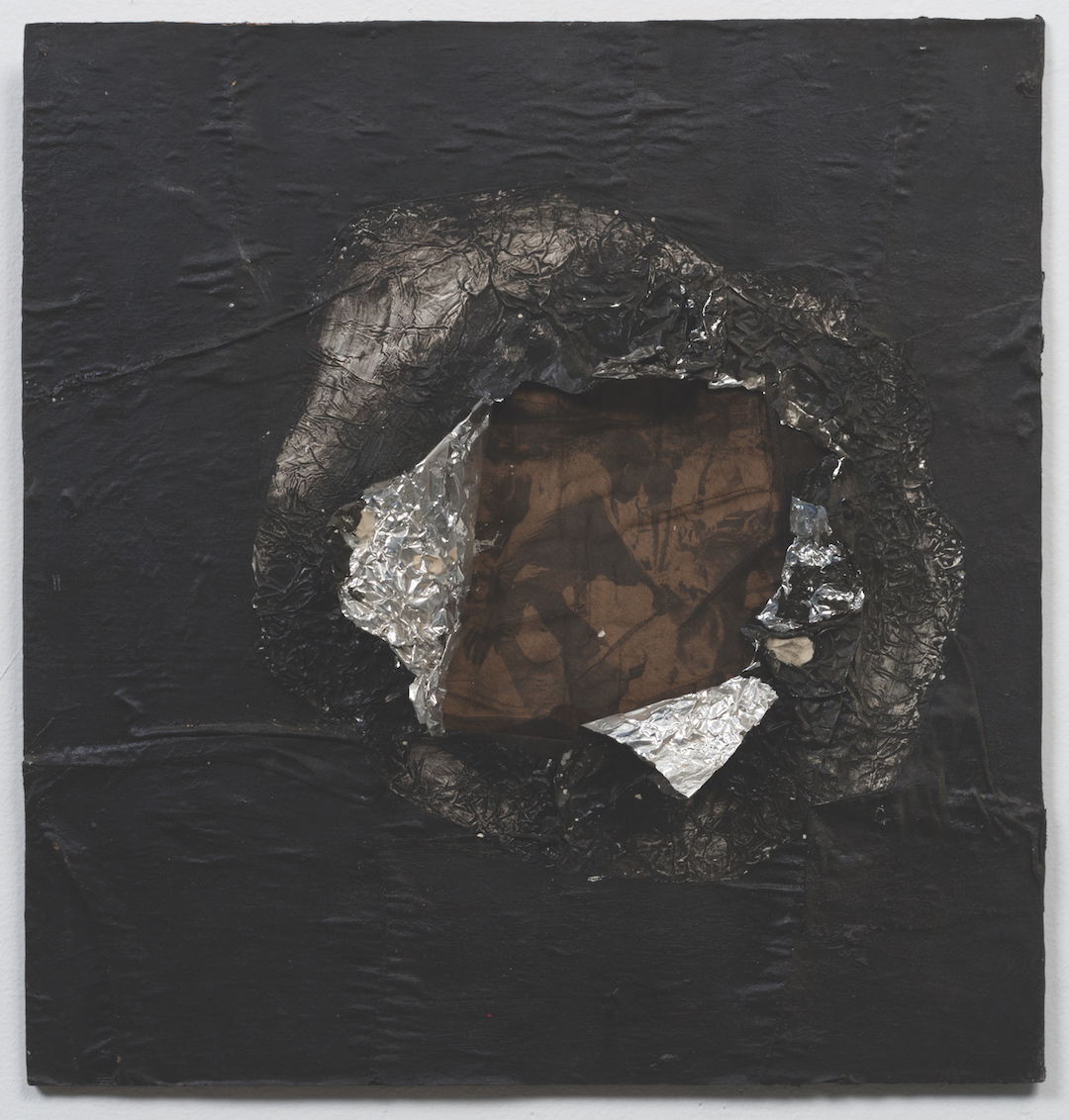 The New Museum invited the curator to develop his ideas into a group exhibition but sadly, Enwezor died in March 2019, before the show was fully realised.
However, next month, on 17 February, the show finally opens. Entitled Grief and Grievance: Art and Mourning in America, the exhibition was realised after Enwezor's death with the curatorial support of Naomi Beckwith, Massimiliano Gioni, Glenn Ligon, and Mark Nash.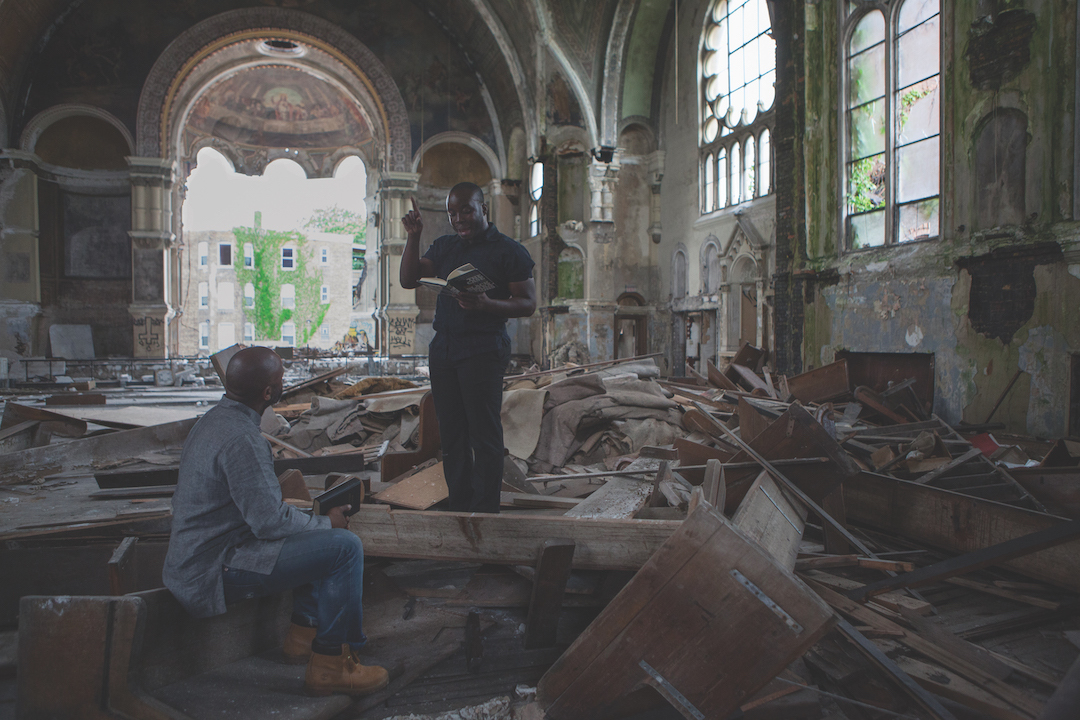 In one sense the exhibition – and accompanying catalogue, which Phaidon is proud to publish – is a posthumous project. However, key political events following the show's initial conception, have meant that the show captures the spirit of the age in a rare and important way.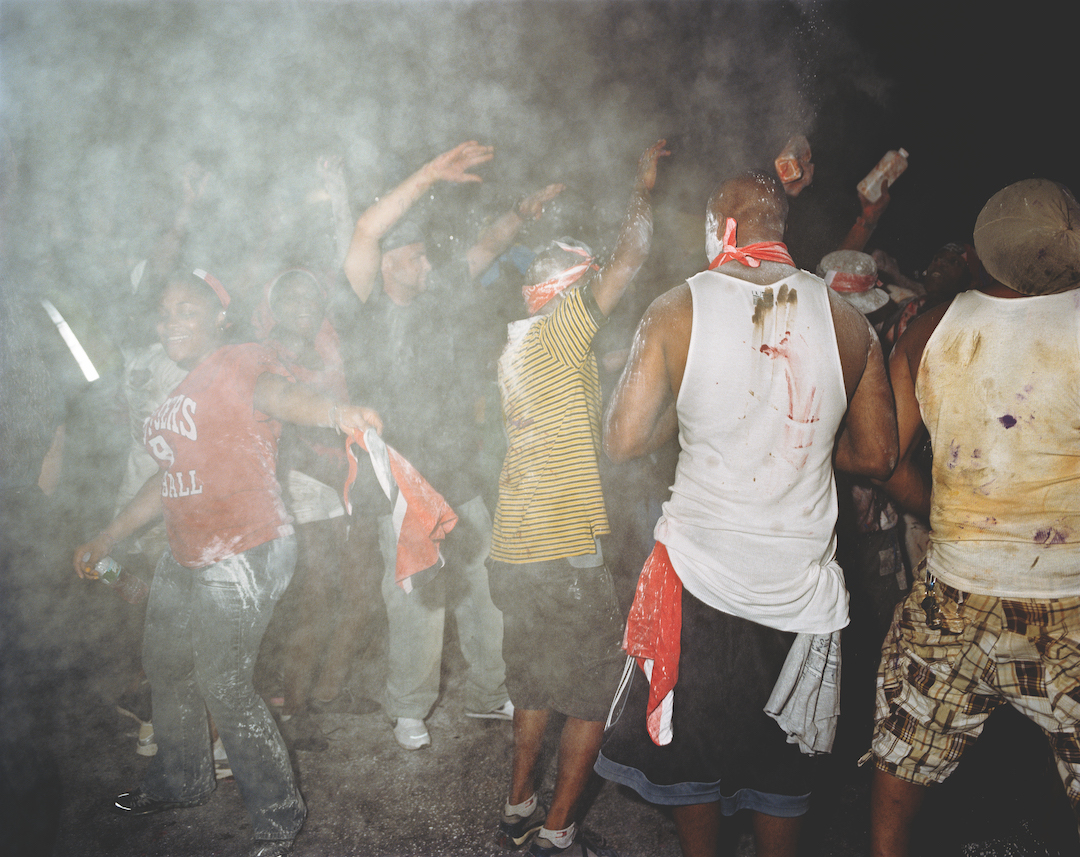 "The crystallization of black grief in the face of a politically orchestrated white grievance represents the fulcrum of this exhibition," Enwezor wrote in our new book's introduction. "The exhibition is devoted to examining modes of representation in different mediums where artists have addressed the concept of mourning, commemoration, and loss as a direct response to the national emergency of black grief. With the media's normalization of white nationalism, recent years have made clear that there is a new urgency to assess the role that artists, through works of art, have played to illuminate the searing contours of the American body politic."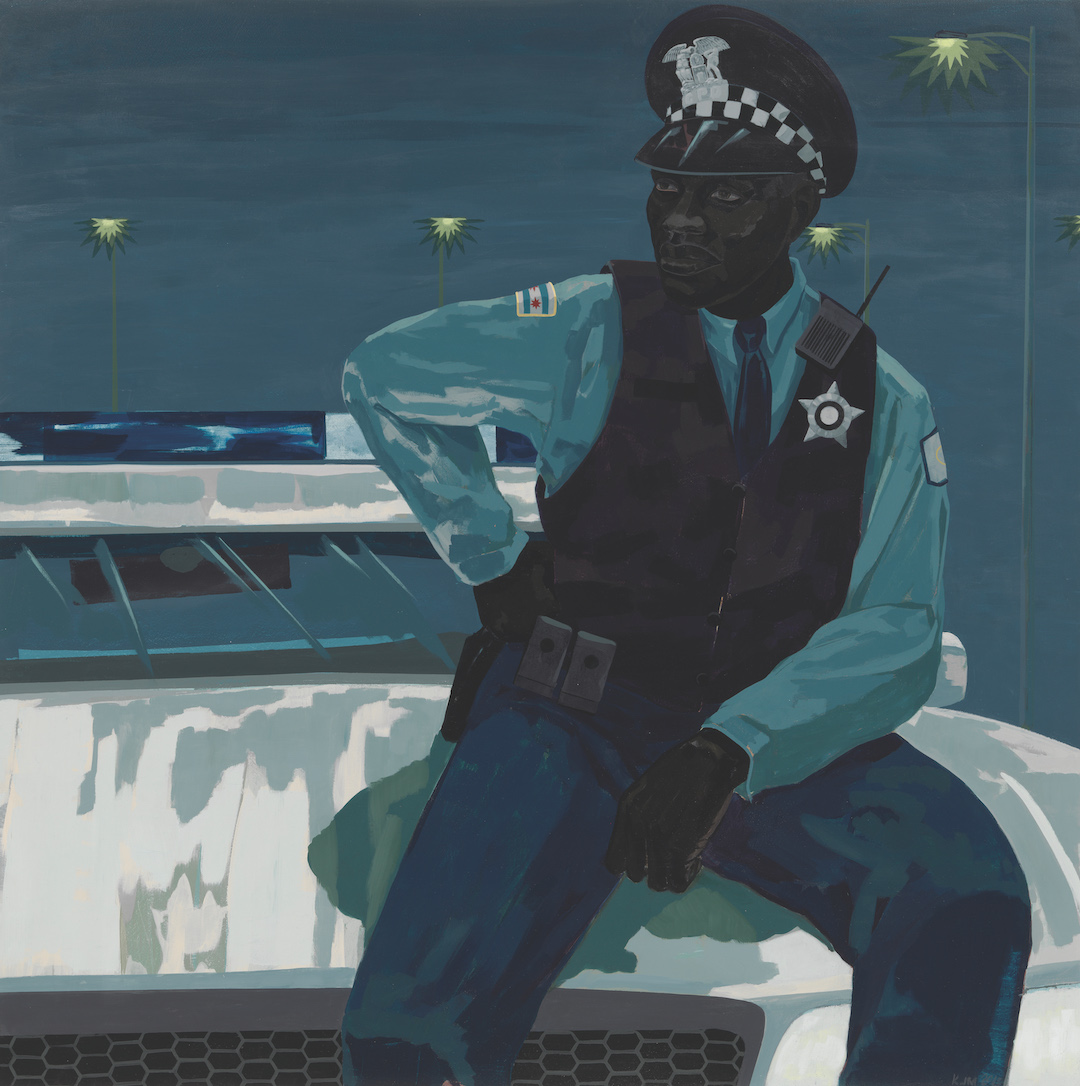 Grief and Grievance is intergenerational, bringing thirty-seven artists working in a variety of mediums. There are videos, paintings, sculpture, installations, photography, sound recordings, and performances made in the last decade, along with several key historical works and a series of new commissions created in response to the concept of the exhibition.
Video works from Theaster Gates, Kahlil Joseph and Arthur Jafa appear alongside paintings by Lorna Simpson, Adam Pendleton, Kerry James Marshall and Kara Walker; and installations from Rashid Johnson, Nari Ward and Hank Willis Thomas, as well as classic works by Jean-Michel Basquiat and Jack Whitten, among others.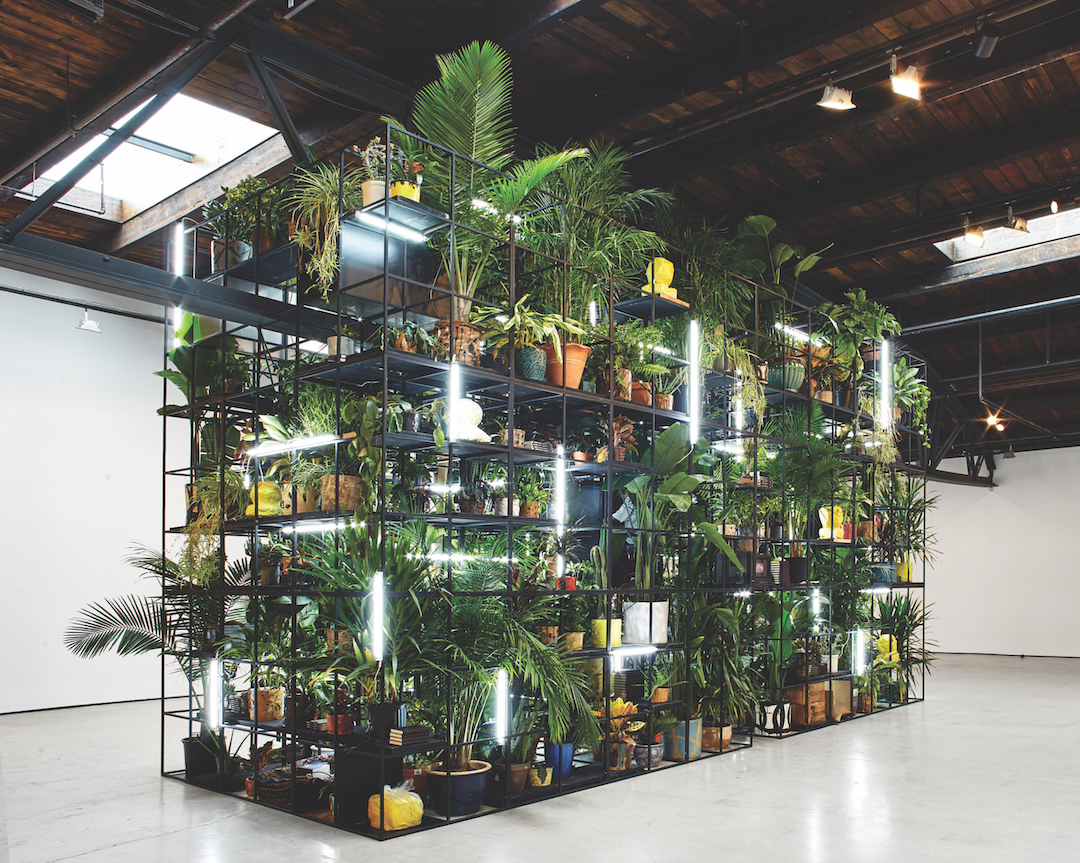 Our new book contextualises all these artworks via a series of essays by Enwezor himself, as well as leading thinkers such as the journalist and essayist Ta-Nehisi Coates, the poet and playwright Claudia Rankine, the curator Mark Nash, and the academic Saidiya Hartman, among many others.
These powerful pieces of writing examine race in America from historical, social, economic and political perspectives, as well as through the prism of fine art. In his piece, the painter Glenn Ligon quotes the poet and theorist Fred Moten, who said in 2016, "I love all the beautiful stuff we've made under constraint but I'm pretty sure I would love all the beautiful stuff we'd make out from under constraint better. But there's no way to get to that, except through this."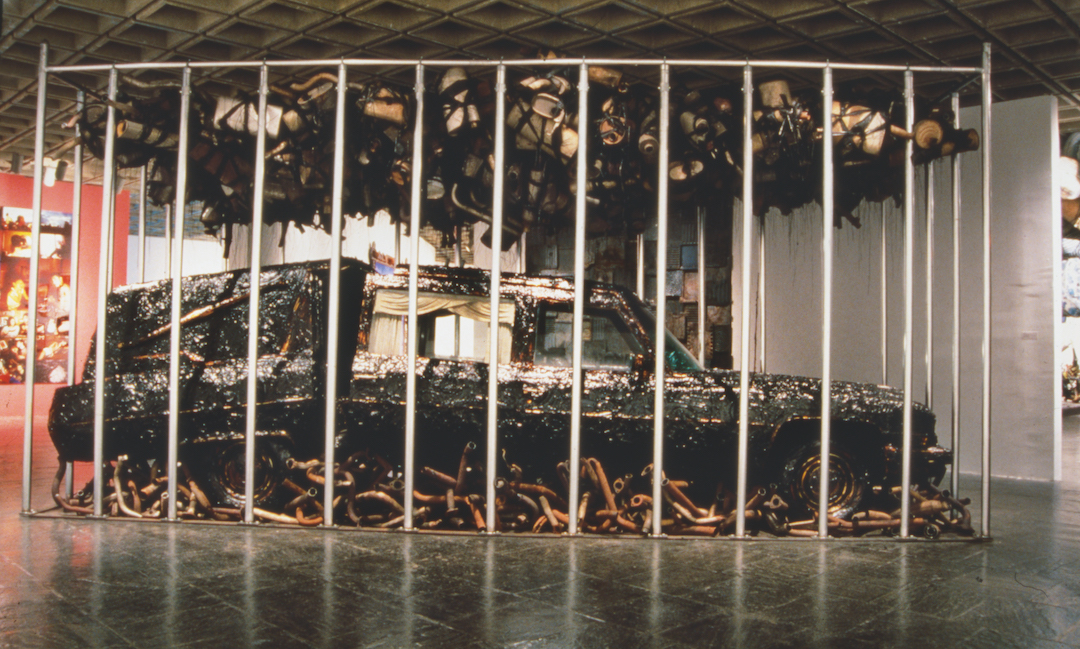 Ligon explicitly, and the whole book implicitly, seconds this motion. "Grief and Grievance apprehends, through artworks, not just the terror of antiblackness but the beauty that abstraction can muster against that wind," he writes.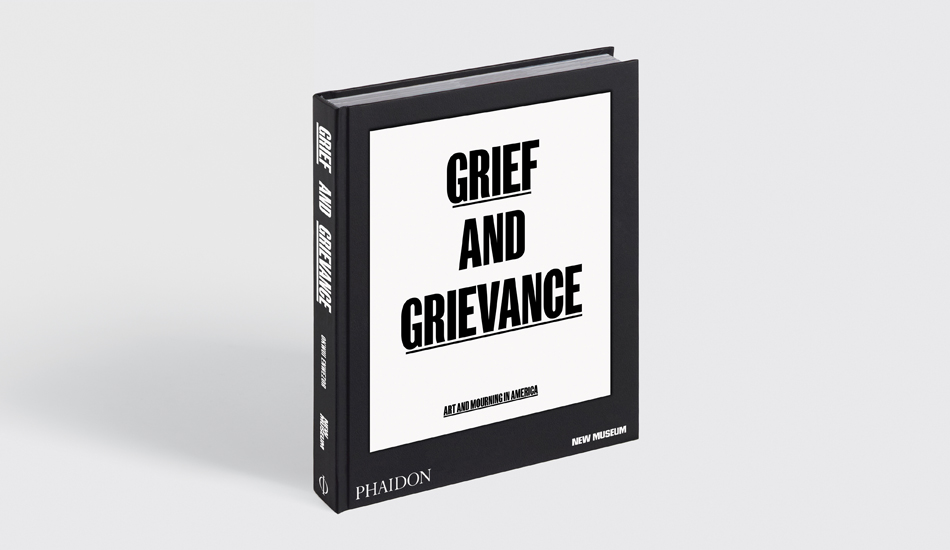 This book is the best contemporary expression of that beauty. Scholars of American history, society and politics will find much to admire in it; contemporary art lovers will love the way in which Grief and Grievance organises fine works by prominent and lesser-known figures; and anyone with a sense of time, justice and aesthetics will find much to admire and consider within these pages. To find more and to order your own copy, take a look at Grief and Grievance in our store.