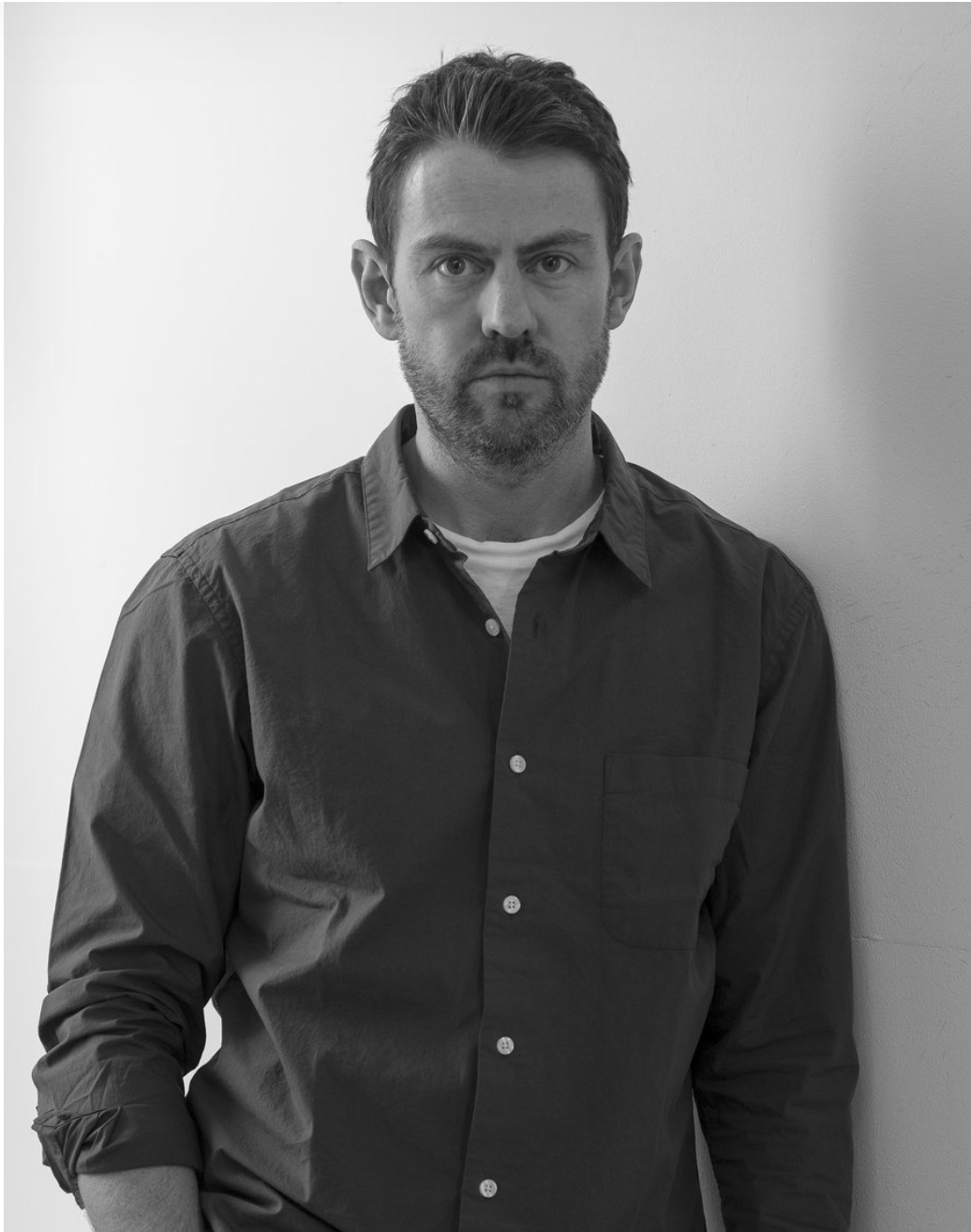 Watch Nigel Cooke describe his new show
The painter guides us through Oceans at Pace Geneva and recalls making his Phaidon Contemporary Artist series book
Nigel Cooke's new exhibition, Oceans, which runs until January 14, at Pace Geneva, displays a significant stylistic shift in the artist's work, with a more performative and kinetic approach to gesture. The works, all executed in tones of blue, are at once meditations on the sea and responses to characters in Homer's Odyssey. Perhaps this subject matter shouldn't surprise Cooke scholars. As the artist explains in our Contemporary Artist Series book, he sees paintings as a kind of epic.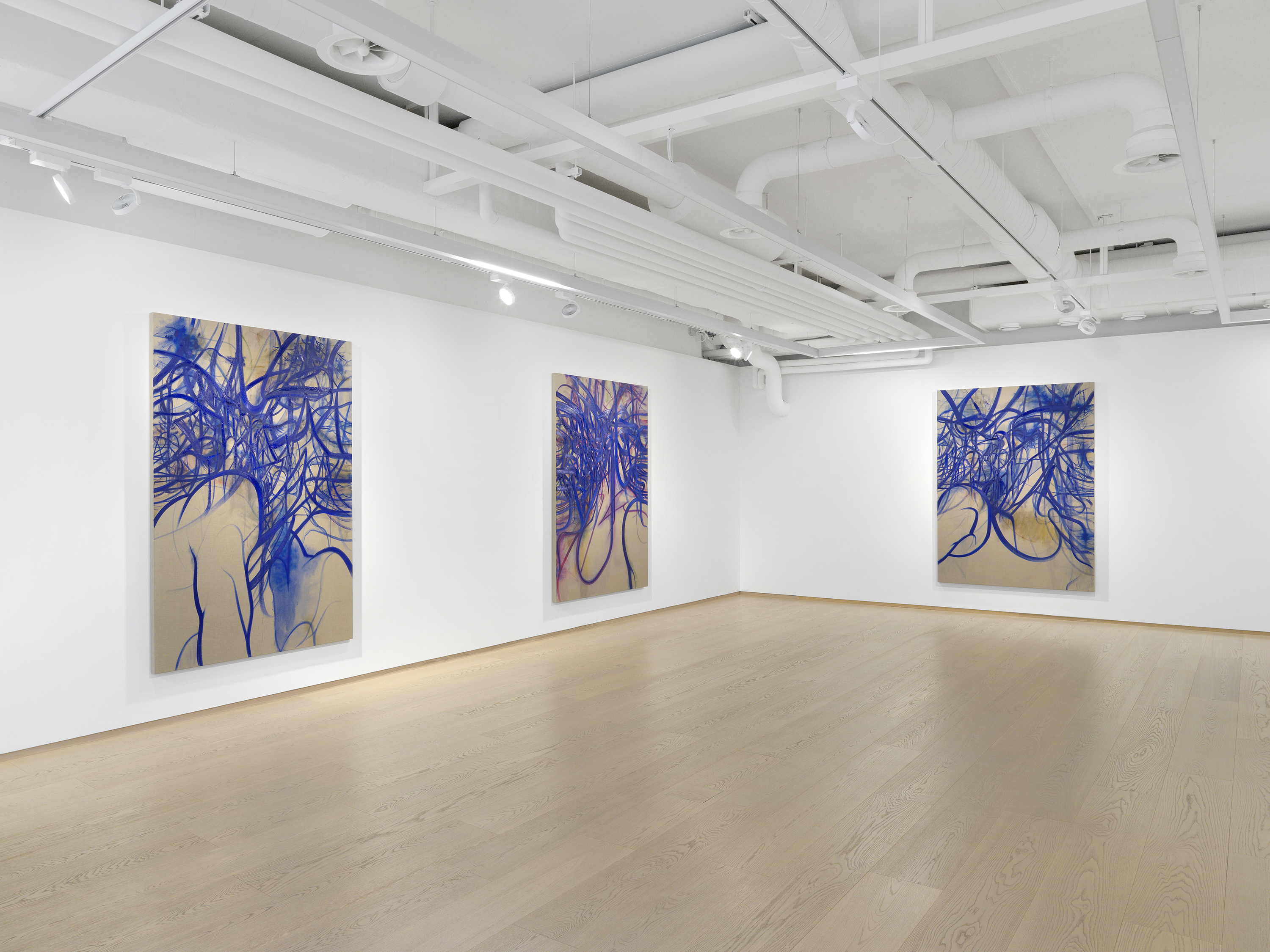 "For me, a painting is a wall of questions," he tells psychoanalyst and writer Darian Leader in the book. "It has a great mystery to it, especially after it's finished. You look at it, and it asks you: 'How did you end up here? What were you thinking? Why?'
"If the answer is 'I still don't know', then the painting has gone beyond you, taken you outside yourself and you've somehow made something authentic. At the same time, it's wall-like in that it doesn't yield. It remains unhelpful, obstinate maybe, as it poses these questions. It should anyway. Whether it's any good, of any interest to others, is a different question and in some ways is beside the point. The sense has to be that you've arrived in a new place, that you've learnt something or been through something, and you're in a kind of stupefied awe in front of these questions."
Looking for further answers? Then watch the video above, in which Cooke introduces his new show, describes his new works and talks about his Contemporary Artist Series book. If you like what you see, you can get a copy of it here.