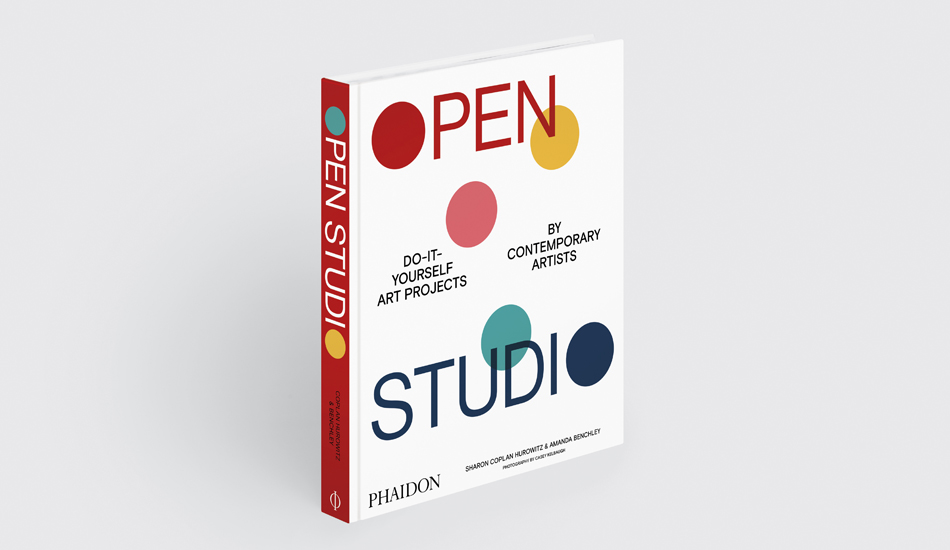 All you need to know about Open Studio
KAWS, Marina Abramovic, George Condo, Mickalene Thomas and more invite you into their studios to share artworks you can recreate at home
Have you ever looked at a work hanging in a gallery and thought, "I wish I could do that"? Well, here's your chance. In our new book, Open Studio - Do-It-Yourself Art Projects by Contemporary Artists, a series of renowned and respected artists outline some simple step-by-step guides that will help you create your very own artwork.
They include an impressive roll call of the biggest and best names in the art world, among them: Marina Abramović, Mickalene Thomas, George Condo, KAWS, Rachel Feinstein, Julie Mehretu, Lawrence Weiner, Maya Lin, William Wegman, The Haas Brothers, Sarah Sze, Alex Israel, Thomas Demand, Wangechi Mutu, Rashid Johnson and Will Cotton.
The book's authors, the curator and art adviser, Sharon Coplan Hurowitz and the journalist and filmmaker Amanda Benchley, spent three years interviewing 17 of the most highly regarded contemporary artists working today and getting them to contribute easy-to-follow projects, from the simple to the complex to the conceptual.
Marina Abramović takes readers on an emotional journey via the counting of lentil and rice flakes; George Condo creates an art work literally by painting by numbers and Will Cotton creates a crown from candy and candy wrappers.
Don't get the impression Open Studio is just a DIY crafts book. It's not. Instead, it lifts the veil on how artists work and what their studios look like. You'll get the feeling you're a privileged guest in the studio as you sit with them while they create.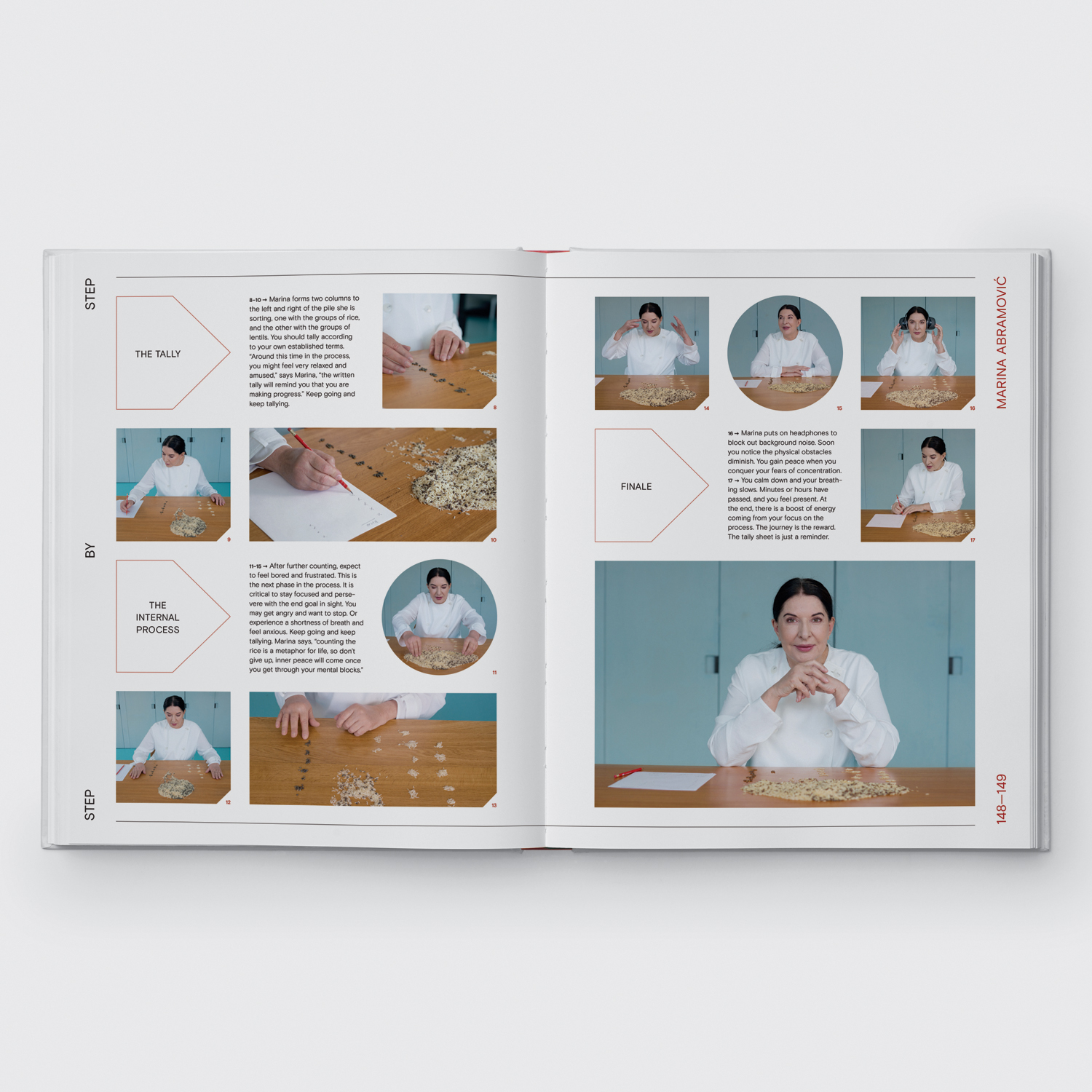 As the authors explain: "Each chapter takes you into the private realm of the studio and walks you through a project step-by-step with the artist as your guide. Contributors were given carte blanche to create their own projects and some artists have even designed removable and usable inserts—from stencils to cut-outs— as supplements to make your work more personalized, interactive, and fun." In terms of design Open Studio is one of the most innovative books Phaidon has ever created.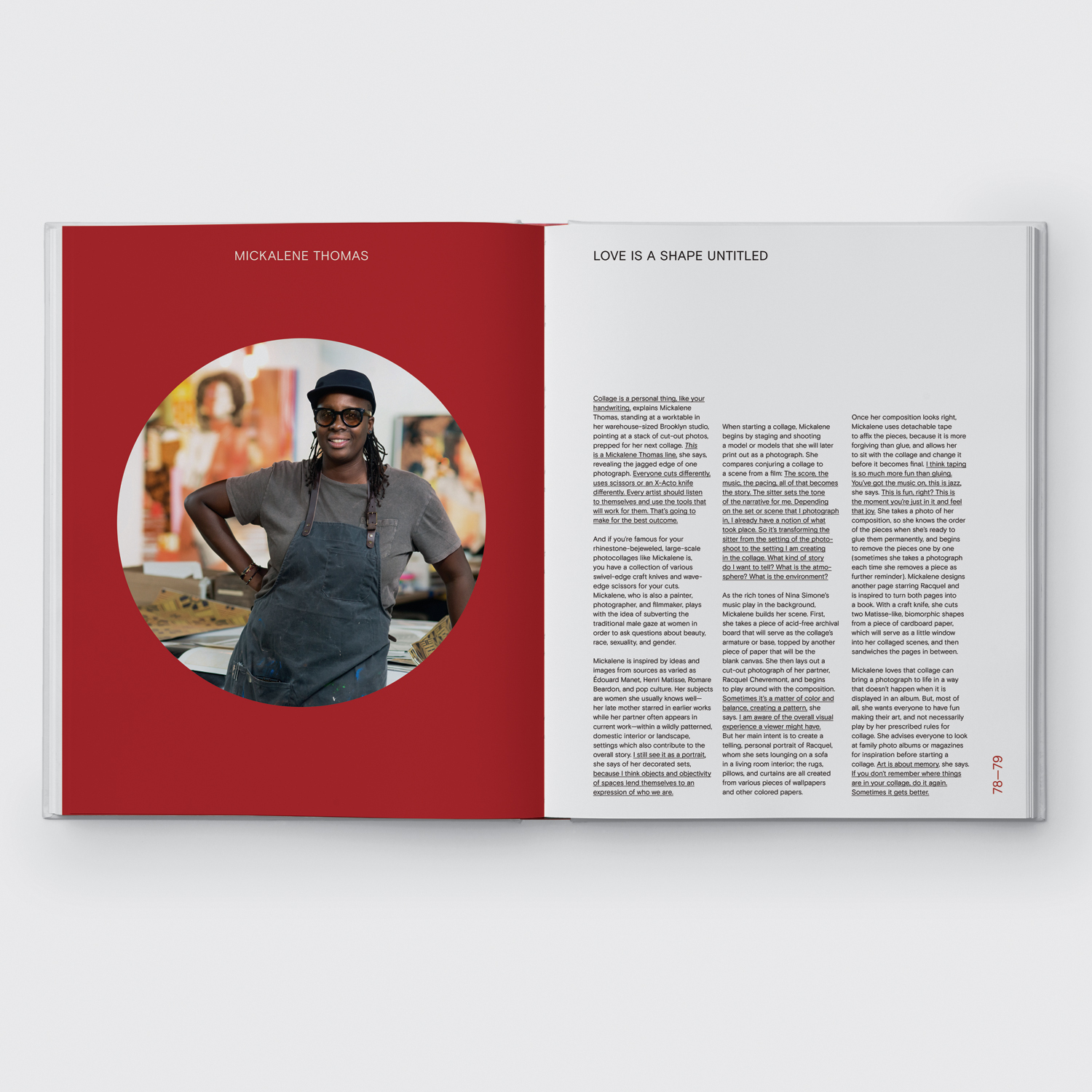 The book introduces and contextualises each of the featured artists with an informative, engaging essay, enabling readers to truly understand what the project is actually about, rather than just how to make it. Some inclusions, such as Sarah Sze's mobile-like Weather Vane project, are pretty easy to follow and execute; others, such as Alex Israel's instructions on how to create a talk-show style video portrait of oneself, will engender a true feeling of pride in your accomplishments.
All the way through, Open Studio helps hopeful artists along, with pullout templates and inserts, making the job of creating your own George Condo or Rachel Feinstein work that little bit easier.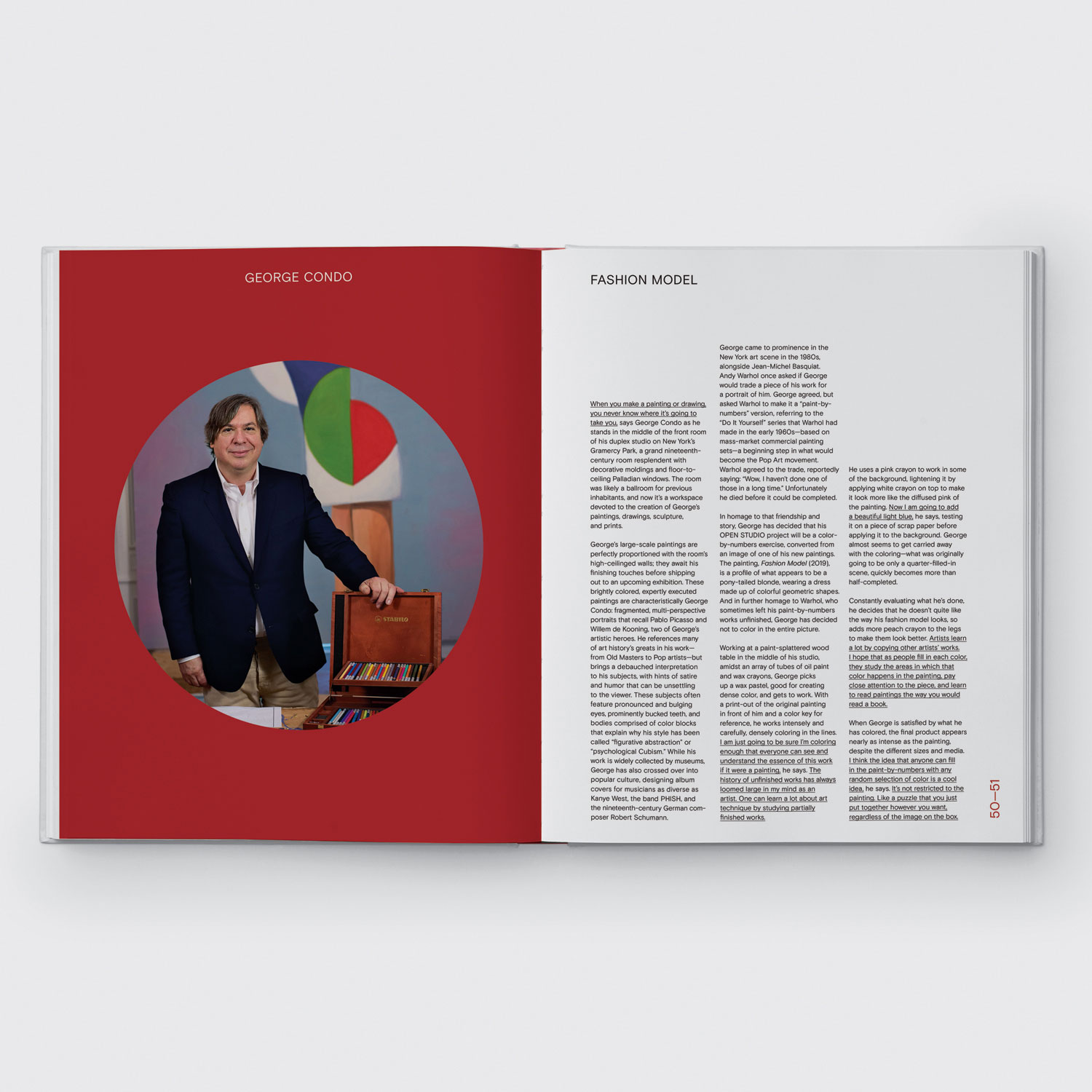 The book makes a great gift for artistically inclined friends, who may well try many of the projects covered, but will also enjoy the insights offered into the studio space and working practices of people such as Mickalene Thomas, Marina Abramovic, and Lawrence Weiner. Anyone keen to give their home a bit of distinctive, artistic flair will delight in the simple, yet effective guides to creating gallery style works on a budget.
Those working in the creative industries would undoubtedly draw useful lessons from the book's profiles, which delve deep into the careers and inspirations of some of the world's most acclaimed, sculptors, painters and performers.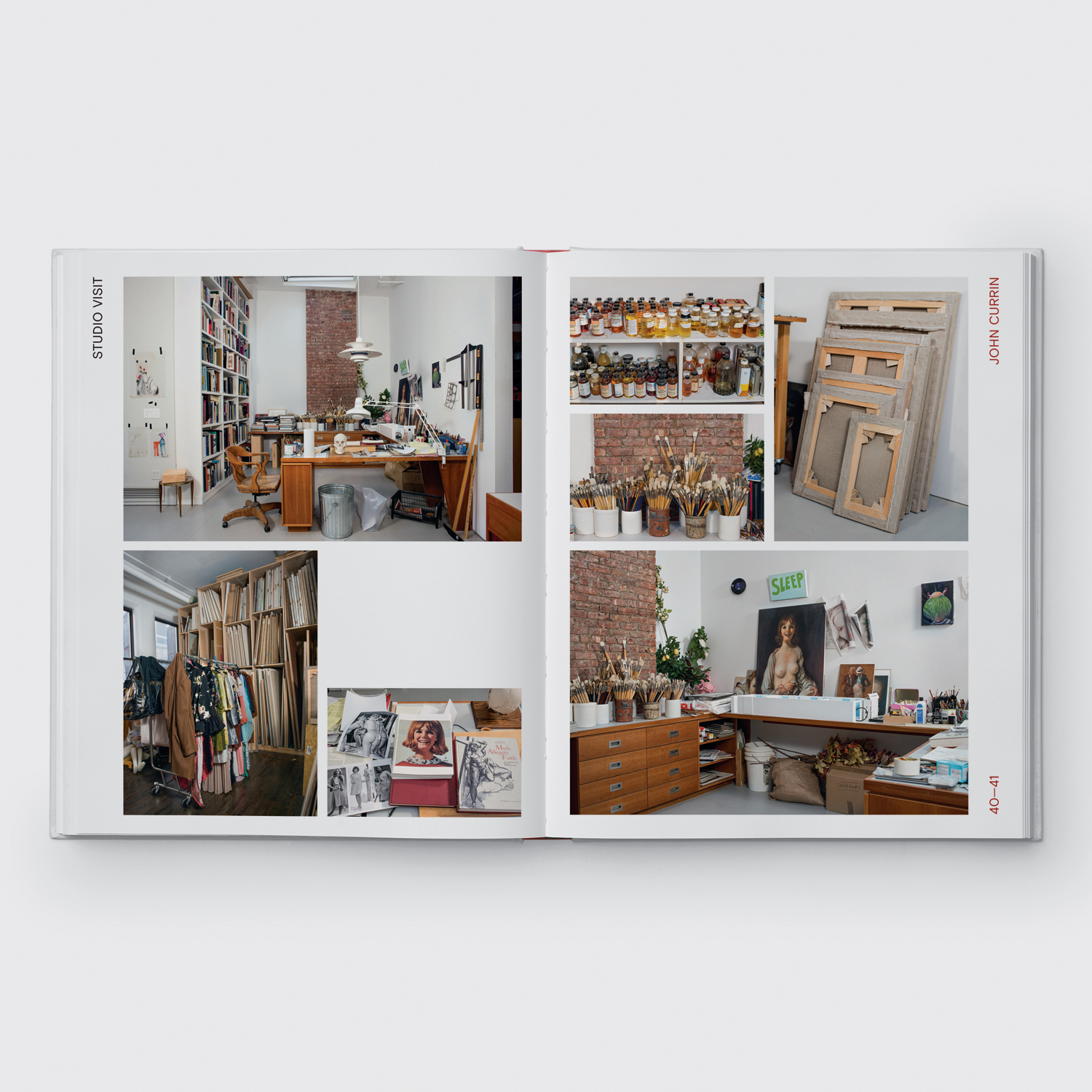 Equally, anyone who doubts their creative abilities will benefit from the demystifying side of Open Studio Take a spray can, paper and some dried pulses and you too can make a work with Rashid Johnson; take another spray can, some more paper, and the stencil supplied in the book, and you can make a work like Lawrence Weiner does.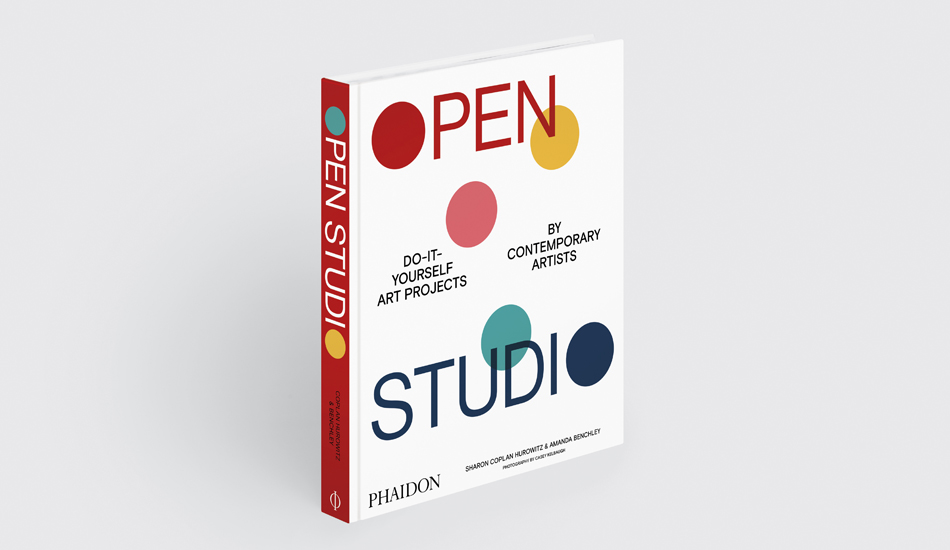 As the book's authors put it, Open Studio "is an opportunity for YOU to be the artist." Take up that opportunity, by buying a copy of the new book, here.