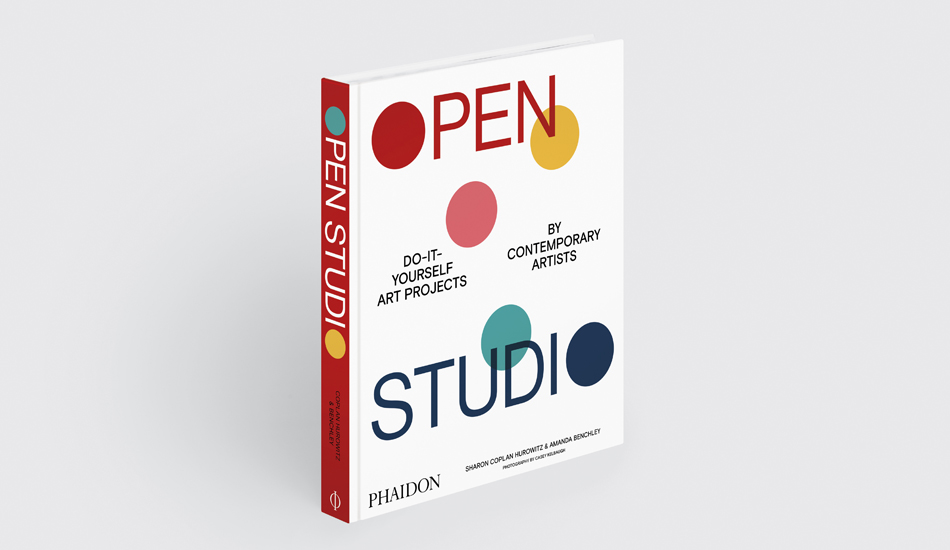 Open Studio is the gift to reinvigorate their artistry
This collection of DIY projects by contemporary artists is one of our better books for a better year ahead. Give someone you love a copy!
OK, so 2020 hasn't exactly been a year overflowing with joyful inspiration. Many of us might have had more time for personal projects, but the lockdown, combined with the general malaise hanging over both the economy and our collective health hasn't exactly made for the ideal creative environment. 2021 looks as if it's going to be quite different. Are you or your loved-ones ready to blaze new creative trails? Maybe you need to gift them a little help to jump into the new year ahead. That's where Open Studio comes in.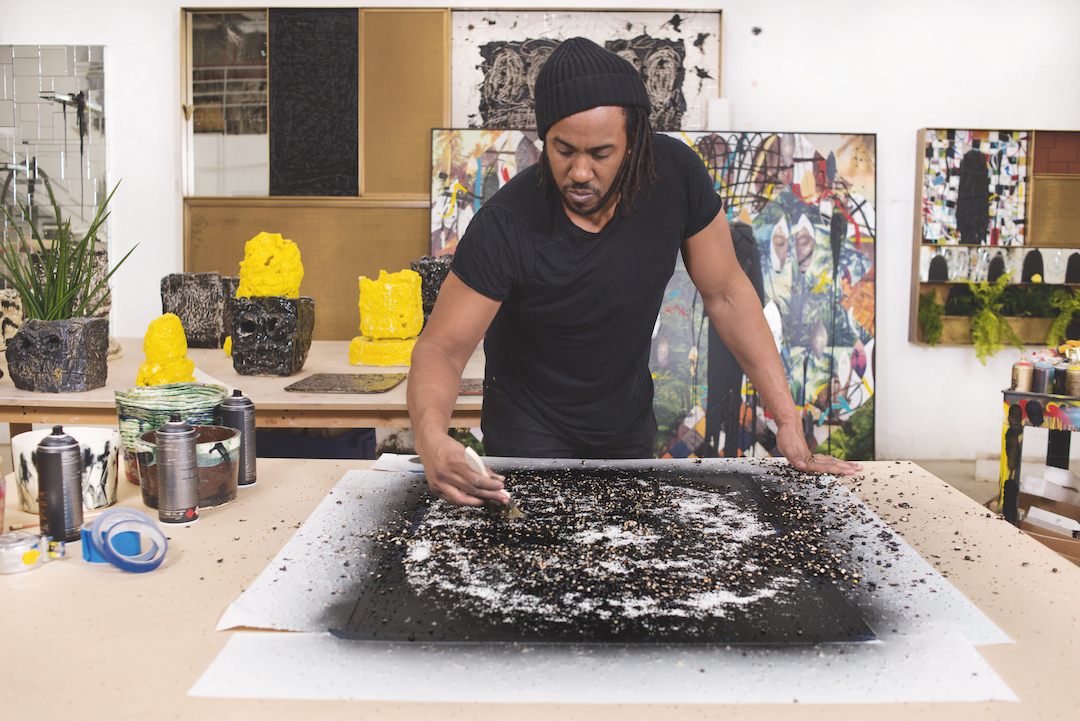 Subtitled Do-It-Yourself Art Projects by Contemporary Artists, our new book offers hidden insights into the way artists work within their own studio spaces. Give this book to a loved one, and you'll be giving them unrivalled access into the creative spaces of such acclaimed artists as Rashid Johnson, Sarah Sze, Marina Abramović, George Condo, John Currin, Thomas Demand, Rachel Feinstein, KAWS, Lawrence Weiner and many, many others.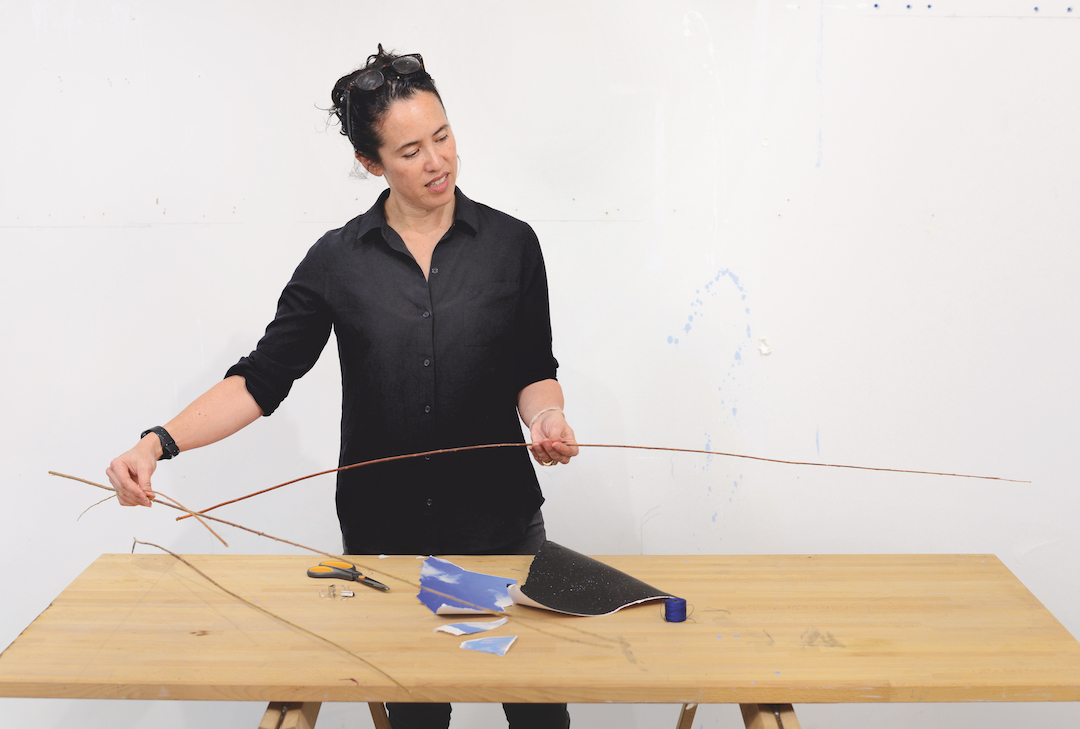 The book's authors, Amanda Benchley – a freelance filmmaker and journalist who has worked for the Wall Street Journal, the Metropolitan Museum of Art and Sotheby's – and Sharon Coplan Hurowitz – an independent curator, art advisor and print publisher – have drawn on their enviable art-world contacts to give readers true VIP access into many of the most impressive artist studios in the world.
Open up Open Studio and you'll discover that, for example, John Currin works mostly alone, with few assistants, "in a large, quiet, sun-soaked studio in New York's Gramercy Park that allows him to paint by the cycle of daylight rather than using artificial light," or that Alex Israel's place in Los Angeles " is anchored by an original, LED American Idol sign that scrolls across its mezzanine, overlooking two large shaped paintings of his profile and an oversized LA cityscape-on-canvas emblazoned with the expression 'Number is a Feeling', a 2016 work from Alex's collaboration with author Bret Easton Ellis."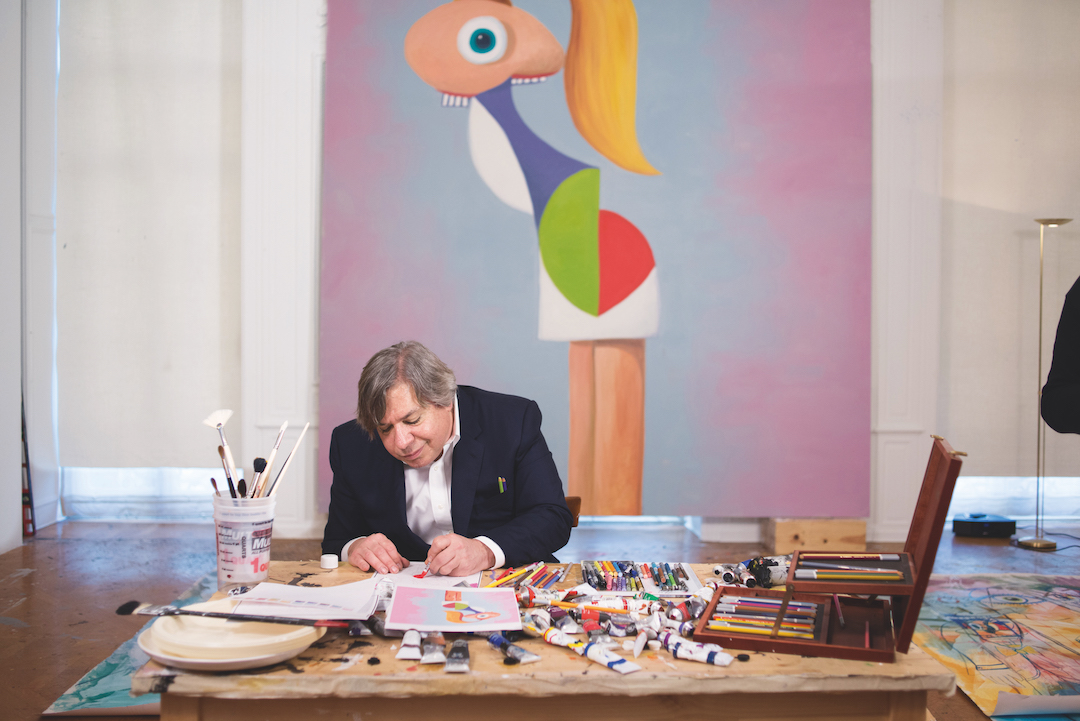 However, Open Studio is more than an access-all-areas studio guide. Each featured artist describes a creative project readers can undertake. Some, such as Rashid Johnson's scattered-grains-and-spray-paint picture making, Love in Outer Space, are pretty easy; others, such as Julie Mehretu's potato print, are actually a little more challenging; a few, including John Currin's guide to palette preparation, or Marina Abramović's counting exercise, are more preparatory, artistic exercises, than full, beginning-to-end art projects. Some artists, such as George Condo, even contribute a dedicated insert, enabling the book's owners to complete the work on the page.
Both a guide to the lives of today's great artists, and a manual for greater, personal creativity, Open Studio will help your loved ones restart their art in 2021. But don't take it from us; WWD says with this book, "the reader becomes a late collaborator with each artist," while W Magazine describes Open Studio as "a refreshing departure from the established art world script."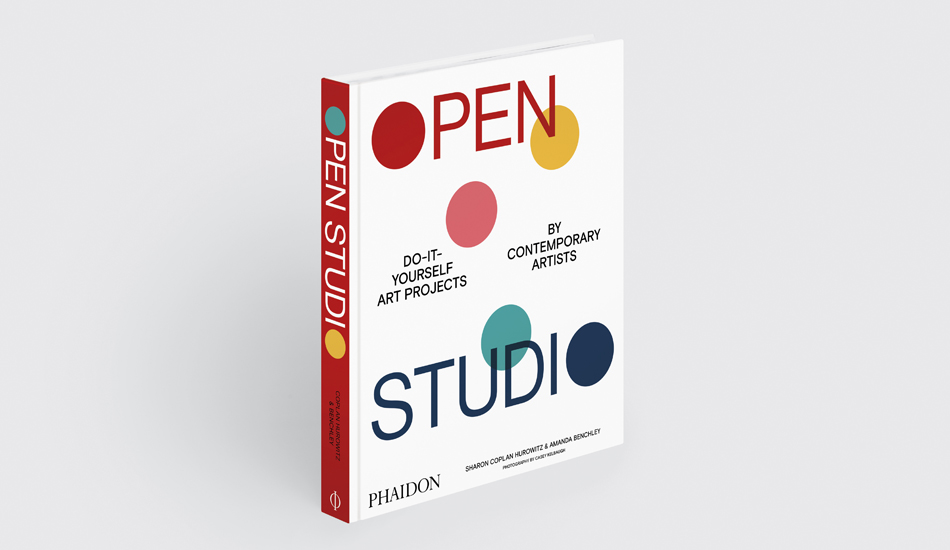 To find out more and order your copy of Open Studio go here, and let's all look forward to some better days of creation in 2021.