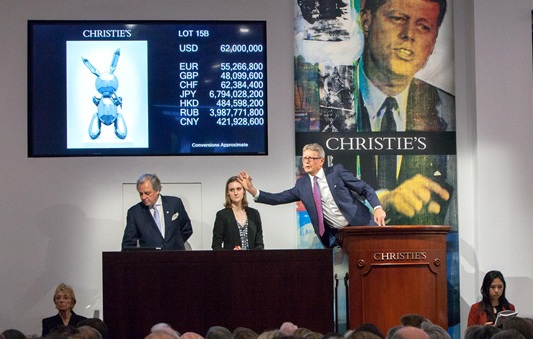 Is Jeff Koons on a par with Duchamp?
Christie's set a new record when it sold Koons's Rabbit last night. Is it time we viewed him as Duchamp's equal?
If money talks, then it was certainly saying something at Christie's in New York last night when, Rabbit (1986) a characteristic stainless-steel sculpture of a balloon bunny by America artist Jeff Koons, went for $91,075,000, making it the most expensive work by a living artist to have sold at auction.
Should these high figures drive us to reassess Koons? Perhaps not in isolation, but money does matter, though not in the way you might at first imagine. A new exhibition, opening this Sunday, 19 May, at Museo Jumex in Mexico City focuses on the common ground between Koons and a much more widely admired figure within early modern art, the godfather of the readymade, Marcel Duchamp.
The show, Appearance Stripped Bare: Desire and the Object in the work of Marcel Duchamp and Jeff Koons, Even, is curated by the New Museum's Massimiliano Gioni, and pairs Koons and Duchamp's pieces to "address key concepts about objects, commodities, desires, and the artist's relationship to society."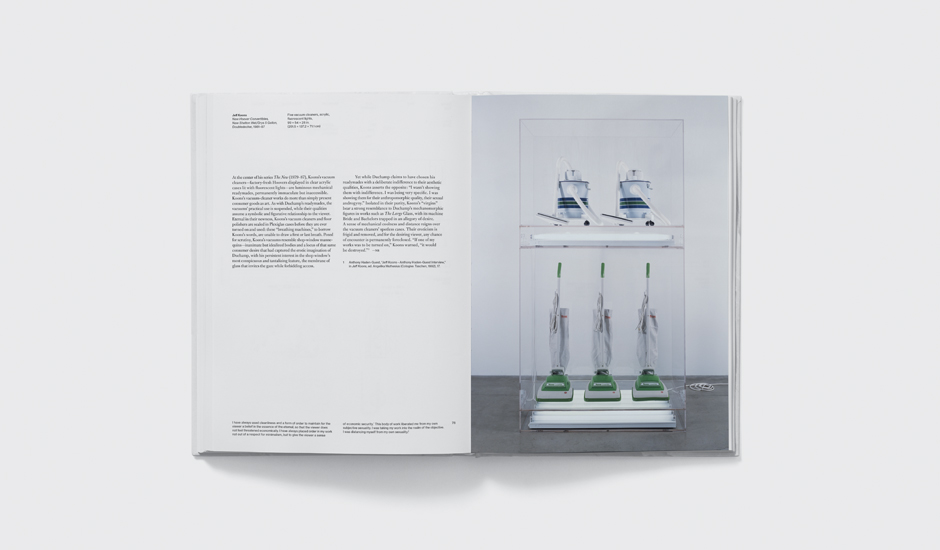 "Though their creative universes are separated by decades, both artists questioned the function of objects and the allure of commodities as they developed separate but complementary philosophies of desire and taste and proposed new ways of thinking about art and the self," writes Gioni in the show's accompanying book. "In 1913, when Duchamp initiated his investigation into 'shop windows…hiding…coition through a glass pane,' he began to explore the relationships that tied sexuality and commodity culture and to examine how artists are implicated in new economies of desire.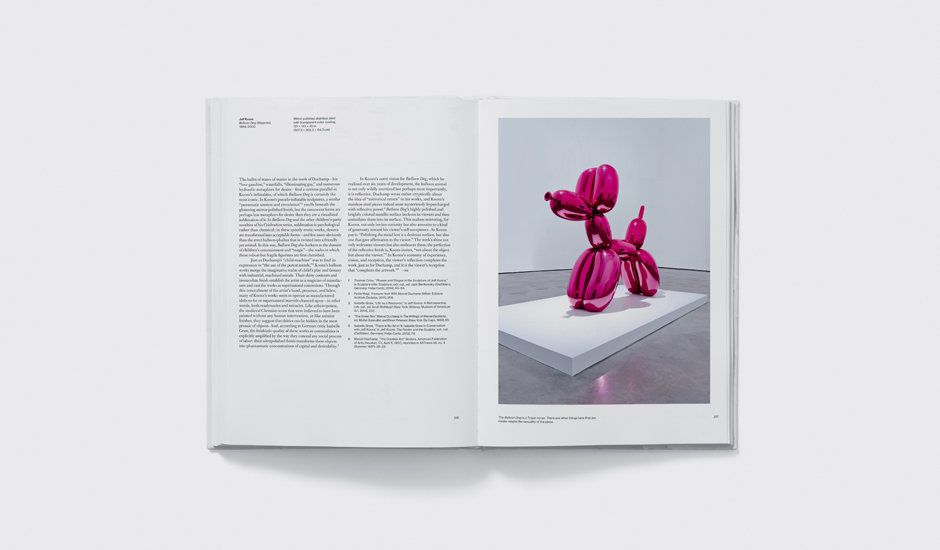 "Many of these same ideas return, expanded and transformed, in the work of Jeff Koons, who, since the late 1970s, has contemplated a similar world of desire found in shop windows and mass-produced objects, creating his own pop-up philosophy in which guilt and pleasure align with dreams of social mobility and class emancipation.
"The transition from the work of Duchamp to that of Koons highlights other fundamental changes in twentieth century culture that bear on definitions of subjectivity and labour as well as designations of value and taste — all of which initiated heated debates concerning morality and sexuality, authorship and ownership, integrity and corruption.
"Placing the work of Koons and Duchamp side by side, the exhibition acts like a hall of mirrors that reflects, distorts, and amplifies the two artists' similarities and differences within a complex 'regime of coincidences' to borrow one of Duchamp's peculiar expressions.
"The exhibition and its publication map the trajectory from the readymade to the facsimile, uncovering an 'erotics of things'— as theorized by art historian David Joselit — that both Duchamp and Koons expose in their objects and hyperrealistic replicas.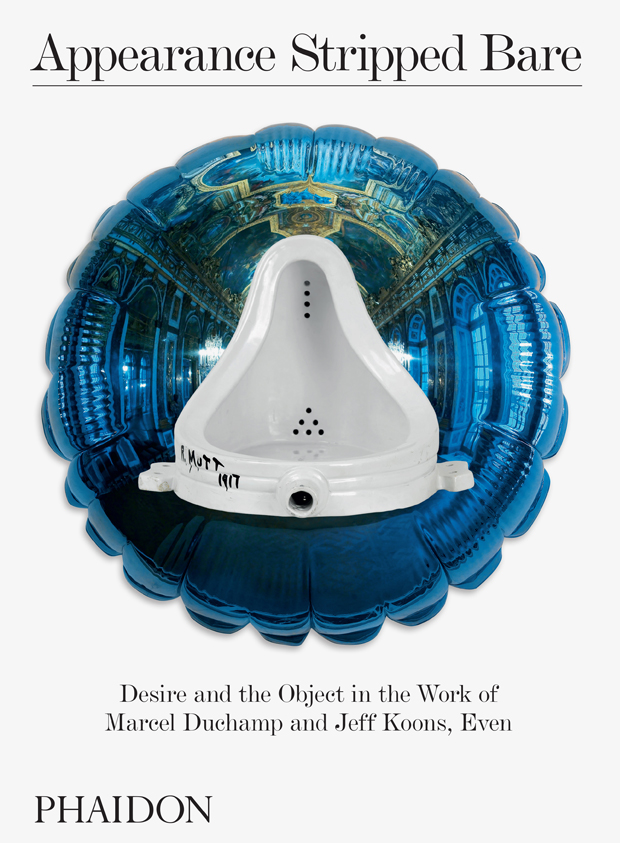 "The sexual metaphors found in technology are another shared perception, as the work of both artists flirts with what Walter Benjamin referred to as 'the sex appeal of the inorganic.' Eroticism, gender, and the defiance of ethical norms are also central to their oeuvres, especially in the more explicitly sexual works, in which both Duchamp and Koons have delineated new anatomies of desire. The outsourcing of artistic labour and the construction of the artist's public persona are other affinities, and both strategies yield a similar disposition of detachment and removal — a new 'beauty of indifference,' as Duchamp called it. Through these games of resemblance and opposition, the exhibition reveals how Duchamp's and Koons's works oscillate around similar enigmas of invisibility and exposure, secrecy and revelation."
For more on what unites and separates these artists, order a copy of Appearance Stripped Bare here.