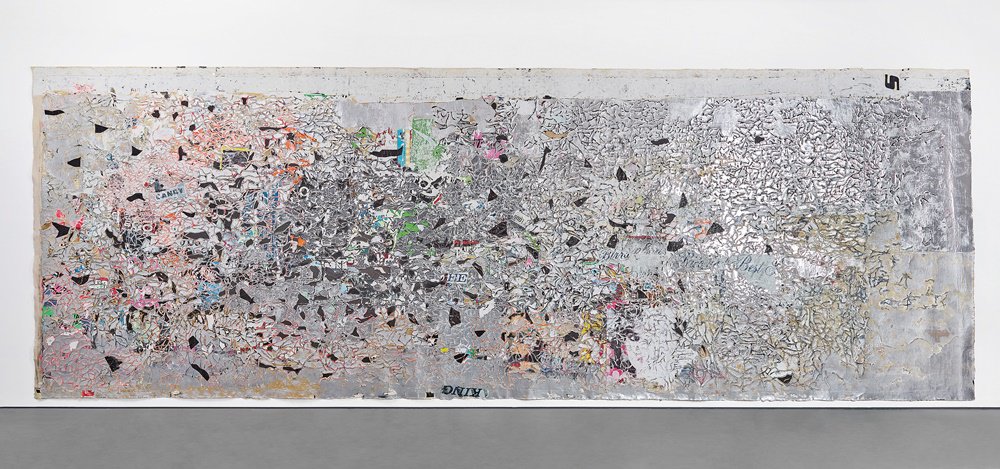 John McEnroe's $9m Mark Bradford map
The US tennis champ, the Beatles and cult leader Charles Manson could help Mark Bradford set an auction record
The LA artist Mark Bradford likes to make maps. However, they are massive fraying cartographical works - not the kind of thing you keep in your car's glove box for when your iPhone won't hold a charge.
As the critic Sebastian Smee explains in our forthcoming Mark Bradford book, the artist is interested "not just in maps and aerial views but in the ways these representations break down, in a sense failing the immediate reality they were supposed to describe. Instead of functioning as indices to an ideal – the planned, rational city – they testified to the disintegration of that ideal."
Bradford is African-American and lives in LA; many of his representations of urban failure fall along race lines. Now a new map work going up for auction at Phillips next month, may well set a record for the artist, thanks in part to its ghoulish, geographical theme, and its prominent owner.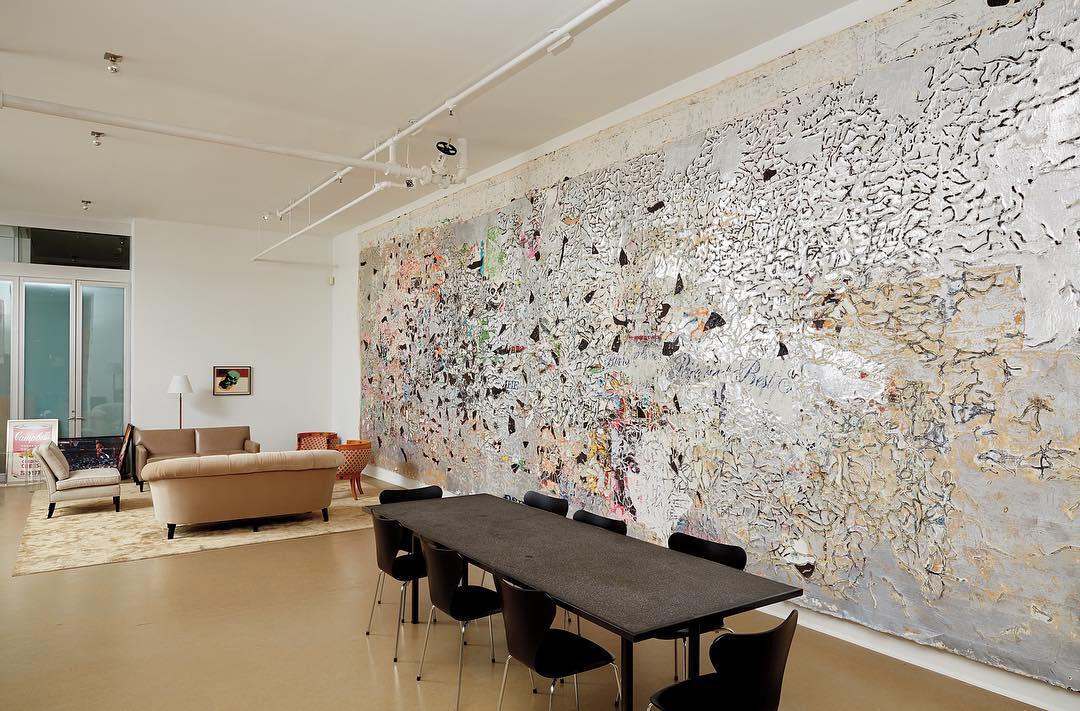 Bradford made Helter Skelter I, a black and white work, in 2007. The title comes from the 1968 Beatles song that LA cult leader Charles Manson claimed prophesised a forthcoming race war between blacks and whites.
Manson was jailed for murder, and the war never came, though Bradford's 10-metre long work, created from posters, advertisements and flyers found on the streets of L.A., still brings to mind a fractious city of unmingling monochrome groups.
This powerful, signature work will form part of Phillips' 20th Century and Contemporary Art evening sale in London on 8 March and carries a record estimate for Bradford's work of £6-8 ($8.3-12.5) million. The price is no doubt helped by the piece's provenance. The tennis champion turned prominent collector John McEnroe currently owns Helter Skelter I and says his habit of "buying monumental, expressive works" is "driven by this idea that they would have a future life after my collection."
Also, the size of the piece means that McEnroe hasn't really got space for it; "It belongs in a museum really," he told the FT, "more people should see it."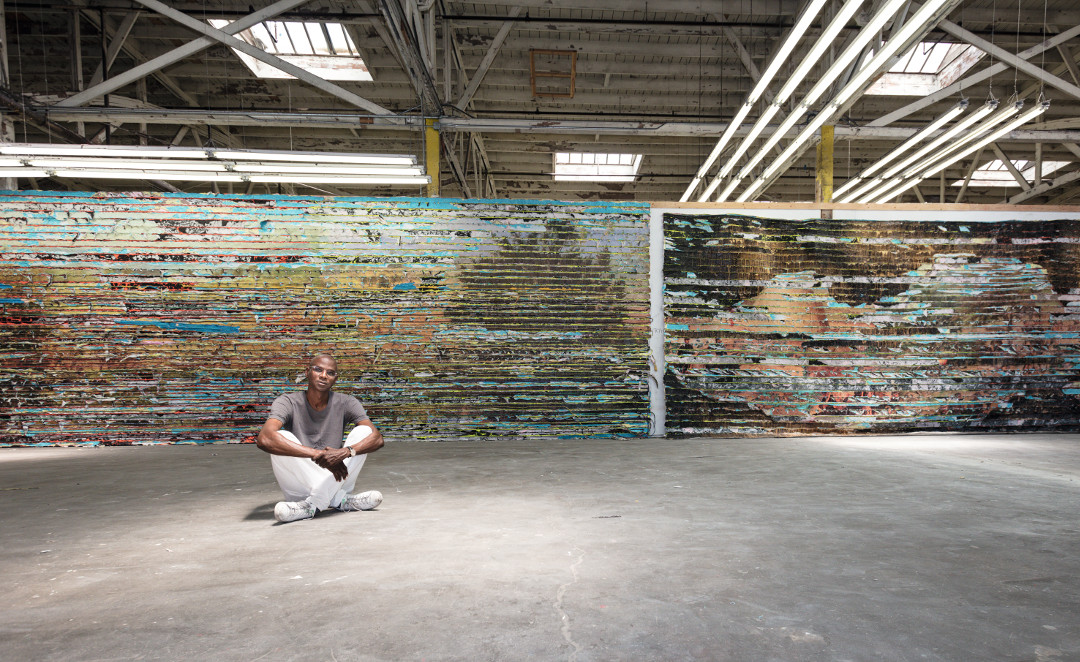 Let's hope this beautiful, dark work, brings a little enlightenment, wherever it ends up. For more on Mark Bradford order this book; more on collecting art, order this book; and if you're visiting LA don't forget your Wallpaper guide.