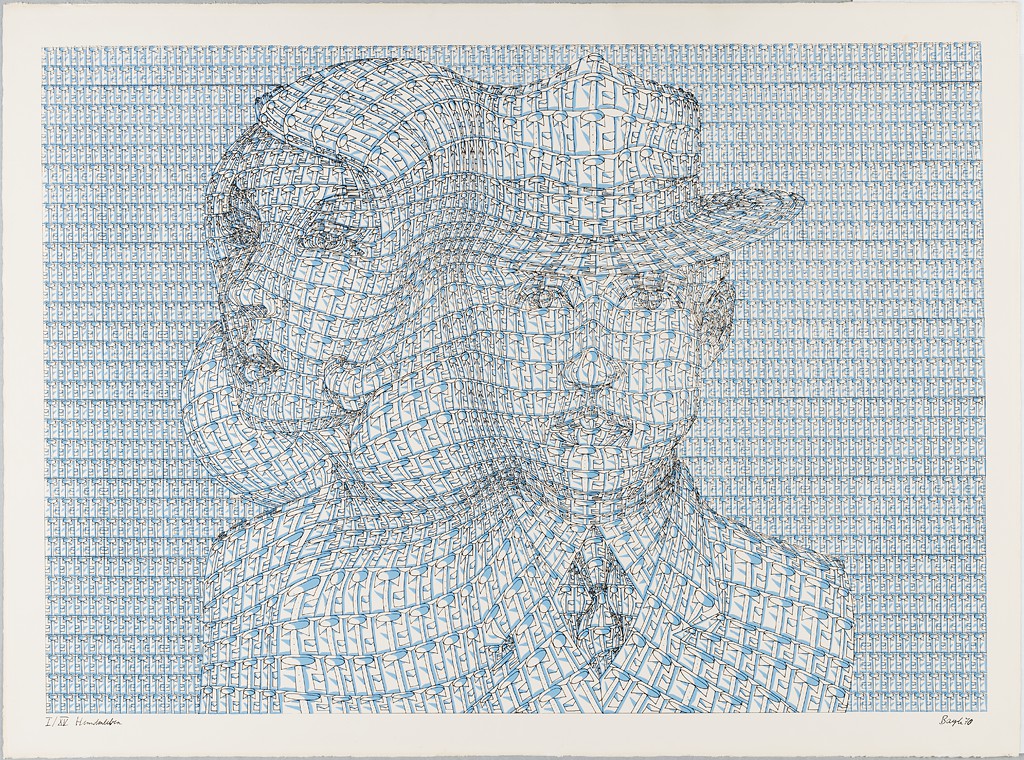 Thomas Bayrle on Elvis, America and Jacques Tati
Bayrle has much in common with more critical artists, but don't overlook the joy and humour in his pictures
During the 1960s, the artist Thomas Bayrle worked for big American ad agencies and printed posters for left-wing German radicals. He understood Capitalist Realism.
Capitalist Realism is a term used to describe a style of painting developed in West Germany during the early 1960s by such artists as Gerhard Richter and Sigmar Polke. These artists took "a deadpan look at West Germany's postwar culture," writes Alex Kitnick in our book, Thomas Bayrle Playtime, which serves as the catalogue for Bayrle's current New Museum show. "Its paintings reproduced vacation photographs and soft-core pornography, and, at first, the artists – at least some of whom had emigrated from the East – presented their work in explicitly commercial spaces, such as a Dusseldorf furniture showroom, in order to toy with the idea that their movement might also be a brand."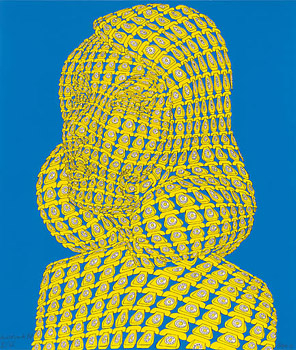 Bayrle wasn't a capitalist realist himself. He knew about Richter as well as pop and op art, yet he was also influenced by Frankfurt, the city he lived in, which was, as he tells Massimiliano Gioni in our new book, "the most American city in Germany."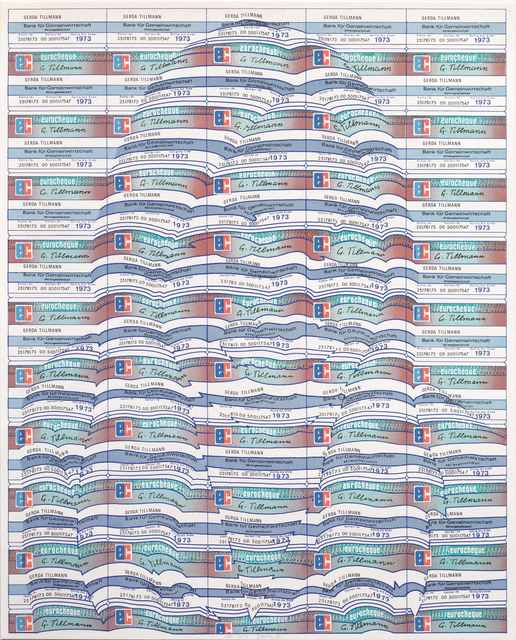 "In a way there was something more brutal about it, something more basic and simple, something cheap, but good," he says. "It was a place where literary culture was very strong, because of the newspapers – like the Frankfurter Allgemeine Zeitung and the Frankfurter Rundschau – and the book fair. And then there was the Frankfurt School, and the Institute for Social Research. All around you had American military basses and the GIs: even Elvis Presley ended up as a soldier in Germany and sang that Frankfurt girls got pretty faces."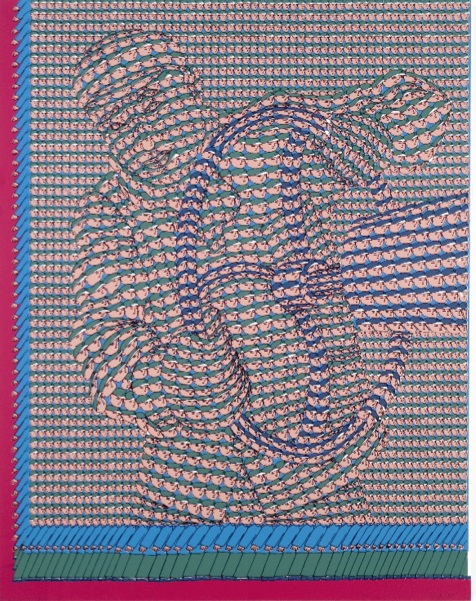 These influences go some way to explain why he made pictures of people from mass-produced items, such as shirts, buttons and coffee pots, as well as from assembly lines and factory labourers.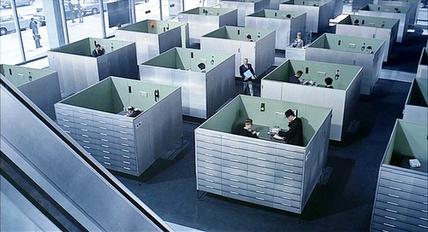 Yet, there is a wry or quirky humour in the images, which may have been drawn from an unlikely source: the French filmmaker and actor Jacques Tati, who lightly spoofed the standardisation and new technology of modern life.
"Tati's work was just wonderful," he tells Gioni. "But our reality was less happy than those movies. Everywhere in Germany, there was still the sense of recovery. And there was this unspoken promise hovering somewhere in the air, this idea that you had to be better, to do more, and that by working harder there would be some kind of salvation or improvement."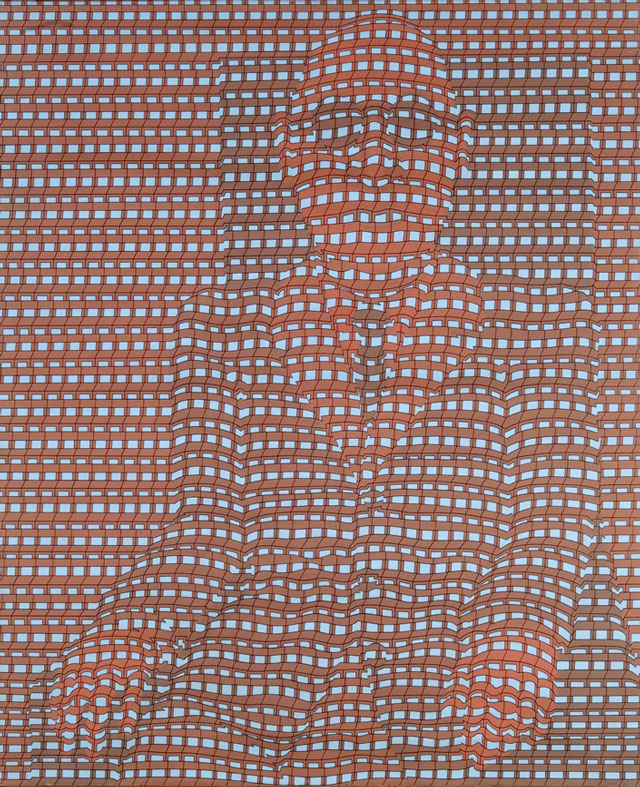 Instead of looking for too sharp criticism or depth, it might be better to admire and enjoy Bayrle's works like a classic Tati set up: a light reflection on and gentle satire of modern life, rather anything heavier; after all, he did once make a picture called Chairman, from a careful arrangement of chairs.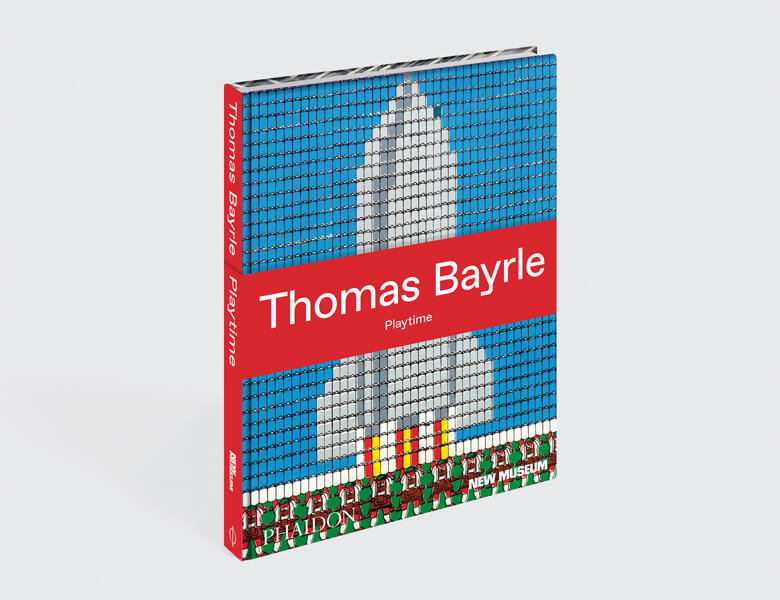 For more on this incredible artist, order a copy of our book Thomas Bayrle Playtime here.