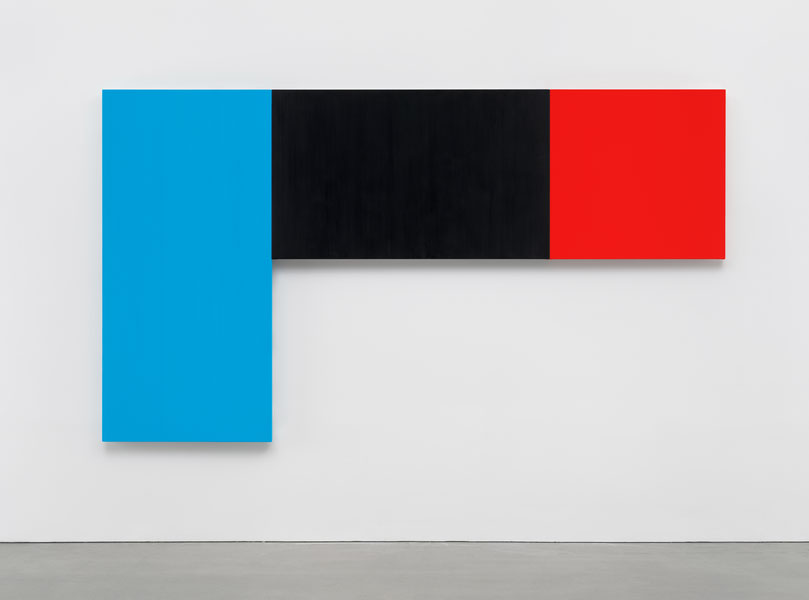 Ellsworth Kelly's last paintings meet his early plant art
Here's why the late artist's gallery chose to pair his final abstract works with his earlier botanical drawings
It's hard to look at an Ellsworth Kelly painting and think of much beyond the clarity and beauty of other Ellsworth Kelly paintings. The American artist, who died in December 2015 at the age of 92, had been creating his hard-edged abstract works for over sixty years. When his gallery Matthew Marks came to describe his final nine paintings, currently on show in New York, it compared these last works to earlier pieces. "A new diptych revisits a single-panel 1963 painting, eliminating the background and allowing the shapes to float free on the wall," explained the gallery, "and a three-panel painting is a variation of a 1954 collage Study for Four Color Panels."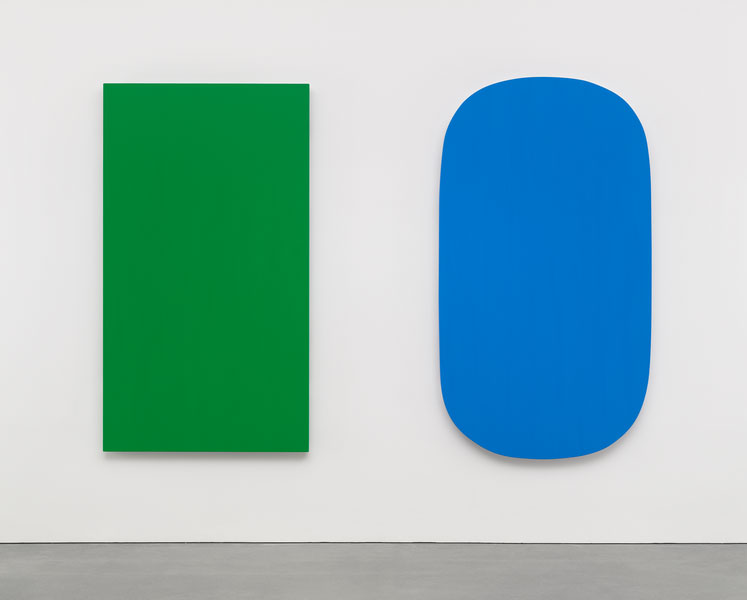 Yet if these nine paintings cap off a brilliant and precise career, the gallery's other Kelly show looks back to a more inchoate part of the artist's career: his plant drawings. Though the latest of these sixteen works were made during final decade of the artist's life, earliest date from the 1940s, and certainly serve, in the artist's mind, as a staging post between conventional figurative art, and his much more precise, later style.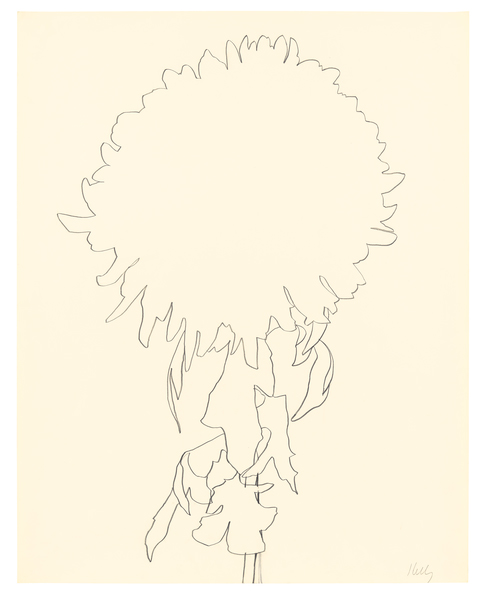 "The drawings from plant life seem to be the bridge to the way of seeing that brought about the paintings in 1949 that are the basis for all my later work," Kelly once wrote. "They are exact observations of the form of the leaf or flower or fruit seen. Nothing is changed or added."
Indeed, in some cases, such as Seven Oranges (1966), very little is added at all. With just seven circles Kelly is able to show us the world we all recognise, and also point the linear and curvilinear abstract art that he later pioneered.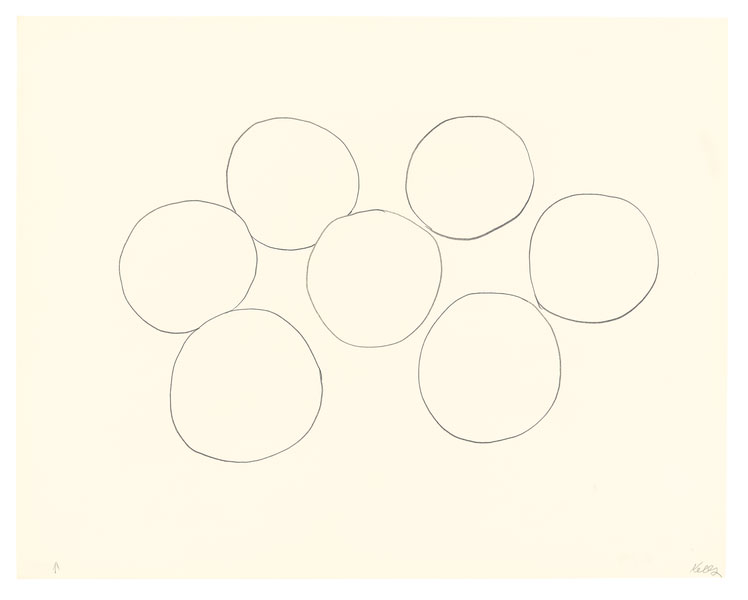 For more on the show go here; and for greater insight into his place within botanical artistry get Plant: Exploring the Botanical World.