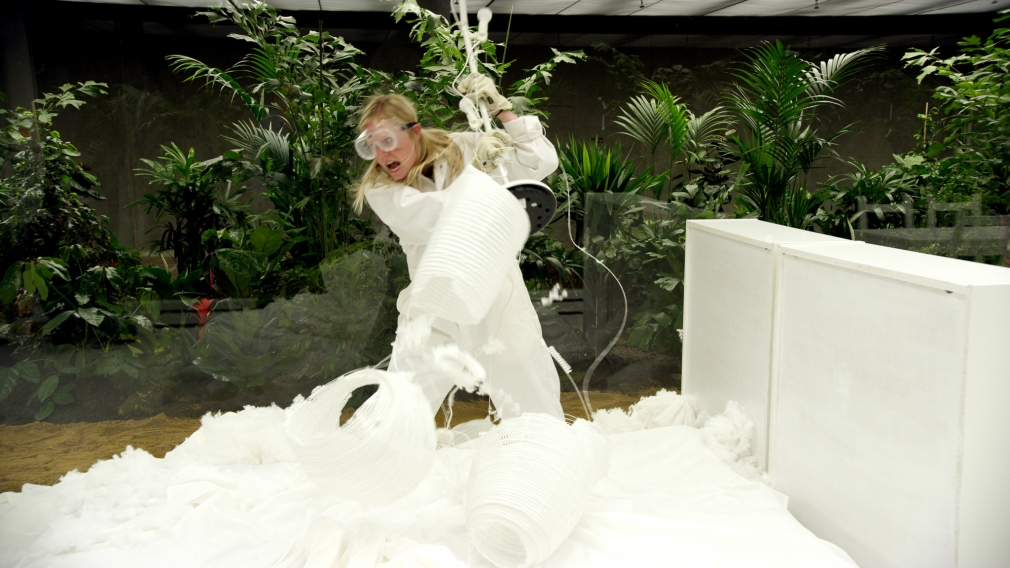 Doug Aitken wants to you to smash up his garden
Why has the artist has combined a hothouse with a live-streamed wrecking room in a Danish warehouse?
Denmark's new horticulturally themed ARoS triennial is taking a long look at nature's beauty and fragility. Entitled The Garden – End of Times; Beginning of Times, the show includes earlier visions of horticultural heavens, with works by Gauguin, Magritte and Watteau, in a show entitled The Garden - The Past, as well as contemporary garden-themed pieces, by such artists as Cyprien Gaillard and Elmgreen and Dragset in a section named The Garden - The Present.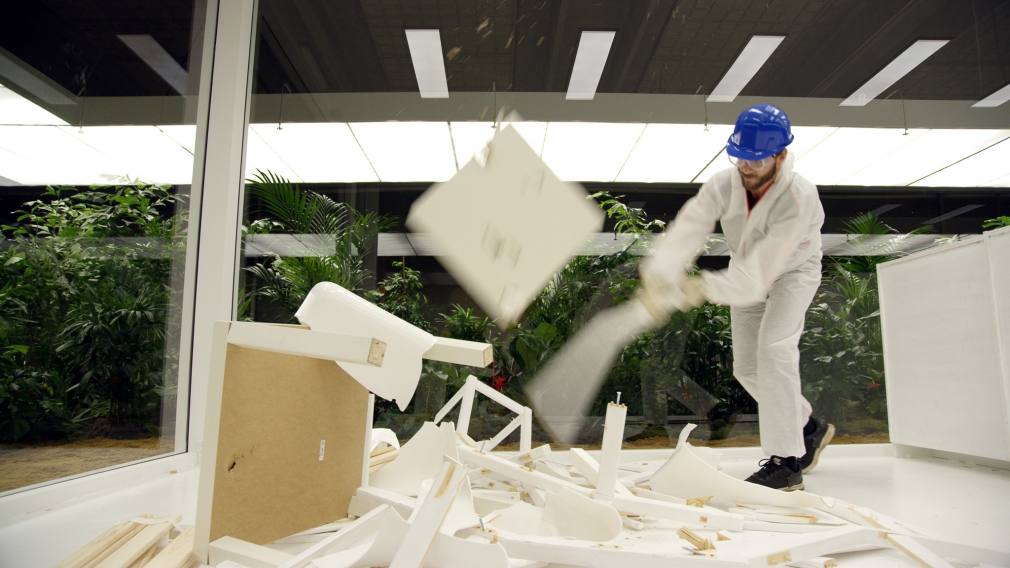 For a glimpse into the future, ARoS has invited the Californian artist Doug Aitken to install a speculative take on gardens yet-to-come. Entitled simply The Garden, Aitken's work combines a lush hothouse with a fantastically sterile, bulletproof glazed 'anger room' – or fully furnished space where paying visitors are allowed to wreck the furniture.
Up until the end of July visitors can enter a darkened warehouse in the Aarhus Harbour, progress through a ring of tropical, misted vegetation, enter a glass-walled box, and smash the hell out of its lightly furnished interior.
The quiet, contemplative beauty of nature, and the knuckle-headed thrills of destruction might seem opposed to one another, yet, Aitken argues, in the future they might meet the same needs.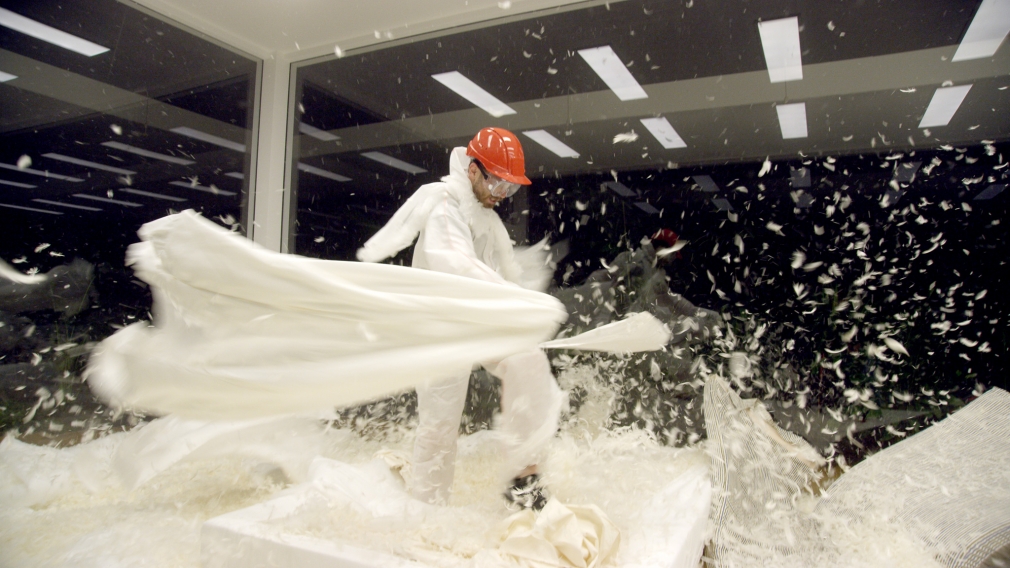 "We're witnessing, in the 21st century, nature and machines wedging themselves closer to each other and the line that separated the organic and industrial is now muddled, removing the defined space of reprieve that the 20th century garden was able to provide," explains the Californian artist.
Rather than celebrate the bucolic beauty of nature past, or lamenting today's urban sprawl, Aitken offer something subtler - a work that, as he says, highlights "the contrast between viewing the landscape as something which can be tamed and refined versus a place that is wild, dangerous, and desperate for survival."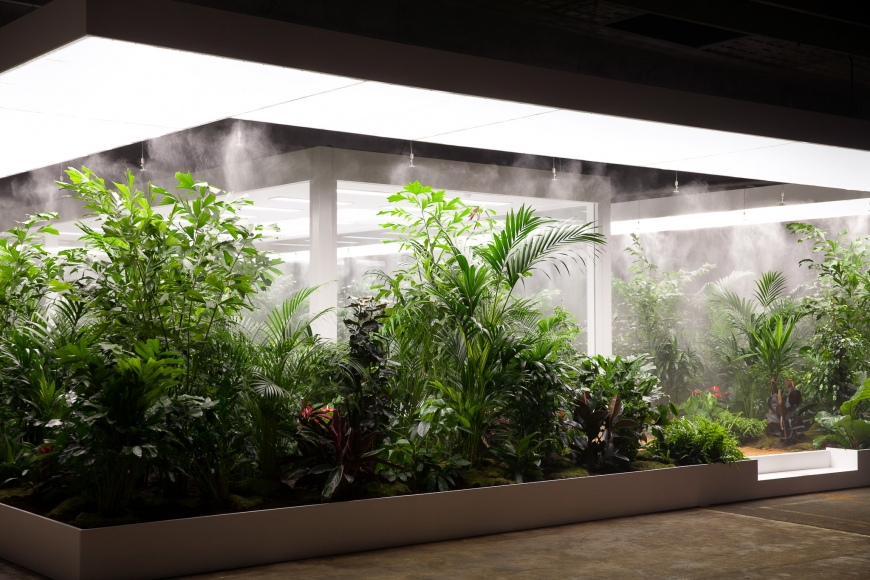 In a further twist, Aitken is live-streaming his garden, enabling anyone around the world the chance to witness, and perhaps draw a very modern sense of respite, from strangers smashing up the furniture in among these artificially cultivated fronds, where the plants are safe, and the lamps and sofas are heavily endangered.
For more on contemporary horticulture get The Gardeners' Garden; for more on Aitken's work and outlook out get Contemporary Artist Series book on the artist.