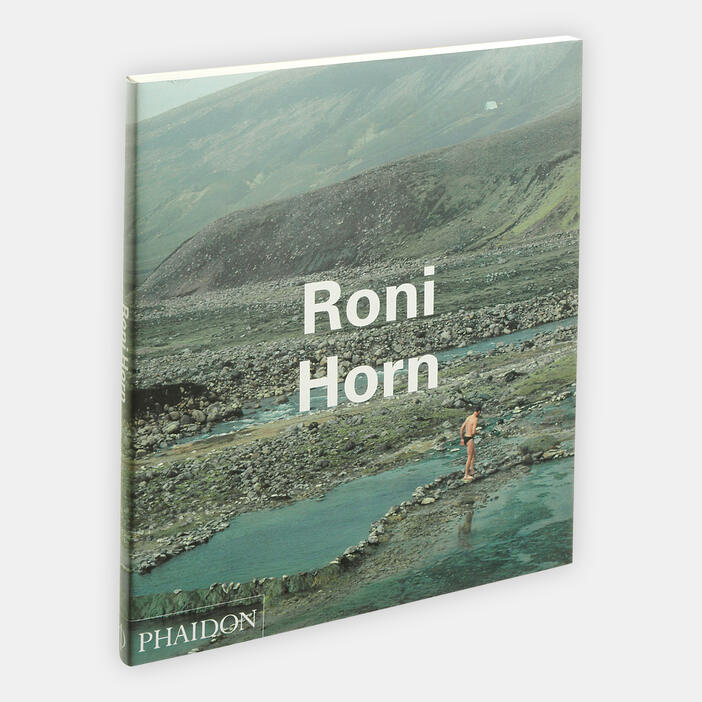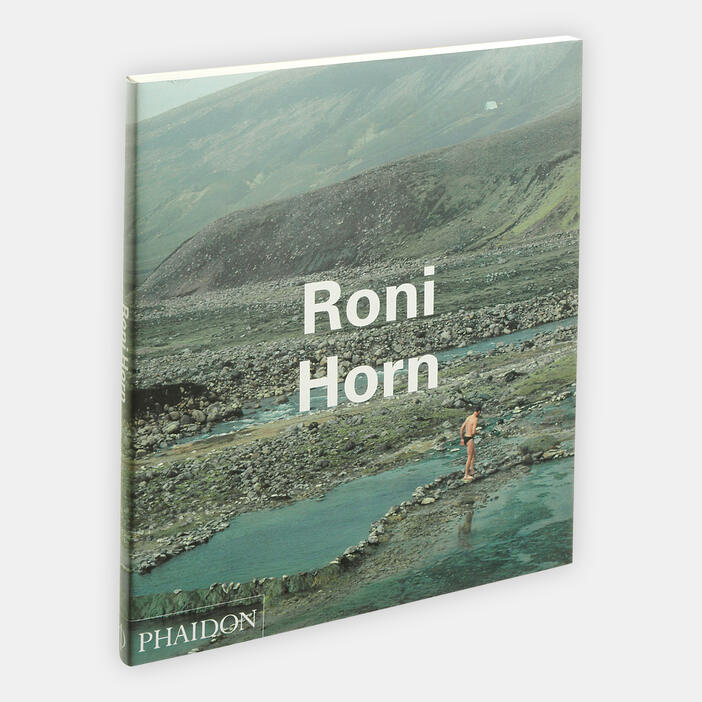 Roni Horn
Price AUD$55.00 Price CAD$59.95 Price £27.95 Price T45.00 Price USD$45.00
American artist Roni Horn (b.1955) is revered around the globe for the understated force of her beautifully composed works of art. She has concentrated on a small, highly personal selection of subjects. For instance, the tradition of Minimalist sculpture and our response to it is transferred with great sensitivity into her artwork. Asphere III, for example, looks like a solid copper sphere: in fact it is slightly distorted and thus asymmetrical. Horn frustrates our notions of contemporary sculpture, sharpening our awareness of experiencing the work and offering a heightened sense of environment and presence in the world.
Horn's care for detail and poetic subtlety have made her one of the world's most respected artists. Her use of poetry - such as William Blake's Tyger, Tyger or works by Emily Dickinson and Wallace Stevens - contradict the mass-produced look of the sculptures. One work, You Are the Weather (1994-5) involves numerous photographs of a young woman in the hot springs of Iceland. In this series of many nearly identical portraits with slight, barely perceptible differences in natural lighting, Horn mimics the serialization of Minimalist art for highly personal, even erotic imagery.

Independent curator and editor Louise Neri examines in her Survey the intricate themes and structures of Horn's complex body of work, which never the less retains its simplicity and directness. New-York-based curator Lynne Cooke discusses with the artist the recurring conceptual concerns across different media. Belgian art theorist Theirry de Duve focusses on the enigma of identity in the photographic installation You Are the Weather (1994-5), a series of 100 nearly identically composed portraits of a young woman bathing in Iceland, which reveal varying locations, emotions and atmospheric conditions to the attentive viewer. The artist has selected a short extract from the story 'The Apple in the Dark' (1967) by the Jewish Ukranian-born Brazilian novelist Clarice Lispector (1920-77). For Lispector, as for Horn, intense attention to objects and places is combined with a careful study of the role of language in perception. This volume contains the most comprehensive collection yet published of Roni Horn's eloquent writing on her own work and its influences.
Specifications:
Format: Paperback
Size: 290 × 250 mm (11 3/8 × 9 7/8 in)
Pages: 160 pp
Illustrations: 150 illustrations
ISBN: 9780714838656
Louise Neri was the American editor of the international art magazine Parkett from 1990 to 1999. In 1996 she was co-curator of the Whitney Biennial, New York; a curator of the 25th Biennale of Sao Paulo, Brazil (2001), under the direction of Ivo Mesquita; and a consultant curator for the 12th Biennial of Sydney (2000).
Lynne Cooke has been Curator at the Dia Art Foundation since 1991. She co-curated the 1991 Carnegie International and was Artistic Director of the 1996 Sydney Biennale. She is a lecturer at Yale University and is on the faculty for Curatorial Studies at Bard College, Annandale-on-Hudson, New York.
Thierry de Duve is an art historian and theorist based in Brussels. Author of several books on art and art theory, including Kant After Duchamp (1996), de Duve was also responsible for the survey exhibition 'Voici', which opened in November 2000 at the Palais des Beaux-Arts, Brussels.
On the Contemporary Artists Series
"The boldest, best executed, and most far-reaching publishing project devoted to contemporary art. These books will revolutionize the way contemporary art is presented and written about."—Artforum
"The combination of intelligent analysis, personal insight, useful facts and plentiful pictures is a superb format invaluable for specialists but also interesting for casual readers, it makes these books a must for the library of anyone who cares about contemporary art."—Time Out
"A unique series of informative monographs on individual artists."—The Sunday Times
"Gives the reader the impression of a personal encounter with the artists. Apart from the writing which is lucid and illuminating, it is undoubtedly the wealth of lavish illustrations which makes looking at these books a satisfying entertainment."—The Art Book