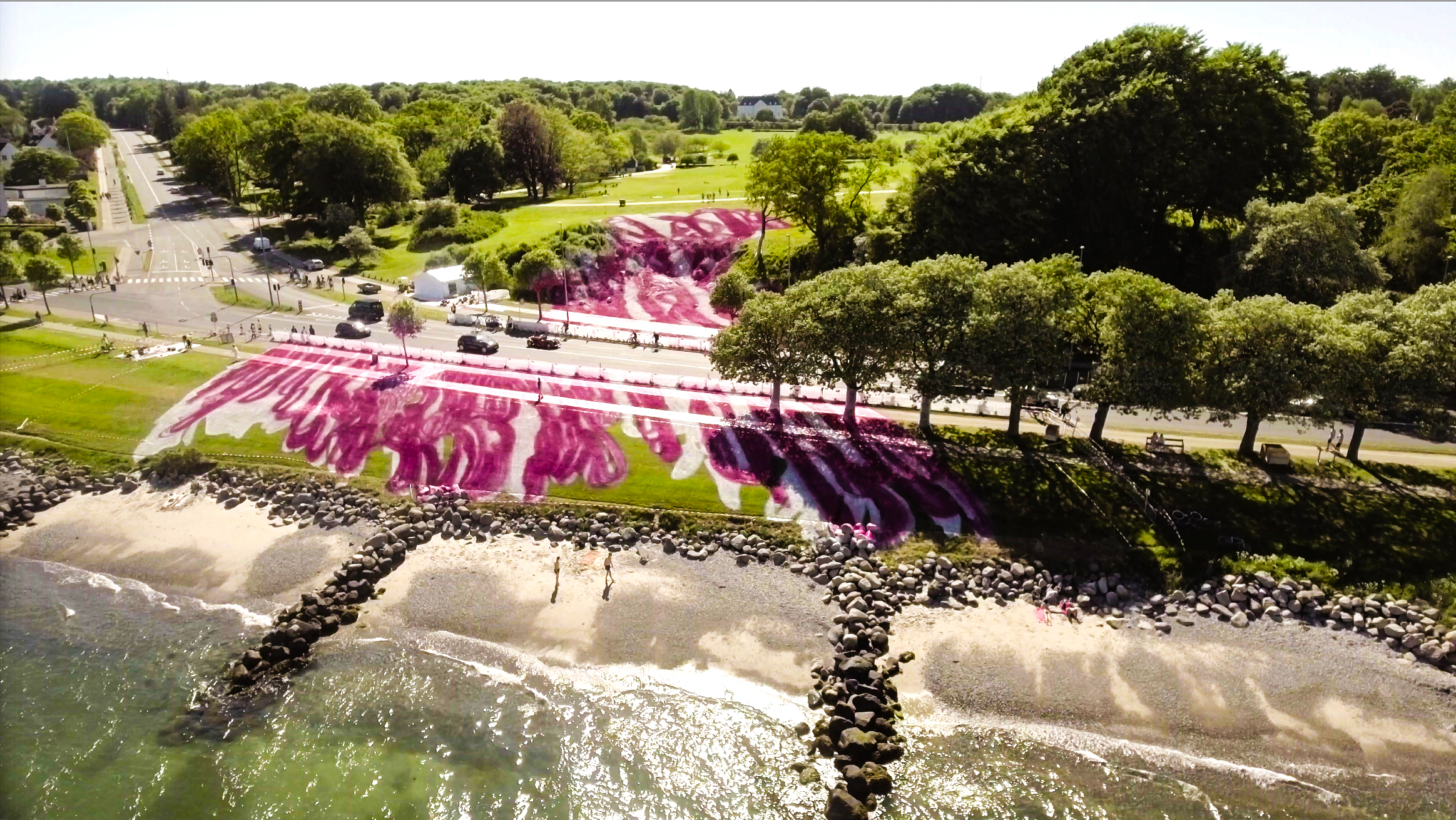 Kathrina Grosse paints Denmark pink
Aarhus's coastline gets a dash of colour, courtesy of this wild, German site-specific abstract painter
"Something has happened here, but what exactly?" writes Bob Nickas in our book Painting Abstraction. "Anarchic individuals run wild or a sudden force of nature?"
Neither really, though it is hard to get a handle on the work of the German artist Katharina Grosse. For the past couple of decades she has created painted works that are partway between site-specific, land-art-style installations and splashy, abstract graffiti.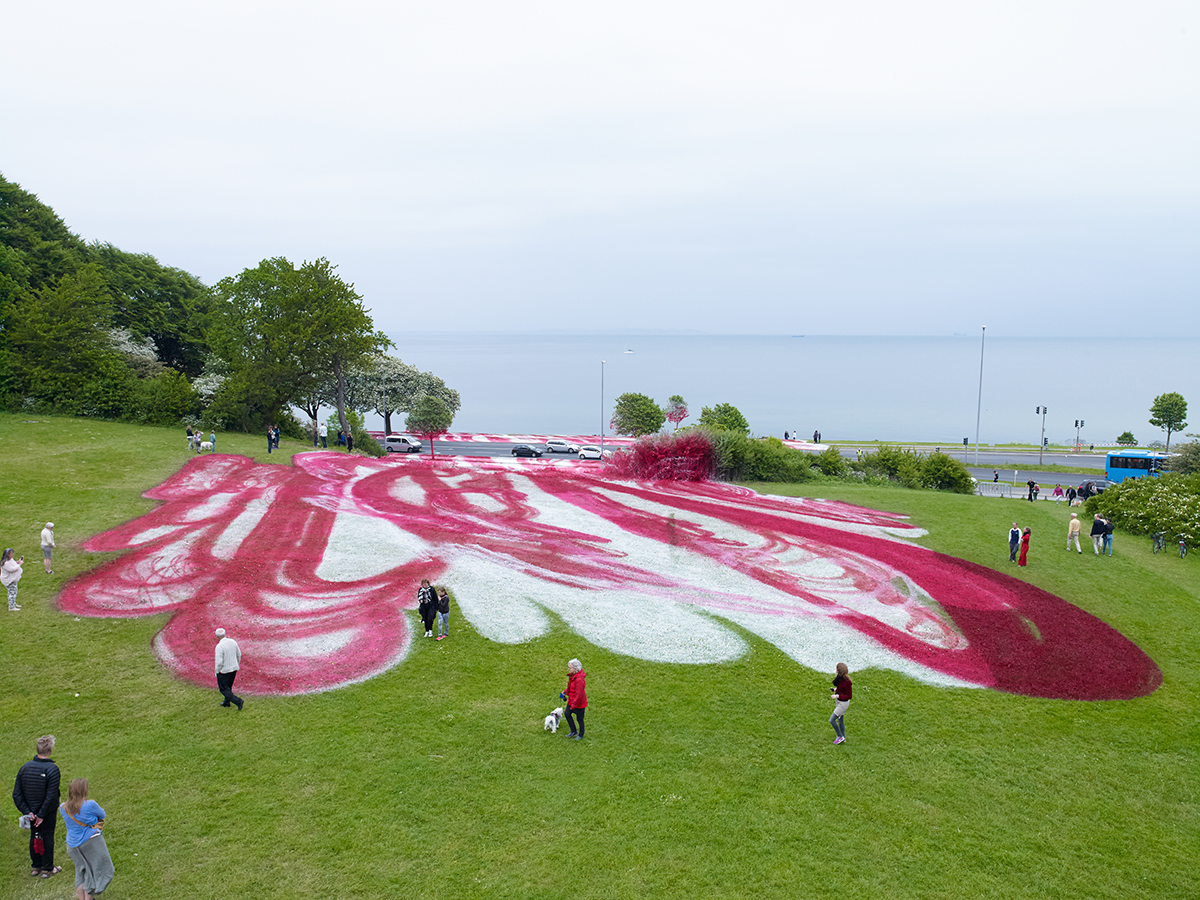 Her work 2016 installation Rockaway!, a wild reworking of a condemned beachside military building on New York's Rockaway Beach, won Grosse a great deal of press in the US. This summer, another waterside installation, in Aarhus, Denmark, could well draw a similar degree of attention.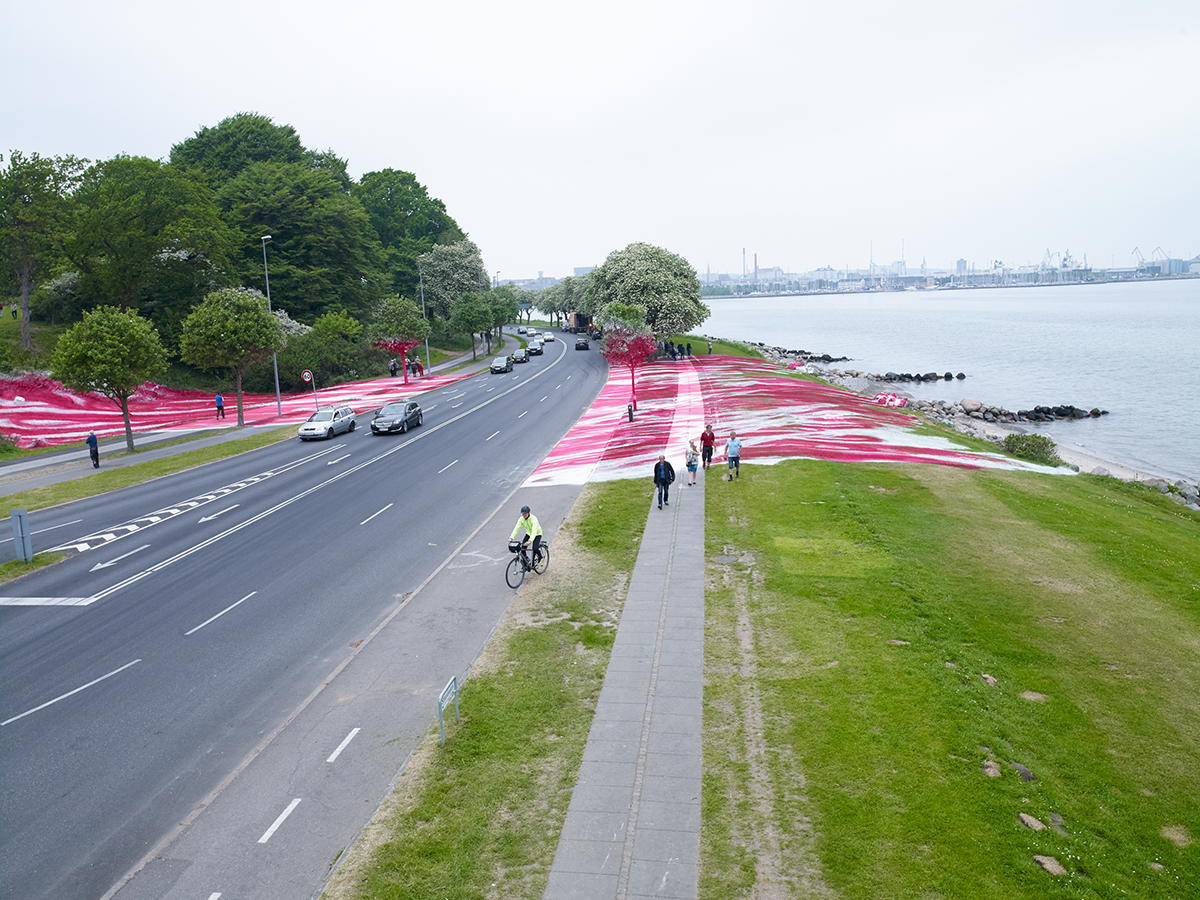 Grosse's Asphalt Air and Hair, is a pink and white reworking of the Aarhus waterfront, which forms part of the ARoS Aarhus Art Museum first triennial. Entitled, THE GARDEN – End of Times; Beginning of Times, the triennial is spread over two galleries at the museum as well as carefully selected locations in the city, as well as this coastal stretch along the bay bordered just south of Aarhus.
Grosse's work, which is on display until 30 July, is one of the more prominent pieces in the triennial, and will draw in the crowds, even if some will find it hard to get a hold on Grosse's signature style.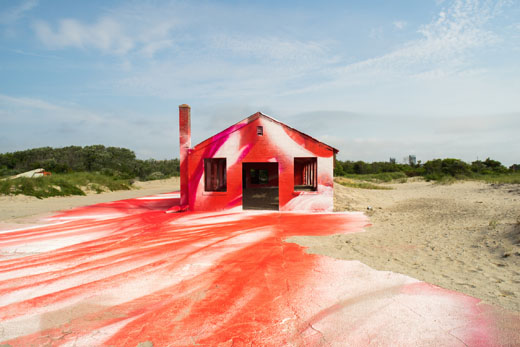 "There is no single vantage point from which the whole environment can be grasped, and it can't be absorbed in an instant, but only in a succession of moments and returns," Nickas writes in our book. "The support of a painting is usually a canvas. Grosse's support is a real space made unreal and inhabited by the work and the viewers." Just watch the road, and the water, while you take this one in.
For more on Grosse and her place within abstract painting get Painting Abstraction. For more artful interventions in public spaces, get Art & Place and 30:30 Landscape Architecture.