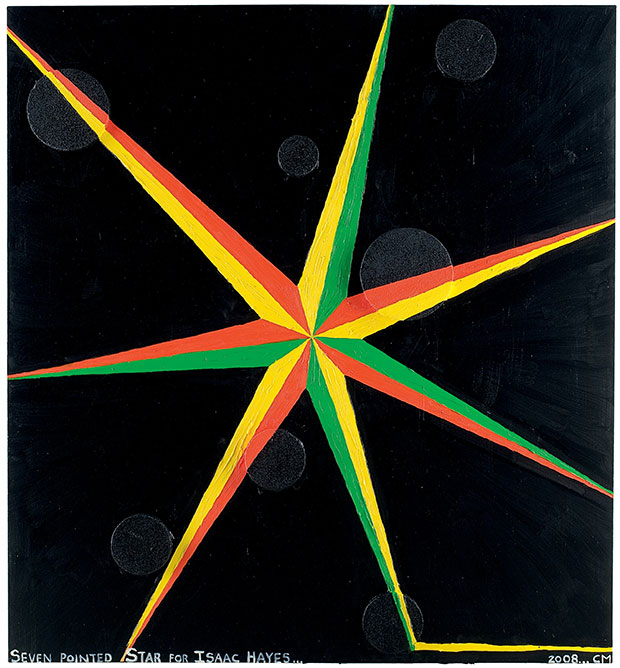 Chris Martin's homage to Isaac Hayes
He describes his inspiration as "an unconscious practice of drawing" in new Phaidon book
In Painting Abstraction: New Elements in Abstract Painting, Bob Nickas does a great job in showing how far from being dead and buried by more contemporary, conceptual forms of art such as mixed media or site specific art, abstract painting is not only surviving but enjoying a golden age. He looks at the work of 80 artists committed to upholding the great traditions of this genre on canvas, maintaining and extending the vocabulary of abstract art in myriad ways.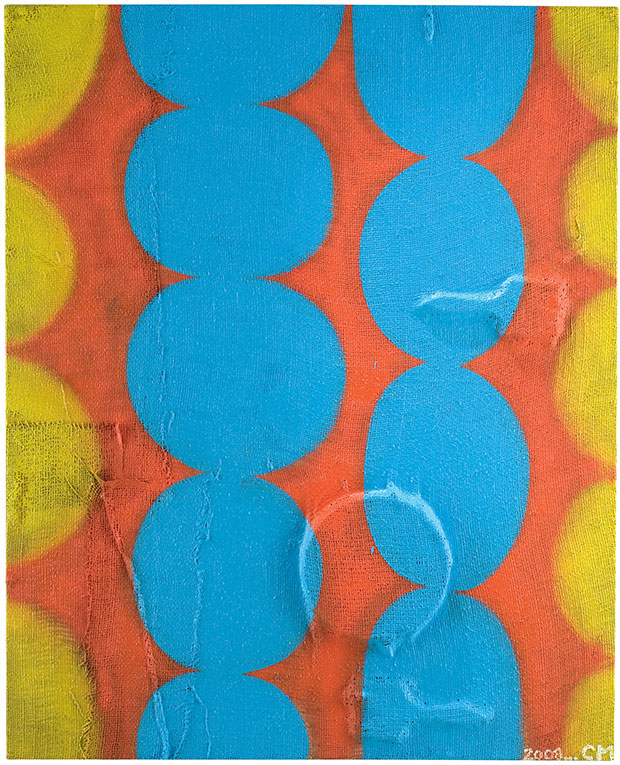 Among the most remarkable of the painters profiled by Nickas is Chris Martin. A student of Klee and de Kooning among others, Martin was also deeply affected by 15 years of working as an art therapist with AIDS patients, as well as the mentally ill. Helping them express themselves affected his own method – he describes his inspiration as "an unconscious practice of drawing." Which is not to say that he retreats into an artistic life of interior contemplation. What's great about Martin is the way he opens the windows of his studio to the funk of the street – James Brown, Gang Starr, Curtis Mayfield are all invoked in his work. He works on both large and small scale. He exhibits both indoors and out, unafraid of hanging out works to be bleached by the elements. Like Picasso and his snippings of Le Figaro, he attaches everyday objects to his canvasses, from styrofoam disks to bits of vinyl.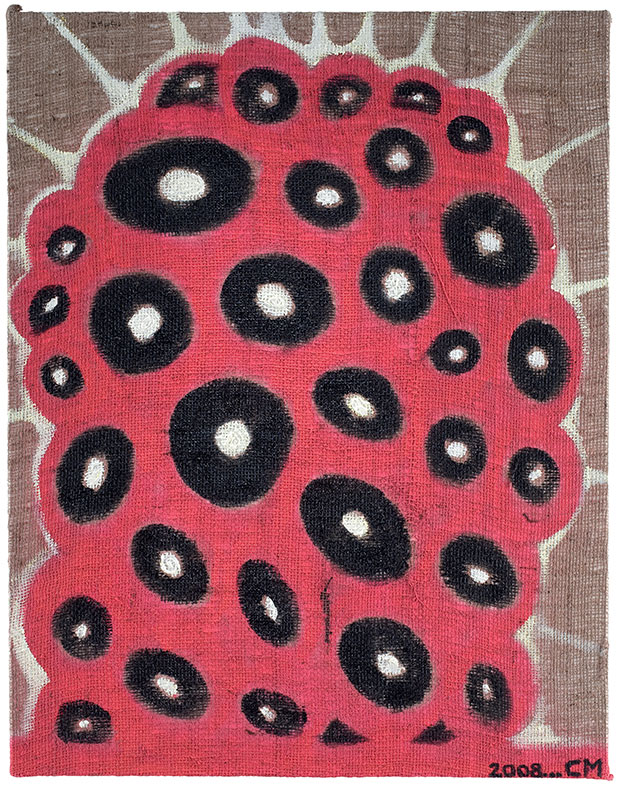 Despite describing himself as a "landscape painter", his paintings are at heart colourful and abstract. Take Seven Pointed Star For Isaac Hayes (2008), dedicated to the late soul singer, in which a stellar image in Rastafarian colours trails off into a cosmos studded with ghostly, button-like motifs. It showcases his burning, emotional vibrancy, an artist voyaging blindly, guided by his finely honed instincts and inspiration.
There's plenty more information like this in our newly updated Painting Abstraction, the most authoritative book on abstract painting currently available. You can pre-order it here.