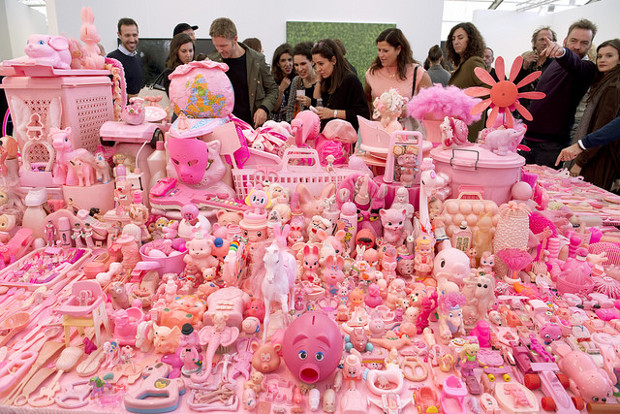 The story behind that pink table at Frieze
Artist Portia Munson tells us how her love of pink led to this feminist work, which is proving to be a hit at Frieze
It might sound silly to ask an artist what her favourite colour is, but Portia Munson will answer the question without delay. "I've always been attracted to the colour pink," the American painter, sculptor and photographer told us yesterday at the Frieze Art Fair. "As a child I really liked it. I started collecting pink things because I started to think "Why, as a woman, am I associated with this colour? What is it about this colour that is connected to women?""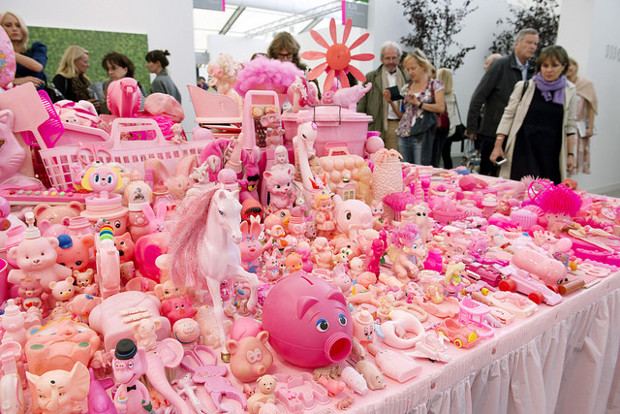 Munson's collection has proven to be quite a showstopper at Frieze. Pink Project: Table, on display at PPOW's booth (B19) is an overwhelming arrangement of pink consumer items, arranged with strict order on a four-metre long table, which, with no greater sign-posting than the look and arrangement of the goods, brings to mind thoughts of consumerism, gender roles, and the rapacious human need to acquire and discard stuff.
Munson began her collection in the late 1980s without any single artwork or simple message in mind. "It wasn't out of annoyance or frustration," she said. "It was just interesting. I just wanted to explore it. I started by collecting whatever I would find on the street."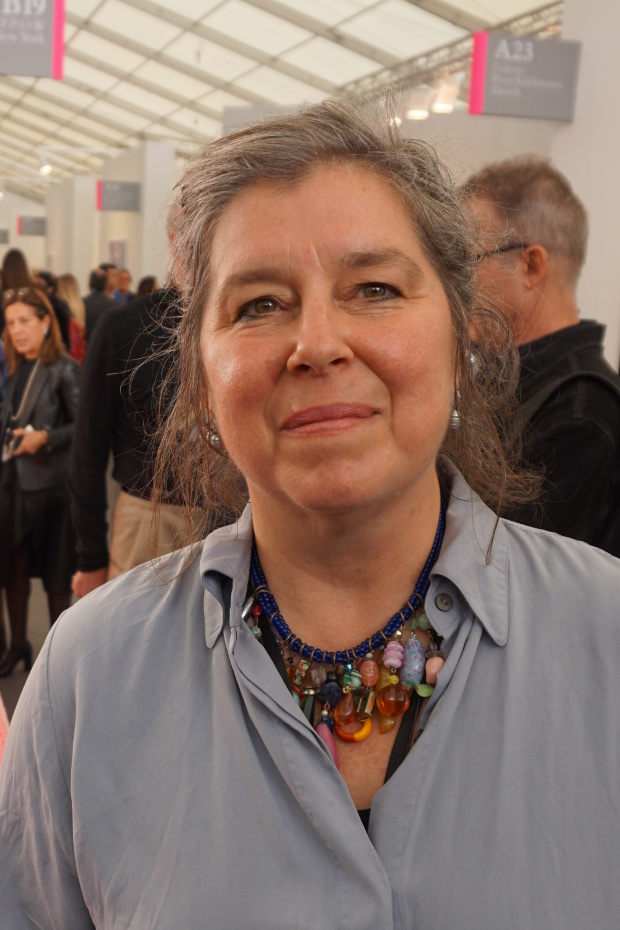 An early acquisition was a dolphin shaped hairclip that, to Munson's eye, "looked kind of sexual," she said. "I did a meticulous still-life painting of that object."
Yet as Munson's assemblage of pink, mainly plastic products grew, so she realised her collection qualified as a work in itself. Influenced in part by the British sculptor Tony Cragg's colour-ordered assemblages, Munson debuted her Pink Project: Table work at the New Museum's seminal Bad Girls exhibition in 1994.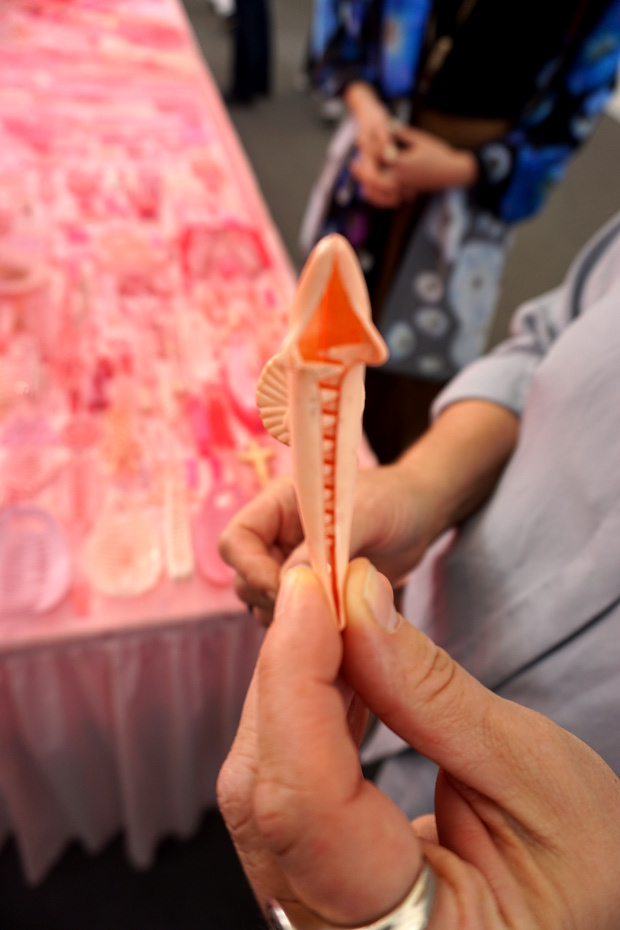 "Back then I was a young feminist artist, making works about women's identity," she recalled. "When I first showed it I felt I was doing something that was very taboo."
That initial shock has lessened over the intervening decades. Yet the work has also taken on new meanings too. "I'm also an environmentalist and I think this work has a very strong environmental message," said Munson. "It's a shrine to our time, or the time we're just leaving behind. We live in an age that's full of plastic. I hope that it will become a memory."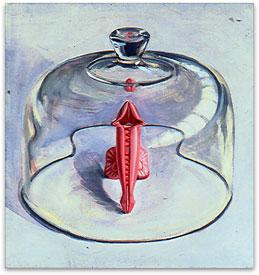 Munson used to set-up the Pink Project largely from memory, using just a few archive images to help her recall where the combs went and where best to place the hair slides. However, given Frieze's relatively tight installation times, the artist allowed the team from PPOW to install it in London, using more accurate plans and photos. "It was very quick," she said, "everything came out of its own box."
The work is dated 1994/2016, and the artist works hard to conserve her Pink Project, replacing any decaying pieces with suitable substitutes – making sure there are no obvious anachronisms added to break-up the distinctly late 20th century feel of the work.
"For example the Pink Ribbon campaign for breast cancer awareness hadn't been invented when I started on this, so I don't put any of those in there," she said, "I like to think of it as a time capsule."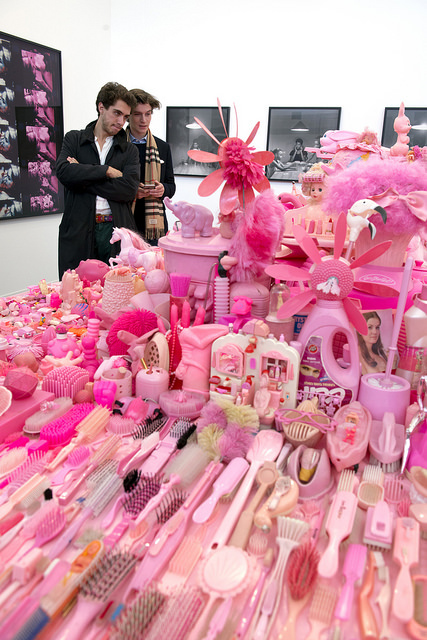 For more on feminist art get our book Art and Feminism. For more on Frieze get our new contemporary art book by the fair's makers: Frieze A to Z of Contemporary Art.