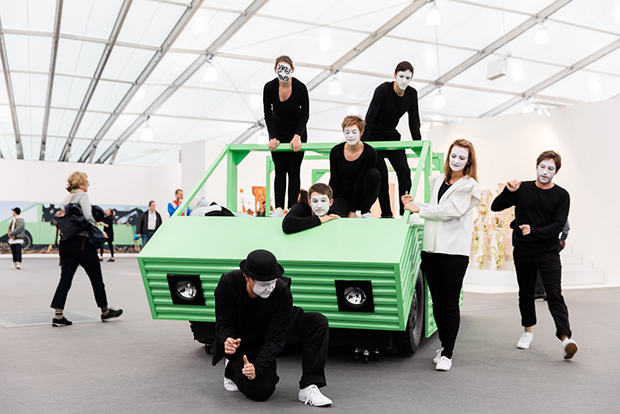 Why was this 70s concept car such a hit at Frieze?
Turner Prize shortlisted atist Anthea Hamilton's Mario Bellini homage was a welcome touch of hippy nostalgia
Did you come across this garish, green vehicle with its mime troupe at Frieze New York this weekend? The installation, Kar-A-Sutra (After Mario Bellini), was one of the fair's standout works. Yet, how did British artist Anthea Hamilton, who has just been shortlisted for the 2016 Turner Prize, create such a striking piece by remaking an early version to one of the least-exciting vehicles on our roads?
Hamilton recreated Italian designer Mario Bellini's 1972 concept car, Kar-A-Sutra, which was, as we explain in our recent Bellini monograph, one of the world's first people carriers.
The concept car was originally made for the 1972 MoMA exhibition, Italy: The New Domestic Landscape. Bellini reimagined it as a groovy domestic space on wheels, fit for eating, sleeping, and perhaps even love making. The fun, irreverent design never went into production, yet a key aspect of the car's influence can be seen quite plainly on today's roads.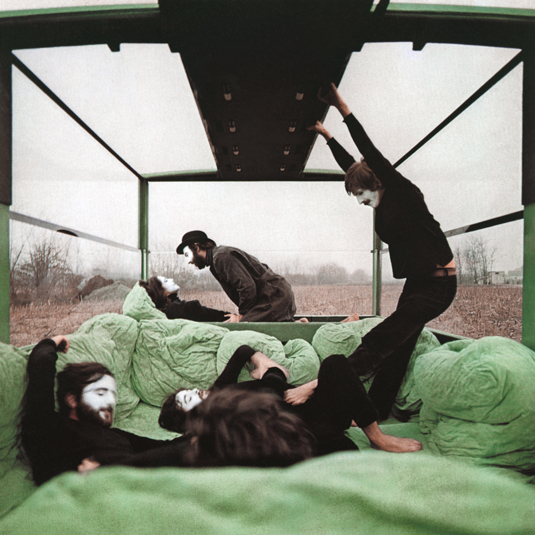 "If, as automobile historians now unanimously maintain, my approach to imagining the Kar-A-Sutra marked the actual beginning of the trend for people carriers," Bellini explains in our book, "it would mean that in some way that design has influenced nearly fifty per cent of all the cars built across the world since then."
Yet, why did Hamilton remake it? Well, as the curator of Frieze Projects New York, Cecilia Alemani explaions, "I always try and find a specific mood, theme or atmosphere for the projects. This year the mood is kind of magical and is invoked through artistic interventions. The hope is this year's projects will create an atmosphere within the fair where visitors can stumble upon things quite unexpected, and in some cases, quite surreal."
That goes for Hamilton's project, and as well as Maurizio Cattelan's Enter at Your Own Risk—Do Not Touch, Do Not Feed, No Smoking, No Photographs, No Dogs, Thank You, a recreation of his 1994 installation, which consists as nothing more than a live donkey and a chandelier.
"In general the projects all share an interest in inserting slight disruptions," Alemani explains, "and creating unexpected encounters to the normal fair experience."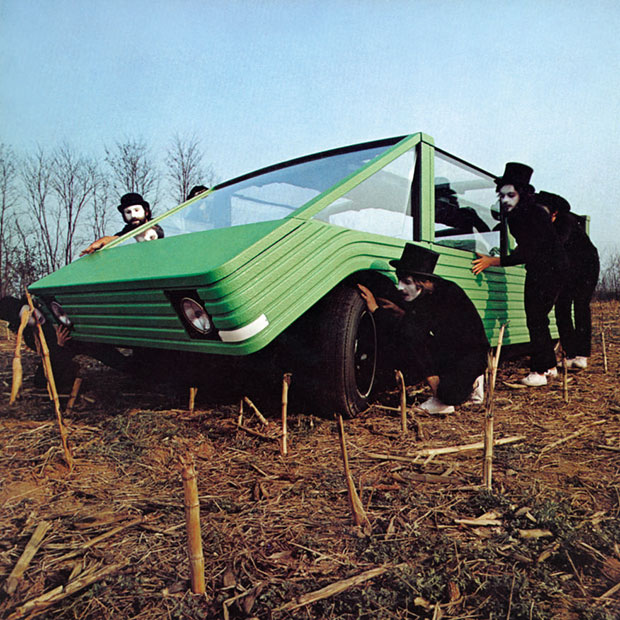 Hinting at all kinds of naughty possibilities in its name, the Kar-A-Sutra, Bellini arranged for the vehicle to be shot in a maize field in Meda, near Milan, driven and people by a bunch of bohemian mime artists.
Hamilton not only recreated the car, but also drafted in a new troupe of white-faced mimes, to give this once utopian-minded car a period-correct group of occupants.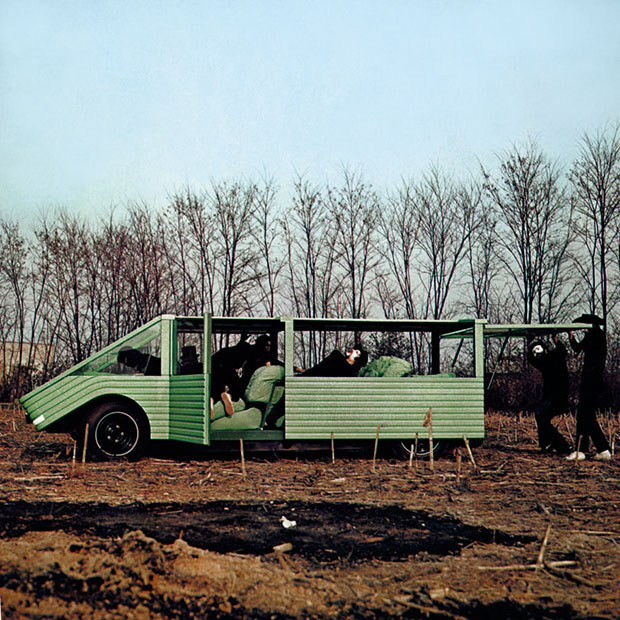 For greater insight into Bellini's Kar-A-Sutra and much more besides order our monograph Mario Bellini: Furniture, Machines & Objects here; meanwhile, for greater insight into Hamilton's generation, order a copy of the 21st Century Art Book here.