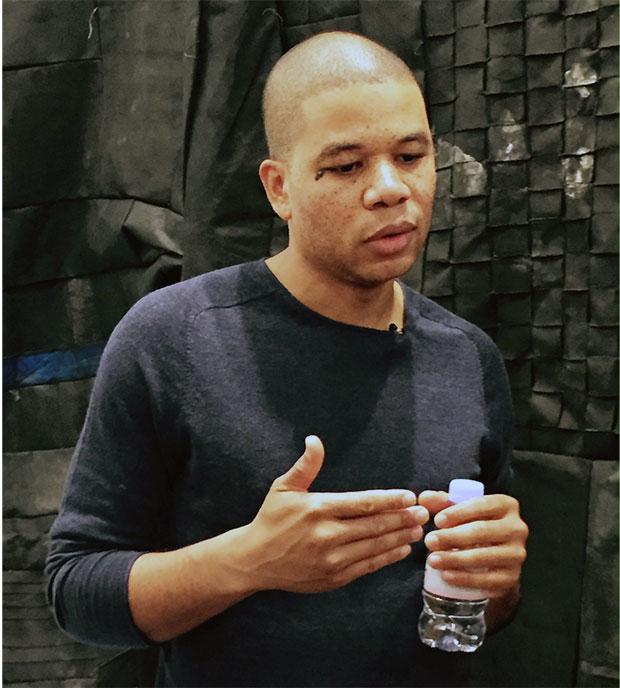 Why did Oscar Murillo destroy his UK passport?
Did the artist really flush his passport down an aircraft toilet mid-flight in an attempt to shake off western identity?
Though the Colombian-born, London-based artist Oscar Murillo is best known for his paintings, he works, as Robert Rauschenberg once put it, "in the gap between art and life." Murillo's heavily incised canvases pick up dust and detritus from his studio floor, and he often pairs these pictures with unsettling performances, offsetting the incredible commercial appeal the artist's works have found within the contemporary art market in recent years.
So what should we make of the news that, mid-flight from London to Sydney, Murillo destroyed his British passport? Artnews reports that the artist flushed the document down the aircraft's toilet prior to landing, leading to him be detained and later deported from Australia.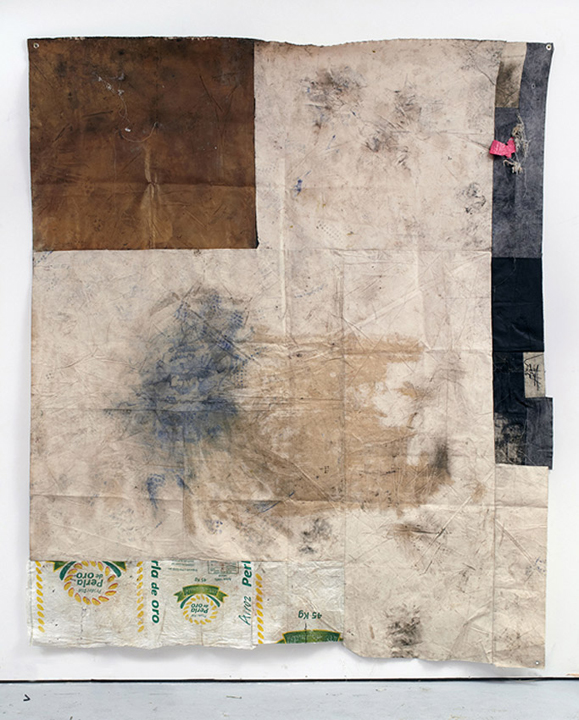 Murillo had been invited to take part in the Sydney Biennale. However, upon landing, the artist was at first detained, then deported to Singapore. From there, he took a series of connecting flights, via Madrid, Barcelona and Bogota, using his Colombian passport, finally returning to London a few days later.
What prompted this action? The artist's gallery, David Zwirner, suggest Murillo was motivated by what the artist perceives as "the 'privilege' that is associated with certain citizenships in the Western World."
Indeed, during a subsequent panel discussion at Art Basel Hong Kong on 25 March 2016, entitled Fluid Futures: Children of Empire, Murillo described "the West is a salivating penis, you know, pretty much ready to penetrate the rest of the world, as it has been for 500 years or more - we in the context of the art world need to get rid of people like Hans-Ulrich Obrist, Cecilia Alemani, Massimiliano Gioni, and all these curators and individuals that keep the status quo."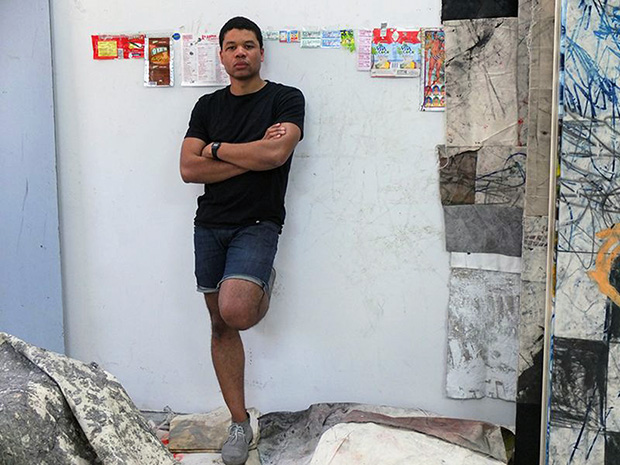 Yet Murillo may have also seen the action as a way to free himself up. Speaking to French journalist and curator, Judith Nenhamou-Huet the artist said "the action of destroying the passport was to create a blockage situation, to create the point in which I am no longer that individual."
The 29-year-old is one of the most successful painters of his generation, and has received a huge amount of adulation and criticism. Perhaps, by sloughing off dual citizenship, he hopes he can start again?
For greater insight into contemporary painting, order a copy of our newly updated Vitamin P2 here.