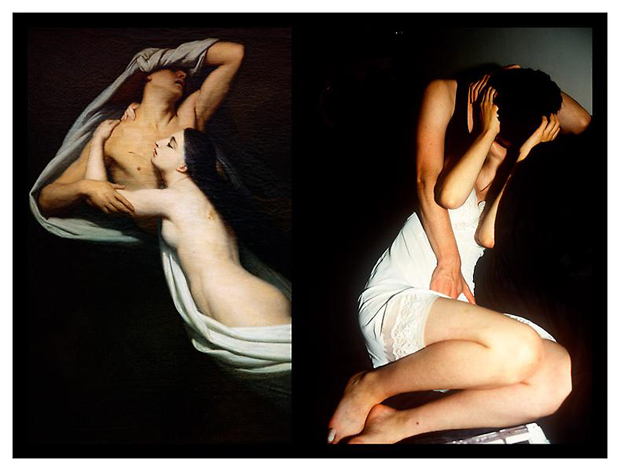 Nan Goldin's grand master flash
Scopophilia exhibition pairs the artist's photographs with works from the Louvre's collection
We may think of Nan Goldin as the chronicler of New York's demi-monde, yet the photographer has turned her lens on a wide variety of subjects. In 2010, the Louvre allowed Goldin to wander barefoot among its collection after-hours, photographing whatever caught her eye.
These images were then paired with other photographs of Nan's, in a beguiling show, first seen at the Louvre that year, and now coming to the Gagosian in Rome, from 21 March - 24 May. Entitled Scopophilia - from the Greek for 'the passion of looking' - the exhibition draws a surprisingly compelling parallel between Goldin's contemporary take on lust and longing, and those subjects depicted in far older works.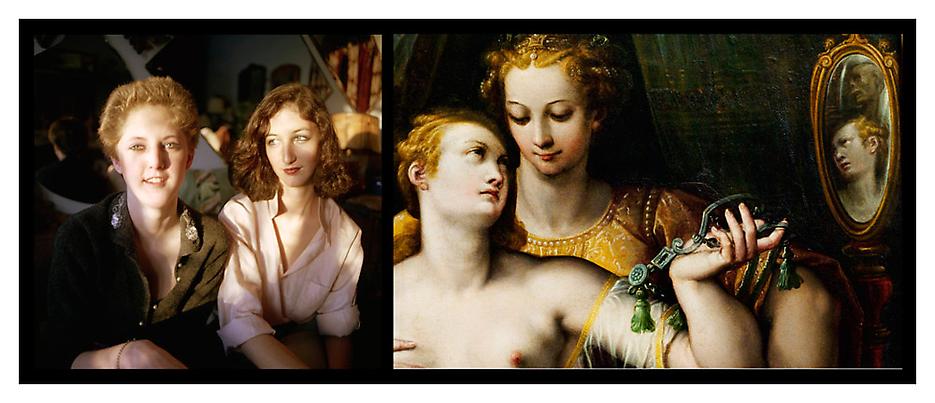 Nan's exhibit consists of both a slideshow, which shuffles her works alongside those she shot in the museum, and a conventional exhibition of her Louvre shots and her documentary photographs.

Art by Corot, Delacroix, Rembrandt, and Dürer finds its counterpoint in Goldin's own artfully composed, passionate images. However, Goldin says the series is as much about art's role and process, as much as it is attempting to assert some equivalence between her work and older masters.
"Desire awoken by images is the project's true starting point," she explained. "It is about the idea of taking a picture of a sculpture or a painting in an attempt to bring it to life."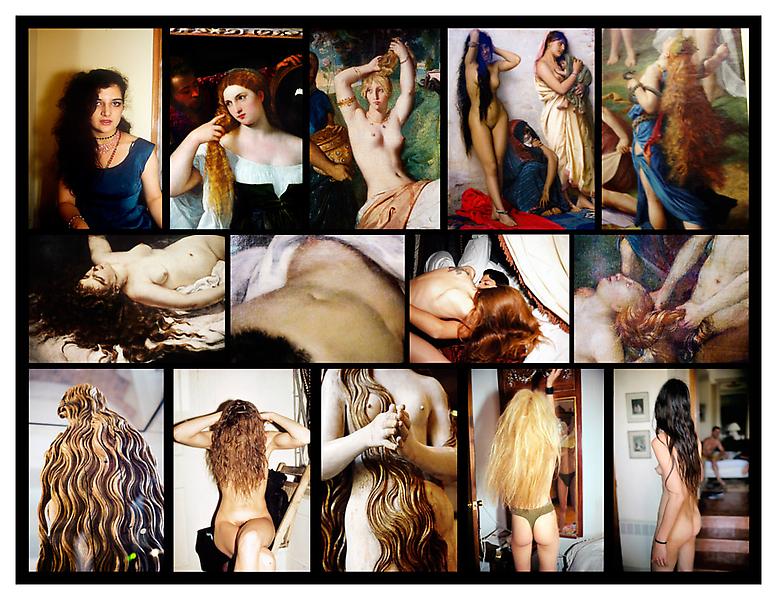 Find out more about the show here. For more on Goldin, consider her our books and editions, including The Devil's Playground, and the soon to be published Eden and After. And for more on Dürer, Rembrandt and the like take a look at our highly affordable Colour Library series. Buy them from the people who made them here.