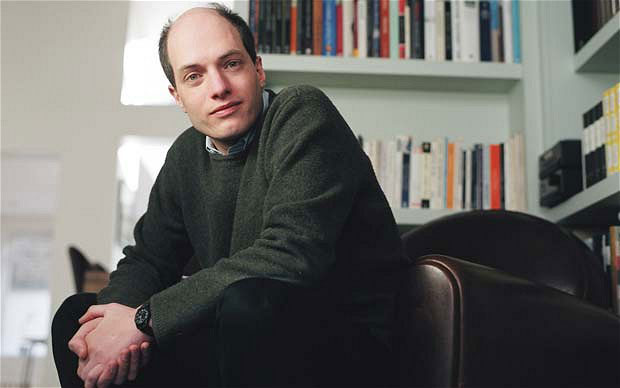 Alain de Botton curates online auction for Paddle8
Art website asks best selling author to put together a themed auction along the lines of Art as Therapy
Our friends at Paddle8 have come up with yet another novel theme for their latest auction. It's been put together by Art as Therapy author Alain de Botton and it starts today (January 14). Alain has put together an auction of works he's specifically selected to have a therapeutic effect, along the lines of his new book. The auction runs until January 23 and can be found on Paddle8's site here. Each of the winning lots will come with a copy of Art as Therapy.
Among the lots Alain has selected is a 75-strong lithograph edition of Ellsworth Kelly's Yellow over Yellow (1964-65), signed and numbered and with a reserve price of between $2,00 and $4,000. In their description of the work and its potential uses de Botton and his Art as Therapy co-author John Armstrong write:
"We live in a world of high expectations; we ask a lot of ourselves and others can be very demanding. That's fine. But it can get oppressive. Because we are not only finely geared high-performance machines; we are also creatures of stray moods and emotional quirks. Yellow over Yellow is a re-balancing agent, a corrective. It's sweetly cheerful; not hectic or expectant. It doesn't seek to upbraid us if we happen to feel despondent. But it offers a mild, welcome dose of sunny innocence."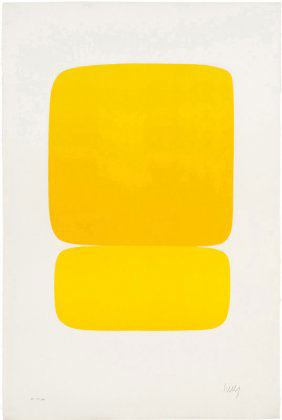 Paddle8 co-founder Alexander Gilkes told Phaidon: "It is an honor to have Alain - one of the most original thinkers of our age - turn his eye to art. We are endlessly fascinated by the myriad approaches that collectors bring to their pursuits of the extraordinary, and Alain's lens offers a fresh and compassionate take to the works in a traditional auction."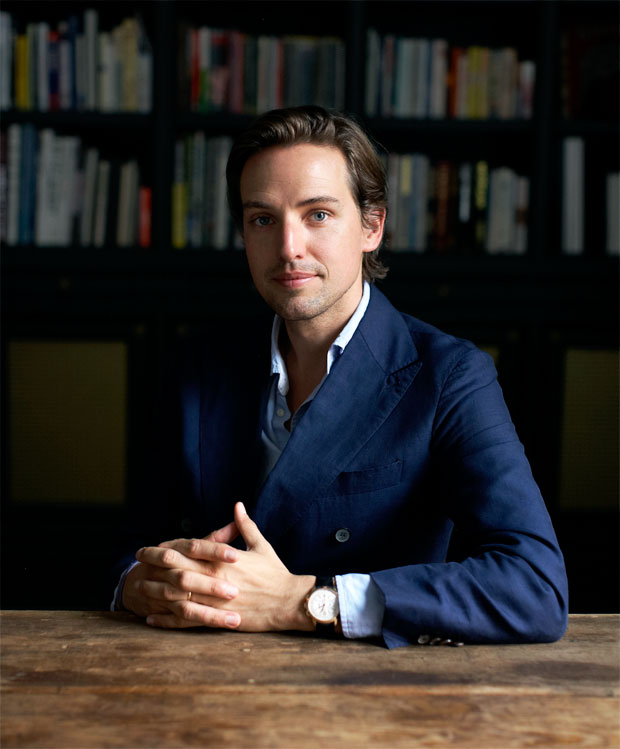 Paddle8 recently conducted a very revealing and entertaining interview with Alain in which among other things he outlined the thinking behind his book. Here's a brief extract from it. "I'm broadly interested in culture and how it can interact with and have an impact on our lives. I started off in literature, writing a book called How Proust Can Change Your Life, which was saying how this great canonical writer can fit into our everyday lives. Then I looked at philosophy, and wrote Consolations of Philosophy that looked at how philosophy can integrate into daily life. I did the same with architecture, looking at how it can have a kind of psychological, therapeutic impact. It seemed natural to extend that into art.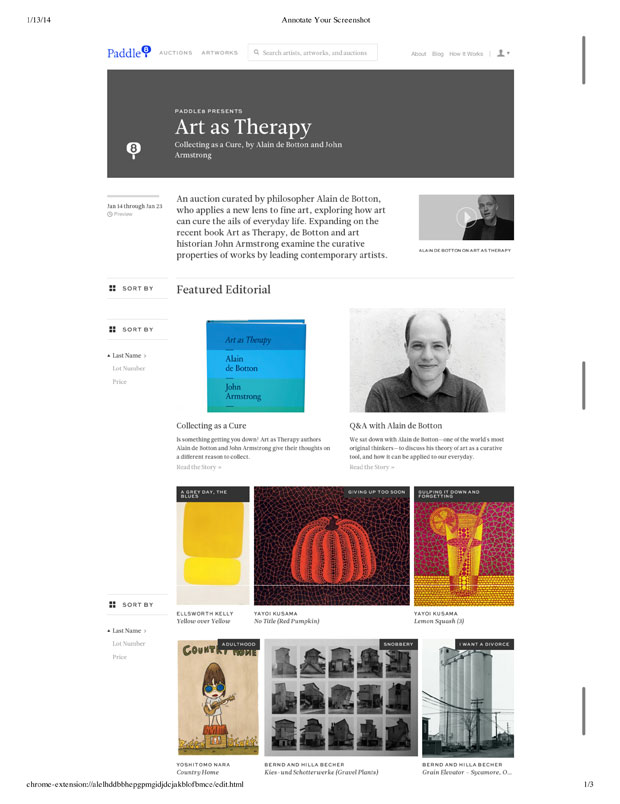 "I always loved Phaidon books — visually, and in a tactile way, I always thought these guys did lovely books. I got together with a colleague, John Armstrong, an art historian with whom I've discussed art many times, and we got to work.

 John did a lot of the thinking around the older works of art, and I did a lot of the the modern works. He's strong on people like [Nicolas] Poussin, and I wanted to work with him because he bought a kind of art historical depth that reassured me. I wouldn't have said certain statements about Donatello, but he added the reassurance to say, 'Yeah it's fine, let's go for it.'"
"If art is going to live in people's imaginations, if it's going to serve a purpose in their lives, then the people in charge have got to frame it in the right way, and it's got to be made practical. I always think the way people behave around music shows how things should be done. People make playlists. They're very natural about taking music with them at a particular moment in their lives. But with art, people are really inhibited. Because of its cost, there's a kind of embarrassment, interest, hatred. It gets very confused. People feel more stilted around art, and that provoked me to think 'OK, how can we try to improve this situation?'
"If people have picture lists in their pockets for 'Sadness' or 'Getting down to work' or 'End of holidays' or 'Going to meet parents' or any other moments of life, art becomes a kind of resource that you use. Part of being a civilized person is to have an imaginary museum inside your mind. That's kind of what we should all be doing." Read the full interview at Paddle8. And check out the auction which goes live at 3PM EST today (January 14).