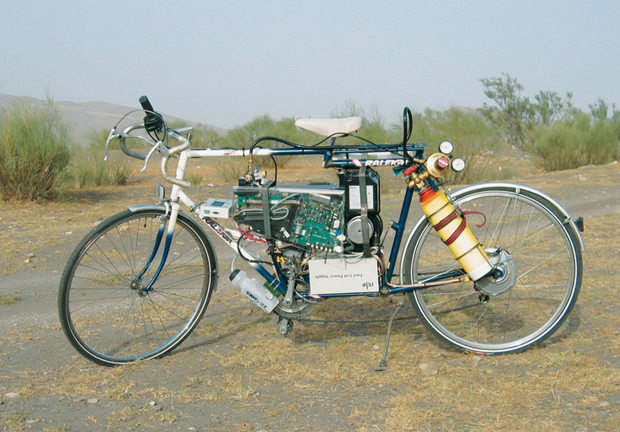 What to expect from Simon Starling at The Tate
The artist is the second annual Tate Britain commission. What will he bring to the Duveen galleries?
Last October Tate Britain invited Simon Starling, Turner Prize winner and Phaidon author to develop its second annual Tate Britain Commission. The Commission, sponsored by Sotheby's, is an invitation to make new work in response to the Tate collection, "highlighting the continuum of visual and intellectual ideas between historic and contemporary art."
Starling is the second artist to be chosen for this new annual commission; 2012's commission from Patrick Keiller, The Robinson Institute, received good reviews.
So, what can we expect from Starling? Well, The Tate dropped a few hints last month, when it issued a statement asserting "Simon Starling is fascinated by the ways man-made objects come into being, from the humble shed to a Fiat car or a Francis Bacon desk. In his artworks objects are transformed, taken on epic journeys or manipulated to expose the rich and fascinating histories about their fabrication and the network of economic and geographic relationships they embody. This process of metamorphosis culminates in film, photography and installation."
Keiller's exhibition displayed the new work alongside pieces from the Tate's collection, and so the commission sort of asks artists to take on curatorial roles. Keiller's exhibition traced an imaginary walk through the English countryside, and icluded works by LS Lowry alongside those of Ed Ruscha, Andreas Gursky, Jackson Pollock, Andy Warhol.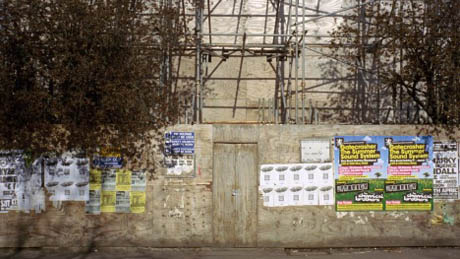 Starling likes journeys too, though his wanderings tend to have more of a factual basis. For Tabernas Desert Run (2004), the artist built an electric bicycle, travelled 41 miles across the Tabernas Desert in Spain, and then used the water produced by the bike's electric engine to paint a picture of the local Opuntia cactus.
Will the Tate commission call for similar exertion? Well, at the moment, Starling seems to be more preoccupied with the inner space of the gallery itself. He said, "for me, taking on a space like the [Tate Britain's] Duveen Galleries means stepping into a sort of occupied territory, one that is already cluttered with images and ideas from the past. It's from this historical soup that the commission will I hope emerge." We hope so too.
Starling's work will be revealed 12 March 2013 and will remain on show until 20 October 2013. If you can't wait, then consider our Starling book. It's the artist's first comprehensive monograph and its brilliant.