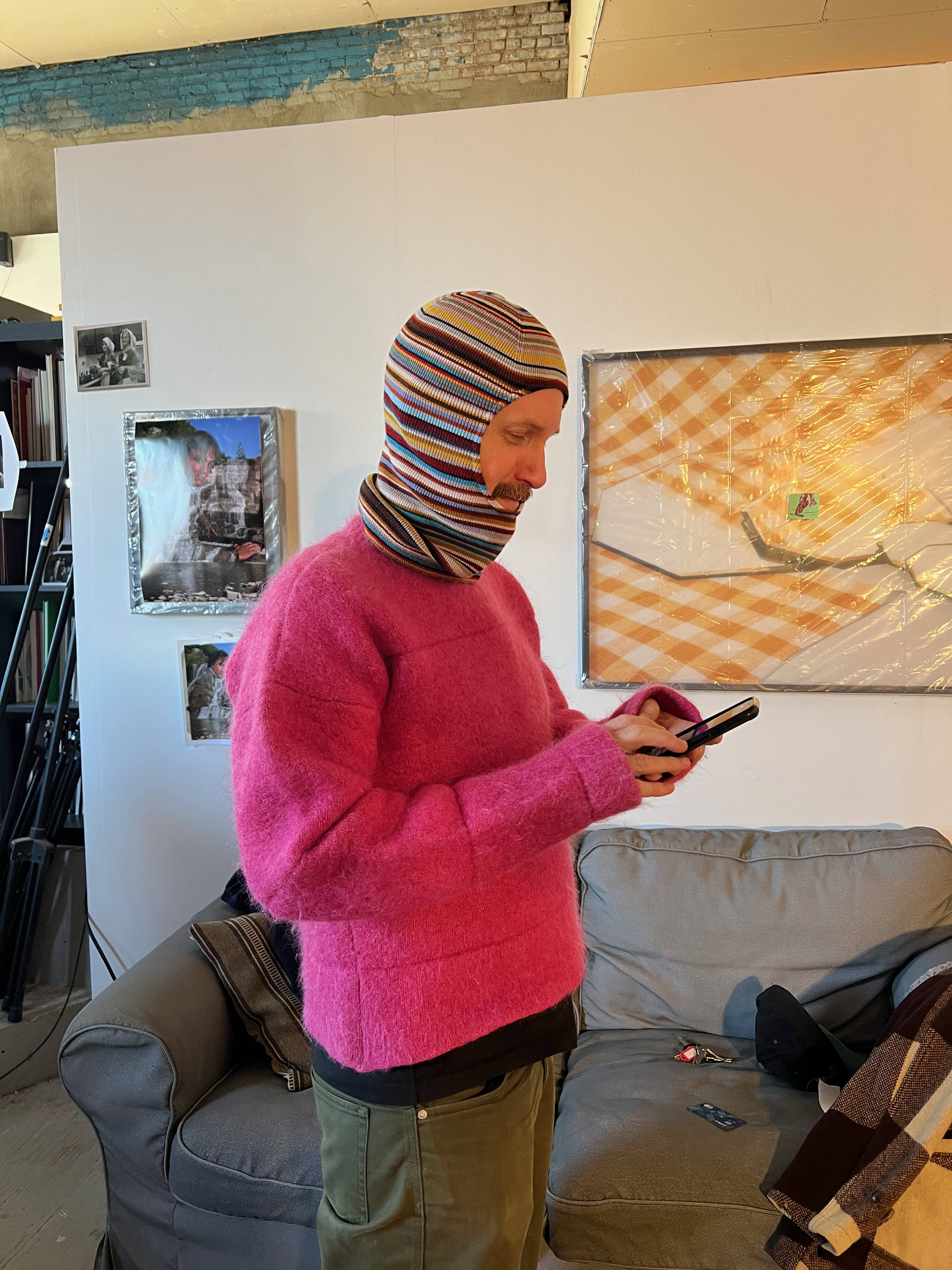 Lucas Blalock - Why I Make Collage
The Vitamin C+ featured artist's collaged compositions exist in an ever-shifting middle ground between abstract and figurative
Brooklyn-based photographer Lucas Blalock uses highly unique and innovative post-production techniques to map, meld and re-form photographic objects and images. His collaged compositions exist in an ever-shifting middle ground between abstract and figurative, digital and analogue.
His practice partly sprung from a consideration of how much labour was hidden in the making of a photograph. He then began making the evidence of these things part of his picture-making.
"I start by taking a picture, trying to relate to my subject through the camera, and this sets up the terms for what happens after, but I never really know where it will end up," he tells Phaidon in our interview below.
"In a Blalock photograph, contorted figures, uncanny interior spaces or elements of still life scenes appear in tandem, at once suggestive of a type of collision between virtual and real dimensions and openly assertive of their ultimate artifice," writes Madeline Weisburg in Vitamin C+ Collage in Contemporary Art which showcases 108 living artists, Blalock among them, who employ collage as a central part of their visual-art practice.
The artists have been chosen by 69 experts in the field, including museum directors, curators, critics, and collectors. Yuval Etgar, an internationally renowned expert in the area provides the introduction and writes many of the excellent texts. Phaidon.com is talking to a select group of artists featured in the book. This is what Lucas Blalock told us when we caught up with him.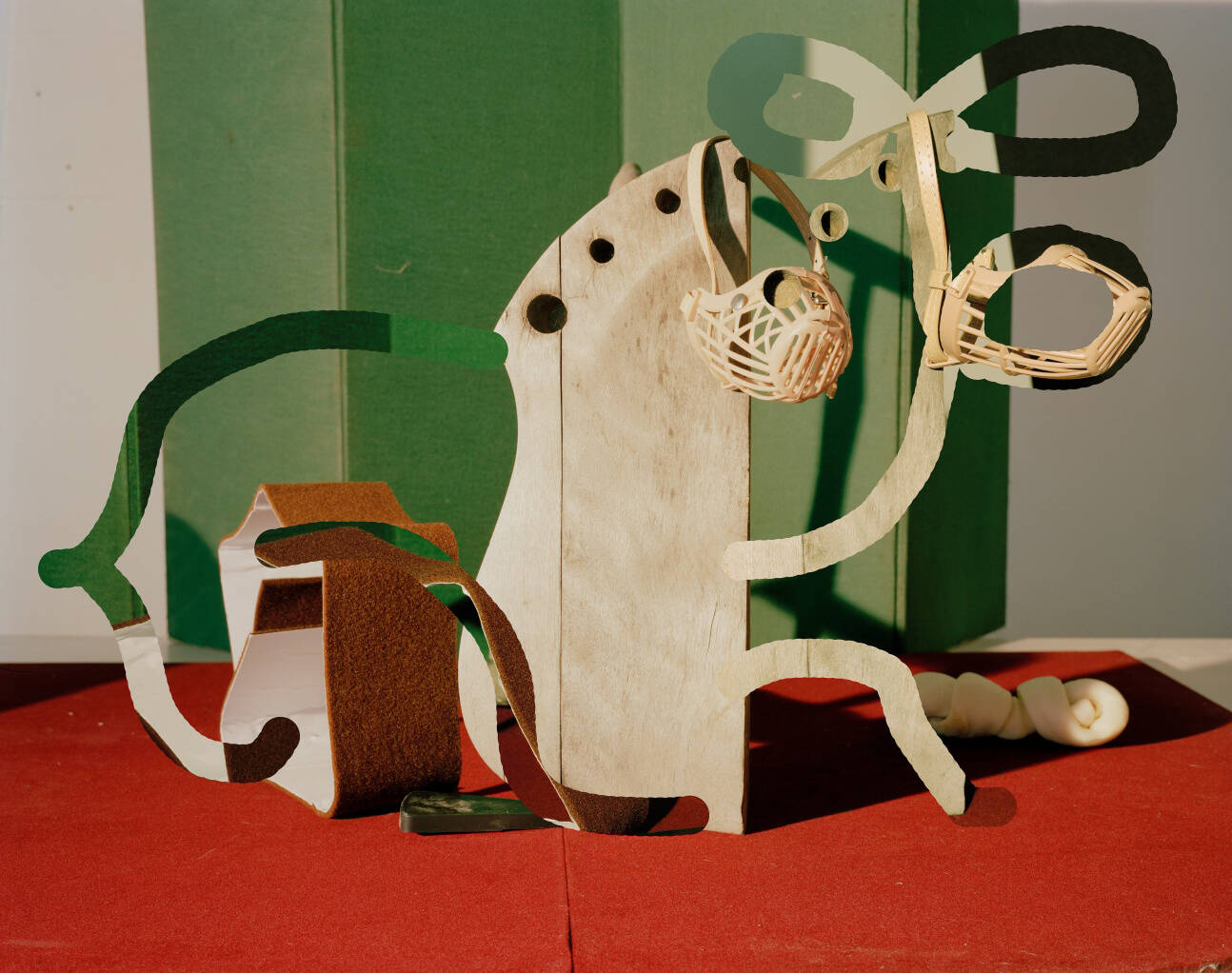 The House Guest, 2018 © Lucas Blalock
Who are you and what's on your mind right now? My name is Lucas Blalock and I am thinking a lot about the economy and class and monster movies.  
To the outsider, collage seems like the most freeing of mediums to work in, but is it? Whatever your working method is you are bound to feel its constraints but someone recently reminded me that the larynx is the narrowest part of the throat and that language develops through repetition, so maybe that's not such a bad thing.  
How improvisatory a medium is collage? Do you have a strict sense of what will happen before you start? I start by taking a picture, trying to relate to my subject through the camera, and this sets up the terms for what happens after, but I never really know where it will end up. I am curious about inverting this logic; starting with a different kind of intention, but so far it has been a process of discovery, a kind of call and response.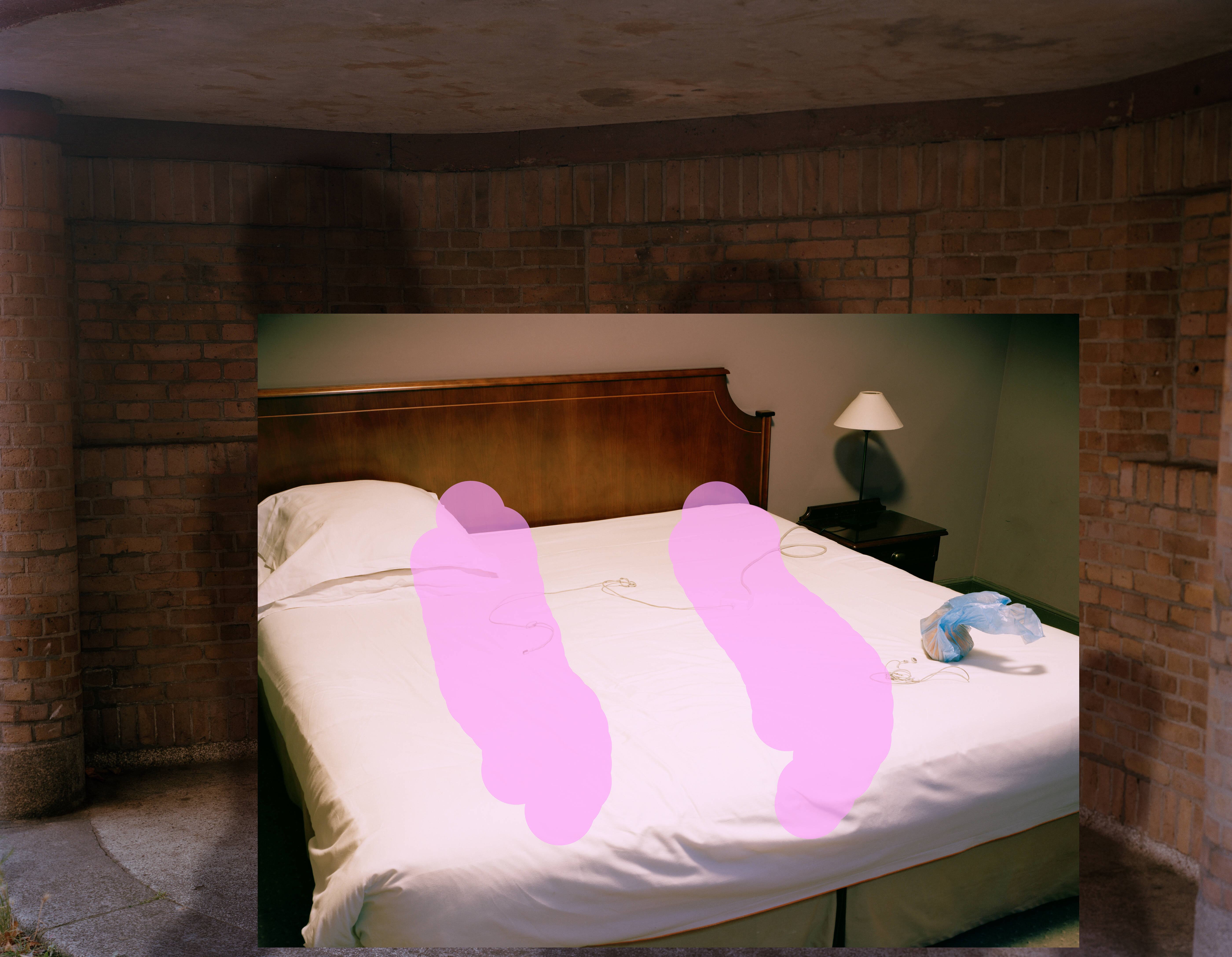 The Sleepers, 2016 © Lucas Blalock  
Collage is often something that most people encounter in childhood, can you remember your first attempt I had an accident when I was 10 that left me with amnesia for the time that came before. In the accident I lost one of my thumbs. It couldn't be recovered so they decided to perform a new surgery where they took my toe from my right foot and used it to replace my thumb. This is the first collage I can remember.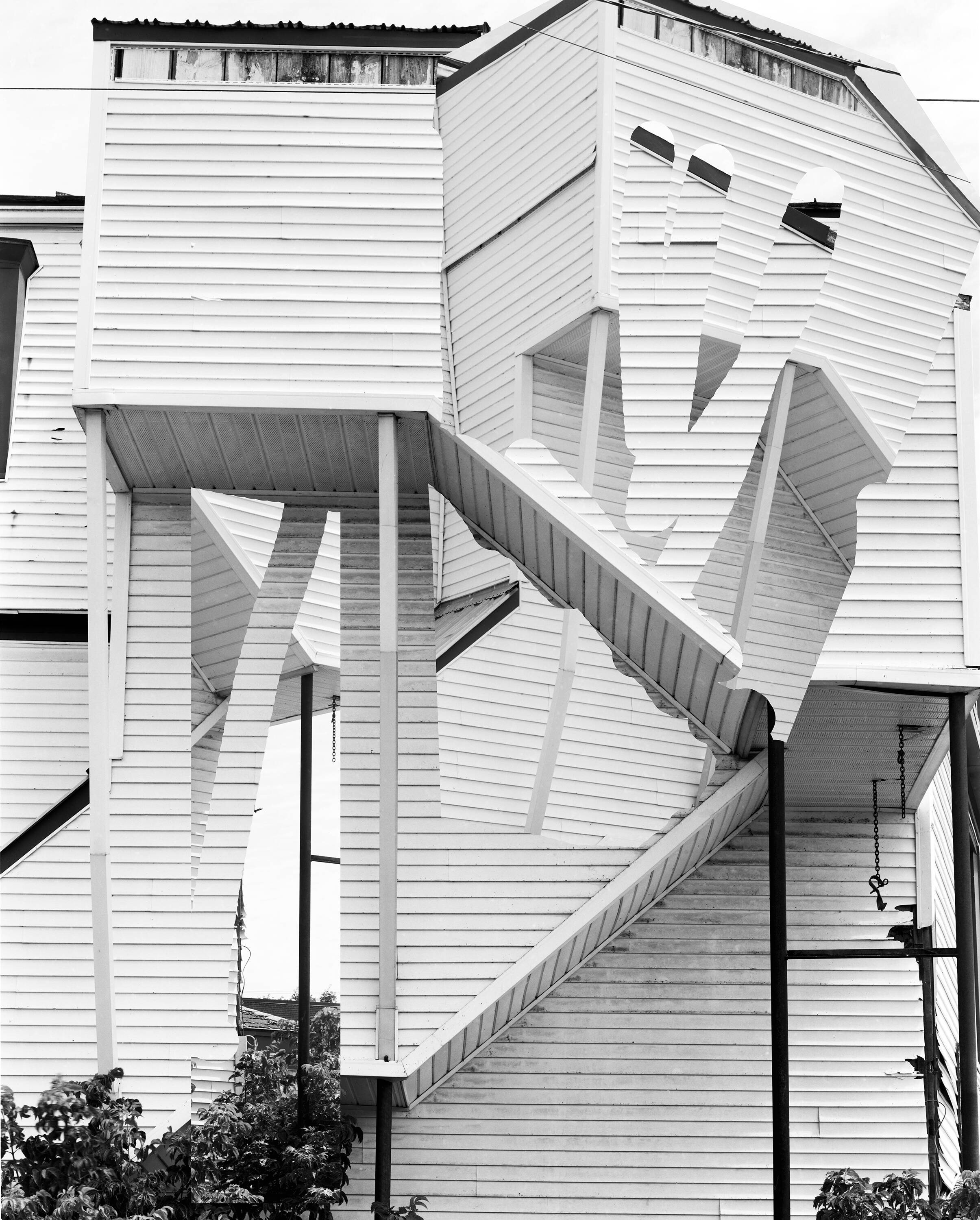 Untitled, 2012 © Lucas Blalock
Is there a collagist from history that turned you on and made you realise collage is a thing? Everything from Dada to Richard Hamilton to Monty Python. When I was growing up, CD covers were my first real exposure to art. I was enthralled by visual objects that could carry some part of the culture.
What do most people miss or misunderstand when they attempt to 'assess' collage? Collage gets a bad rap in the same way Surrealism does. It evokes a dorm room aesthetic.  But obviously it is so much more. I think collage suffers because it is good at carrying concepts but it is hard to appreciate for the labour involved in its making. Painting is so much more seductive but also more removed.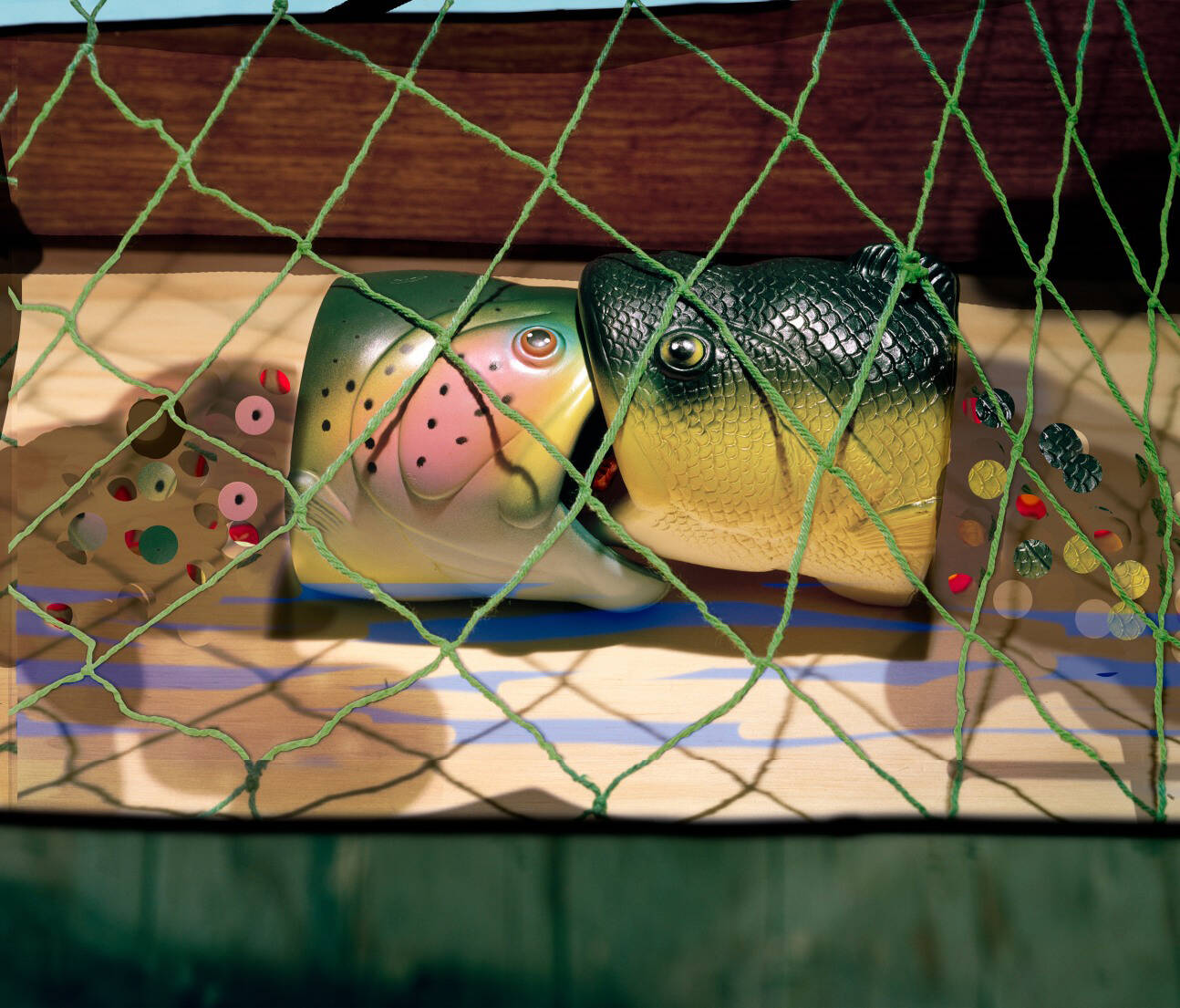 Reverse Titanic/ Hell is in the Air, 2019 © Lucas Blalock  
What are the hardest things for you to get 'right'? Pictures are always trying to either collapse or go stale. I am trying to keep the circuitry open, to draw a viewer into an encounter. It is deceptively difficult. For every one that works, that leaves the studio, there are twenty that don't.  
Is it wrong to think of collage as something ephemeral, or less durable? If that's true does it concern or maybe attract you? I work primarily with film which becomes a digital file which is then printed on either paper or metal. It is a pretty stable process though the prints can be fragile. I think collage might be more in the present somehow. It is turned toward the world and the world's conditions and I do like that about it.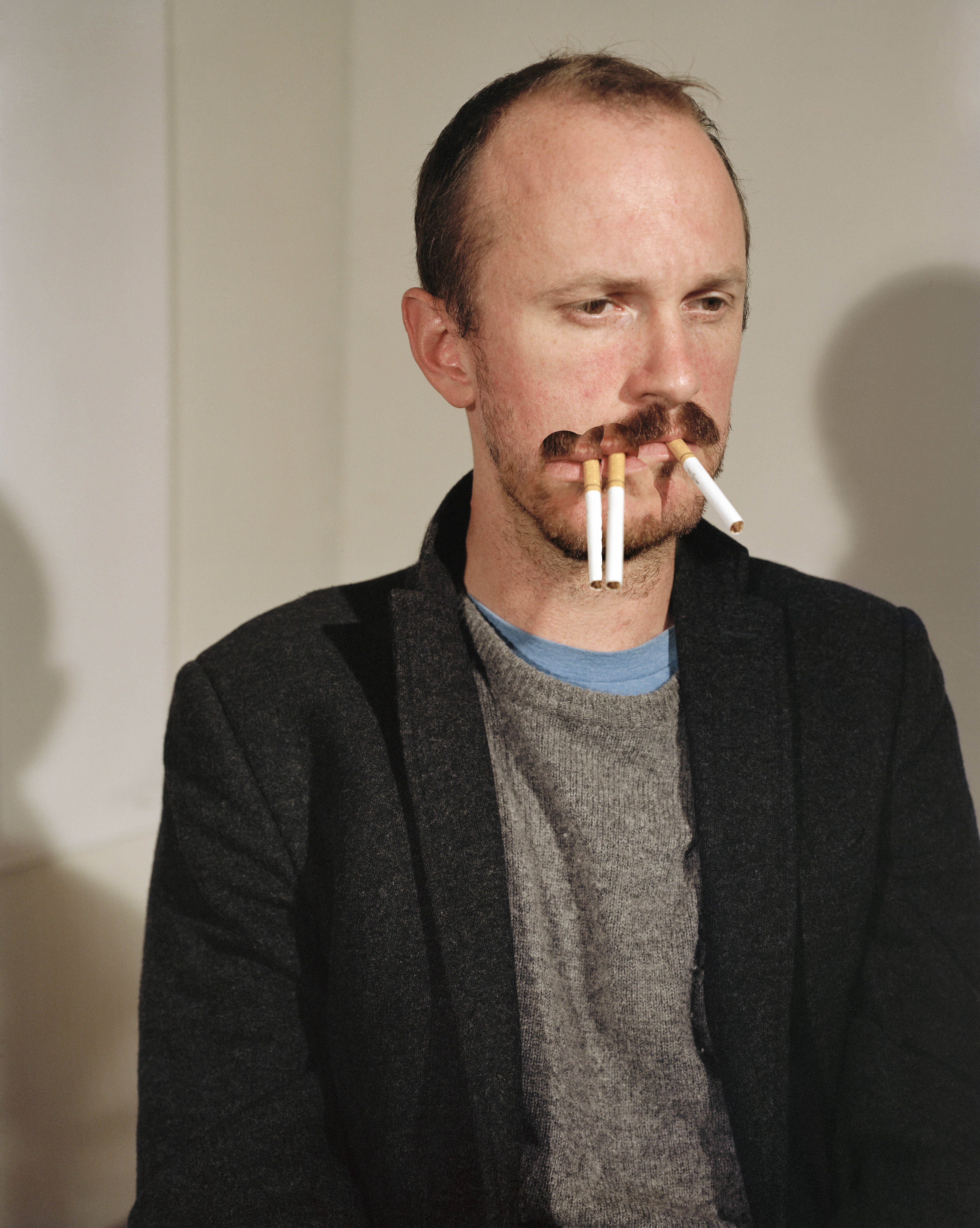 The Smoker, 2014 © Lucas Blalock
You can see more of Lucas Blalock's works at Galerie Eva Presenhuber.
Meanwhile, Vitamin C+ Collage in Contemporary Art, featuring over 100 artists including: Njideka Akunyili Crosby; Ellen Gallagher; Peter Kennard; Linder, Christian Marclay; Wangechi Mutu; Deborah Roberts; Martha Rosler; and Mickalene Thomas is available now in the store. We'll be running more interviews with artists featured in the book in the coming weeks.