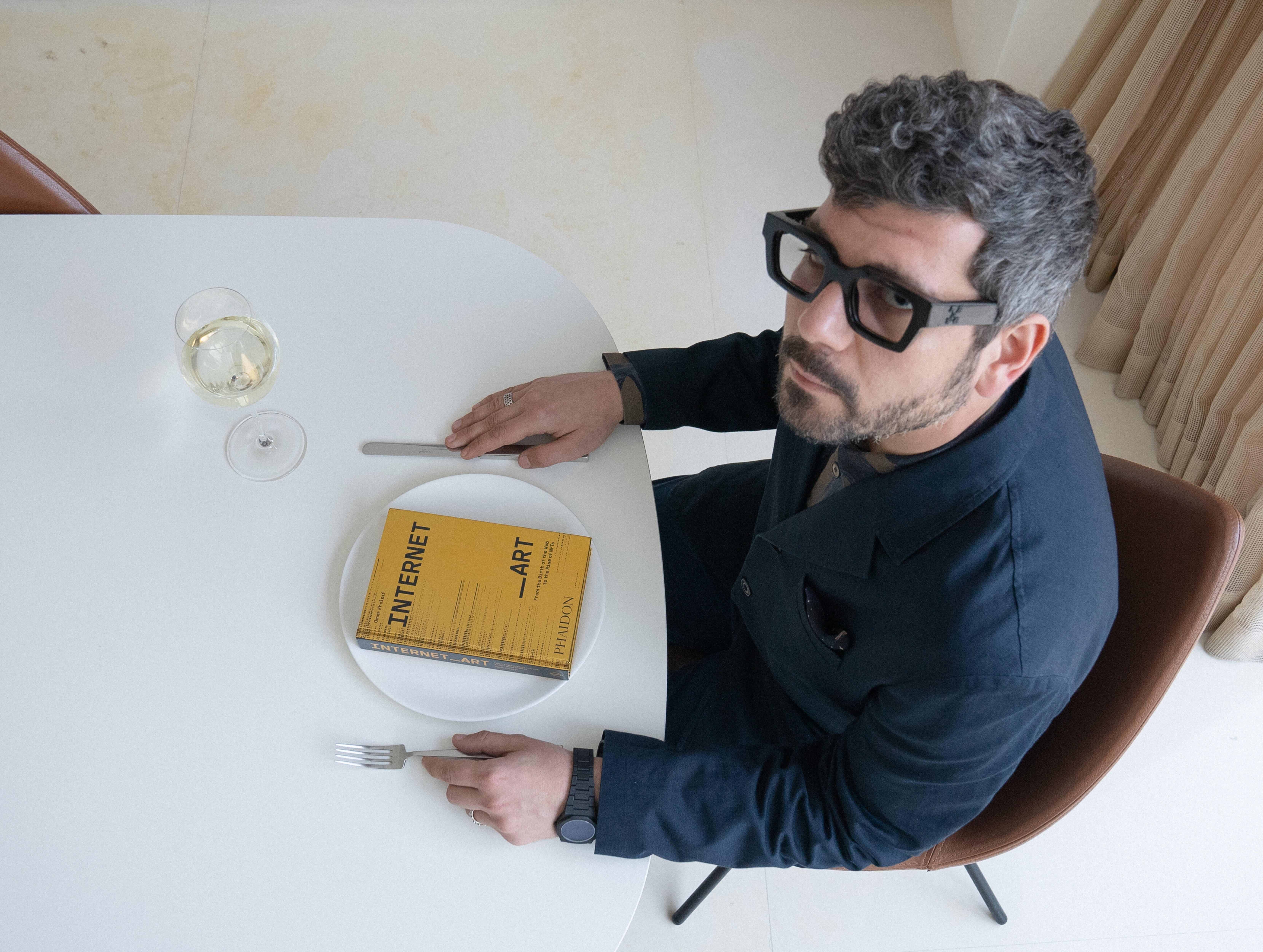 'I want INTERNET_ART to sit alongside Phaidon's The Story of Art in 50 years' time and still have resonance as a historical document'
In the final part of our interview with curator and writer Dr. Omar Kholeif they take us through the world of NFTs and Blockchain technology, and give us an insight into what the future will be for contemporary culture in the internet age
Part social history, part personal diary, INTERNET_ART celebrates the known and sometimes unknown artists and communities who have helped define the scope of networked culture over the last thirty-plus years.
The book's author, Dr. Omar Kholeif, is the Director of Collections and Senior Curator at Sharjah Art Foundation, UAE, and for well over a decade now, has been the go-to-person for all things related to art and digital culture. They've published some of the most recognised books on the subject, as well as landmark exhibitions including Electronic Superhighway, Art in the Age of Anxiety, and My Life in the Metaverse. For the third and final part of our interview with them, we began by asking about where internet art, and the internet itself may be going.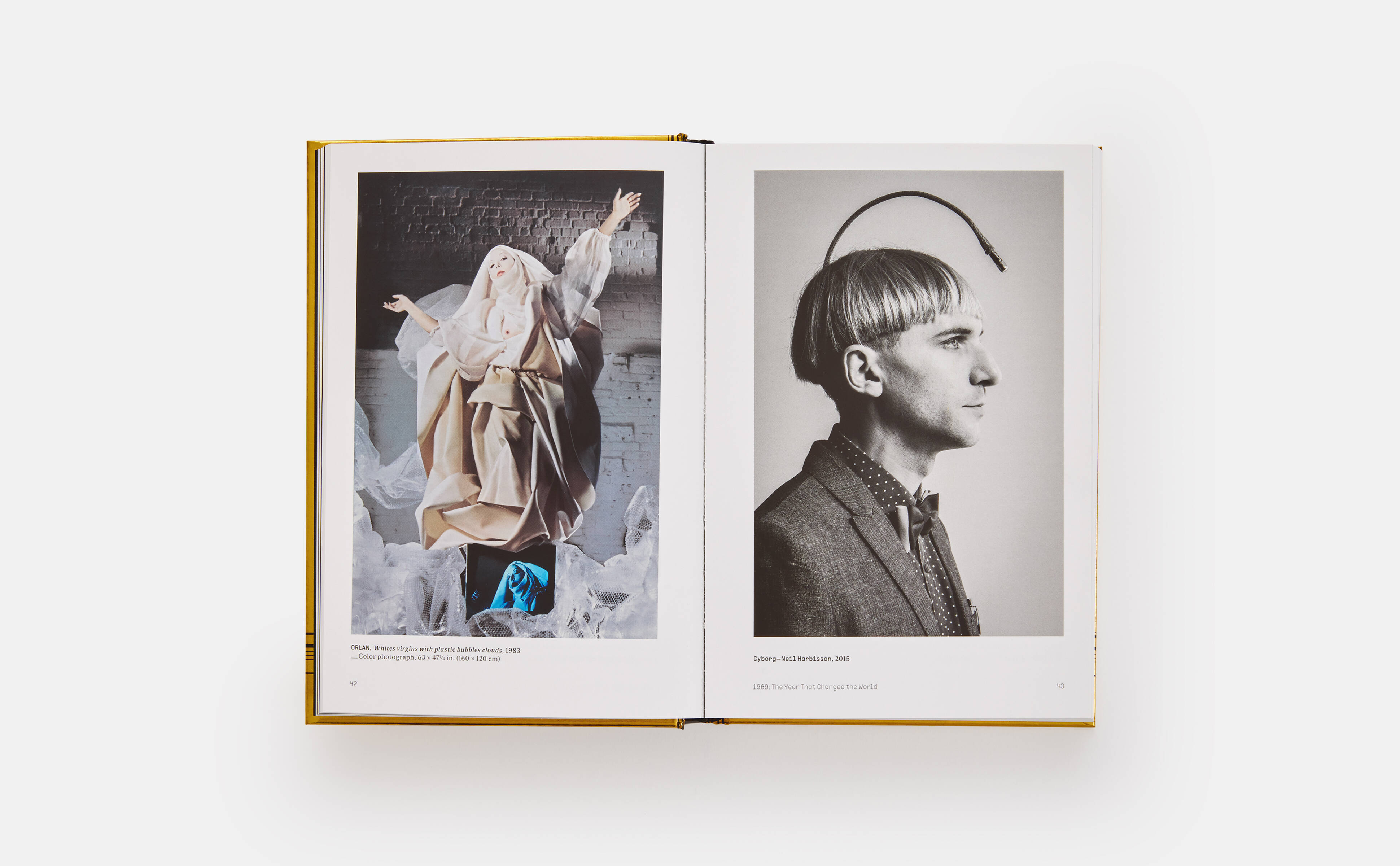 Pages from INTERNET_ART. From the Birth of the Web to the Rise of NFTs
OK. The obligatory crystal ball question. You're on the cutting edge of this stuff: where is it currently going? "You want to talk about NFTs (Non-Fungible Tokens) I get it, and so let's go there. What is fascinating about this book is that there are lots of crystal ball prophecies that I put in the afterward, entitled, "We are the Metaverse" and that are already coming to life. Because by the time you've written and edited it into a book it's already happened, albeit in a slightly different way."
"Still, I didn't want the book to date, I wanted it to sit alongside Phaidon titles from Wordsworth to The Story of Art in 50 years' time and still have resonance and meaning as a historical document—whether that's because people want to critique it or use it as a benchmark to reflect upon."
"In terms of where we're going, it's an unusual one. Because on the one hand what I see is that we are in a post-speculation moment. I always say that the original movie, Blade Runner was believed to be set in the year 2019, and that we are past that point now. People don't want to simply dream-up possibilities for a future; they are keen to engage with the present—to live."
"Over the last decade or so, so much has evolved—sometimes for good. For a moment, we had what seemed to be a decentralised, alternative system for trading with the development of bitcoin as a cryptocurrency. This anonymous manifesto convened a field or arena for certain individuals to try and interrogate structures of power, authorship, and dissemination of digital assets, and their value, and not only as aesthetic forms, but also as records of history."
"But as soon as anything becomes the subject of great economic interest it changes the game for everybody. Attention has shifts to speculation again, but in the case of NFTs, the market quickly collapsed because I believe that people are fed-up of anticipating that networked technology will make them rich. Many want to live and sustain, indeed, to engender community, which is what I had initially found online."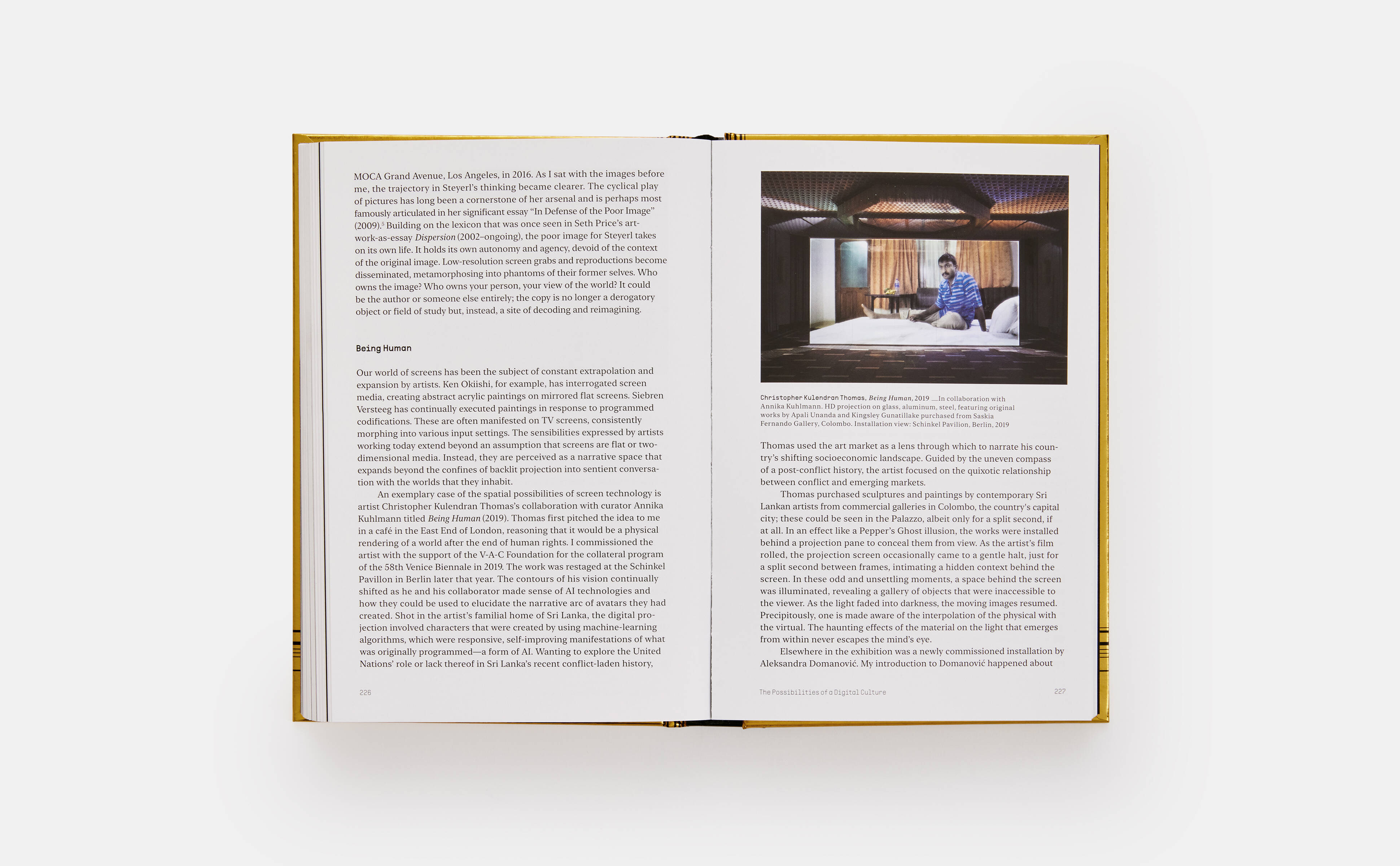 Pages from INTERNET_ART. From the Birth of the Web to the Rise of NFTs
"I think we're at a fascinating juncture where there will be a lot of experimentation with Blockchain technologies from both artists and investors. Meanwhile, institutions are increasingly aware that they cannot exist without engaging and immersing themselves in this context: i.e., learning the vocabulary quickly so that they are not left behind."
"Learning the vocabulary is very much about an individual's personal experience. I'm a kinaesthetic learner, someone who learns through the act of doing, and that is often in a world where everything is updating so quickly that whatever you've scheduled to learn, it will have changed by the time you have mastered it. That is not easy, but it is no bad thing either, because sometimes I stop and argue for what might seem like antiquated technologies to be seen and sustained within the field of practice."
"Increasingly, more individuals are entering into a space of trying to craft and learn the language of artists who engage with technology. The result can sometimes be edifying. In some instances, technologies enable institutions, brands, and corporations to speak differently to their audiences."
"My aspiration is for a two-way dialogue. One that is fluent, a conversation around the possibilities of Blockchain technologies that isn't purely fuelled by the fiscal value of digital assets. The worst-case scenario is that we end up being subjugated to some form of enhanced big brother state than we already have, where the Blockchain becomes another surveillance tool, and even the confluence of our interests and tastes are governed in this sphere as well."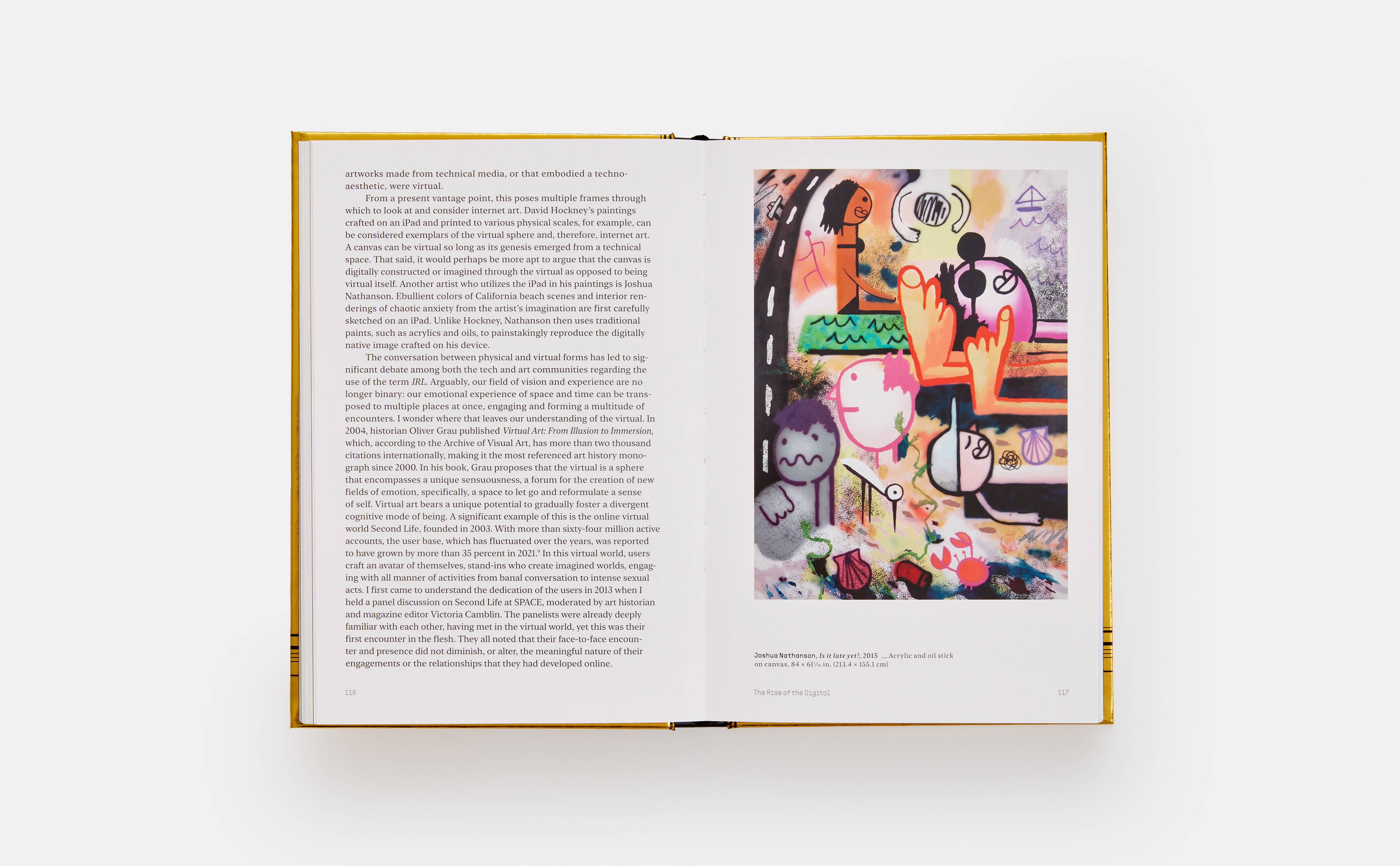 Pages from INTERNET_ART. From the Birth of the Web to the Rise of NFTs
Have you ever collaborated on a project with any of the major tech companies? "I have approached them, at times, for donations, whether for cash or in-kind support to not-for-profit exhibitions, especially ones focused on tech culture. I often have interesting conversations, but it never really materialises beyond a cursory form of engagement. I've had conversations with Google; I've worked with Apple. But the problem very often arises from the fact that brands are very controlling in the context of how any artistic content is created, governed, and shared."
"There is also the issue of risk and legislative process. A tech company once sent me a several hundred-page "contract" indemnifying them from any liability if something went wrong, and it was meant to be an in-kind and friendly collaboration. But in the not-for-profit sector, I do not have the time, or the lawyers to decode and send annotate this, and if anything, risk should be shared, just as creativity should be a shared process."
"At times, I am asked to come and speak in board rooms, about the nature of copyright or the aesthetic value of digital assets. But even in these instances, I have not been remunerated to the level that I would be by a university or not for profit arts institution. Even if nothing is secret, one's research and perspective is distinct to them. And no one I know, me included, wants to feel like they are doing a favour for someone whom they do not know; or doling out secrets for free."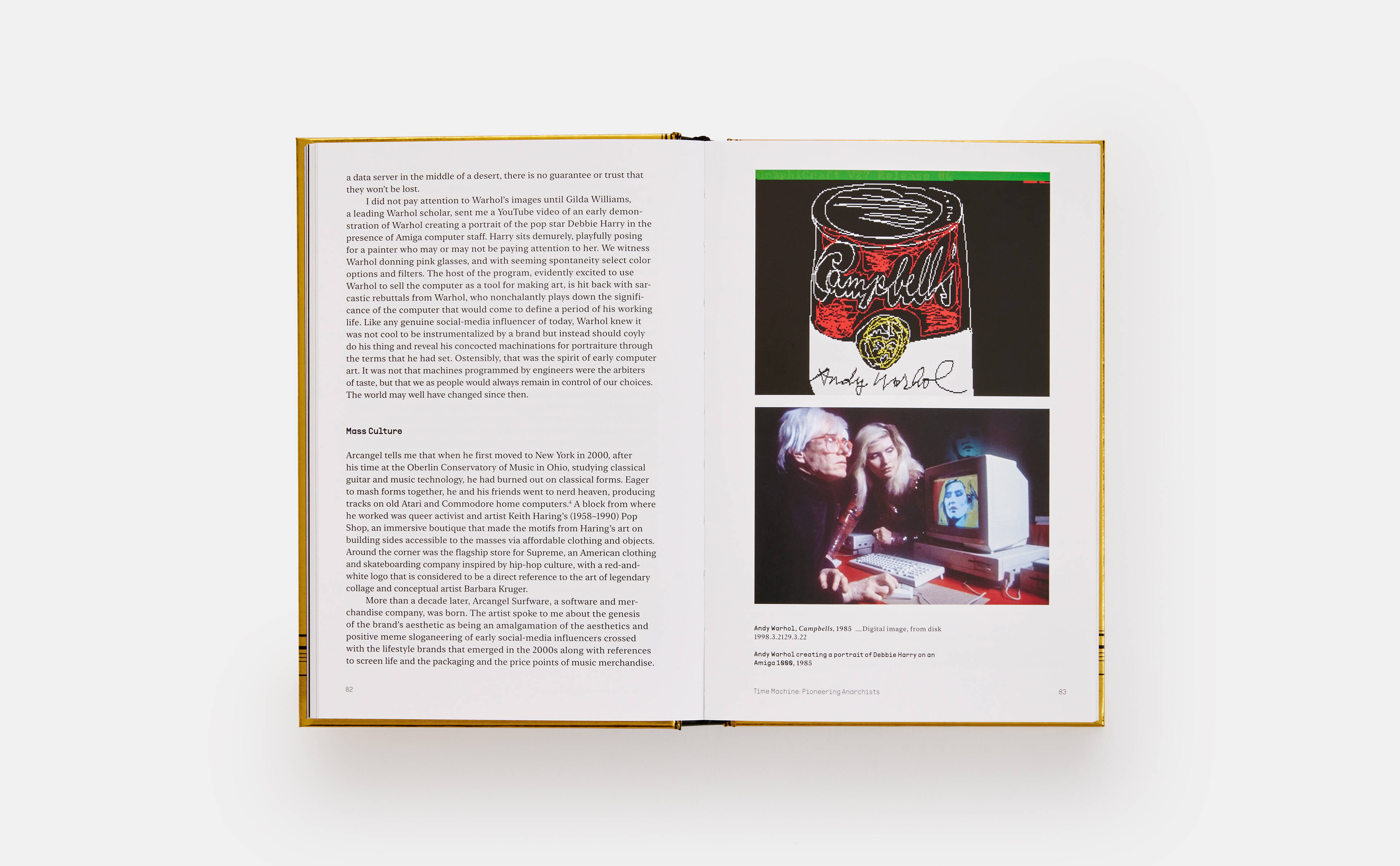 Pages from INTERNET_ART. From the Birth of the Web to the Rise of NFTs
"That said, I wouldn't mind if Mark Zuckerberg wanted me to work for him for a year or two for a seven figure salary and some good health insurance; and in return he can download the contents of my brain! If this means I could then afford to afford a stable home or be able to support my community of artists and not-for-profit arts organisations through such an endeavour, I would be happy; but it must be on respectful terms. I am always open to a fair conversation with the tech sector."
"One thing that I would love to reinstall in the digital sphere is the very principle of trust. Early online communities enabled this, and I don't see why Instagram, Facebook and twitter cannot find ways to understand that their greatest stakeholders are its citizen-user base as opposed to its investors. It's a public dialogue that I would very much like to have."
"I have deep respect for websites such as Wikipedia and the Foundation that governs it, but we need to remember that the loyal trust of 10 million+ editors enable this website to exist and be useful and thus, popular. In the end, it is not monetised in the same fashion as Meta's platforms, but I'd like to see how one can create a bridge between these two very different kinds of organisations."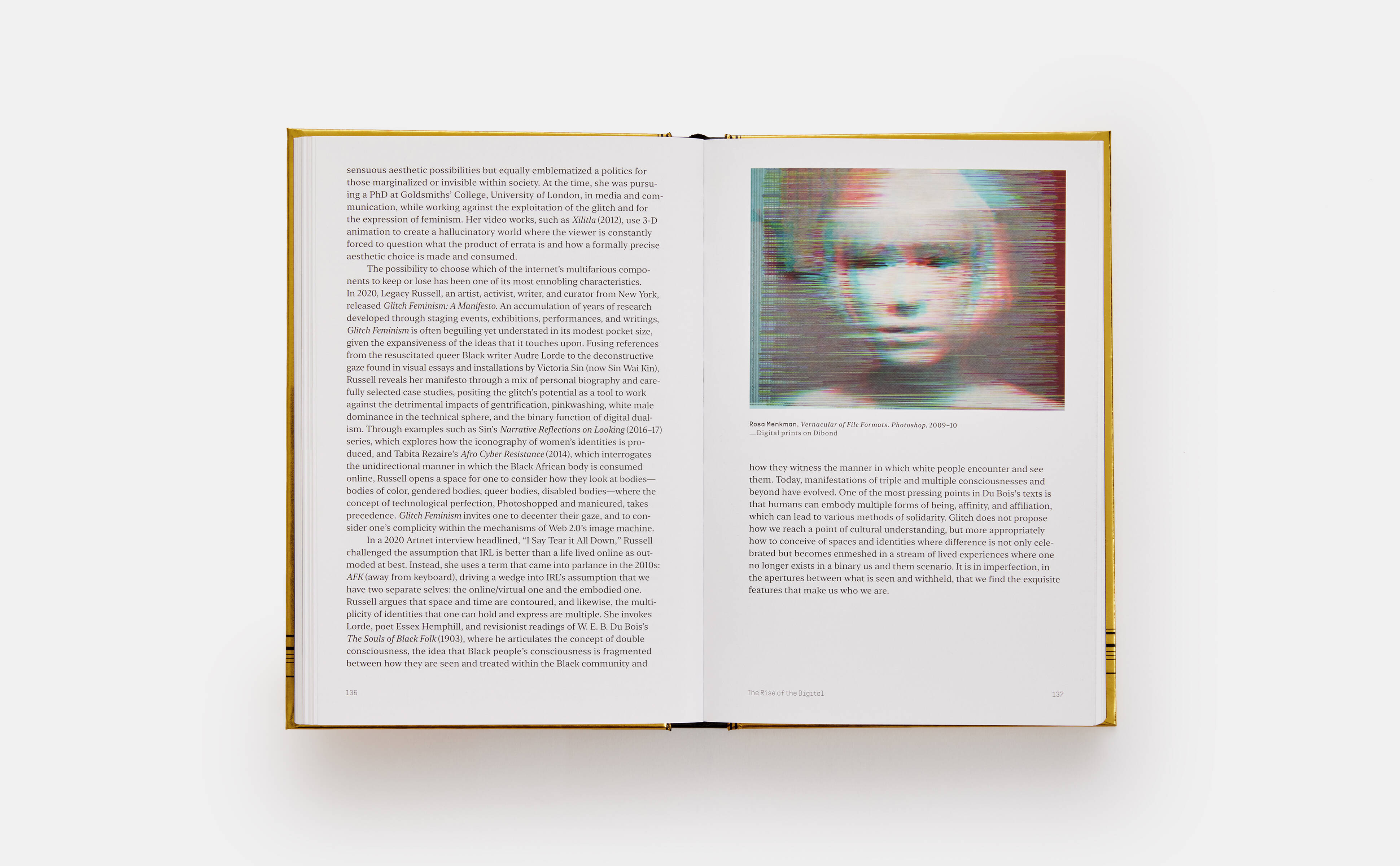 Pages from INTERNET_ART. From the Birth of the Web to the Rise of NFTs
"Transparency, both figuratively and literally is one point that I discuss in the book, especially in relation to figures such as Trevor Paglen and Laura Poitras, or Shu Lea Cheang."
"But these voices exist in an ecosystem that is largely co-dependent on a not-for-profit ecosystem that requires continuous and ongoing support. I always find it inspirational to look back at Cheang's web and installation-based artwork BRANDON, which revealed the tragedy of the life of Brandon Tina. It was the first work commissioned and acquired by the Guggenheim Museum and Foundation that existed as a website. But to maintain the work's existence requires energy. That specific artwork has gone offline so many times over the years due to the changing nature of technology, and the costs associated with digital conservation. So then, other not-for-profits, such as rhizome.org, come in and must fundraise to fill in the gap left by the original commissioners. It's not a very comforting feeling for an artist who makes visible, "invisible narratives", only to have to worry about them disappearing.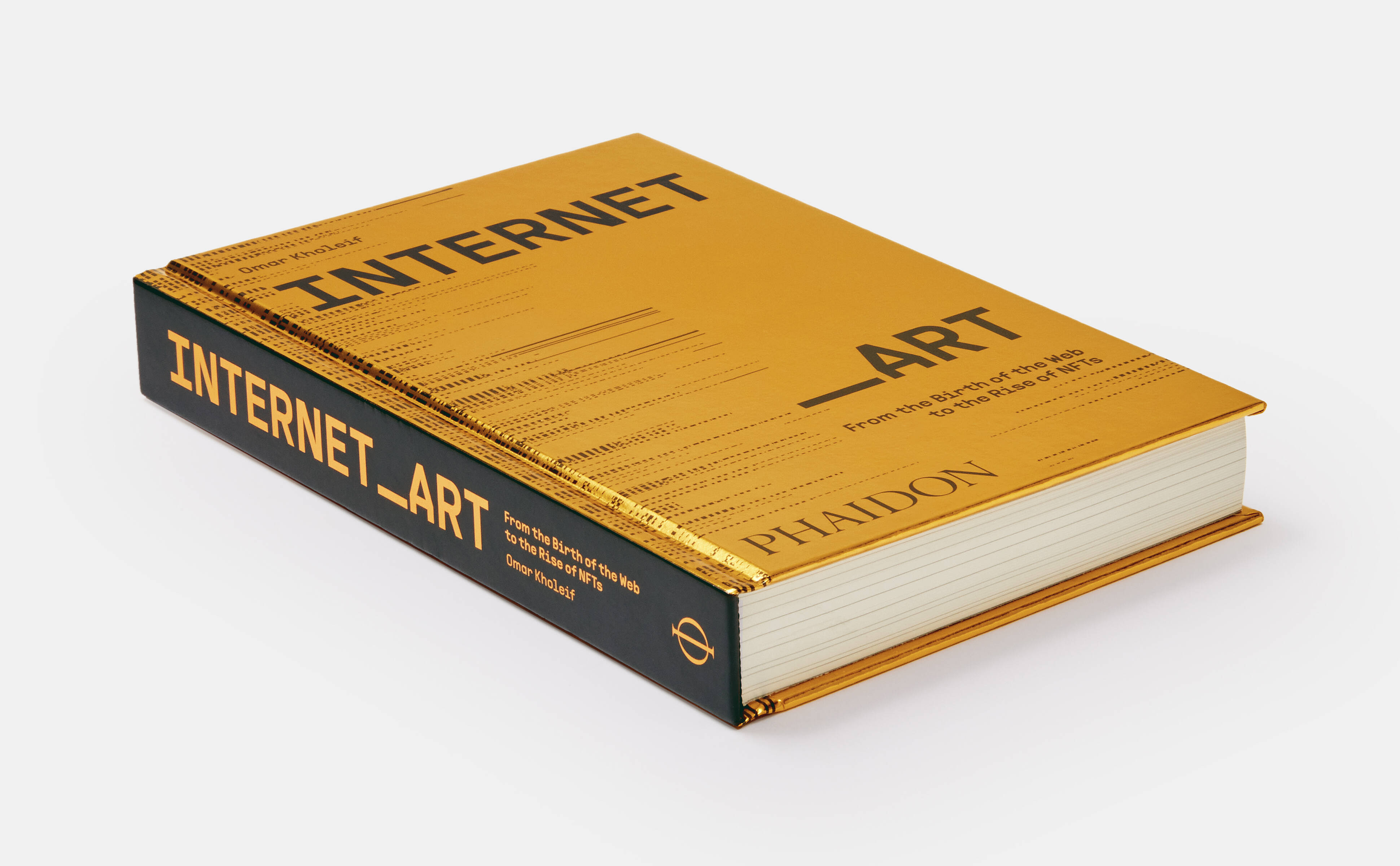 The use of the 'tears in the rain' monologue from Bladerunner at the book's close is a great way of encapsulating whats come before; using this incredibly famous speech that means so many things to so many people–just like the internet and art underscored by the internet itself in fact. "I couldn't have articulated what you've summarised any better. The Blade Runner speech means so many things to so many people. But it also is generationally situated; it is a historical document that we can now look back upon critically and consider. Reflecting on "Tears in the Rain", I think that we need to stop speculating so much and learn to decode the present, live in the present, be ourselves in the present; not erase our differences, the things that make us different, but rather, to use these spaces to amplify them. And in our difference, I think we can use the internet and its attendant technologies to really shape a better world for us all. I hope."
Take a closer look at INTERNET_ART and look out for the next column from Dr O in which they take a look at music and the internet.