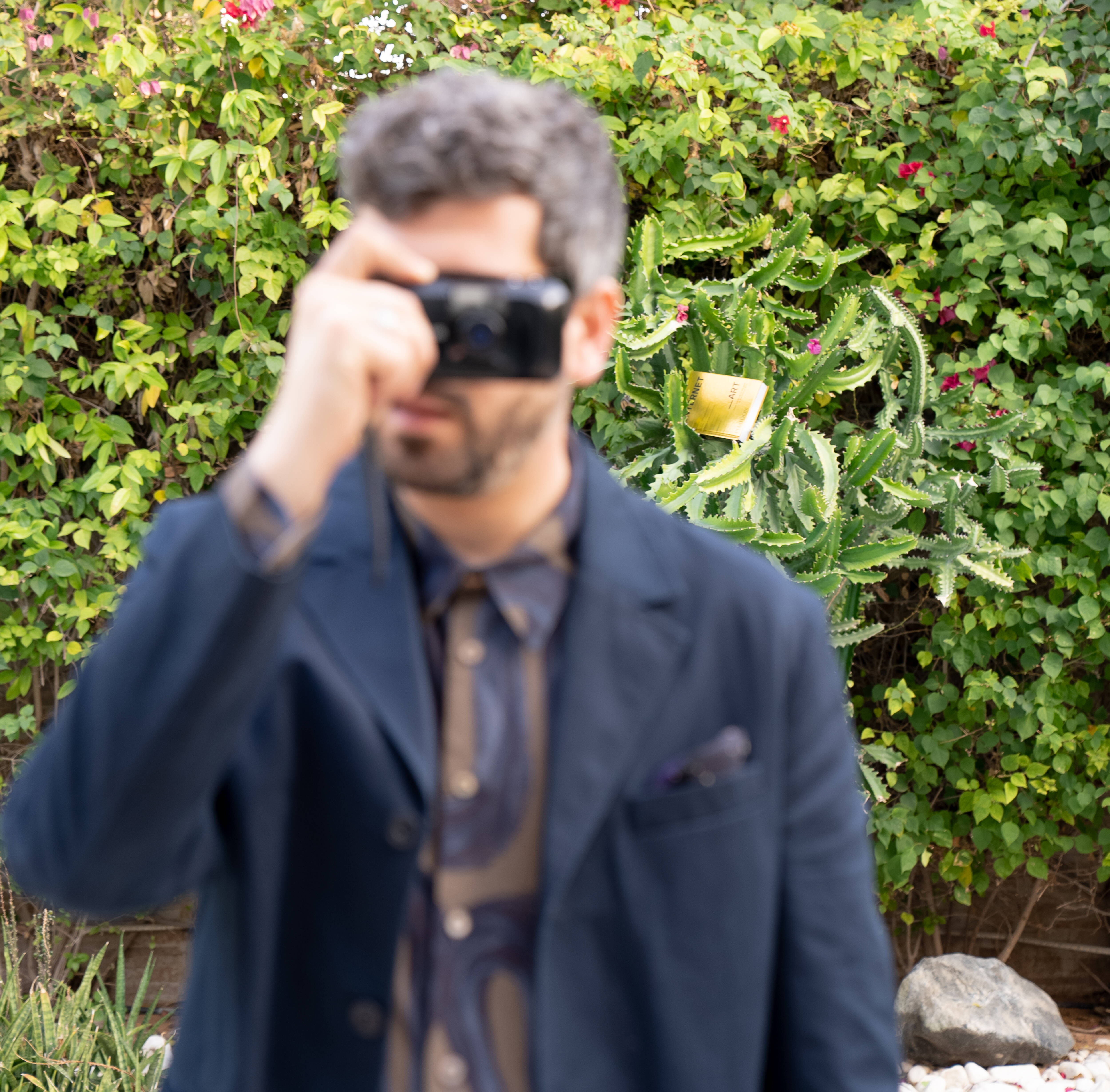 Because the Internet, I Stream Music
Dr. Omar Kholeif, aka the avatar of Dr. O, debates the impact of the internet on music, and the artists who've pushed boundaries online
"My career started out live blogging about music, film, and TV and that's a place I keep finding myself going back to—multi-hyphenate artists are generative; they fuel and inspire me."– Dr. Omar Kholeif
Remember CDs, and/or cassette tapes? I had a collection so big it could fill an entire studio apartment. My mother donated them all to Oxfam when I left Glasgow for Liverpool in 2008. Those nights spent reading liner notes obsessively time and again, with friends, were deeply personal.
When music tracks first emerged digitally as MP3s, those who were in-the-know scoffed, proclaiming that mp3 files compressed the artist's sound, professing real music aficionados knew that this stuff simply sucked—both for listeners aka the die-hard fans, as well as for the artists themselves. Musicians had their entire being—their form, pulled out from under them. But oh, how the path has changed.
Indeed, music and the internet have not always had the friendliest relationship. Insert a medium-sized violin, and a few tears. In the past, musicians were the weeping willows of the digital sphere. Or perhaps it would be more apt to say that record executives were the ones to cry wolf—first with the popularization of Napster, which was originally a free-to-use peer-to-peer file sharing service (primarily for music) that launched six months before the turn of the second millennium.
Copyright claims against Napster polarized the music industry, with high-profile lawsuits against the platform lodged by the likes of the Recording Industry Association of America (RIAA), and the case, "Metallica v. Napster, Inc.", which notoriously saw the band's drummer Lars Ulrich reading testimony in front of the U.S. Senate's Judiciary Committee in the year 2000. It was high-profile talk.
But without this precedent, it would be unlikely that we would now be living almost exclusively with music streaming services such as, Spotify, or alternatives, Apple Music and Amazon Music, nor membership platforms such as Patreon and Bandcamp, which link artists directly to consumers, as opposed to record labels and distributors.
It also reformed the game for musicians who were discovered online. Calvin Harris was not always one of the world's highest paid DJs. That was not until he posted his solo recordings onto MySpace (that old chestnut).
A talent booker spotted him and since then his own chart hits have been paralleled by collaborations with artists Dua Lipa, Rihanna, and Katy Perry. The same goes for one of the world's bestselling music artists, Nicki Minaj whose freestyle raps were also first seen on MySpace. The Weeknd notably came to acclaim after using YouTube among other platforms to release a 9-track mixtape in 2011. Justin Bieber—that genre-melding icon, started out by uploading cover songs on YouTube in 2008. That heartthrob Shawn Mendes's career gained traction on the social media app, Vine, which no longer exists.
That said, the two artists that have enthralled me most in the "age of the internet" are Janelle Monáe and Childish Gambino aka Donald Glover. Monáe's 2018 album, Dirty Computer deploys myriad genres from electropop to synthpop and soul to carve a space for an avatar to come to life. Here, the tarnished android (from her debut) is liberated in tracks that explore what the artist has dubbed, "women and the spectrum of sexual identities." Some of the accompanying album artwork explored prescient aesthetics from Afrofuturism, as well as themes of "otherness" that are explored in critical race theory and ethnicity studies.
Childish Gambino's album, Because the Internet dropped earlier, in 2013. The impulse, or let's call it the message, related to the language of the internet itself—as a space, a thing, a concept that was ushering in a new way of being. "Because of the internet I am here, we are all here", Gambino noted at the time. The material form of the internet was explored in the album cover art, an animated .gif of the artist's face staring at the viewer, which scratched itself out and disappeared. Some of the physical record releases boasted a lenticular, to reflect this very effect.
I hold a deep affection for these two individuals because they boldly engage the full scope of the internet and its dynamic possibilities. Their art embodies the very nature of being a 21st century polymath—modern day multi-hyphenates, whose identities are mutable across multiple forms of media: music, film, TV, fashion, and the visual arts. These are not merely musicians; these are pioneers of a metaverse that people have yet to comprehend. I hope that it won't be long before I find a way to work with them both. Over and out.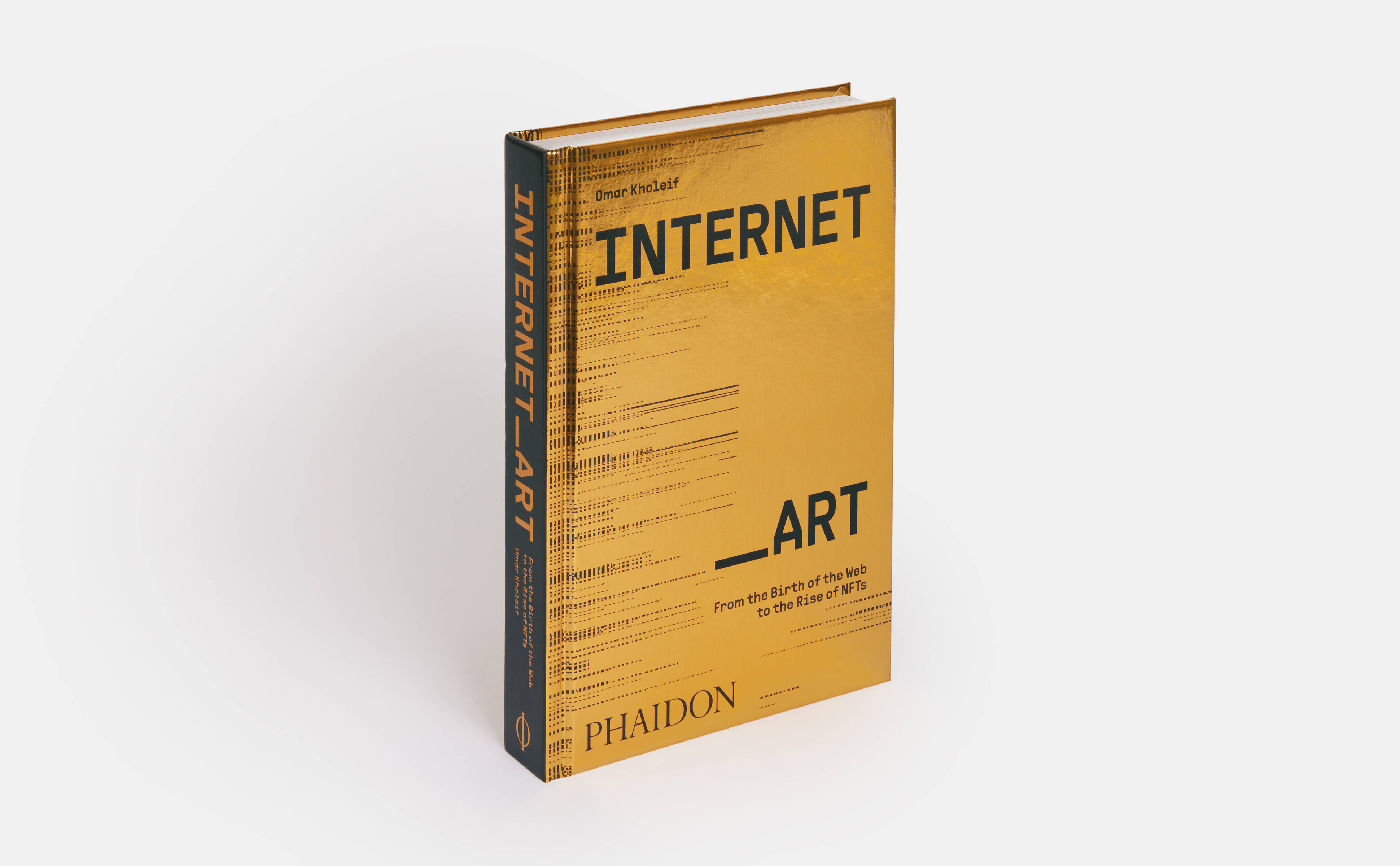 Dr. Omar Kholeif is the author of Internet_Art: From the Birth of the Web to the Rise of NFTs.